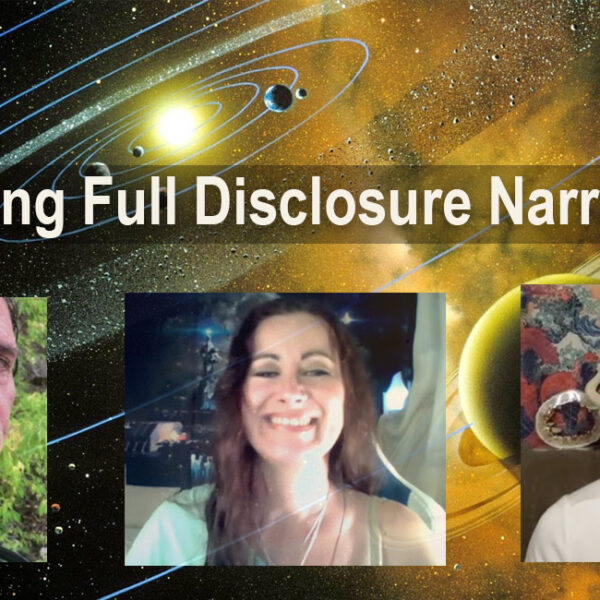 Many people are asking me about the conflicting intel coming from Secret Space Program insider, Corey Goode, when compared to the intel being presented by the extraterrestrial contactees, Elena Danaan and Megan Rose. Corey has recently put out a video and statement with his update on the current exopolitical situation that people are asking me about given my ongoing series of articles on updates provided by Elena and Megan. In response, Elena and Megan put out their own video where they explained their intel and sources, and why its not "pie in the sky hopium".

There does indeed appear to be conflicting intel coming from Corey and Elena/Megan about the present state of exopolitical affairs in terms of the current operations of the Dark Fleet, Draco/Orion Alliance and Interplanetary Corporate Complex. Corey's latest update suggests that the latter remain very much alive and operational in our solar system, while the Earth Alliance has recently suffered some serious reversals. On the other hand, Elena/Megan's information suggests that the Dark Fleet, etc., are in disarray and in varying states of collapse, with power being transferred to the Earth Alliance who are taking control of our solar system.
On the surface, there does appear to be something indeed awry between these two narratives. It may well be that we are witnessing two timelines with distinct possibilities of playing out depending on which narrative is adopted by the collective consciousness. These parallel timelines boil down to whether or not you believe the Deep State is in control of planetary affairs through the Biden Administration and is moving forward with its nefarious agenda, or whether White Hats/Earth Alliance are in control behind the scenes.
This latter approach is very popular with the Patriot community who are citing many confidential insider sources that the Biden Administration is part of a national and global show being allowed to exercise power in order to wake up "the normies." This is a perspective that a lot of intel points to in my opinion. Individuals such as Juan O Savin appears to be very well informed on what's happening behind the scenes in conventional politics as expressed in his interviews and book, A Kid by the Side of the Road. His is a perspective I very much share.
So there are two timelines, and two perspectives on what is really happening around the planet depending on what you accept as truth regarding the Biden Administration/Deep State and White Hats/Earth Alliance. I believe that something similar is happening in space.
The ETs/Galactic Federation working with Elena and Megan are clearly influencing our evolution towards a Star Trek Future with their intel drops. This Star Trek Future is well backed up by ongoing space developments such as the signing of the Artemis Accords, the establishment of Combined Space Operations Initiative under US leadership, companies being encouraged to build Moon landers and to go out into deep space, and newer companies such as SpaceX being given major NASA contracts over older 'Deep State' companies such as Lockheed, Boeing, Northrup Grumman, etc.
As I've repeatedly cited in my articles, books and webinars, the creation of a Star Trek Future is the optimal timeline being pursued by the US military and space leadership as outlined in the 2019 Space Futures Workshop, which is a matter of the public record.
As I explained in a video excerpt from my last webinar, the Galactic Federation's Prime Directive that was released by Elena, appears to be the source of the fictional Prime Directive found in a 1987 book by Bernard Menke and Stuart Rick, The Federation. This is powerful corroborating evidence that the Galactic Federation has been working with the US Navy and Earth Alliance since at least the 1960s in bringing about a Star Trek Future.
Ultimately, these conflicting narratives emanating from Corey and Elena/Megan may boil down to a more optimistic cup is half-full approach versus a cup is half-empty approach to understanding what is happening in the exopolitical arena.
Corey is taking the more pessimistic cup is half-empty approach based on his intel sources, which mirrors what appears to be happening in the conventional political arena around the planet. In contrast, Elena and Megan are taking the more optimistic cup is half-full approach in relaying the intel provided by their Galactic Federation sources about events unfolding behind the scenes.
At this time in our history, when humanity appears to be collectively experiencing a dark night of the soul, I believe it very important that we focus on more optimistic information since this does influence the timelines.
As the old adage tells us, "where attention goes reality flows." That is the reason why I have been promoting Elena and Megan's intel recently. I believe it presents a more desirable direction we should collectively take the planet, and it is well supported by many space events as I have been explaining in my recent updates.
Michael Salla, Ph.D.
Further Reading/Podcasts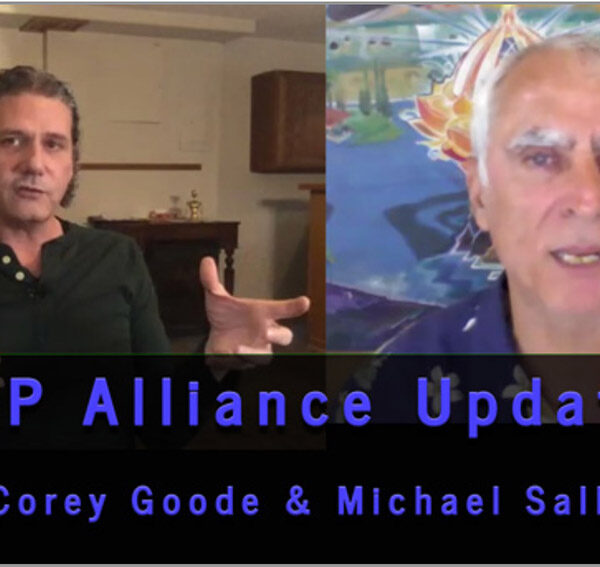 Below is a video featuring an interview with Corey Goode about the latest Secret Space Programs (SSP) Alliance updates. Corey describes being taken on board a Mayan SSP craft where he met with his long time contact, Gonzales, who briefed him on the current situation on the Earth, Moon and Mars, activities of the Dark Fleet, and what is happening outside of our solar system.
The situation in our solar system is one of heavy repression and lockdowns as the Interplanetary Corporate Conglomerate (ICC) is interrogating personnel to find saboteurs and infiltrators from the SSP Alliance. Corey explains that the human workers on Mars are too beaten down and intimidated to offer much resistance to the ICC. He further explains that while Dark Fleet bases on the Moon, Mars and elsewhere in our solar system have been taken over by the ICC—due to a solar system-wide lockdown. However, the Draconian extraterrestrials still continue to operate, and their underground facilities have not been taken out.
The news from outside of our solar system was more encouraging with the Global Galactic League of Nations (GGLN) finding extraterrestrial allies and becoming more autonomous in their operations due to being cut off from our solar system. Corey states that the GGLN has broken away from ICC control, is now actively working with one or more Galactic Federation type organizations, and has fulfilled its Continuity of Species purpose in the event of catastrophic events in our solar system. Corey has previously discussed prospects of a powerful solar flash event taking place in our solar system.  
Overall, the exopolitical situation described by Corey is very tense and precarious, mirroring contemporary global events. I've included below the embedded video of our interview the relevant text of the update Corey sent me.
At the end of the interview, Corey announced the upcoming 'The Ascension Summit' which will be held in Colorado Springs on August 12-15, 2021. More info here.
Finally, I discussed my new book, Space Force: Our Star Trek Future, and upcoming May 22, 2021 Webinar, 'Antarctica, Dark Fleet and Humanity's Liberation,' which goes into detail into the Antarctic origins of the Dark Fleet. More info here.
Michael Salla, Ph.D.
[May 15, 2021 Update – Transcript of Interview is now available – click here]
Edited version of text of Update from Corey Goode via Skype
[Forwarded from SBA – Ascension Works TV (Corey Goode)]
… The SSP Alliance had made progress in spreading information about atrocities within the Military levels of the MIC SSP because of the intel Sigmund provided them prior to leaving their service and going to work for the SSP Alliance. This information had made its way across a few of the SSP's including the Global Galactic League of Nations (GGLN) who we are finding out has recently been working loosely with one of the galactic federations (Of which there are several).
The GGLN is in a position to where they may pull away from the ICC's leadership/control and become independent human colonies/bases of their own (Break Away Civilization). They are well aware of the future solar flash in our solar system and are preparing in case they are to be one of the few remnants of our species (Just in case). The ICC has also been investigating sabotage missions that have crippled many of their deep space missions as well as caused catastrophic damage to some of the facilites that produce technology used in trade with over 900 other ET races.
Because of these operations (By Alliance and people waking up in the programs) the ICC has locked down their facilities in super fascist manner. We have seen a lot of weird debris falling from the skies recently among other things. The LOC and its MIC SSP equivalent on the surface of Earth have been heavily enforcing the flight corridors with lethal force. There has been a major witch hunt for SSP Alliance moles in all of the SSP's by order of the ICC. Much more to come!
More recent interview updates with Corey Goode
More Information about Corey Goode and his online courses are available at CoreyGoode.com
---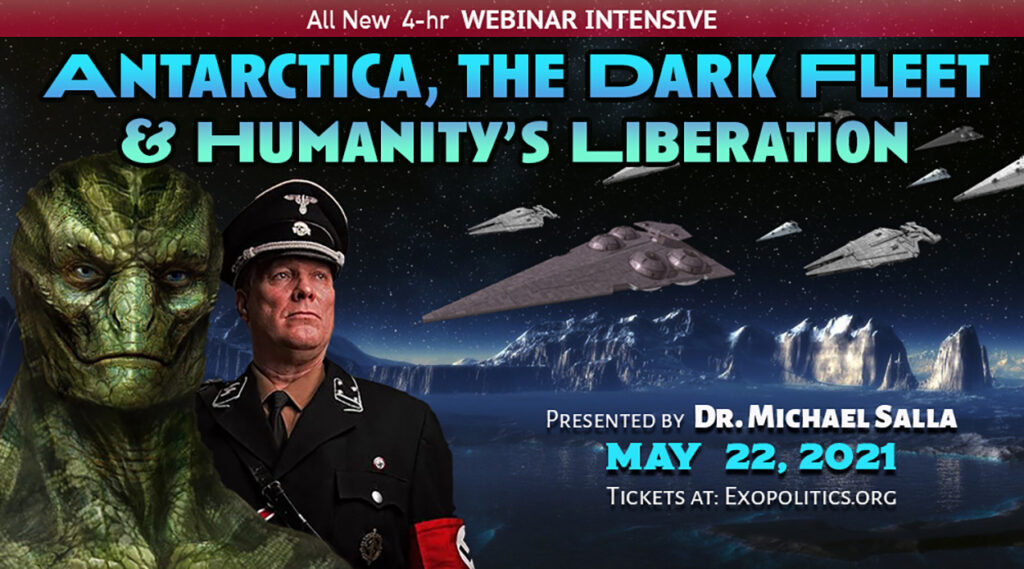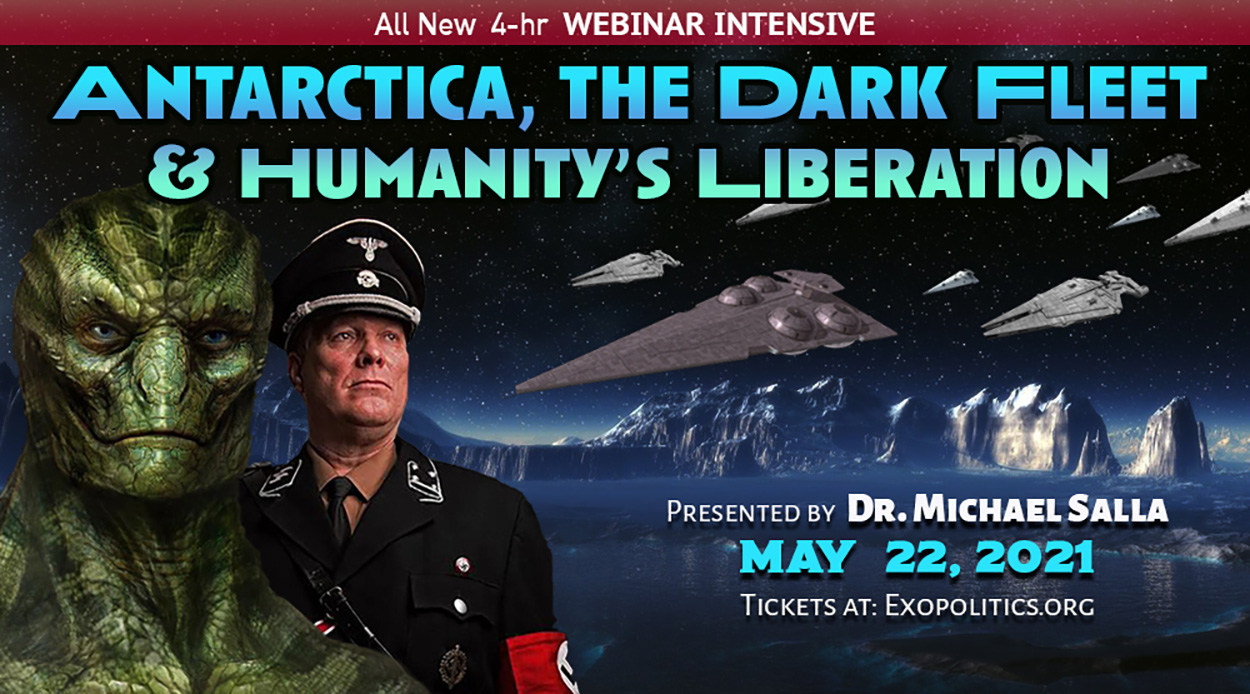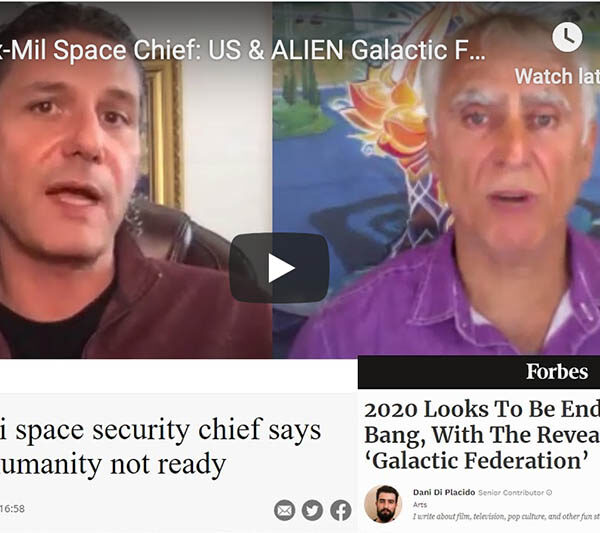 On December 10, Corey Goode and I participated in a video podcast about revelations by Professor Haim Eshed, the former head of Israels space security program, concerning secret US and extraterrestrial agreements, existence of a joint US ET Mars base, alien experiments on humans, and relations with a Galactic Federation. We discussed some of the history of the secret agreements dating back to the Eisenhower administration in 1955, and the multiple extraterrestrial alliances and "Galactic Federations" that are monitoring or interacting with humanity. We make important connections between Professor Eshed's revelations to some of Corey's first hand experiences in the "20 and back program" and my secret space program book series.
One of the more personally intriguing exchanges in our podcast concerned how Space Force is moving to actively create a  Star Trek Future based on a Space Futures Workshop held in 2019. We discussed how Star Trek itself may have been an outgrowth of the "20 and back" program that goes as far back as the 1930s according to Corey. Either Gene Rodenberry, Star Trek's creator, or Leslie Stevens IV, the creator of the Outer Limits, who helped Roddenberry come up with Star Trek, could have been part of a 20 and back program.
Our video discussion was released on the Sphere Being Alliance YouTube channel and is embedded below, with relevant links following.
Michael Salla, Ph.D.
Related Links:
Israeli Scientist reveals US extraterrestrial agreements & joint Mars base – Exopolitics.org

NBC story on Haim Eshed – https://www.nbcnews.com/news/weird-ne…
Graphic Novel: https://www.disclosurecomics.com/
Ascension Works TV & Online Courses: https://ascensionworks.tv/'
Ascension, Exopolitics & Disclosure 2021 – Portal to Ascension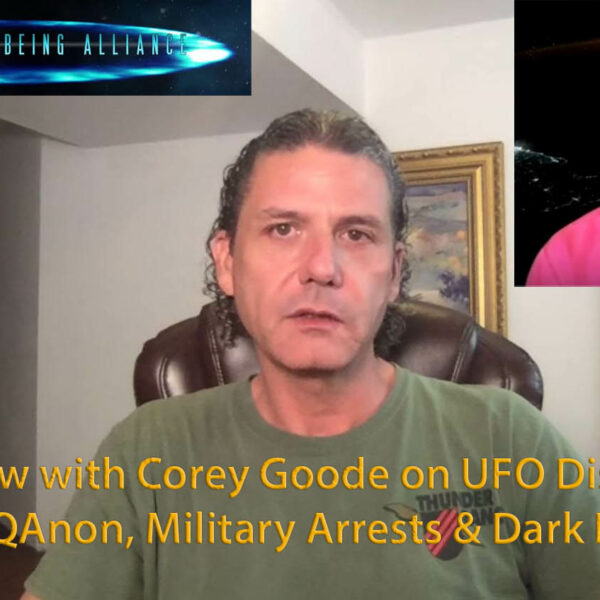 In a video interview released today, Corey Goode unpacks a series five tweets he released on August 16 where he shared new developments on secret military arrests, QAnon, a UFO disclosure war, a possible China coup, a rogue ballistic submarine that is part of a CIA "Dark Fleet", and major disclosures to come in 2021 of an SSP also called the "Dark Fleet" originally created by a breakaway group of German nationalists in Antarctica. In the interview, Goode responds to my questions about the resumption of informal briefings he has begun receiving again from reliable sources in the intelligence community after a lapse of more than a year, along with what we can expect in the future.
To read Corey Goode's series of five tweets go to my August 17 article analyzing them, "Insider Reveals UFO & Secret Space Program Disclosure War"
For more articles on Corey Goode's Secret Space Program Disclosures click here.
Michael Salla, Ph.D.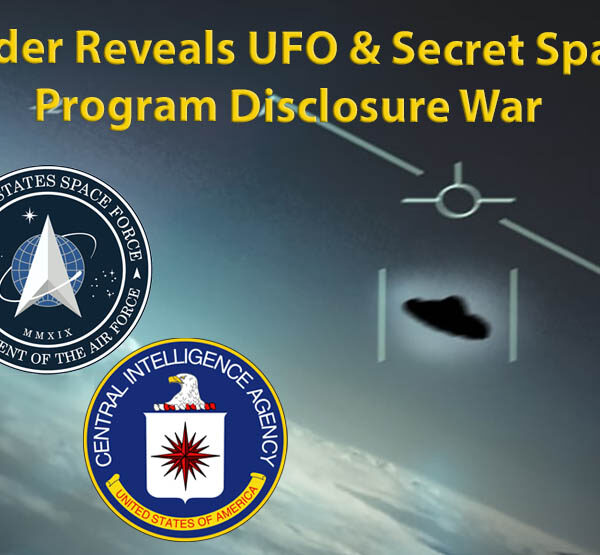 On August 16, Secret Space Program (SSP) insider Corey Goode released some new intelligence data he received from his sources about competing groups fighting over how, what, and when to disclose information about UFOs and SSPs. What follows is a review of what Goode tweeted and my thoughts on its significance.
For those new to Goode or who question his authenticity as an insider, I recommend this article where I explain my reasoning for why he is the real deal and why his info is worth examining.
This is what Goode wrote about secret arrests and transfers to Gitmo:
Secret MS13 Arrests/Gitmo are giving the Alliance leverage against Cent American/Mexican Corrupt Leaders/Cabal (AIC/yelgnaL<-) Drug/Human Trafficking Operations. These corrupt leaders are now cooperating w/Alliance.
Goode is here confirming that joint covert operations that involve US special forces are taking part in the arrests and detentions of those involved in human trafficking, including CIA operators [AIC/yelgnaL<-]. Such operations were made possible by an Executive Order issued by President Donald Trump on December 27, 2017. I discussed Goode's information about US special forces being used in this regard in a January 2018 article.
Goode next describes the struggle between the different White Hat groups that make up the Earth/SSP Alliance over which out of between 2-6 agendas should be implemented for humanity's future:
In recent months the Alliance has become non-centralized w up 2 '6 different agendas' now at play? Attempts to re-centralize them is underway. Internal battle over 'Disclosures'? Negotiations underway? Op of Infiltration/Division/Civil War within the QMunity & Alliance averted?
Goode's reference to an attempt to infiltrate and divide the Q movement being averted likely refers to an August 14 video by Redpill78 exposing an individual claiming to be Q, Austin Steinbart, as a LARPer.
Especially pertinent is Goode's reference to "internal battle over Disclosures". This tells us that the unprecedented UFO disclosure initiatives being taken by Congress, the Pentagon, and the mainstream media are a result of competing groups with their own unique agendas. I give an overview of this disclosure battle in a two-part series of articles (here and here), and will go into more detail with new information in my upcoming August 22 webinar: Full Disclosure vs Limited Hangouts.

Goode goes on to explain how an alliance between White Hat secret space program groups (SSP Alliance) that had coalesced around the US Navy's Solar Warden program, which he began working with back in March 2015, has been mostly in hiding. This was due to one of the SSP Alliance's high level assets, Sigmund, being assassinated by the Cabal/Deep State, through a SSP called the Interplanetary Corporate Conglomerate (ICC). Despite going dark, the Alliance has been very active in infiltrating and sabotaging the ICC, according to Goode:
SSP Alliance leadership mostly in hiding since Sigmund's death? SSP Alliance operatives involved in sabotage within the ICC? Guerilla warfare in Space? 'Disclosure' narratives battle? SSP Alliance no longer able to penetrate the Global Defense Grid for briefings/Tech Disclosures?
Once again, Goode refers to competing agendas in a "'Disclosure' narratives battle?" More concerning is his reference to the inability of the SSP Alliance to get information about the "Global Defense Grid". This suggests that the Cabal/Deep State/ICC has been able to successfully shield its plans and operations to create a modern Skynet through corporations such as Space X, which is in the process of deploying its Starlink network comprising thousands of small satellites.  
Next, Goode goes on to tell us that the operations of the "Dark Fleet" (DF), a secret space program created by a German breakaway group in Antarctica that relocated to Mars in the 1960s (see my Antarctica's Hidden History for more details), are to be unveiled by the SSP Alliance in 2021.
SSP Alliance finished compiling Sigmund's 'Dark Fleet Intel'? 2 B released in 2021? Full narrative & roles of operatives? History of DF & its infiltration into other SSP programs 2 B revealed? ICC Super Board Infiltration/Purge details? Disinfo/SRA/LARP Purge? Disclosure War?
This is very encouraging news. Detailed intel about both the Dark Fleet and the "Superboard" of transnational corporate executives running the ICC may be revealed in 2021. In February 2018, there were rumors that an agreement had been reached between the Dark Fleet and a representative from the Trump administration, Former Secretary of State, Rex Tillerson, where the German program would be revealed, and advanced aerospace technologies released into the public arena.
If the information was accurate, as circumstantial evidence at the time suggested, then the agreement was not implemented, likely due to Deep State/ICC opposition. Perhaps, it is the weakening of the Deep State/ICC, through the series of setbacks described by Goode, which has now made it possible for such an agreement to be implemented. The truth about the Dark Fleet would then be finally revealed to the world.
It's perhaps not coincidental then that the Shadowgate documentary has just been released, showing the power and reach of transnational corporations in massive computer influence operations all over the planet.
Finally, we have Goode's tweet about a secret CIA [AIC<-] naval battle group that has been "mostly captured" by Earth alliance after its crew mutinied.
Secret (AIC<-) Naval Fleet 'mostly captured'? IAC Recruited Navy Vets mutinied against Cabal? Black AIC prison barge captured? Remaining submarine under the protection of rogue China assets? China Coup brewing? False Flag WW Attempt? Spaceforce/Missile Defense assets on alert?
This is the same mysterious naval group that launched the false flag missile attack on Hawaii on January 13, 2018, that was intended to start a nuclear war between the US and North Korea. This would have drawn China into the battle thereby leading to World War III. Thankfully, the rogue missile was intercepted by a US Air Force run secret space program, which I wrote about here.
Goode is now telling us that a remnant of the CIA naval group has found refuge in China, and there is a possibility of a major coup there and/or another false flag attempt to spark a nuclear war between China and the US. Space Force and its assets are on full alert to monitor the situation.
It has been more than a year that Goode's sources have been silent about the issues discussed above. The fact that he has again started receiving such intelligence suggests that we are in the final stages of a titanic battle between opposing groups and factions in control of their respective SSPs. More to come as Goode said he will release additional  information soon through his YouTube channel, which you can subscribe to here.
© Michael E. Salla, Ph.D. Copyright Notice
[Note: Audio version of the above article is available here]
Further Reading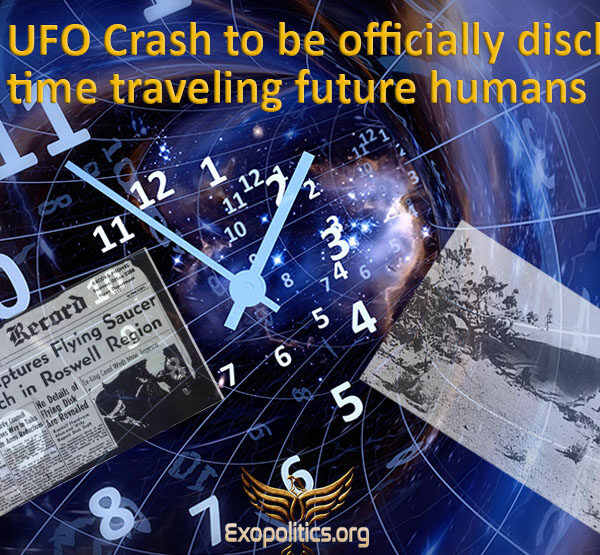 On June 18, President Donald Trump replied to a question about the Roswell UFO crash from his son, Don Jr, in a podcast. Trump's reply was that he would consider declassifying what occurred at the 1947 event that was "very interesting". According to new information from Secret Space Program Insider Corey Goode, Trump was told that the Roswell UFO Crash involved time-traveling humans from the future.
Goode has recently revealed that he is again receiving briefings from reliable insiders about various classified programs. I have in the past discussed Goode's credibility both as an insider himself with first-hand witness information, and also as a conduit for other insiders who release information and documents to him. This was best exemplified in two leaked Defense Intelligence Agency (DIA) documents that he was the first to publicly reveal back in December 2017, the documents were given to him from a trusted DIA source.
According to newly acquired information from Goode, there is consensus within the "deep black" operations community to move forward with a "limited hangout" where some of the truth about secret space programs will be revealed, while much will continue to remain hidden including the existence of extraterrestrial life.
This is what Goode wrote to me about what Trump has been told and what is about to be officially disclosed:
I have mentioned this in the past. It was brought up again recently after Trump commented on Roswell. POTUS 'Roswell Briefings' are basically this: Roswell was NOT an Alien event. It was a mishap from US in the future. POTUS is told that the MAJORITY of the lights seen in the sky are from our own craft operating in the future and creating a temporal butterfly effect. They are told that what the ancients saw in the sky was often the exact same phenomenon….
POTUS is under the impression that because of tests being run in Roswell during the same time that future craft were operating in that Space at a later time… that it caused the craft to pull into the past and crash thus beginning the new tech boom after WWII.
This more accurate account of what happened at Roswell, when compared to an official USAF report released in 1995, will nevertheless disappoint many wanting full disclosure of the extraterrestrial intervention in human affairs that stretches back into antiquity.It appears that those briefing Trump have decided that it is too soon for humanity to be told the full truth, and that a "limited hangout" must be put into effect, and Roswell will be the linchpin for that to happen.
Goode continued to explain what he had been told by his sources:
There is a constant contact between the present and the future since the late 50's. The 'PLAN' that Q often mentions was delivered to the mid 1960's 'pre-alliance' members in full and that plan has been followed ever since. These people carry these weird looking pagers (like from the 80's/90's) that has a flip out keyboard that allows the person to communicate with their FUTURE self and command center within these programs. There are Quantum Computers that are used for this communication and it operates in 'reciprocal dimensions' where time flows in different directions and at different rates. Data is transmitted in these alternate dimensions.
There is a major time war going on between humans from 2 timelines. One is more of the 'Wing Maker' type of future where AI controls a very small population on Earth. There is another group fighting to preserve the timeline by stopping the manipulation of timelines so that they all collapse into the proper one (per ET / Anshar Guidance).
This will not be the first time that a narrative explaining a temporal war between two factions of future humans has been leaked into the public arena.
Back in 2004, Dan Burisch, a microbiologist, came forward to reveal what he had witnessed in classified programs about the existence of two factions of time-traveling future humans (aka extraterrestrials) trying to deal with a converging timeline paradox that would occur by 2012. Of course, what Burisch predicted did not happen suggesting that he was disseminating disinformation in a limited hangout, or such a converging timeline paradox had been delayed.
I did have a series of email Q&A's with Burisch back in April 2004, and concluded he was part of a limited hangout. It's no great surprise that information similar to his is now being spun for a more modern audience including Trump, according to Goode:
We are told that some of these people from the future are working directly with elements of current era deep black intel agencies. They have portals in these locations that they do point to point transfers of people and supplies from.
Very interesting stuff… and I can see how POTUS would buy this over little green men. Especially with his history with his uncle who worked on the Tesla papers.
Goode was here referring to Dr. John Trump who was a full professor at the Massachusetts Institute of Technology in 1943 when he was asked by the FBI to evaluate the national security implications of the papers of the recently deceased Nikola Tesla. Professor Trump later told his nephew, Donald, about some of the advanced technologies used in classified programs, which has led to much speculation over what the current President knows about flying saucers and the Roswell crash.
On July 13, I spoke with Goode who explained that future disclosure announcements will be limited to advanced technology patents that will be released to the general public, similar to five recent patents granted to the US Navy concerning electromagnetic propulsion, power and defense. This patents oriented disclosure process will better familiarize the scientific community and public with principles of time travel and electromagnetic propulsion in order to get them to accept the limited hangout narrative that all UFO sightings involve humans from the future.
Goode explained that the Deep State's limited disclosure narrative is to be dragged out for as much as 50 years. This will prevent the truth from emerging about what has been occurring since the World War II era concerning extraterrestrial visitors and reverse engineering programs. Space Force will gradually incorporate advanced technologies used in secret space programs, but there will be no public acknowledgement that such technologies were covertly used prior to the formation of Space Force. More of what was covered in our July 13 discussion will be released soon.
The fact that Roswell has been put on the public radar by Trump and his son does make it very possible that the first official disclosures about the UFO phenomenon is going to involve this classic 1947 flying saucer event. The language used by Trump in describing his knowledge of the incident, "it's very interesting", does suggest he was briefed about a more terrestrial explanation, than extraterrestrial visitors. "Time traveling humans", as Goode claims his sources told him, would be more consistent with Trump's low-key response to the question posed by his son.
The explanation that Roswell involved time traveling future humans who arranged for the crash to occur to speed up our technological development certainly sounds plausible, and will appeal to those wielding Occam's Razor to dismiss the extraterrestrial hypothesis. Nevertheless, we need to keep in mind that even such a significant disclosure would still be a limited hangout designed to punt the full truth far into the future.
© Michael E. Salla, Ph.D. Copyright Notice
[Note: Audio Version of this article is available on YouTube]
Further Reading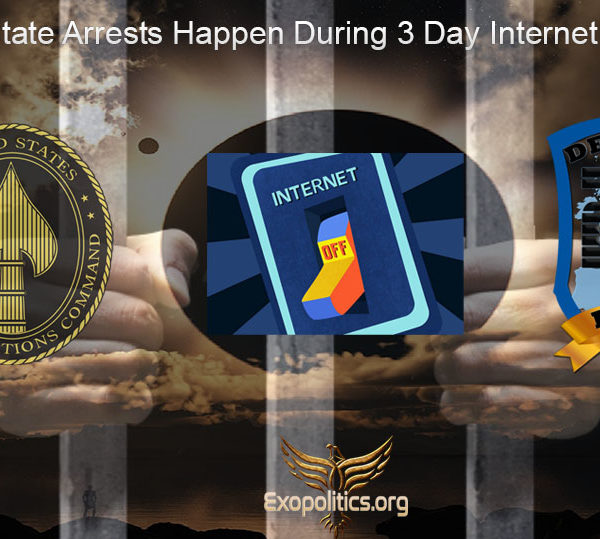 Planned military arrests of Deep State figures have been put on hold until an impending three day shutdown of the internet, according to information presented by David Wilcock in a March 29 webinar. Even more startling is Wilcock's assertion that at the end of the shutdown, there will be a series of major disclosures covering a spectrum of issues ranging from Deep State crimes to the release of suppressed technologies used in secret space programs. How likely is the sequence of events proposed by Wilcock?
Wilcock's webinar was watched live by approximately 35,000 viewers, with a total of over 645,000 views to date since its airing. He provided an update to the Defender Europe 20 military exercises, which he explained provided the necessary personnel and equipment that would be used in conjunction with U.S. special forces to raid the European fortresses of senior Deep State figures hiding from secret indictments issued by U.S. grand juries.
As I briefly mentioned in my previous article on Wilcock's webinar series, the Defender Europe 20 exercises were significantly cut back as a result of the COVID-19 pandemic. Nevertheless, Wilcock's claim that newly arrived U.S. personnel and equipment could provide armored support for U.S. special forces conducting mass arrests is still plausible.
According to a March 17 news release by the U.S. Army:
In response to the current outbreak of the COVID-19 virus and recent guidance by the United States Secretary of Defense, we have modified exercise Defender-Europe 20 in size and scope. As of March 13, all movement of personnel and equipment from the United States to Europe has ceased…. As we make the appropriate adjustments, the linked exercises to Exercise Defender-Europe 20 – Dynamic Front, Joint Warfighting Assessment, Saber Strike and Swift Response – will not be conducted. We anticipate the involved U.S. armored brigade combat team already deployed to Europe will conduct gunnery and other combined training events with Allies as part of a modified Allied Spirit exercise.
In short, most of the exercises that made up Defender Europe 20 have been canceled, except for the Allied Spirit exercise, which comprises the bulk of six thousand U.S. soldiers shipped to Europe along with "approximately 3,000 pieces of equipment via sea from the United States." Many of the 3,000 pieces of equipment are 70 ton Abrams tanks to be used in Allied Spirit.
Could a U.S. armored brigade, which normally numbers up to 5,000 personnel, provide the armored support for special forces raiding Deep State compounds to conduct the mass arrests that Wilcock originally contended?
Wilcock cited a number of anonymous sources known to him and secret space program insider, Corey Goode, that confided to him the sequence of events leading up to the mass arrests under the Defender Europe 20 exercises. I have personally met one of the sources, a former NATO general, who Goode introduced me to in September 2017.
After conducting my due diligence, I was able to verify that the General was a retired military official, who has been informally briefing Goode and Wilcock, about events in Europe and around the world. I have also, on occasion, had the General's briefings passed on to me for review and background information in conducting my secret space program research.
In addition, it's worth pointing out that another of Goode's active sources works within the Defense Intelligence Agency, and had passed on to him two Defense Intelligence Reference Documents that were released for the first time into the public arena in December 2017. They were marked "Unclassified: For Official Use Only," and their release much surprised the papers' author, Dr. Eric Davis, who pointed out that only a serving public official could have taken such an action, as I have previously pointed out.
The release of the DIA papers was done in Goode's words, "to slowly 'read in' certain people in the DOD/DIA to Special Access Programs." The DIA papers provided powerful corroboration for key elements of Good's remarkable secret space program testimony, which I investigated at length and documented in the book, Insiders Reveal Secret Space Programs (2017).
Nevertheless, many leading UFO researchers have disingenuously ignored Goode's role in releasing these official DIA documents, and instead made disparaging comments of him starting a "blue chicken cult" based on little more than public deception.
This is despite the fact at least one active DIA official and a retired senior NATO official accept Goode's core claim about him being the liaison for a group of higher dimensional entities comprising "Blue Avians" and others belonging to a "Sphere Being Alliance", that are intent on transforming political power structures on Earth, our solar system and galactic neighborhood.
In his webinar, Wilcock explained what had been revealed to him from Goode's sources, particularly the General, after the bold pronouncements made in Wilcock's previous webinars concerning the Defender Europe 20 exercises as the cover for mass arrests taking place, which I covered in my previous article.
In his March 29 seminar, Wilcock described the delay to the timing of the mass arrests, as explained to him by the General:
The first glimmer that I got was from Corey Goode on Saturday, March 21 he has multiple sources feeding us information. I had already done the video and discussed Defender Europe 20 as if arrests were already happening. That was the first video we did, the general, we have a couple of guys we call the general, but the general called and laughed and said no, it's not happening yet. Nobody's been arrested in Europe yet (1:39:19). But he was amazed that I got all those details right.
He said the final stage will involve about three days where we do not have access to regular phone calls you can make emergency calls to 911 … but you are not going to have the internet or the phone.
Wilcock went on to explain that during the three days of darkness, the Presidential Broadcast System will be used to inform people of what is happening:
They want you to know about his so that you don't freak out and commit suicide I guess…. So there will be an emergency presidential broadcast system that they will use. The QAnon source talked about this on December 19, 2019. They will use a national presidential alert system, and why was this created and tested for political and information warfare.
During these three days they believe that they're going to be able to get everybody. They've got it all planned out how they're going to get this thing done. They think they can get it all done in three days. It might take a little bit longer, but they probably will get it done in three days and it's going to be fast. Probably 24 hours a day shifts that these soldiers are working.
Wilcock cited a text message received from Corey Goode March 21, who summarized what he had been told about the upcoming internet shutdown and mass arrests:
I sure hope arrests are going on. I was also told recently that all communications (except 911) would go offline. I am not sure if they mean cell comm's only … that the internet would slow to a crawl during any actual mass arrests. Then the National Emergency network would come on like you said in the video. With the Virus scenario, they may not need to take comm's down or shut down electricity in regions. This virus, the cabal's last ditch effort … may be the perfect screen to do the arrests. I am just hearing majorly conflicting information on that from my contacts.
The General was hearing in the beginning but then said 'it was called off'.
I am also hearing that there are very strange troop movements, Nat Guard but also elite Marine units that specialize in breeching compounds have been seen moving about in a frantic manner on their base (can't remember which one).
That FEMA was gearing up some of the camps that were set aside but they are not being setup in a 'pattern' that would be expected for a pandemic. So, prisons?
So much speculation even among the top brass because over a week ago all briefings (Proper ones) stopped and 'Comm's went down' … Silent Running.
Was also told to expect a lot of strange E.Q.'s [earthquakes] around areas that you would expect secret bases to be at.
Comm's being down and troop movement is going on for sure.
It is way toooo much overkill for a virus outbreak of this magnitude.
The General was even saying that there were rumors of using this situation for an economic reset of some kind.
The critical point in Goode's information here is that the COVID-19 pandemic is a last-ditch effort by the Deep State to create the necessary international chaos necessary to implement their New World Order.
In another article,  I discussed how the origins of the pandemic could be traced back to a 2005 meeting in the City of London, where Deep State figures discussed a plan that had been developed for implementing their New World Order. The key point was that the elaborate sequence of events involving a global pandemic needed to be implemented in full in order to achieve success for the creation of a New World Order.
Not doing so would lead to failure. Consequently, the release of the COVID pandemic is indeed a last ditch effort by the Deep State to overwhelm nation states. Not only is the Deep State plan destined to fail, which we see already with China successfully emerging out of the lockdowns that initially crippled their economy, but the lockdowns do provide an opportunity for Deep State figures to be arrested, as proposed by Wilcock.
Wilcock points out that while some will panic, thinking that the impending mass arrests are tantamount to a military takeover, it is the opposite:
They are not going to tell you this is the mass arrests. So some people are going to have a serious dark night of the soul when we go through these three days because they're worried that this is the end okay, and this is martial law and this is a government takeover that's not what it is. The real takeover was going to happen if the illuminati had not been opposed by this amazing group of military and intelligence officials not just from the U.S. but all over the world that are working to make sure these plans don't succeed, which once again after the only three days what  we are hearing is that everybody's going to get the truth. These eight-hour chunks of data they're going to run three times a day you got to watch the whole eight hours to get the data and once you've done that you'll basically now be aware of what's really going on, who these people are, what they were trying to do, and how they're being stopped.
It's clear, according to the information provided by Wilcock, that something very important was originally planned in Europe with the Defender Europe 20 military exercises, until these were significantly scaled back due to the COVID-19 pandemic. According to Goode's General, the arrests were called off.
Nevertheless, significant U.S. military resources and personnel have been shipped to Europe and could under the remaining  Allied Spirit exercise provide the necessary armored firepower to back up U.S. special forces in storming Deep State compounds in Europe, as Wilcock originally contended.
Could this happen duringa three day internet shutdown, which both Wilcock and Goode's sources predicted? If so, then their advance warning will be very helpful in navigating the uncertain times that lie ahead as the covert civil war between the Deep State and the Military White Hats/Trump Administration comes to a stunning conclusion, while the bulk of the citizenry in the U.S., Europe and much of the planet are experiencing unprecedented national lockdowns.
The arrest and removal of the Deep State officials from positions of power would certainly have major implications for the disclosure of thousands of suppressed advanced technologies dealing with new energy sources, health, and exotic propulsion systems. The possibility that the whole planet will soon learn the truth about secret space programs and extraterrestrial life is quite high if the scenario laid out by Wilcock comes to pass.
© Michael E. Salla, Ph.D. Copyright Notice
Update – 3/31/20.  In my initial version of this article I erroneously wrote that David Wilcock said the mass arrests would follow the three days of darkness, rather than during them. Thanks to readers that alerted me to the error which has been corrected.
Further Reading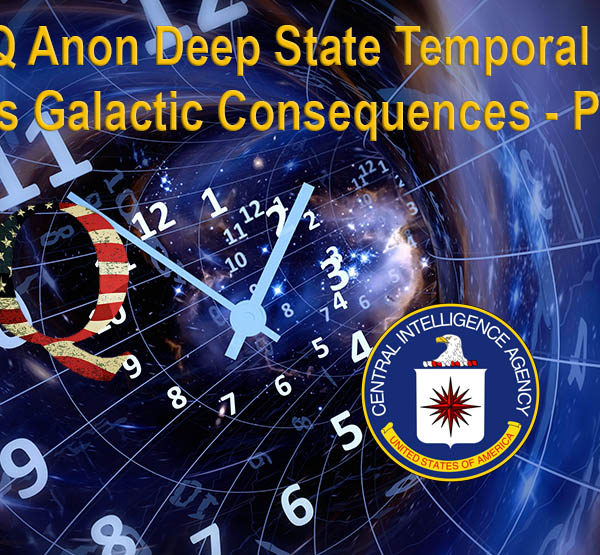 Only days after drawing attention to "Operation Looking Glass", Q(Anon) just took this reference further in another post by claiming foreknowledge of the Deep State's plans.  Q appears again to be alluding to an advantage the US military intelligence community has over the Deep State in terms of advanced technology enabling them to view the future.
In part one, I referred to the Deep State having similar technology in its possession and the incredible implication that we are witnessing a "temporal war" between the Q/military intelligence community and the Deep State. How deep does this temporal war go, who is involved, and what are the implications? If you agree these are questions worth pursuing, then read on. The answers will shock and surprise you.
In order to better understand the nature and extent of this temporal war, let's begin with Q's November 15 post [3596] which hints at time travel technology being used to gather foreknowledge over an opponent's plans:
What advantages might exist when you know the other sides playbook?
https://www.merriam-webster.com/dictionary/trap
Enjoy the show!
Q
On its own, the above post may simply suggest that Q has reliable intelligence gained from traditional intel sources or from simply anticipating the moves of the Deep State based on conventional methods such as psychological profiling. However, only four days earlier, in post 3585, Q referred to a mysterious "Project Looking Glass" and made a quip about traveling forward in time to look back:
Project Looking Glass?
Going Forward in Order to Look Back.
Q
We also need to consider a post (2548) made on December 4, 2018, where Q said:
You are witnessing something [firsthand] that many cannot possibly comprehend or accept as reality [Sci-Fi or precision M_planning?]
Taken together, posts 3596, 3585, and 2548 suggest that Q is doing far more than using conventional intelligence gathering to anticipate the moves of the Deep State for "precision military planning" – some unconventional "Looking Glass" technology that many consider to be Sci-Fi is being used.
In my earlier analysis of post 3585 (part one), I covered the origins of "Project Looking Glass", and described how both the military intelligence community and the Deep State have been using such "time distorting" technology since at least the 1960s. I concluded that we are witnessing a "temporal war" where both sides can peer into the future and anticipate the other's moves.
An insider who best describes the intelligence gathering uses of time distorting or time travel technology is Andy Basiago, J.D., currently a licensed attorney for the state of Washington. Basiago said that in 1969, as an eight-year-old, his father recruited him into a CIA-run intelligence gathering operation called "Project Pegasus" in which he served until 1972. Basiago states: "Project Pegasus at the time that I joined it in 1969 was not primarily a time travel project – it was an intelligence program for the CIA."
Project Pegasus involved children testing up to a total of eight different time-travel and teleportation related technologies, and revealing what they had experienced in subsequent debriefings as Basiago explains:
Project Pegasus was debriefing the teleportees and the other forms of time traveling… time travelers – including myself, having gone to the past and future using different methodologies and different technologies – so we were being interviewed to derive when we were going forward in time … information with which the US government could create reports that were promulgated by the CIA, and then sent around the project in other areas of the government to people with a 'need to know' status, to know of certain events.
Basiago's statement is vitally important given the role of the CIA in supporting the Deep State  in the current undeclared civil war between the Trump administration/Q/military intelligence community and the Deep State/CIA. Basiago is telling us that as far back as the late 1960s, the CIA and Deep State began using time travel technology as an intelligence gathering tool.
As discussed in part one, the US military intelligence community has developed its own time-distorting methods to view the future via "Project Looking Glass".
There is far more to a "temporal war" than just looking at the future or past to gather intelligence to outmaneuver an opponent or for "military precision planning". There is also the ability to change time itself, which of course leads to many unpredictable outcomes.
We know from part one that the Montauk Project (aka Phoenix Project) conducted time distorting experiments involving extraterrestrial technology – a chair which significantly enhanced psychic abilities to open viewing portals into the past or future by the conscious intent of the viewer. These time portals could also be used for time travel, and I briefly mentioned that thousands of children were ruthlessly exploited in these "temporal experiments" when they were sent back or forward in time and were lost. Testimonies of child survivors of these experiments is available in the Montauk Chronicles documentary.

According to another insider, Corey Goode, the temporal experiments conducted at Montauk got out of hand, and extraterrestrials intervened to put a stop to it. Goode says he had access to a smart glass pad that had information on these earlier temporal experiments:
From what I read on the glass pad, one of the major reasons that they put buffers on this temporal technology is that some of this time travel experiment and technology got extremely out of hand. People were traveling back in time, deciding that if they killed one person, it would change the timeline. These people would end up coming back and being on the timeline they created. And it was creating all these schisms and split timelines.
Then they were sending people to go back and prevent it and fix it, and it was causing even more and more problems, and more and more timeline splits to where there were all kinds of fragmentations, and it was just way out of hand.
And they started getting visitations from very advanced ET groups saying 'Enough! You guys have got to stop'. And it was also explained that time is very much an illusion, that just as they were using consciousness – that was a key component. They were using consciousness in that chair to manifest things, which is something that we do with our mass consciousness every day. We're manifesting our reality. (Cosmic Disclosure, 9/22/2015)
Goode has previously described a group of humans from the future he calls the Anshar, traveling approximately 17 million years into the past to preserve the timeline against efforts to manipulate it after experiencing a future version of the Mandela Effect.
She finally confirmed for me that the Anshar are actually people from the future, from after we've gone through all of these fourth-density changes, somewhere in the future the Anshar had what we would consider like a Mandela Effect thing occurring in their society. Their people . . . had their own Mandela Effects occurring that caused them to look back and see about when this was, this bifurcation, was occurring, and they decided to send a group back 17 million years, around . . . just before the time that the temporal anomaly was occurring, to have this group be stewards of their timeline.
There's a possibility if they don't steward the timeline properly, that they could cease to exist. (Cosmic Disclosure, 7/4/2017)
The Anshar subsequently established themselves as an underground civilization that intervenes when the timeline is threatened or altered by other groups in what amounts to a temporal war.
The idea that advanced civilizations from the future are intervening in current human affairs to preserve the timeline is also supported by Alex Collier, who claims to have had contact with extraterrestrials from the Andromeda Constellation. He said in a 1996 interview:
Now, in our galaxy there are many councils. I don't know everything about all those councils, but I do know about the Andromedan council, which is a group of beings from 139 different star systems that come together and discuss what is going on in the galaxy. It is not a political body. What they have been recently discussing is the tyranny in our future, 357 years from now, because that affects everybody.
Apparently what they have done, through time travel, is that they have been able to figure out where the significant shift in energy occurred that causes the tyranny 357 years in our future. They have traced it back to our solar system, and they have been able to further track it down to Earth, Earth's moon and Mars. Those three places. (Defending Sacred Ground, p. 10)
Collier's comment that a galactic tyranny suddenly appears in the future which can be traced to the Earth, Moon, and Mars is very revealing. These are the precise locations where a German-run secret space program had established itself after having first established a colony in Antarctica with the help of an extraterrestrial civilization called the Draconians.
The German SSP subsequently established a base on the Moon with the Draconian's help and finally established multiple bases on Mars after reaching secret agreements with the Eisenhower administration. The Germans subsequently began serving alongside Draconian extraterrestrials in imperial galactic conquests taking place far outside our solar system.
While all this might appear to be Sci-Fi to some Q supporters, it's important to keep in mind that Q has confirmed that time distorting technologies exist and are being used against the Deep State. What I wish to emphasize is that the Deep State, which is linked to this German-run secret space program, also possesses time distorting technology and is using it as well to alter the timeline in which we live.
The best physical evidence that our timeline is being altered is the Mandela Effect, which many people have observed and written about. The highly popular Edge of Wonder youtube channel created a video documenting the top ten proofs of the Mandela Effect.

Consequently, the struggle we are witnessing between the Trump administration/Q against the Deep State is part of a temporal war involving different extraterrestrial and human groups from the future intending to either protect or alter timelines that prevent a future galactic tyranny.
While the Q (Anon) movement has major implications for preserving the US Republic and exposing the Deep State, many may not appreciate the movement's far greater significance for humanity's future and the wider galaxy.
© Michael E. Salla, Ph.D. Copyright Notice
Further Reading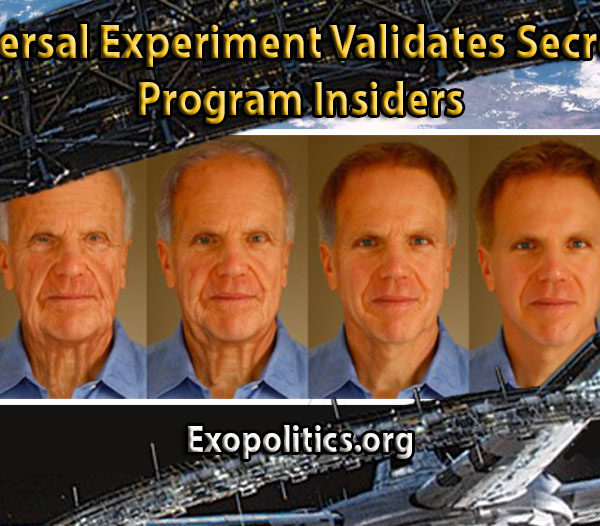 A clinical study which had the effect of reverse aging nine human subjects has been announced in a news article by the prestigious science journal Nature. The result of the study provides stunning corroboration of the testimonies of multiple insiders who claim that they were age-regressed after completing 20-year tour of duties in secret space programs.
The study involved a cocktail of drugs used on nine participants, as explained in the Nature news article authored by Alison Abbot on September 5:
For one year, nine healthy volunteers took a cocktail of three common drugs — growth hormone and two diabetes medications — and on average shed 2.5 years of their biological ages, measured by analysing marks on a person's genomes. The participants' immune systems also showed signs of rejuvenation.
The results of the cocktail of common drugs allegedly came as a surprise:
"I'd expected to see slowing down of the clock, but not a reversal," says geneticist Steve Horvath at the University of California, Los Angeles, who conducted the epigenetic analysis. "That felt kind of futuristic." The findings were published on 5 September in Aging Cell.
Horvath is cited in the Nature article describing the robust results indicating age reversal had in fact taken place:
Horvath used four different epigenetic clocks to assess each patient's biological age, and he found significant reversal for each trial participant in all of the tests. "This told me that the biological effect of the treatment was robust," he says. What's more, the effect persisted in the six participants who provided a final blood sample six months after stopping the trial, he says.
Previous scientific studies have commented on the use of various drugs and gene therapies used on mice and how age-reversal had occurred on various organs.
In an article published back in March 2016, I commented on how the rodent study impacted the testimonies of the first three individuals who came forward to testify that age reversal had been used on them in secret space programs: Michael Relfe (2000), Randy Cramer (2014) and Corey Goode (2015).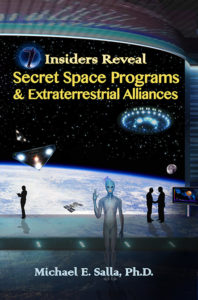 In my book, Insiders Reveal Secret Space Programs (Sept 2015), I compared the testimonies of Relfe, Cramer, and Goode in terms of the drug cocktail that was used on them over a two to three-week period to age reverse them. For example, Goode said that he was given a drug cocktail while he was held immobile and unconscious, and it had the effect of age regressing him 20 years in 2007. He was then returned back in time to when he began his covert service in December 1986.
Recently, Cramer underwent a lie detector test which found no deception in his retelling of his alleged involvement in a secret space program.
Soon after my book's publication, William Tompkins, a retired aerospace engineer, emerged and explained his involvement in the development of different drugs that could be used for age-regression in a classified project conducted by the aerospace company TRW from 1967-`1971.
In addition to Relfe, Cramer, and Goode, I have found a number of former military servicemen who believe they went through an age-reversal program at the end of a 20 year covert assignment in a secret space program. To date only one has agreed to come publicly forward – Michael Gerloff who served in the US Marine Corps and as an Army Ranger before serving as a police officer.
Gerloff's testimony of having been recruited during USMC boot camp, has had the effect of triggering others to recall similar experiences. They have approached me with their stories but have decided to remain anonymous due to concerns over their current careers if they publicly start discussing their involvement in a 20 and back program.
At the time of the 2016 age regression study on rodents, clinical studies on humans were forecast to be years away. The news article published in Nature suggests that such studies have begun even though the September 2019 clinical study was framed to be an accidental byproduct of the experiment's original intent.
The result of the experiment using a cocktail of three drugs is stunning validation for insiders such as William Tompkins, Corey Goode, and the growing list of others who claim they have been involved in either the development or use of age reversal drugs used in secret space programs.
Prior to his surprising death in August 2017, Tompkins says that he was told that plans had been made for age-reversal drugs to be released into the public arena. With the publication of the clinical study showing age regression on nine human subjects, it appears that we are getting much closer to the day that age reversal and other life changing technologies are released into the public arena.
© Michael E. Salla, Ph.D. Copyright Notice
Further Reading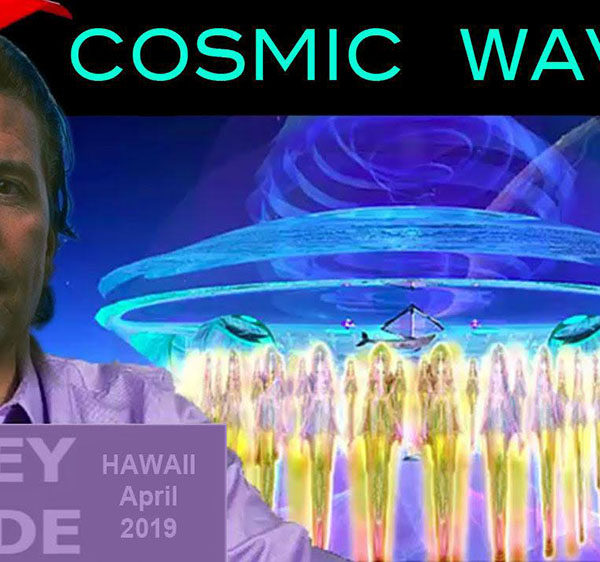 What follows are the key elements in Corey Goode's two presentations at the Cosmic Waves seminar in Kealakekua, Hawaii on April 9 and 11. Goode made important predictions about how the disclosure process is going to play out, how to prepare for an imminent solar flash (aka micronova) event that would be in the range of an X-100 solar flare, and our entering an End Times era. It is helpful to make a record of such predictions in order to validate other aspects of Goode's pioneering secret space program (SSP) testimony, which has had an impact far beyond the UFO and exopolitics communities.
While many of the points Goode made have been stated before, there was new information that casts light on recent events, especially in his April 11 presentation. The first presentation was intended as a summary of Goode's testimony and experiences. I will endeavor to cover the basic points Goode covered for those new to his SSP testimony, and offer a brief commentary on new information.
Immediately prior to Goode's April presentation, Elizabeth Wilcock (wife of researcher David Wilcock), made some surprising corroborations of Goode's prior information on an inner Earth civilization called the Anshar. Using a shamanic communication method, she was able to meet and independently confirm the name of the sister of the Anshar Priestess Ka Aree that Goode has previously described as his chief liaison with the Anshar, and who had shown him possible timelines about Earth's future.
She pointed out that the Anshar Priestess was working with her to reintroduce the ideas of the "sacred warrior" and the "sacred feminine" into the mass consciousness, and that she teaches classes on how to achieve this.
Wilcock also had a shamanic encounter with a group of Olmecs who had previously inhabited areas of South America, and mysteriously left, like the Mayans, centuries ago. She pointed out that the shamanic encounter happened the same day that Goode had his own experience with Mica, who has described himself as a descendant of the Olmecs who returned to their homeworld to eventually liberate it from Draconian Reptilian control.
Previously, Goode has described other worlds controlled by Draconians, which go through a similar planetary liberation process where an individual plays a role similar to Enoch described in historic biblical texts, in mediating between conflicting sides in a planetary wide conflict involving extraterrestrials (aka Angels).
Goode began his presentation by acknowledging the complementary nature of his and Wilcock's information about the importance of re-balancing the divine feminine as an essential part of the ascension process.
He pointed out that the blue spheres that he had initially interacted with and transported him to different off-planet locations, were not technologies but were actually higher density beings, that can morph into different shapes for any purpose.
Goode described the beginning of his SSP service to when he was identified at the age of 6 as having the requisite genetic traits, and was enrolled in a special needs children program at his elementary school. He was subsequently exposed to an extensive training routine for children marked for SSP service over the next decade. At 16 years of age, during the Xmas school break, he was formally taken into the SSP service and had to sign draft papers even though it was illegal for minors to join a military service.
Goode then switched to recent events and talked about the ambush and assassination at Lunar Operations Command (LOC) of Sigmund, who was his former military abductor from an SSP run by the USAF/DIA/NRO/NSA, who eventually joined the SSP alliance that Goode has been working with since early 2015. Sigmund had confirmed the veracity of Goode's testimony and realized that the USAF SSP had been deceived by the Deep State about the existence of other SSPs and their more advanced technologies.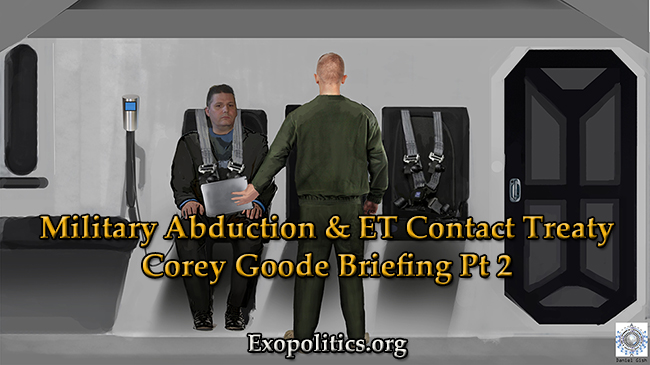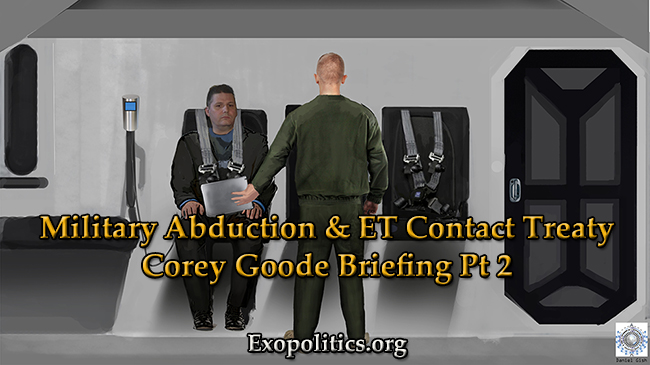 Goode described how an electromagnetic bomb that would discharge a brief burst of deadly radiation, was placed in the ceiling of a room, and detonated when Sigmund and other meeting participants were killed without any structural damage to the LOC.
Goode went on to mention that some high-level Earth Alliance sources, comprising senior officials, whom he was working with, had been introduced to David Wilcock, Jordan Sather and myself. I can confirm that I have met a senior military intelligence official from a NATO country whom Goode introduced me to, and upon whom I conducted due diligence.
I was able to confirm his rank as a general, but have been asked not to reveal more about his identity. What I can confirm is that the general was convinced about the reality of Goode's SSP information and was actively helping him gather intelligence information that would support his mission.  
Goode pointed out that the people who handed him two Defense Intelligence Reference Documents were able to print off the documents directly from the Defense Intelligence Agency database. This was a significant admission since it showed his contact still retains security clearances and access to highly classified government documents.
The fact that Goode was the first to publicly release these documents is highly significant since it helps verify his status as a genuine insider who is being helped in his SSP disclosure efforts by DIA personnel.
Goode pointed out that QAnon is an intelligence operation backed by the Earth Alliance (an assortment of White Hats from the world's militaries). This suggests that at some point in the future, QAnon will elaborate upon previous posts referring to secret space programs and extraterrestrial life.
Goode described similarities between his contact experiences and those described by Enoch – the pre-Flood patriarch. He pointed out that this kind of catastrophic event is something that happens at the end of every cycle. These cycles are described in the Law of One book series where a planet's population has an opportunity to ascend after a 25,000 year period.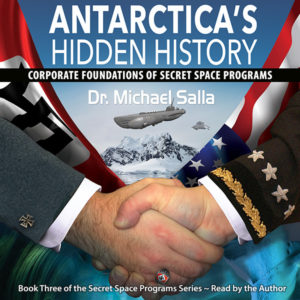 In my recent book, Antarctica's Hidden History, I explain some of the similarities between Goode and Enoch, and how these point to extraterrestrial civilization choosing to work with an individual during an End Times scenario as a witness and truth-teller of planetary events.
He emphasized that full disclosure of SSPs and extraterrestrial life can't be averted due to the disclosures that have happened so far with Goode's and other people's testimony. There are simply too many people who would ask questions about bases on Mars, extraterrestrial life, galactic slave trade, a Navy SSP, etc., for a limited disclosure scenario to work as it was originally envisaged by the Deep State.
Goode asserted that even though he attempts to be as faithful to accuracy as possible when reporting about events and his contact experiences, his info is influenced by his personal perceptions and distortions. This echoes what the Law of One material says about the information transmitted by RA.
He affirmed that Earth is a mixing point for a great variety of 3rd density souls who travel here for multiple purposes and missions. Incarnation on Earth is an accelerated opportunity for individual souls to ascend with the help of a planet, Earth, undergoing its own ascension process.
Goode described the former super-Earth "Maldek", whose remnants today make up the asteroid belt between Mars and Jupiter. He pointed out that a major part of Maldek's destruction was solar activity associated with a solar flash/micronova.
A significant number of Maldekians fled to our Moon (which was a satellite of Maldek up to its destruction) which subsequently traveled here as a refugee ship. Goode pointed out, however, that the bulk of the Maldekian population died, and transferred to Earth through death and the reincarnation process
Goode emphasized that Earth has historically been a refugee planet for the inhabitants of former civilizations on Maldek and Mars who had to escape planet-wide catastrophes. He also affirmed that Earth has been a refugee planet for different extraterrestrial races over its history. The Olmec and the Mayans are examples of extraterrestrial civilizations that escaped to Earth to escape destruction or tyranny on their homeworlds, and eventually returned.
He said that the Mayans spent thousands of years on Earth before returning to their home. All the Mayan pure-bloods returned back to their homeworld, and left behind those who were mixed-blood. This group is currently the native Mayan populations found in Central America.
Goode's information parallels the traditions of many indigenous peoples, including the native Hawaiians, who believe that they are descended from travelers from star systems such as the Pleiades, who visited, started a civilization, and then mysteriously left.
Goode pointed out that there are approximately 60 human-like extraterrestrial groups that make up the Confederation of Planets, which has been directly interacting with humanity. The vast majority of these are multicultural in appearance, and only a minority are white.
He met representatives of these different extraterrestrial groups when he served as an intuitive empath for SSP factions at Confederation meetings.
He discussed the 22 genetic programs that have been run by the 60 human-like extraterrestrial groups. These have been run for approximately 500,000 years. Goode asserted that these are competing programs and that the extraterrestrials will sabotage rival programs by creating viruses, war, or other means to decimate a rival's genetic program. The Confederation of Planets is a representative body that historically regulated the behaviors of the different extraterrestrial groups in conducting their programs.
He emphasized that the genetic experiments were heavily compartmentalized by the social conditioning of the human population to stay apart from one another.  Factors such as religious/spiritual belief systems, cultural practices, genetics, etc., were all used to maintain separation between the ethnic groups found around the planet.  
Goode elaborated on an earlier disclosure he had made that the Confederation of Planets comprising the 60 extraterrestrial races running the genetic experiments has been disbanded. After the next solar flash event, humanity will take on full responsibility for its own evolution. This suggested that despite widespread destruction, enough of humanity and its infrastructure would survive for us to take our place as a full member of the galactic community.
Goode gave an outline of how the "partial disclosure" process will play out beginning with Space Force. The ultimate goal of Space Force is to roll out the existence of flying triangles, flying rectangles and stealth space stations that were covertly built and deployed by the MIC SSP. Some of these crafts have been photographed by one of my sources, JP, who has been encouraged to reveal these by USAF personnel. 
Space Force will allow the USAF to aggregate military technologies deployed in space under the one authority. Nevertheless, this will be a partial disclosure according to Goode since the Navy's Solar Warden program would not be included.
He affirmed that ruins of a civilization in Antarctica will be announced as part of the disclosure process. Eventually, these ruins will be connected to extraterrestrials who arrived on motherships that Goode has previously referred to as the Pre-Adamites.
He pointed out that the 13 ruling bloodlines will make an effort to identify themselves as the genetic descendants of the extraterrestrial groups found in Antarctica. He believed that this connection is largely fictional and that the elites have been lied to about their genetic ancestry. Nevertheless, the global elite has accepted such lies since it sets them apart from the general population, and helps them justify their political and economic dominance.
In addition, Goode said that the ruins of an ancient civilization buried underwater between Australia and Antarctica, and also between South America and Antarctica will be disclosed. These civilizations were formally located on islands, that were submerged by the last great flood, approximately 9600 BCE.
Goode said that he saw some of the sonar images of the civilization found between South America and Antarctica. Advanced sonar on submarines was used to provide highly detailed images of the ruins that have been extensively examined by scientists.
He said that a new whistleblower is being groomed for disclosures about ancient civilizations found in Grand Canyon. Goode described underground cities, and extraterrestrial artifacts that will substantiate Hopi and Zuni folklore. The whistleblower will discuss the discovery of extraterrestrial bodies that match what the Hopi/Zuni said about the Ant people.
Goode summarized some of his previous disclosures about ruins found on Mars, which included pyramids. He affirmed the current existence of plant and animal life on Mars. Most importantly, he pointed out that SSP scientists had found remnants of a solar flash event on Mars.
During Q & A, he elaborated on how SSP scientists learned about legends of a micronova destroying much of solar system on a cyclic basis. The SSP sent missions to confirm this and found it on Mars and the Moon.
In order to prepare humanity for the shocking news that our sun has periodically generated enormous solar flash (micronova) events that have wiped out civilizations on different planets, it was arranged for NASA to send lunar missions to find "black glass". This was the residue of an enormous plasma discharge that heavily impacted the Moon and Mars during an earlier solar flash event.
Indeed, scientific papers have appeared confirming that black glass found on the Moon was the residue of an enormous coronal mass ejection from the sun. Article link
Importantly, Goode stated that our collective consciousness can mitigate how the solar flash plays out. He emphasized that we have the power to influence reality around us by our thoughts. Therefore, our mass consciousness can influence the sun while it goes through the solar flash event that will happen in a relatively short period of time.
In a subsequent personal discussion, he stated that the window for this happening is approximately 13 years, and it would occur during a solar minimum when the Sun's heliosphere was weak enough for a solar flash to be triggered by incoming cosmic waves. The current solar cycle 24 is about to enter a solar minimum predicted to start around 2019/2020, and this window would end with the next solar minimum (starting solar cycle 26) around 2031/2032.
He said that after the solar flash there will be a major consciousness event on the planet. A wall of electromagnetic plasma energy from the Sun will trigger ascension, which is the expansion of consciousness according to Goode.
This will make it much easy for humanity to resolve age-old problems. This will be literally the start of the long-predicted thousand years of peace on Earth. He stated that this process happens on every planet going through an ascension event.
Goode asserted that all technology will be destroyed by the solar flash in the timeline the Anshar showed him during a visit. In this timeline, the extraterrestrials show up en masse to help humanity. Many of those that die in the cataclysms caused by the solar flash will be recycled to other planets.
He emphasized the importance of making preparations for the solar flash event, both physical and spiritual. Goode endorsed "prepper" recommendations to live in high mountainous areas, away from low lying ocean areas, and to have enough food and water to survive a collapse of the electrical grid. He concluded that the spiritual preparations were the most important and that this would directly impact how the solar flash event itself would play out.
Lecture 2 – April 11, 2019
Goode's second presentation at the Cosmic Waves seminar focused on information he has received about End Times prophesy, and what he was shown by a variety of extraterrestrials and secret space programs about possible cataclysmic events associated with the end of various historic cycles associated with the Earth and Sun.
Goode began by first acknowledging David Wilcock and myself for supporting his secret space program disclosures despite pressure from peers and groups opposed to his ground breaking testimony. Wilcock in particular has been subjected much harassment and financial pressure to disassociate himself with Goode, but has refused all financial incentives to do so. In my own case, I have received much peer pressure to abandon Goode's testimony and to accept a more limited SSP disclosure narrative by those advocating a science-based UFOlogy that excludes whistleblower testimony.
Goode then launched into the main theme of his presentation concerning end times prophecy. He began by pointing out that his grandfather was a Nazarene Minister who elaborated upon the End Times, and many revelations that would occur during this period. Goode defined "apocalypse" a great revealing, which we can understand in modern terms as full disclosure.
He pointed out that during a solar flash event that devastates a planetary civilization, it is allowed under cosmic law for extraterrestrials to openly reveal themselves and interact with the population.
Goode referred to end times prophecy in Hindu, Buddhist, Muslim and Christian prophetic traditions that point to a massive solar event occurring during the end times. In addition, he referred to Hopi prophecy about the Blue Star (Kachina) that will herald a major cataclysmic event associated with the sun.
NASA was created to research a massive solar event, according to Goode. Continuity of species was the carrot used to bring nations together in a joint scientific effort to study a possible solar flash/micronova event that could wipe out much of a planet's population and infrastructure.
Scientists are now talking about the solar minimum – when sunspot activity is minimal thereby creating a weak solar wind and heliosphere shielding our solar system from cosmic rays – as the most likely time for a massive solar event. We are currently at the end of solar cycle 24, and waiting for the start of solar cycle 25
Scientists are desperately trying to predict when the solar minimum begins and ends in order to better understand the window when a micronova is most likely going to happen.
Goode referred to a geophysical pole shift having been recently detected on Mars.
All major nations with indigenous space industries have pledged to commit a percentage of their GDPs to the multinational secret space program that Goode has previously described as the "Global Galactic League of Nations". The movie 2012 was a soft disclosure initiative since it showed the multinational attempt to preserve the species by building massive arks, and how this was kept a secret from humanity.
Trillions of dollars go every year into funding the multinational SSP to build similar massive ships, according to Goode.
He explained that in other star systems there have been solar flash events that have impacted their planetary systems. Goode said that the giant electromagnetic filaments (aka Birkeland currents) that connect different stars in our Cosmic Web create a feedback loop, which is triggering other stars, including our sun, to experience solar flash events.
The Electric Universe model is one that different SSPs have adopted as most accurate, and that concepts such as "dark matter" and "dark energy", used to explain shortfalls within the Standard Model's understanding of the mass of the universe, will be shortly disproved.
SSP scientists understand that there is an energetic relationship between each star through giant electromagnetic filaments. The SSP's uses this energetic relationship to travel throughout the galaxy.
Goode asserted that the cosmic web comprising giant electromagnetic filaments between stars, has an important connection with human consciousness. Consciousness is linked in ways that are very similar to these electromagnetic filaments.
He stated that we are being acclimated to the electric universe model to prepare humanity for new technologies that will be shortly introduced and future SSP disclosures.
He predicted that cosmic rays will increasingly hit the Earth and cause major earthquakes. Super volcanoes such as Yellowstone are likely to be triggered by the cosmic waves that are pouring into our planet due to the current solar minimum and the weakening of the Earth's magnetosphere.
Goode cited the Adam and Eve document that was discussed in Ben Davidson's Earth Catastrophe Cycle Series. Scientists state every 200,000 to 300,000 years, the Earth's physical poles flip. The poles attempted to flip 40,000 years ago but this was unsuccessful.
He said there was a pole shift about 11,000 years ago. This corresponds to the catastrophic end of Atlantis around 9600 BC.
The Pre-Adamite civilization that Goode previously described as having landed in Antarctica around 55,000 years ago,  and which subsequently established a highly advanced technological civilization with colonies all over the planet (Atlantis), experienced cataclysmic events prior to the one that destroyed Atlantis. He affirmed that we are overdue for this to happen again.
He cited a 1986 scientific paper published by the Royal Astronomical Society, authored by Professor James Deardorff with the title "Possible Extraterrestrial Strategy for Earth", as accurately illustrating how extraterrestrials have chosen to work with individual contactees as the optimal way to influence our planet's evolution.
The Galactic Super Wave theory, Goode explained, was first published by Paul LaViolette in 1983. Different SSP factions began looking at evidence of this in 1987, and sent expeditions to study the wall of energy approaching our solar system.
Goode described how people on the science missions were affected by the incoming cosmic waves. People that were temperamentally relaxed became even more mellow and genial, while those temperamentally more tense would become aggressive and violent. This led to the idea of "End Times madness", which is only going to increase according to Goode, as predicted in different religious and indigenous traditions.
The different SSP's know that our star system is entering into this region of the galaxy. He pointed out that there is a feedback between our sun, cosmic waves and other star systems linked through the cosmic web.
Goode affirmed that giant Blue Spheres have been actively assisting in buffering the energy from these cosmic waves until very recently. They first appeared in the 1930s, and were buffering the solar energies at the time, which could have otherwise led to solar events that humanity would have been unprepared for. He believes that humanity would have self-destructed if the blue spheres had not buffered these solar and cosmic energies.
The Mandela Effect, according to Goode, indicates that multiple times lines are converging in our present era. These different timelines were created by elites wanting to change the course of human history, but they are doomed to fail as time is elastic, he explained.
Goode described what he was shown by the Anshar about an asteroid, or possible coronal mass ejection, hitting the earth's atmosphere just prior to a polar shift, tsunamis, extreme winds, and global wild fires. Impact happens over the Pacific Ocean creating medium sized tsunami, which is a marker for what's to come. He then witnessed stars coming out of the sky, which were in fact extraterrestrial spacecraft arriving to help the surface population.
Extraterrestrials have been compelling the different SSPs to share their advanced technology with the rest of humanity to maximize the numbers that could survive the upcoming solar flash event. This helps explain why the USAF SSP has been increasingly allowing its antigravity craft to be photographed by private individuals.


Goode then spent time on how humanity can prepare themselves for the solar flash and end times events. He said that we need to detox our bodies of metals so that we don't react to increasing solar plasma pouring into our planet. Spontaneous combustion is very possible during a Solar flash due to the accumulation of different metals in our bodies.
He recommended vegetables such as celery, cilantro, kale, etc. for detoxing our bodies. A vegetarian diet is also very helpful for detoxing and a more general cleansing.
In addition, we need to clear our karma and traumas through forgiveness and much inner work. This is especially important for negative emotions which store in our bodies as mass that will react to heightened solar and cosmic radiation. He emphasized that the incoming cosmic energies will cause us to judge ourselves so it's good to start practicing forgiveness.
He discussed some additional ways we to become physically and mentally prepared for these solar events: stay out of fear; join mass meditations; and build off-grid communities. He mentioned high altitude mountainous regions such as Boulder, Colorado and the Ozark Mountain as good locations for surviving Earth changes.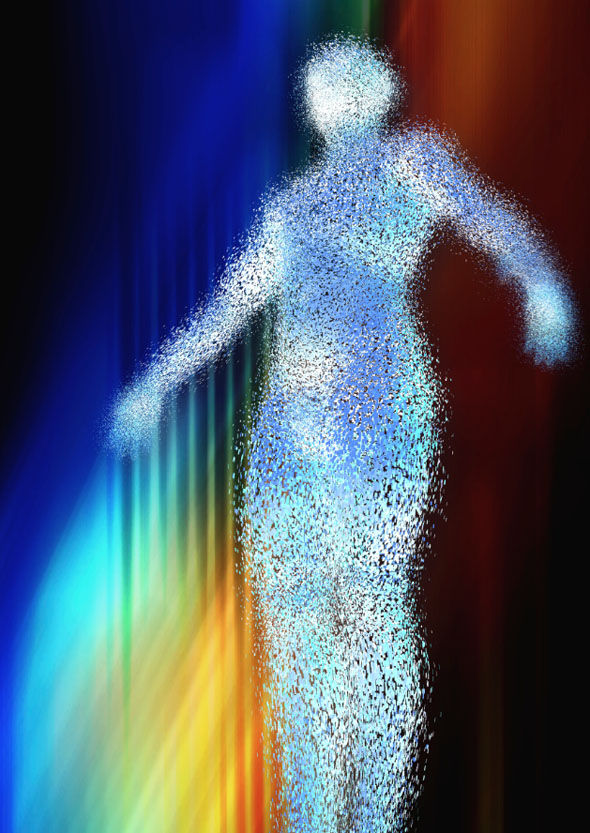 During the Q & A, Goode described how the Zulu-looking dwellers of a planet that practiced shamanism who were never conquered by the Draconians, were able to consciously collapse their physical bodies and utilize micro-wormholes in their bodies to travel anywhere. This was an example of individuals learning how to use their physical bodies as stargates, something which I discussed in detail during my first presentation.
After the solar flash event, those that have sufficiently raised their consciousness and developed their abilities will be able to similarly used their physical bodies as stargates.
In response to a question about QAnon, Goode said that he is receiving the same briefings that are going through the QAnon channel, and also being briefed about the Q Anon codes. As mentioned above, Goode is being advised by a group of military intelligence officials, one of whom is a general from a NATO country I met in 2017.
QAnon is directly tied to President Trump, and the three generals that persuaded him to run for the Presidency. While the generals are retired, they still have strong ties with the military intelligence community. Goode said he has been involved with people directly tied to QAnon for a long time.
On the recent arrest of Julian Assange and his likely extradition to the USA, Goode said Assange is going to have a hard time with dark actors inside the British justice system, before ending up in the US where he can trade his intelligence for a deal. It has long been rumored that Assange was given data from the Democratic National Committee (DNC) servers from Seth Rich, a former DNC employee, who was murdered. If true, it is very possible that Assange can leverage such information for a deal with U.S. prosecutors.  
© Michael E. Salla, Ph.D. Copyright Notice
[Update 4/18/2019: In an earlier version I incorrectly wrote that Corey Goode was given a vision of a meteor crashing into the Atlantic Ocean near Europe/Africa rather than over the Pacific Ocean. Thanks to Har Har Singh for pointing out the error.]
Further Reading