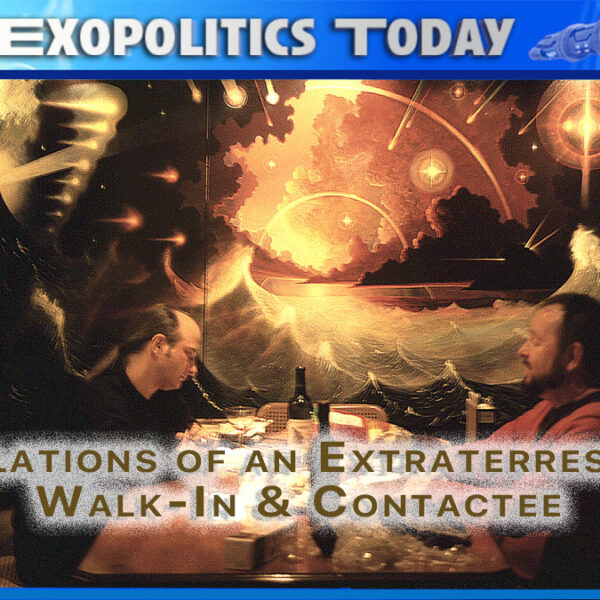 Marc Brinkerhoff is an extraterrestrial contactee and "walk-in" who has taken hundreds of photographs of spacecraft that he has witnessed in New York City, some of which he had contact or communicated with. Marc's earliest memories were of him arriving as a walk-in and taking over the body of child that was about to die in a miscarriage one month prior to his birth.
Marc says that his walk-in memories were confirmed by the well known author Ruth Montgomery in 1980, and later by the famed psychic Ingo Swann who became a close friend for 18 years. Ingo recognized Marc's extraterrestrial origins and connection with higher dimensional planes of existence.
In this Exopolitics Today interview, Marc describes the different extraterrestrials with whom he communicates, and how he takes photos of their craft hovering near Central Park. Marc says he is communicating with the Ashtar Command and was warned about Deep State plans for an alien false flag event. He was told that after humanity defeats the Deep State, it would enjoy a decade of peace and prosperity, before a micronova impacts the Earth sometime prior to 2046, which sets off a new era for humanity's emergence as a galactic society.
Watch Interview on Rumble, YouTube & Odysee

Audio Podcast on Apple, Spotify, or Google
Marc Brinkerhoff's websites are marcbrinkerhoff.com
& intergalacticmission.com
Many thanks to Marc and Phyllis Brinkerhoff for permission to use their artwork and photos in this interview.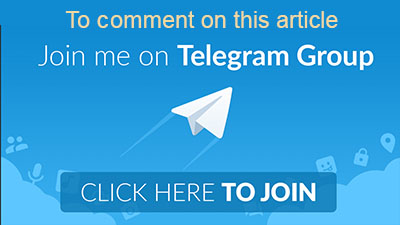 ---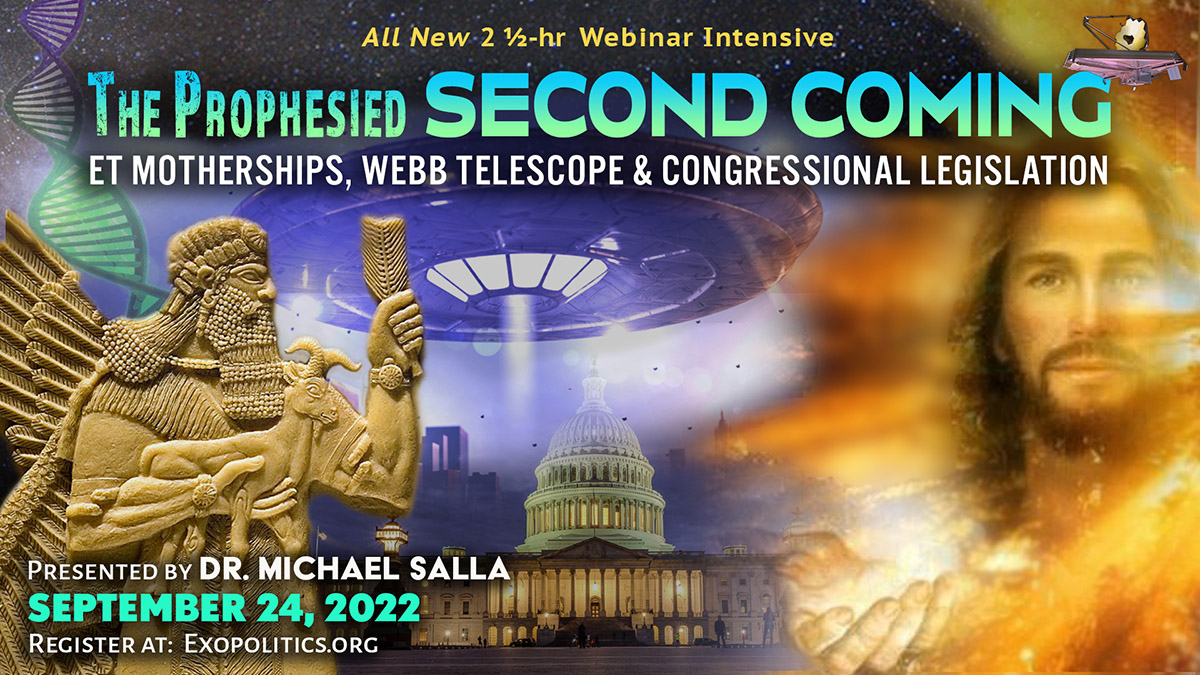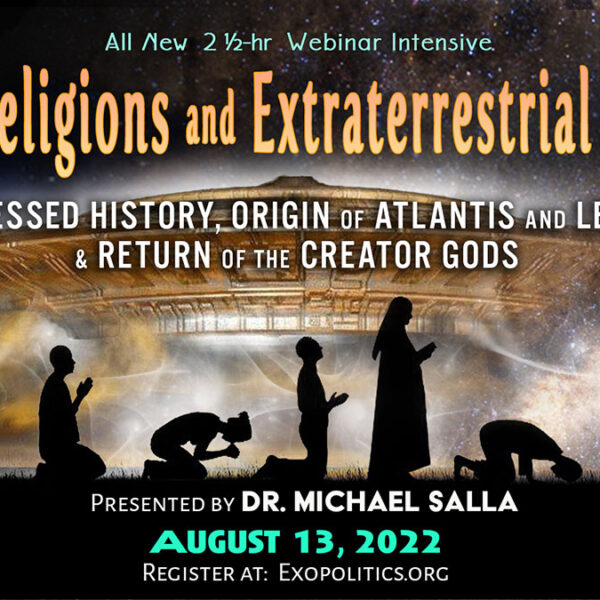 The James Webb Space Telescope has recently captured images of very large extraterrestrial spacecraft, the largest of which are thousands of miles in length, parked in the orbit of Jupiter. Why did these giant motherships arrive in our solar system and what is their connection to space arks hidden on Earth, the Moon and elsewhere? To get answers, we need to begin with the ancient Hebrew apocalyptic Book of Enoch.
The Book of Enoch gives a detailed account of the different angelic groups (aka extraterrestrials) that were involved in a celestial war taking place in space and on Earth that occurred prior to the Great Flood (ca 9600 BCE). Enoch's successors were tasked to preserve humanity's ancient history after the Great Flood and use it to help build a sturdy moral foundation for future human civilizations.
Enoch and his successors, which included his oldest son Methuselah, understood the "Law of One" teaching that was promoted in the Atlantean era. However, this teaching was not sufficiently adopted by enough of the Atlantean citizenry to prevent the coming cataclysm, which was first described by Plato.
The Law of One emphasizes service to others, and advocates compassion and forgiveness as the critical moral foundation necessary for a civilization to flourish.  The Law of One is a major philosophical tenet of one of the major extraterrestrial organizations that have long ago interacted with humanity, the Confederation of Planets.
One of Enoch's distant descendants was the Hebrew Patriarch, Abraham, a native of the ancient city of Ur. It is a documented fact that the Sumerian stories about the creator gods, the Great Flood, and secret texts about the pre-flood world were carried by Abraham to the area of modern-day Israel and Palestine.
Less known, however, is that Abraham also took with him the ancient Law of One philosophy preserved by Enoch, who had worked with the Confederation of Planets and was taken on to their spaceships. The body of ancient texts and information carried by Abraham would become the foundational teachings for the emerging Hebrew faith. In these stories, the creator gods and extraterrestrials were described as the Elohim.
Abraham left his native Ur because he had been commanded to do so by the Elohim, one of whom was called Yahweh. Yahweh promoted a strict interpretation of the ancient texts carried by Abraham and distorted the Law of One philosophy.
The Law of One was re-interpreted by Yahweh into the belief in one absolute God, and he elevated himself to be that undisputed God above all other gods. Several Old Testament texts describe Yahweh as a jealous, vindictive god who commanded the early Israelites to commit genocide against neighboring peoples and cities.
Meanwhile, other Hebrew texts carry remnants of the pre-flood Law of One teaching emphasizing compassion and forgiveness which was supported by other Elohim associated with the Confederation of Planets.
In the 6th century BC, a council of Hebrew scholars convened to sort out the contradictions in the Hebrew texts that spoke of multiple Elohim. Their goal was to create a definitive set of scriptures for Jews.
A monotheistic version of Judaism would henceforth be promoted, which elevated Yahweh to supreme status, and the earlier history of multiple gods or Elohim was officially omitted from the Hebrew canon.
The emergence of Jesus of Nazareth re-introduced the fundamental tenets of the ancient Law of One philosophy, which emphasized compassion and forgiveness in relations with all people, regardless of their ethnicity or belief systems.  Jesus had learned about the Law of One while studying with the Essenes, a Jewish sect who retained the ancient pre-Flood teachings and who were in contact with different extraterrestrial visitors, aka the Elohim.
Jesus' teaching of the Law of One was understood and taught by the Gnostics and other Christian sects during the Roman Empire. However, at the Council of Nicaea in 325 AD, these diverse Christian teachings were consolidated into the Roman Catholic doctrine with the official backing of the Roman Empire.
Once again, the emphasis was placed on developing an orthodox monotheistic faith in a supreme God, rather than putting into practice the Law of One philosophy as lived and taught by Jesus.
Today the Elohim are back. The 24 Seeder extraterrestrial races have returned because human consciousness is in the process of taking a great evolutionary step forward.
The Elohim are here to witness an extraordinary global event – the graduation of Earth's population from a highly manipulated paranoid society cut off from the rest of the galactic community into a self-aware awakened civilization where the truth about our ancient contacts with extraterrestrial life and the true origins of major world religions is fully revealed for the first time.
To learn more about these extraordinary celestial events, you can register for my World Religions and Extraterrestrial Contact Webinar to be held next Saturday (August 13). In it, I will go into more detail about the above historical events and how other major world religions have dealt with different creator gods and the human civilizations they seeded, and how all is about to be revealed in an unprecedented series of global and celestial events that coincide with the return of the Seeders/Elohim. 
Michael Salla, Ph.D.
Now Available on Vimeo
---
Past Webinars by Dr. Michael Salla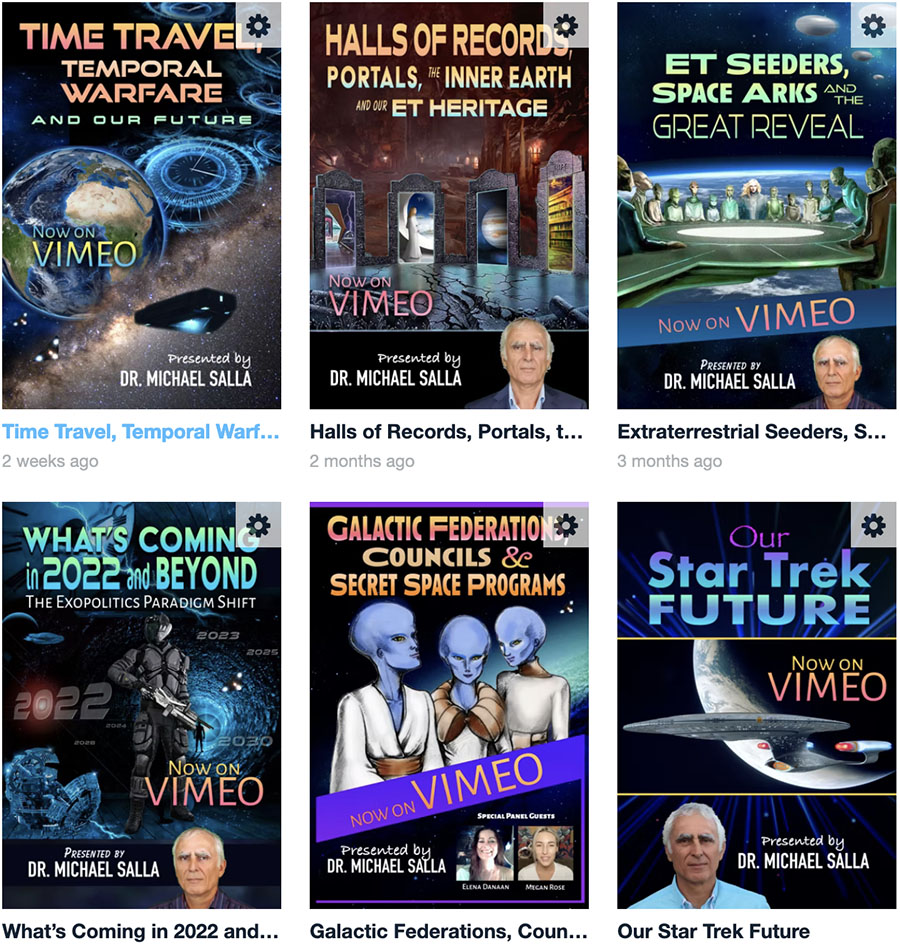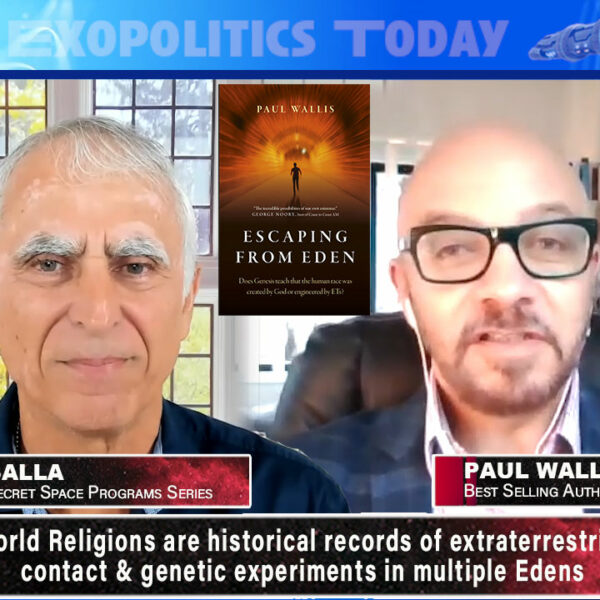 Paul Wallis is a best selling author and Anglican church scholar who has detailed how Christian, Hebrew and other religious texts are historical accounts of extraterrestrial contact. In his Escaping from Eden book trilogy he describes how ancient biblical records of ET contact were hidden or removed by church leaders in historical conclaves to promote a monotheistic version of religious encounters. This has led to a confusion between an absolute God and multiple "gods' (aka extraterrestrials) that continues to the present day.
In addition, he says that historical religious texts from around the world describe multiple Edens where genetic experiments were conducted, which account for the many ethnicities and racial groups on Earth. In his first Exopolitics Today interview, Paul Wallis explains how he made his remarkable transition from a traditional Anglican priest and scholar, into a ground breaking author shattering many church shibboleths about divine encounters found in core religious texts.
Interview Available on YouTube & Rumble
Audio Podcast on Apple, Spotify, or Google
Paul Wallis' website is paulanthonywallis.com
His youtube chanels are youtube.com/c/the5thkind & youtube.com/c/paulwallis
Further Reading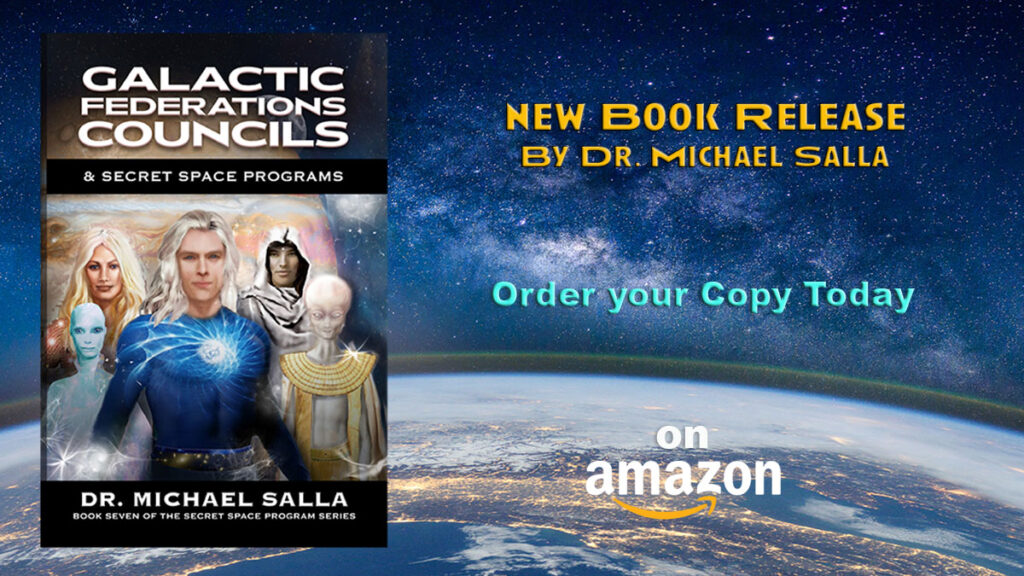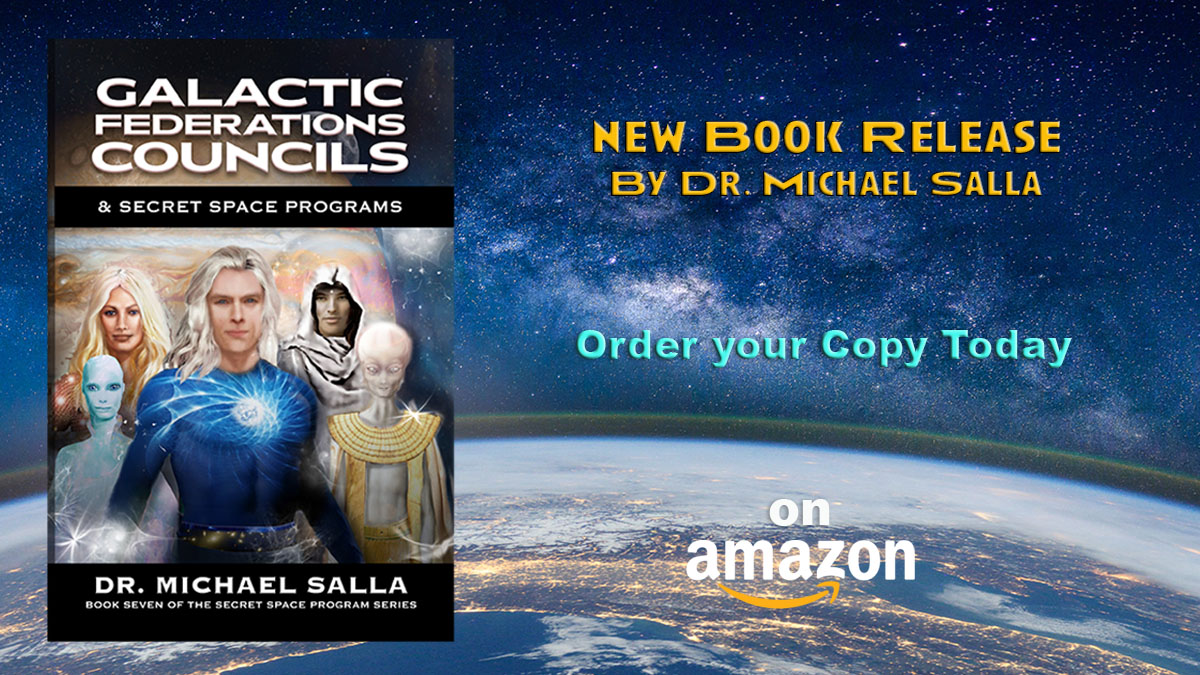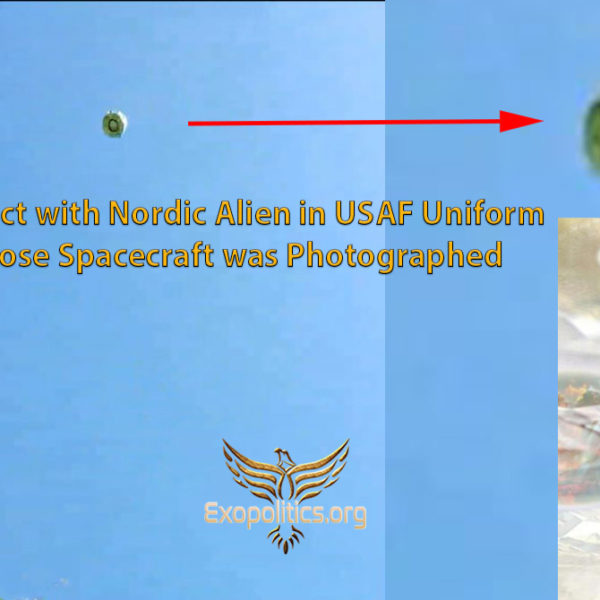 On May 24, my anonymous source, JP, who has provided dozens of photos of different types of craft belonging to a United States Air Force (USAF) secret space program says he encountered a human looking "Nordic" extraterrestrial. He claims the Nordic was wearing a USAF uniform and invited him to go for a ride in a landed saucer-shaped craft in a secluded wooded area of Orlando, Florida.
JP declined the offer but took photos of the spacecraft after it departed (attached below).  His recollection of the conversation with the Nordic reveals that they are directly cooperating with the USAF and abiding by the terms of an agreement concerning their interaction with the general public.
What follows is the Skype conversation I had with JP along with some commentary. I have created a page where earlier articles and videos featuring his photos, along with originals, can be found for independent analysis.
The conversation began at 10:32 Eastern Daylight Time. I have removed grammatical errors and added extra text in square brackets to clarify what JP is saying:
JP: 9am. Nice contact today.
Michael Salla: What happened?
JP: I went Into the Woods. I was hearing a ringing in my ear. I'm thinking it was like a calling. Like I got from the last Contact. I met up with this man. Wearing a United States Air Force suit. Dark blue. His face was different. Possibly a Nordic.
JP: Light blue eyes, blond hair, wearing a United States Air Force Jumpsuit. He was really kind. He said a lot of these craft are going to be seen all over. He invited me to go to the craft. I said no. Yes [he asked] me again if I was sure….  
JP: I told him that we're gonna start needing video evidence. He told me [that] because [of] a deal they have with the United States and other countries, they can't.
This is consistent with what contactees such as George Adamski, Howard Menger and others have said about human looking extraterrestrials they each helped blend into local communities to evade recognition by the general public, and even national authorities.
It's worth noting that the current Russian Prime Minister, Dimitry Medvedev, revealed in December 2012 that when he became President, he was given a highly classified file about how Russian and global authorities register and track extraterrestrials secretly living among the human population.
This all suggests that secret agreements have indeed been reached between public authorities and Nordic extraterrestrials, where any kind of video recording of their existence is not allowed by those they contacted.
I return now to my skype conversation with JP where I queried him on his decision not to accept the Nordic offer to go into his craft:
Michael Salla: Surprised you said no. Did you get a bad feeling at any point?
JP: No, I actually felt happiness, but I was kind of mad because of not getting video.
Michael Salla: Hmmm, would you have been allowed to take photos?
JP: He told me. This kind of ship gonna be seen all over. After he talked to me. He touched me. I had a Flash that I was inside the ship. Floating around. It was a split second. Then he told me you're back.
Here, JP is suggesting that the "Nordic" had arranged for him to view the interior of the craft without physically going inside. Perhaps astral projection or some other kind of non-physical encounter had occurred.
JP then goes on to ask about the cooperation between the Nordics and the USAF:
JP: I ask him what's going on with you guys and the United States Air Force. He told me that they're working on a big project together. A couple of projects in the Gulf of Mexico Involving a couple of MacDill Air Force personnel.
Michael Salla: Why was he wearing a US Air Force uniform?
JP: All these sonic booms are part of the project that they're doing
Michael Salla: Did it have the USAF Special Operations patch?
In earlier incidents, JP has described being taken on board rectangle shaped spacecraft where he saw occupants in USAF uniforms with the patch of Air Force Special Operations. The incidents occurred next to MacDill Air Force Base, home of US Special Operations Command.
JP said the patch worn by the Nordic was different and contained symbols of a star and crescent.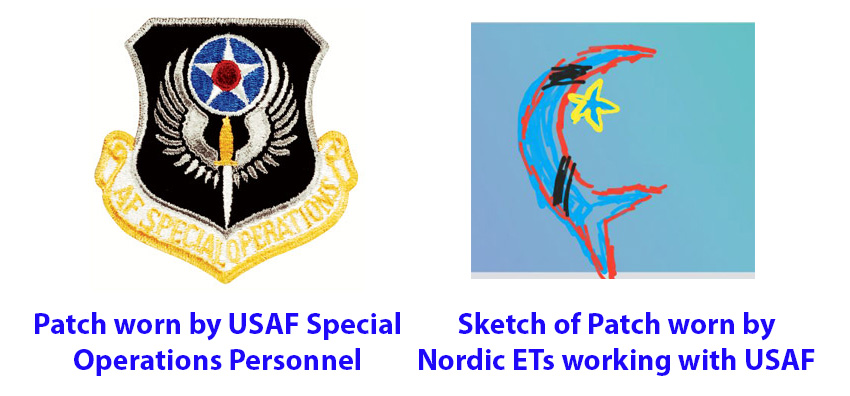 He later explained to me that the uniform itself featured the acronym, USAF, with the acronym also spelled out in a foreign language he did not immediately recognize, but after he did some internet research he found it appeared to be ancient Sumerian. Apparently, this enabled the Nordic to walk undisturbed inside USAF bases:
JP: Another type of space insignia.
Michael Salla: What made you think it was a USAF uniform and not a Nordic uniform?
JP: To camouflage [himself] in the [USAF] base when they're walking. It [the patch] had United States Air Force.
Michael Salla: Did he tell you he walks around on USAF bases, MacDill?
JP: … Yes, in other bases around the world
Michael Salla: That makes sense. Did he say how long his group has been working with the USAF in joint projects? When did it start?
JP: We never got far in that conversation. I'm thinking a long time Michael. When he left… I ran to my truck.
Michael Salla: Was the conversation done in English or telepathically?
JP: English. European type. Like people talk in England. The perfect English. Not American.
Michael Salla: Were you able to take any photos?
JP: Yes.
JP said that he was able to take photos of the craft once it took off, but not while it was on the ground. The original photos of the departing craft are located below. The following video contains all the photos he sent, along with zooms of two of the photos.
JP says that while the craft was on the ground, he was about 25 meters from it, but his cell phone didn't work. He estimated the size of the craft to be about 20 meters in diameter, and it had three window panes which he could see through.
I next asked JP about what the Nordic had told him of the cooperation with the USAF:
Michael Salla: What kind of projects were the Nordics working on with the USAF?
JP: Training how to maneuver the ships. Invasive maneuvers all around United States, in Europe, in  Middle East, Russia, Asia.
Michael Salla: The Nordics were teaching the USAF invasive maneuvers? Can you explain more?
JP How another craft chasing another craft. Is not the same as a jet chasing a jet.
Michael Salla: Were the Nordics sharing technology with the USAF or just know how?
JP: The United States Air Force has the technology but does not know how to correctly use it. Is [like] the comparison of dropping a smartphone to an Indian in the Amazon. The Indian would not know how to charge [the] phone, will not know how to search through …
So basically they're teaching the technology the physics.  When to use the weapons because the weapons sometimes affect the ability of the craft when it's flying.
The weapon that the craft has is a pulsing weapon energy superheated.  Beams of light Radioactive, how to interact with thunderstorms to conserve and gain energy.
It's worth pointing out here that based on the testimonies of William Tompkins, Corey Goode and many others, that the US military industrial complex needed to work with German scientists after World War II, to learn about the technology of crashed extraterrestrial spacecraft that had been recovered from Roswell and elsewhere. I discuss this in detail in my latest book, Antarctica's Hidden History: Corporate Foundations of Secret Space Programs. 
Based on JP's testimony, the USAF in particular is still in need of assistance to understand Nordic extraterrestrial technology, which is more advanced than the recovered spacecraft belonging to small Gray extraterrestrials whose bodies have often been found  inside the crashed vehicles.
It's worth noting that in previous incidents involving his sightings of USAF aerospace vehicles and Nordic spacecraft, he has been prompted by covert operatives to look in the direction of the craft. This suggests that he is part of a sanctioned disclosure initiative where he is being helped in revealing the existence of an Air Force Secret space program, and their alliance with a human looking group of Nordic extraterrestrials.
JP has said on previous occasions that he has been told that he is not allowed to take videos of the craft, but that photos are OK. He says that when he tries to take videos of the spacecraft he is witnessing, his cell phone stops operating.
I have known JP since 2008 and believe he is accurately revealing events as they have occurred. The photographs provide hard evidence that the incredible events he has witnessed are genuine.
| | | |
| --- | --- | --- |
| | | |
| Image 2 in sequence | Image 3 in sequence | Image 5 in sequence |
Michael Salla, Ph.D. Copyright Notice 
Further Reading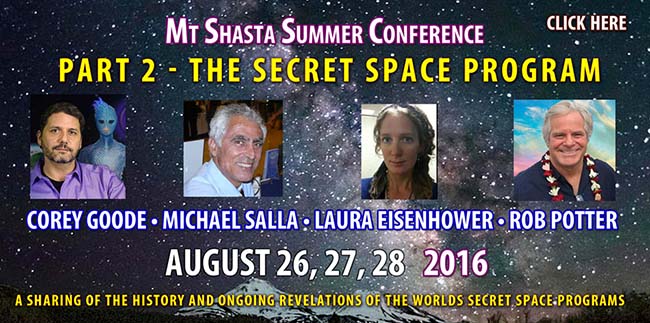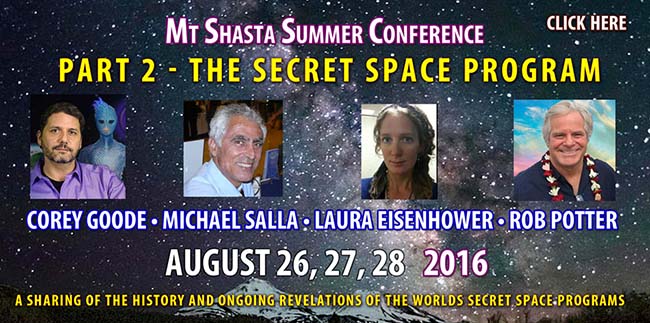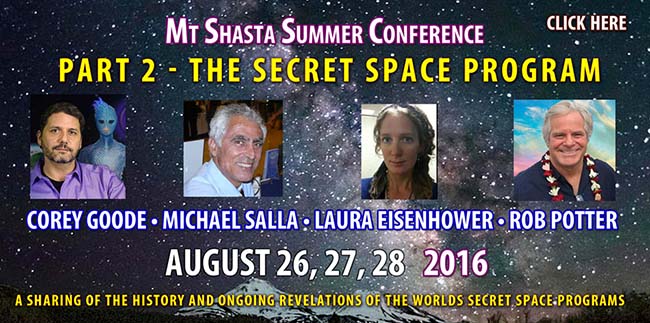 In July and August this year, successive conferences will be held at Mount Shasta focusing on Extraterrestrial Contact and Secret Space Programs. The organizer of the events, Rob Potter, has been working for nearly four decades with different contactees in the USA, and, more recently, South America. He has a wealth of experience about who's who in the field of benevolent extraterrestrial contact.
What follows is the transcript of an interview I did with Rob on June 17 about why he decided to organize these two conferences, what attendees can expect, who the speakers are, and what they will be presenting.
As one of the featured speakers, I also touch upon some of the material I will be discussing about secret space programs and how credentialed whistleblowers like William Tompkins are now appearing, who substantiate what has been previously disclosed, and the connection with extraterrestrial contact.
Rob's conferences in the pristine wilderness of Mt Shasta offer a very rare opportunity for participants to hear cutting edge information about extraterrestrial life and secret space programs, while being able to relax in magnificent surroundings.
Also, there is always the unexpected opportunity such surroundings provide for contact to occur in unique ways, as is suitable for each participant if they are ready for it!
Most want open contact with extraterrestrial life and full disclosure of secret space programs to occur. These two conferences are a step in that direction and I hope you can support them by attending and/or letting others know.
Michael E. Salla, Ph.D.
Permission granted to distribute article in full or in part freely.
---
Rob Potter Interview with Dr. Michael Salla
June 17, 2016
Transcribed by Sam Ritchie
Dr. Michael Salla: Rob, you are organizing an event at Mt. Shasta for a Bolivian contactee, Luis Mostajo Fernando, in July [29-31]. So why have you decided to work with South American contactees?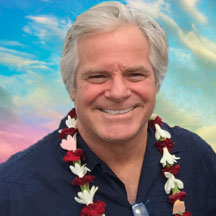 Rob Potter: Well, I have to tell you from a very early age when I first found out about things in the UFO field in the 1978, '79 era, when Fred [Bell] started talking more about the UFO experiences, I heard about the Great White Brotherhood. And I was in contact with George Hunt Williamson, and he had a group in Peru that was talking about the Inner Retreats, the Great White Brotherhood, and I actually had correspondence and they had an invitation, and my heart and soul wanted to go there, but I was 19 or 20 or something, and I could really even muster plane fare down there. It just called to me.
So when I heard about Luis Maertens, and actually through you had some contact – your feedback and your article with him really inspired me. And I went down last summer and met Luis and it was absolutely incredible.
We went to this hot springs called Urmirri, which is kind of an Outer Retreat of the Great White Brotherhood and my summer group had a contact/ sighting there. I just feel his message is so humble. There's no looking for any type of fame or attention. He's absolutely the genuine real deal, and reminds me very much of Frank Stranges, another Venusian contactee of Commander Valiant Thor, which is a little more business oriented.
Luis is all heart and he explains a lot of stuff. He has repeated physical contact with not only Venusians, but Tau Ceti, Alpha Centauri and the Pleiades – physical contacts.
He has, like Corey, been put into a Blue Sphere in Machu Picchu, many years ago, where he was transferred to Ganymede portal, the Jupiter portal, which is a major Confederation training center and contact. He has been to the Inner Retreats of the Great White Brotherhood in the mountains of Illampu, down there, in what's called The Temple of Purity.
He has also been several times to meet the Master Soromez, who is one of the ancient Atlantean masters, 40,000 years old, who is the primary caretaker of one of the Golden Discs of the Sun. There may be more. But there's one down there that's very important.
And I just absolutely adore him. He came to Hawaii this winter and people just gave him a standing ovation. He really revealed the divine feminine in his presentation.
I want his message to get out to the public. That's why he's coming, because he's a real contactee and his information doesn't go into anything at all in regards to cover-up, government stuff. It's all positive.
Dr. Salla: Yes, it's fascinating that he has had for a number of years now these experiences, and he's reported getting into these devices that are similar to the Blue Spheres that Corey Goode's been talking about. Luis and the other South Americans call them Xendras, [link] but effectively it does something very similar to what Corey's described. So it just shows that there is a real continuity here between what different contactees are experiencing.
Rob: Yeah, it's like a plasma scalar, or some sort of field portal, and it's blue. So it seems Corey's not the first person to be traveling in blue orbs spheres.
Dr. Salla: Exactly. One of the things that I found fascinating with Luis when I read his material and learned about his contact experiences was how he first met these extraterrestrials from the Galactic Confederation and he mentioned they have a base on Ganymede, one of the moons of Jupiter.
And he said that one of these beings, actually one of these extraterrestrials, facilitated his contact with this ascended master or master of wisdom, whatever you want to call him, Soromez, from one of the ancient civilizations.
And I thought it was really peculiar, but [it's] not the first time that I've come across this where extraterrestrials actually introduce contactees to these masters of wisdom who are indigenous to our planet. And it strikes me as really strange. Why is it that we as a species aren't ready to meet these ascended beings from our own world and we need to have extraterrestrials, off-world visitors, kind of do the introduction.
Rob: Well, I think that it may not be necessary in every case, but I think in Luis's particular contact, he also had contact with Oaxcl. He's a Venusian and he's been to Venus too, but I think for me, when I look at this, it confirms for me the greater plan and the unity of the benevolent races.
It goes back, again, to the quarantine. And this has to do with several things. One is, you know, most civilizations live on the interior, according to Valiant Thor, other worlds. And if you're on the surface, you can be exposed to radiation. And it seems as though that certain historical events and our misuse of nuclear power have kind of denigrated our DNA, as well as what we call the quarantine, where . . . I don't know what to call them other than evil. Some people call them hostile forces. I don't want to go into religious stuff, but let's just say, I would concur with Cobra that we're being kind of held hostage and that the benevolent forces are absolutely dying to communicate with us and to embrace us once again into the greater galactic family, but due to the hostile, bellicose nature of not only the government, but kind of humanity's misled reality, has created a situation for them that open contact with us would not be safe for them or for us at this time .
And there is required a certain level of maturity that when they introduce themselves to us, the technology has to come. We've already got it in the hands of a small elite crew in the Secret Space Nazi International Corporate Conglomerate Program that are misusing this. They're using it for their own power, their own aggrandizement, and there is a lack of respect for the surface population and what we are. They call us 'useless eaters'.
We are still taking oil out of the ground in greed. We are not quite ready for that technology. And they want to give it to us, but it has to be done in a proper way and we cannot be misusing it. We must be trained in the universal laws of Ubuntu, like we are our brother's keeper. We have a law of allegiance; a law of allowance that provides for freewill. You can do what you want as long as other people are not hurt.
So we have to kind of mature or ripen in wisdom as a people. I think they could contact us immediately and begin this process, but the mass media, people's ignorance, superstition and fear, are some of the reasons, but I think primarily, it has to do with the safety of the surface population. As you know, Michael, in the past many people were murdered for the information that Corey's is getting out and many are still working behind the scenes.
And god bless the military and the Secret Space Program guys. They are doing their best as they see it from their military viewpoint.
So we do have contact directly. It doesn't have to be an ET contact, but we do have contacts directly with ascended masters. It's historical visions of like over Egypt – the Coptic Church of the Ascended Master Mary during a time of great strife between the Coptic Christians and the Muslim. Mary appeared over the most famous Coptic Church in Egypt. I actually visited there near Luxor and the apparition sighting managed to calm the tensions down. It was kind of a mystical light appearance to calm the ignorance of religious intolerance. So that's a female ascended master showing. We also have other ones as well.
I'll say this. The inner earth group called The Great White Brotherhood, from my understanding, was formed about 10,000 years ago, and was part of this 40-race group that came here to really try to clean up the Earth's hostile environment and to begin what's called the Rahma Mission of direct contact with the masses.
Normally, they contact the world through their governance, but our governance is corrupt. So they've decided to do what's called the Rahma Mission and that's contacting individuals like Frank Stranges, you know, any individual contactee, Alex Collier, Fred Bell, Frank Stranges, could probably fall under that individual contactee umbrella that is bringing the messages directly to the people. And so many more now. It's really just increasing.
Dr. Salla: Luis, Ricardo Gonzalez, Sixto Paz Wells, and other South American contactees, emphasize spiritual exercises and personal transformation as a key for extraterrestrial contact and understanding of what UFOs are all about. So how does that mesh with the more scientific tradition in North America, especially the U.S., of relying on physical evidence to understand what's happening with UFOs?
Rob: Yeah, I would have to say maybe it doesn't mesh with the scientific minded orientation that is materialistically oriented . It's coming from One. But I think we do have to have both. I mean, the way we are in our consciousness and the way we think with the one sided approach of dualistic material. And that's kind of where we've gone is in limited view that can only be proven by materialistic scientific means.
We have made science our god and we don't allow faith or intuition. Science only takes you so far. There's only . . a close-ended never ending cycle. Intellect [and logic] are steps on an endless ladder and throughout the materials world you will never end your learning or growing in intellectual awareness, but wisdom, and spiritual experience, comes from the soul.
And the science of the soul is learning about the ancient knowledge, which is galactic and human . . . We have a historical human aspect to the spiritual development, but it's been hidden. It's been attacked. The people involved in it have been burned at the stake and ostracized, so there have been what are called mystery schools or occult, which simply means hidden, just like the Jesuits and the breakaway civilizations which are self serving in their secrecy. The lineages of Light have been forced to keep their teachings more or less secret out of a need for safety and to be free from persecution through out the ages.
And these teachings are available. For one who seeks, one can learn these teachings. For me, through Fred Bell, I came in through the spiritual. I was looking for communion with spirit. And the true nature of the self, who we are and where we came from. And he led me to Alice Bailey, which some people find controversial, Madame Blavatsky, and, of course, Manly Hall's book and also the first important book he told me to read was "The Autobiography of the Yogi".
And this book very clearly unified the universal Christ in all religions and that's where I came from in my search for truth. And I was thinking, personally I thought, back then that we have to get rid of technology. It's a mess. We need to go back to the Native American ways and become very close with the land. And we can sacrifice some of our toxic comfort that we've created for a harmonious non-invasive spiritual connection of family that we would have.
There are different principles that are involved in that. So I came to it through that and then when I started having my out-of-body-experiences with the Pleiadians, and the contact experiences, it was very inter-dimensional and very hard to process intellectually.
They showed me some things and I was like, "Ah-h-h. We CAN be spiritual and harmonious with nature. And we can time travel and live with abundance, prosperity and very high technology."
So it became apparent to me that they can be fused. So it's wisdom. And one of the teachings of the Hindus is called the Jnana and the Bhakti. The Jnana is the intellectual process of realizing God and having everything together. And Bhakti is the devotional or faith-based aspect, where all you do is pray and chant and sing and dance and commune with spirit through your heart and feelings.
They say that in the end the Bhakti must become the Jnani and the Jnani must become the Bhakti. We must fuse our wisdom and experience with our intellectual side. The other thing we have to realize is that not everything can be explained. There are unknowable things and yet we can connect to this vast wisdom – this pool of omnipotence, omniscience and omnipresence.
Through our own living flame, or the word of God, that lives within us, which some people call the Atman – there's different names for this direct connection. The soul, the essence of who we are – is part and parcel of everything. We're a holographic reflection. And if we can connect to that, then we can intuitively know – we don't intellectually think about every action, but we're just choosing the proper course of wisdom and love in our daily actions through our accumulated ability, awareness, to connect to the universal Source.
So wisdom and love, intuition and faith, are just as important as the scientific things. So I think you can come at it from both ways and eventually the intellect has to succumb to the greater reality on a certain level.
Dr. Salla: Right. I agree that there has to be some balance between the two and I like the way you approach it. And so you've met a number of U.S. contactees. You mentioned Fred Bell. So have you found that there are differences between the South American contactees and the North American contactees?
Rob: I wouldn't say particularly in general. I think the Southern American contactees, Luis Fernando Mustojo Maertens – I love that he's got four names – and you've got Sixto Paz Wells, Ricardo Gonzalez, primarily that I know of. I'm sure there are others, but these gentlemen have been contacting the same individuals under the umbrella of the same mission and been getting a lot of similar information.
So in that sense, they're very similar.
The Venusian, Valiant Thor, has several contacts. Dr. Frank Stranges is one of the only public figures I know. I know the names and individuals of some others that were on what is called the Council of Twelve from Dr. Frank. And there's a gentleman in Switzerland that's mentioned. But there contacts are very similar because they're very spiritual oriented, although they do encompass world affairs and are observing what's going on.
I met Daniel Fry back in the day. Gabriel Green was one of my greatest mentors. And he and the Bill Tompkins story we mentioned privately, Frank Chile my friend, what a great guy. I just love Frank. He was always so warm, always so enthusiastic, and he could just tell tale upon tale upon tale of benevolent space family contact.
Michael Elegion to a lesser extent. He's had physical contact. He's not directly permanently in contact, like Dr. Frank or Fred. And, again, you have Alex Collier, let's see, Daniel Fry, Gabriel Green . . . Those are some of my primary teachers. Dr. Frank Stranges and Fred, and I did get to meet Alex personally some years ago. And then he's come to my conference.
There's a difference between a telepathic communication and a physical contactee that just has that real experience of that decontamination – the process of going up and the communication and some of them on mother ships. It just leads to this absolute presence that you just look at them and you . . . you know, for people who intellectually look at them from a distance and "that's all hooey", as you know from your multiple contactee experiences and you have your own experience with Luis there where a ship came in on cue like with our group in South America.
We hope to have that happen at Shasta this summer, but there's this presence. Would you agree that they just have this look in their eye and their stories don't change, and it's very powerful. I mean, I've had limited experiences and my stories don't change. But I have not had that on-going face-to-face contact.
So I just have to say that the face-to-face ones are the most bona fide for me. I would say that most of them that I know of – and I'm not talking about abductees, I just don't go with the Travis Walton and the Whitley Strieber, bless them. But I'm not in to any Grey implant abduction scenarios left, right or center. I think that process needs to be clarified as a difference between face-to-face contact.
I think they're all, almost every single one that I know, has been benevolent. I think they have their own perspectives and what their missions are with the Earth people. And they have their own approaches. And not every single one of them knows every bit of history of ever minutae on the Earth and many of those groups wh are contacting individuals don't know what the other groups are doing with the other contactees!
So we have this . . . We don't have a unified, blanket come down where every contactee says this and that and this and that. They all have a slightly different perspective on different things and are revealing different things.
But I would generally say that most of them come in peace with love in their hearts. And of these groups, I think the Venusians are pretty up there. The Pleiadians, you know, they have different historical things and what they revealed and what they don't reveal and who they contact. You know, the Venusians are very, just generally, always extremely positive. And their civilization for some of them is based on the astral plane so they're well above anybody from Planet X or the Pleiades or some of these physical civilizations. They're in a higher dimension. They're kind of beyond the physical plane already in a sense.
So it's discernment and a processing things through our hearts. But I think if we look at the benevolent contacts, Sheldan Nidle, although he repeats a lot, my sources have indicated – one of my Venusian contacts indicated – he's the real deal. And he has very positive intentions and I'm not sure about what he's saying – the intel. It seems kind of repetitive to me, but I know Sheldan personally and he's a sincere, honest guy.
Dr. Salla: Yes, he's been around for a long time, but I do like what you said about the difference between the contactees with benevolent extraterrestrials or those who've had friendly contact experiences – the difference between that experience and those with telepathic communications.
You know, one of the things I've found with the contactees that I've met is that in their presence there's this really beautiful, uplifting energy. It's just that everyone gets lifted up to new possibilities and it really reminds me of being in … ashrams or when you're in the presence of very spiritually-evolved people that it really is something very special when you're around these people and like you said, their eyes light up and it's a wonderful experience.
And I'm not surprised that these people were chosen by the extraterrestrials for those kinds of qualities, because really they're ambassadors. They're galactic ambassadors.
Rob: Yes, I can tell you they all have personal problems, struggles, and they're all not perfect and they deal with a lot of stuff. But at the end of the day, they subjugate to the mission and their spiritual connection is strong. But they have . . . They've gone through their doubts.
Fred used to say that it was very difficult to come back off the ship. So he switched pretty early on. He got to go to the planet Lyra in the Pleiades and he actually piloted the ship once over the Air Force base we stopped and he went up for a ride.
He didn't like coming down like Alex Collier. You know, the famous quote Alex is getting off the ship. He's crying. He doesn't want to come back and I love this quote from I think it was Vyasis or Moranae, excuse me Alex if I err. whoever it was, but they said, "Alex, the pain you carry is the love that you withhold."
And that's a very high statement and easily said intellectually, adored, but to actually process that in a physical body and to really do that is not so easy. I could talk about love and light and understand the process and meditate as much as I can. And then there's the human element where we all, not everyone maybe, not you, Michael, but we all – I certainly fall short and I react. People attack me on the Internet and sometimes I just go . . . I respond . . . I probably shouldn't and should just let it go.
Some people say I'm sending them, you know, porno. I can't even create my own website. Me hacking stuff is ridiculous. But, you know, I take personal offense sometimes and I should not return anger with a snide comment. But we're all human, so . . .
A lot of the contact experience is a tremendous burden and Luis's really good at it. He's always so light and loving. Dr. Frank was the same way – just always full of joy and love for God and their eyes . . . It's a powerful thing.
Dr. Salla: Right. So you've decided to hold the event with Luis at Mt. Shasta in July. And I then that's going to be followed, I think a month later, with the Secret Space Program event at Mt. Shasta at the end of August. So why did you choose Mt. Shasta for the two summer conferences?
Rob: Well, for me, actually, my son was . . . I lived there in 1995 to kind of just get out of the rat race. I was a beach boy. I never thought I would get into this mountain living so much and Mt. Shasta I thought was a short trip, but I fell in love with the mountains. I'm a beach boy and now I'm a mountain man.
There's something so powerful there. I had so many experiences with some close contacts and some energetic overshadowing. I lived in the unique location called Morningstar. And I was having a lot of, let's say, ascended master and ET-type revelations there. And it's a spiritual pilgrimage location due to the fact that there is one of the largest underground bastions of the Galactic Confederation, The Great White Brotherhood, is the Mt. Shasta and adjacent area complex.
They have never been breached. They are extremely loving and powerful and will play a very big part in the future for education of humanity.
I've lived there on and off for 20 years. I could never really support myself. My son was born there so I'd always go back and forth during the summer and run out of money and then go back to my healing work in Southern California. I just love it.
And I have great connections there. And it just kind of happened. I started small and I'm in my sixth conference, or seventh this summer with these two. I've been very careful and prudent not to overextend myself and they've been successful.
And the great thing about these conferences, as you know, Michael, the presenters are one thing, but it's the energy. You're meeting 150 people who are the black sheep, understanding the spiritual information, who have felt isolated with their inner understanding. Sometimes there are sightings and communications.
And here they get to go and everybody you see, almost everyone, is very positive. And they can share stories and reaffirm their knowledge that they've gathered, that others are assimilating the same process.
And, of course, we're in the shadow of Mt. Shasta. James Gilliland, when he was coming, I mean, we were having light shows every night come on down. If you want to go out and watch UFOs."Power up!" And do that kind of thing. You could see it.
And I just love Shasta. I think it's a great environment. It's a little pricey because people have to travel there plus the conference fees, but I think it's well worth it. Lifetime relationships are established. We have a Facebook page and people keep in touch
There's a sense that . . . I like to bring the spiritual aspect to it – the process of attaining wisdom, of meditation. And the mystical side of developing ourselves through understanding our – let's call it our – esoteric anatomy of our glandular functions and how the process of contact can take place for us individually and to reaffirm that in a group setting. That's one of the reasons I love it. Plus, it's just darn beautiful.
Dr. Salla: Right. Yes, I know. I have been there last year at the event. The vibration is really wonderful. The people are great. And it's very friendly and very open and I can't help but think that this is the kind of environment for people that are attracted there would actually be something that would lead to some kind of physical contact.
Of course, you mentioned the Inner Earth civilization and, of course, extraterrestrial, or the flying saucer craft are seen directly there…. We could imagine that there might actually be some contact, so do you think that this is one of the things that you would like to happen whether it's at this conference or one of the future conferences that there would be a kind of contact event at your Mt. Shasta conference?
Rob: Well, I can tell you that Luis is famous for programmed contacts and that kind of contact is very possible this year. The Forest Service is giving us permission and I'm aligned with them. We're not going to be going into any general public areas. We're going to a non-disclosed location on a certain day at a certain time.
The second conference is more intellectual and we don't have a contactee like Luis, who can literally bring them in, but we will stay on the property, which is very nice. So there's a possible contact.
I'd like to say that in Dr. Frank Stranges meetings, I know for a fact I met two people from Venus there. They were telepathically communicating with me. They were from Venus, but I was kind of . . . One of them I was kind of having a cat and mouse thing. It was a girl, actually. My girlfriend at the time was jealous. Like, "What the heck stop flirting with her ?" I just shook my head. You can't explain that kind of thing.
We had a dialect/telepathy and she kind of led me into certain areas of research. She was one on the cover of a famous picture of Valiant Thor. I believe they called her Jill. But she was in Dr. Frank Stranges inner circle meeting, and she just lit up the room, smiled at me. Every time I turned she just smiled like, "Good for you, Rob. You figured me out. But don't say anything and let's just have our regular conversation." And that's the way it was.
And there was another gentleman who initiated me in to the Order of Melchizedek, which is a thing and he wasn't there for the two days. He came on the last day. He wasn't there before lunch, but he was there from the after-lunch to the next break and then he was gone.
He had long blond hair to his shoulders. Extremely good looking – a guy. And when it came to put all the members put their hand on the other members and there's a prayer and I made a pledge and an invocation, and this guy put his hand on top of my head and he locked eyes with mine and I was kind of thinking, "Oh, it's this." I was kind of embarrassed. I had forgotten that I had signed up for it.
Something told me, "Take this very seriously." And when he put his hand on my head, there were electrical currents. It was a very positive experience and I thought, "I kind of want to find that guy after the thing," and they kind of blocked my remebering ability to do the Jedi mind-trick and blocked my mind and I couldn't look for him.
They're very much like us. I can promise there's probably been an ET or two at my conferences. You'll never know. It's just not important that that be revealed at this time. But they're watching these type of things – especially with Luis, Alex, James. Of the guys that come to my conference, I think those guys have a very strong connection.
Cobra as well. You know, there's a feeling that they're watching these meetings very closely looking at people's reactions to see who's presenting, how it's being presented, and if it's coming off in a grounded way at the same time with a spiritual content. So there are contacts going on at these groups. I would say they're not openly public, but who knows.
I would like . . . Maybe we're with Luis, we'll get one of those South American contacts he's famous for where the UFO goes over the hill and three people have a contact. By the time the rest of the group gets there, they're gone. But it could be very cool.
Dr. Salla: Yes. Why does information about Secret Space Programs have a catalyzing affect on people in the New Age and the UFO communities? People can't seem to get enough of that information of these classified programs, so is that a sign of a global awakening?
Rob: Yeah, I think this, again, is coming from the research perspective, people are going to have felt a lot of the ETs is secret government stuff, which it has been, but I think that there is a . . . it's more realistic for us to think about that. The revelations that they're getting in regards to hyperspace and the science, the hard science, like on my website the Secret Space Program . . . If you click on that slider banner, there's a gallery of photos.
I was contacted in 2011, by a guy who owned a company. And he gave me all these pictures of the technology. And you can see the advanced different technologies that they were using and lots that probably weren't revealed. They showed little saucers and stuff.
I think people really understand now. They're coming in through this government cover-up, the Nazi development of this technology, which goes to the mystics, the Thule Society, those women that started it with a spiritual intent and it got basically railroaded and hijacked. The contacts, all of a sudden, switched to the tall, long-nosed Greys and the hostile groups with the Hitler, you know, superior race vibe going on that really skewed the possible benevolent revelation that could have come forward at the time.
People are getting a little education and they'll come in to the more spiritual positive elements once this dirty deeds, done dirt cheap-type of stuff that's going on with the Secret Space Program, the Nazis, and that whole thing that's been, you know, joining with the Dracos, allowing humans to be abducted and implanted, you know, the energetic loosh that David Wilcock talks about sucking people's life force through fear of little children, pedophilia and murder for these Earth-based elitist . . . This stuff is so heinous, it's just, you know, it's hard to turn away, but it's something that needs to be exposed.
I think the reason this is coming out now is humanity needs to understand this seamy underbelly so that we can expose it to the light of day and like a bit of mold, in the sunshine it will just dissipate and blow away. People will stop paying attention to these negative actions of the elitist criminals and simply un hook from The Matrix and the control system will be revealed for what it is and people will no longer . . . They're going, you know what, I don't care about my job at this point. I'm just fed up. I'm a slave." And they're out and they're making their own way.
So I think part of it is for humanity to gather traction into understanding the level of cover-up. I mean, if we take Corey Goode's information, imagine the billions of dollars that have been made on pharmaceuticals. Imagine the pain and suffering that has gone into little children with cancer and all of these horrible diseases that people have had.
And the Venusians offered this to us in '57. They said, "We're going to offer you help The Confederation wants to give you free energy, communication, transportation technology that kind of benevolent interaction, but you have to put away nuclear power and end all of your wars. That's a prerequisite."
And they just said, "Sorry, we're not going to do it. We wouldn't be in power." And they said, "Yeah, give us your technology."
And they said, "No, when we give it, we land and it goes to everyone."
And they said, "Well, we're already getting it from the Dracos, the Greys and Reptilians. Screw you. Stay away. You land and we're going to hunt you down and kill you."
And some of the people in the military, who have been following this, many of them have been compartmentalized. Many of the higher Commander Bethune, Admiral Webster, . . . I forget some of the names, the main guys. They haven't been happy with the cover-up, but the military mind likes secrecy and power and there's an aspect of that that when they figured it out, it was so hard . . . Who are you going to take out, because it wasn't a political person.
The presidents and the people in the front, except for George Bush, Cheney and some of these higher . . . like the Clintons . . . are definitely in on the program and understand what's going on for their own selfish aggrandizement. They sell their souls and create wars and all the false flags that are going on, this Orlando thing, and all that.
We have to understand that some of the individuals in there have . . . you know, who do you contact and create a cadre of resistance within the military? It is a tough nut to crack.
Some of them have been in contact with these space families and the secret technology program and developing spiritual consciousness along side of technology.
So I think there's a cadre of them and they're so secret and have been working in the underground space program who have not liked what's been going on. The themes, the general tone of secrecy and murder and keep the power at all costs, because people can't handle it. I have to agree with Cobra, that's a lie.
Randy Cramer, I adore him. He is a true patriot and that's a guy I want on my side. He says that the Marines have analyzed demographic data, blah, blah, blah, and the disclosure has to come a certain way or there will be chaos in the streets.
I feel there's chaos on the planet. There's murder, death and destruction, and people will be able to process the truth. And unlike Jack Nicholson: "You can't handle the truth." People can handle the truth.
It's going to be difficult. There will be certain things that will be shocking, but we need to have this full disclosure. And, Michael, again, I told you before, I think you are the finest writer in the field of exopolitics in that you're very grounded. You lend a sympathetic ear and you maintain your integrity as a journalist.
And I think the more enlightened and aware people out there who can do that as we move forward, we just seeing a massive explosion now of this information. It's getting to go . . . It's going viral, but it's still fringy and there's a lot of people who want to get involved very quickly and come up to speed, but they don't have the wisdom and experience or discernment so sometimes the storyline is not as grounded to many people . . . It'll all happen in it's own sweet time.
Dr. Salla: Yes, it's definitely something that's mushrooming. There's a snowball effect here. I've noticed there just seems to be more and more people being drawn to this field – the Secret Space Programs. It certainly is something that people have more attention for.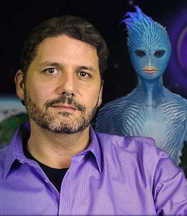 Well, Corey is going to be the featured speaker at your August Secret Space Program conference. Now, what can the public expect to hear from him and how interactive is it going to be for the audience and the speakers?
Rob: Well, the great thing is, Michael, you are coming as well. So you have, besides David Wilcock, you have the most insider contact with Corey and are dialoguing with him in regards to the history.
Now, Corey has kind of been thrust into this position. He's an empath. I think he's becoming more comfortable speaking, but he has kind of a shy side. And the great thing is you're going to be able to lay the groundwork for him and I offered for him to do a presentation. I'm not sure what he's going to present. But, we will be having at least four hours with Corey on Saturday and Sunday, which will include – and he'll be there Friday night too – direct questions from the audience.
We're going to hand out 3×5 cards, and we're going to vet them for the more interesting questions. But I'm expecting a 150 to 160 people, if all goes well.
You can write multiple questions. And we're going to vet them a little bit. They need to kind of be on point. And we're going to have some great questions and let Corey answer them. We'll probably have a microphone for follow-up questions, but it gets kind of time delay. So I think I'm going to read the questions directly to Corey on stage there.
Corey has a wonderful team around him. We're going to have it professionally video-taped and sound. And I've tried to do this several times, but I think this time we're really going to pull off a great recording for people who can't make it to actually see it. The live stream energy won't be there, but I think we're going to pull it off this time. We cannot live stream unfortunately, folks. It's deep in the forest and there's no cell phone or Internet connection there.
So I think we can look forward to wonderful conversations with Corey on stage. He did say he wants to, for those involved in the Disclosure Project . . . Some of the primary people will be meeting there for the first time. And I think we're going to have a private luncheon or two for those people who are involved in wanting to become part of the general populace to serve the awakening to the general populace – they're our brothers and sisters.
This is real. We're not fringe. We're not crazies. And this needs to be revealed to the public. At the very least we're going to get free energy and get rid of nuclear power.
Andrew Basiago says teleportation devices come in pretty quick. There's lots of toys that can come from that, but for me, it's an understanding of liberation and letting the truth come out. Let those Nazis go ahead and keep their little program and do their thing and we're going to surpass them because we're oriented in love, fellowship, unity and the common good of all.
Dr. Salla: About a month ago you did an interview with both Corey Goode and Cobra. So what did you learn from the interview? What are the highlights? What were the main lessons for those wanting to corroborate information about Secret Space Programs?
Rob: Well, one of the things I learned is that they're both extremely busy. Just coordinately that thing took me three months on time. Corey is . . . a good family man and he takes his family life seriously and it was hard to get them together, but . . . And I love Cobra. I've supported him for years. I have, you know, some differences of opinion a little bit here and there. I'm a little more . . . I'm very comfortable with the word 'God'. I don't think it's a machine. I think it's a living, loving creation and certain aspects of the spiritual lineages of Light, I think, are important.
But this was a very Secret Space Program-oriented one. When I normally give an interview, I have a conversation with Cobra or something, and a lot of people think I'm just an interviewer and that's not my personal style.
I have my own experience and I want . . . I use the interview to educate myself. So I generally have conversations and give backgrounds to questions that the audience wouldn't know if I was to say, "Hey, Bob Renaud said this and . . ."
Unless there's a background, people don't get it. So usually do that. For this interview, due to them both asking the same questions, I was very regimented and disciplined and I asked direct questions to both of them.
And what I was trying to get from that interview, was a spiritual aspect to what's going on with the good guys. Corey talks about it, but his information has been woefully – at least what I've seen so far – not sharing benevolent contact. It's like we're getting a birdseye view, but we really don't know what they're talking about.
We see these good guys doing this and that, but there's really no personal . . . like Alex Collier's very personal interactions with Morenae and Vysayus. How he's feeling and what they're thinking about us is bereft in Corey's dialogue. It's mostly very much like, "I went up there and I did this and that." He's not briefed on where he is going or anything so it is tough for him. So I was trying to get more of that from Corey.
And Cobra shared that side of his knowledge of the Confederation, and Corey and them basically supported each other in a lot of information in regards to the control Matrix and the technology that's used.
They had some differences in views in what Corey calls the artificial intelligence and Cobra calls the primary anomaly in regards to it being a technology or a universal natural source. And I had to side with Cobra on that in that I feel that it is a technology that is run by, let's call them, powerful fallen beings in direct opposition to what is considered universal law and order.
And this is something that's still not clear to us. We're beginning to see the differences here and we probably won't get clarity and all of us are going to have, "Oh, I really didn't see that one coming," as contact, first contact, moves to the forefront and open, transparent interplanetary culture exchange takes place as oppose to the piecemeal stuff when we finally do get our benevolent Elohim, Seraphim, Family and the various non-material and material beings openly communicating it will be clearer. When our interaction history with various groups and the timelines are laid bare to us as a populace through open disclosure. Even through the United Nations, albeit a readjusted United Nations, Then with a open and free mass media that's not controlled and we can actually judge for ourselves. And, of course, there'll be face-to-face contacts.
We really just need to be sure that when it's done it's done properly. I would really suspect that if disclosure, ETs, are presented to us from Obama and the Queen of England, I'm really going to . . . I would have to agree with Alex that it's a false flag introduction that may come forward.
I know they have plans for that. They've had a lot of plans that haven't come through, though, so it's very possible that the good guys may be able at some point to directly intervene when it's safe enough to reveal the truth to humanity. And we can decide on our own and be happy and not happy with some of our historical contacts and get it cleared up. What's the difference between the Sumerian's contact and the Atlantean time.
And the Biblical stories have to be put into perspective of what's happening – the men of renown, David and Goliath, the giant cyclops. All those kinds of things will be cleared up and we'll definitely probably get a book of who's who from where and how long they've been here and their histories and struggles to become a super civilization, and we'll take our place amongst the stars as brothers and sisters and equals with our space family out there.
It's an exciting time, but it's confusing. Keep your hands and arms inside the spaceship at all times.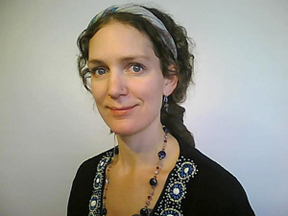 Dr. Salla: Well, one of the other presenters is going to be Laura Eisenhower, the great-granddaughter of President Eisenhower. So why is her information important for learning about Secret Space Programs? And what are we going to hear from her?
Rob: Well, I love her. I like to call her a tigress for the Light. She is enthusiastic. She's deep metaphysical and I actually spoke with one of my upstairs contacts the other day – upstairs, downstairs kind of thing – and they said she definitely brings the divine feminine and the Sophia energies and has a deep understanding of the mystical and religious and spiritual experience.
William James . . . all spiritual and mystical experiences have certain things in common they are transcendental are ineffable. You can't talk about them. They're transcendental in nature. And this is the aspect that goes beyond reason. It's kind of like a swoon. It's like a direct feeling consciousness. It's kind of like, how can you explain what happens when really good music hits your soul? It touches you. It just moves you.
I mean, you could say, "Well, the resonance of the sound vibrations effect the typhonic membrane etc." Some times you know, you've got to get into the feeling and that's where the women come in. Men are centered in reason and women consciousness is centered in feeling. The grey matter in the brain, and you have grey matter in your diaphragm, and if you, huh, huh, you watch and athlete when they pant from that kind of animalistic diaphragm, that's the center of feeling at the tip of the breastbone and that's where women are typically very much more in tune than the masculine.
Not that men aren't aware or can't be with feeling and women can't have giant intellects and be super intelligent, but until we integrate those aspects within ourselves in a positive way, the women are very in tune with feeling. Sometimes men think it's too much and don't acknowledge feeling and women think we're just thick idiots because we're not processing information from the grey matter in our diaphragm.
Laura has . . . her bona fides by her genetic grandfather and her being approached by the Secret Space Program on Mars as well . Her and I are the same way when it comes to sometimes stream of consciousness talking and all of her views on the government. She goes right to the point . . . I mean, false flags, media control, vaccinations. She's like me, just bomp, bomp, bomp, bomp. We align on almost everything.
And she is . . . got the heart space too. And women need a voice. I really am impressed and love her to death.
I've been trying to get her to come for years and I'm just so happy she can come this year. We're looking forward to some great stuff from her.
Dr. Salla: Right. Well, in my presentation, I'm going to be covering a lot of the material from William Tompkins. One of the things I've found really very supportive coming from him was how much his information dovetails with Corey Goode's. Bill actually read my book, Insider's Reveal Secret Space Programs . . . a lot of it is based on Corey's testimony. And he was really shocked at how much it matched with his own experiences in going back, right back to 1942 when he was working with the U.S. Navy… He finished working with the Navy League, [after leaving] the aerospace industry, around the year of 2000.
So it's synchronicity and corroboration there, and what Tompkins brings in is a lot of documents, a lot of credible people, that actually support his testimony, or support him as a witness. One of the things that I did was I was able to track down a couple of the Navy officers that actually worked with Bill Tompkins when he was up in Medford, Oregon, not all that far from the Mt. Shasta area.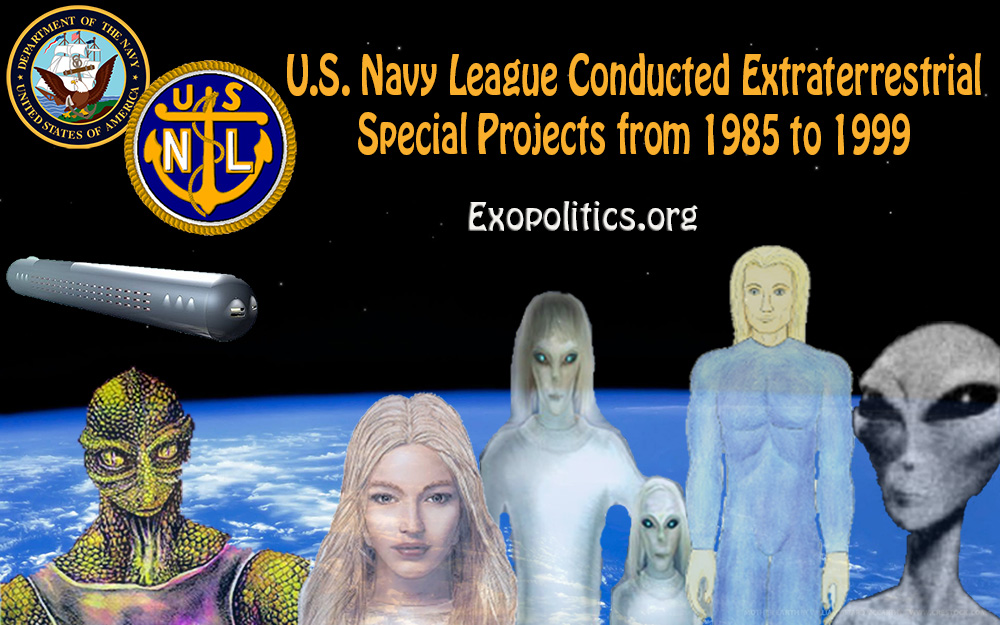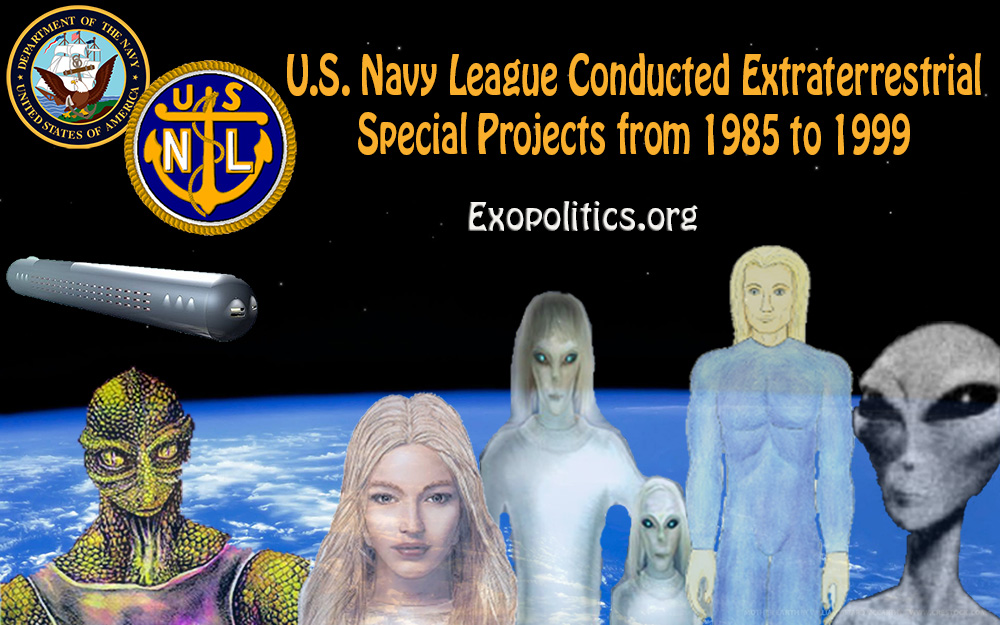 And actually there's an interesting connection there with Mt. Shasta. It's that . . . these [two] Navy officers said that Tompkins was the real deal. He was talking about extraterrestrials and that Tompkins was in charge of these special projects. Tompkins had a document basically showing that the Navy League actually was discussing these special projects. And he discussed some of them.
But one of the special projects that I thought was very interesting was that he said that a lot of the mainly retired Navy officers and the reserve Navy officers there … were pilots. And so one of the special projects was to actually track extraterrestrial visitors, or more correctly we'd say, just the flying saucers, that were entering and leaving Mt. Shasta.
That they observed these hidden entryways into Mt. Shasta. And so they had these planes up there trying to find out where the ETs were entering and leaving, and I think some of those might have been Earth civilizations. That they also actually had these off-road vehicles going up Mt. Shasta to find out, or to … find these hidden entryways.
So definitely there's this very interesting connection with Shasta. So I'll be talking about his information.
But what I find very encouraging with William Tompkins coming forward now . . . a year after Randy Cramer first came forward and then Corey Goode came forward in September of 2014. Then in December of last year, Bill Tompkins book appears, "Selected by Extraterrestrials".
It seems to me, that this is part of [an orchestrated plan]. . . I mean you couldn't plan it better, because in a way, Randy Cramer, Corey Goode, present their experience, but they have no documents. There's no kind of professional aspect of who they are as individuals in terms of education, careers, that support, directly supports, their testimony. But they put the story out.
And then a little bit later you have Bill Tompkins coming on the scene supporting what Corey has said, what Randy Cramer has said. But in Tompkins case, he actually has the background, the professional background. He has the documentation, the corroborating witness testimony.
So what I think is happening here, it's almost like there's this divine script happening, because there's a lot of professional people that say, "Ah, Corey Goode and Randy Cramer, you know, nonsense. Where's the hard evidence?"
Those same people, when you present the data with William Tompkins, they're eyes pop out … they say, "Well, really?" Well, this guy's the real deal. And he's actually supporting what Corey has said, what Randy has said.
So I think what Tompkins does is he opens it up to a much wider audience and to me it's like this is really an incredibly divinely scripted process where these Secret Space Program whistleblowers start coming out, each one supporting what the other one has said, but opening it up to a slightly new audience because of their own backgrounds.
Rob: Absolutely, and you are a primary part of that. I want to go back to the Shasta thing a little bit. Back in the '50s there was a road called Military Pass, and the government, they have an underground base there.
Andrew Basiago said that there's obviously a giant command center there. They're watching. They're impotent. They could take their tunnel boring machines, and I promise you they have, and they've gone nowhere. They get stopped. The machines will overheat. They just won't start. They've given up, I'm pretty sure, on any attempt to breach the Inner Earth civilization there, which I believe is completely benevolent.
If you've lived there for any period of time, if I have girlfriends that come close with me and they want evidence, eventually they show up and Shasta was one of the more particularly profound displays. I was with a girl and she wanted to believe and all this kind of stuff. She was kind of an atheist. She had a spiritual experience, and then she came back and was questioning me and we were over at Lake Siskiyou there and a large, golden disc went from the top of Mt. Shasta, kind of swooped down over the town, moving at a high rate of speed, and came right by us and she was like, "What was that?"
And I go, "What do you think it was?"
"Ah, ah . . ."
I said, "Maybe it was an eagle carrying a gold coin reflected from the sunlight." You know, and she finally is just like laughed and she got it. There's lots of stuff up there and if you have an open mind and an open heart, you're going to see phenomenon. And the focus is not phenomenon. The focus is, "Who's inside there? What are they doing? What is their thinking?" And if we process this information on your own over time, "How can they move so fast?" and all this stuff. Then you go into the other Secret Space Program, which is the benevolent contactees that have been on-going and paralleling the government's program.
The interesting thing about William Tompkins is also his direct interaction with what he calls the Nordics. Who they are, but, you know, I think he's protected. He's 93 years old. I was a little concerned about his age and we talked about having him come, but I might have made a mistake in not bringing him, but you can certainly share his information and maybe we can get him to come up as a personal visit, a journey.
But it certainly seems a very, very powerful aspect to have this synchronistic back up, and I agree with you 100% that this is a divinely orchestrated in a synchronistic way. And the mass media just can't stop it.
Dr. Salla: Right. Well, I'm really looking forward to the conference and presenting some of the incredible information that is coming out now. It really is picking up. There seems to be this kind of incoming of galactic energies, a heightening of awareness, the raising of vibrations, frequencies. People seem to be more open to various possibilities. So I'm very interested in presenting some of that material that I've got. I've been learning from Corey, from Bill Tompkins, and others.
So in terms of the conference logistics, how do people learn about it and how do they register?
Rob: Well, they can go to your website, and to my website, , I'm having a migration to my new site and I've been hacked, emails. Some weird stuff going on right now that is not functioning, But there's plenty of seats left. Just go there and choose. You can camp on-site or off-site, if you like.
And we'll probably have some two-day passes available towards the end near the conference date but at this point they're not available. It's a three-day event. Folks, you want to intend to stay all three days.
I'm think about having Laura Eisenhower kind of be our top speaker or ending speaker on Sunday night and lead a nice spiritual closing to all of our kind of intellectual, historical and these technological space program information. So she's going to probably be closing it out before dinner on Sunday night.
We have great food there. We have dinners and then we have two fire circles that can be opened. And people just have a blast out there, singing and talking, dancing and playing music and the forest is so beautiful and the moonlight and a lot of the fun takes place in between the speakers, at the lunches, at the lake. And in the evening time especially, I have a world-class jazz musician, Clive Stevens, coming. This brother played at the World Jazz Day. He plays with people like Stan Getz, the Marsalis brothers, Herbie Hancock. He's top-notch, world-class, and he's going to be presenting some very high-end music as well as Ryan Marchand.
So we have some fun times in the evening, some cool slide shows. It's going to be a blast. So check it out at Michael's site. You can check it out on and type in 'Shasta Summer Conference Part 2 [or click here]
It's on my website under 'Upcoming Events'. Just get your ticket. They are going much faster than any other conference I've ever had. We still have tickets, but if you're coming, you might want to make your plans. I suggest people maybe look into, if you're on a budget and want to stay in a hotel, you can get the Motel 6. It's a 40-minutes drive each day, but camping – it's a bit rustic up there. But we do have showers, toilets and food, and a very nice hall.
Thank you, so much, Michael. It's been an honor to be with you here today.
Dr. Salla: Well, thanks, Rob. Aloha, and I look forward to catching up at Mt. Shasta.
Rob: All right, folks. We'll see you up there. And God bless you all.
---
Mt Shasta Conference Registration Pages
Part 1- Ancient Wisdom Teachings – July 29-31
Part 2 – The Secret Space Program – Aug 26-28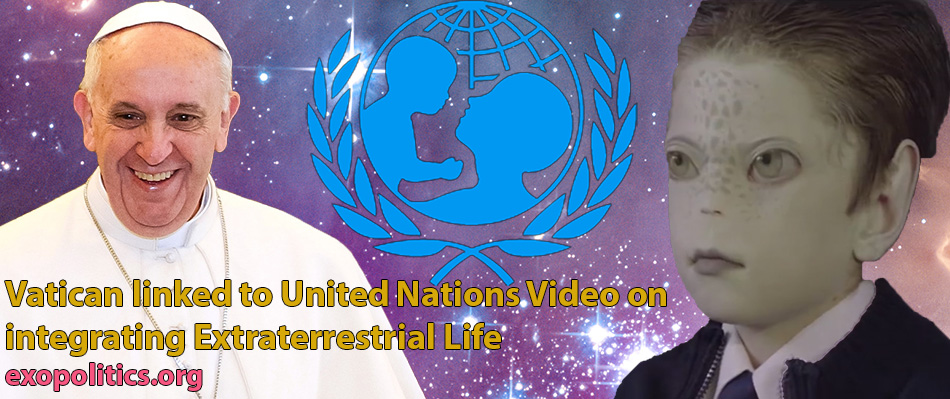 On August 10, the United Nations Children Fund (UNICEF) released a video showing an extraterrestrial child being integrated into a normal human classroom. The video shows the child initially being mocked, and then accepted after he uses advanced psychic abilities to levitate actors in a school play. The video was released in Chile, and has to date generated over seven million views. What earlier alternative media coverage of the video missed is the Vatican's involvement through an organization founded by Pope Francis, which is sponsoring the UNICEF attempt to change the way children are educated. This suggests a direct link between the Vatican and a secret United Nations effort to integrate extraterrestrial life into human society.
Upon the video's release on Facebook, UNICEF Chile announced: "Knowing someone else is a great opportunity to live valuable experiences. Say yes to integration!"
While UNICEF is depicting the video as an effort to have children accept those who are physically different to them, to reduce incidents of violence, the video's use of an alien starchild suggests a far more compelling explanation. The real purpose is to prepare humanity to openly welcome and integrate extraterrestrial life.
An agreement signed in Rome on April 21, 2015 by Pope Francis began a five year period of collaboration between the Vatican created organization "Scholas Occurrentes" and UNICEF:
Scholas and UNICEF will initially cooperate in a series of joint activities worldwide, with the special aim of bringing an end to violence and promoting the connectedness of all young people, making the most of the unique capacities of each person to favor the participation of adolescents and to broaden their access to the tools and information they need to be connected, to communicate and to collaborate.
The alien child video is explicitly aimed at "bringing an end to violence and promoting the connectedness of all young people," as described in the UNICEF agreement with the Vatican's "Scholas Occurrentes" initiative. This is evidence of a direct link between the Vatican and the UNICEF alien video. It is therefore reasonable to conclude that the Vatican is secretly part of the United Nations initiative to prepare humanity to welcome and even integrate extraterrestrial visitors.
This is not that great a surprise. Pope Francis and Vatican astronomers have previously referred to extraterrestrials as capable of being baptized, and accepted as 'brothers in Christ'. In May, 2014, the Pope said he would baptize Martians if they asked.  Months later, in September, Vatican astronomer Guy Consolmagno (a Jesuit like Pope Francis), gave an address at a symposium sponsored by NASA and the Library of Congress, where he discussed baptism of extraterrestrial life.
Shortly after, on Oct 27, 2014, Pope Francis released a statement where he referred to "beings of the universe" (extraterrestrials) as a major part of God's evolutionary plan:
He created beings and allowed them to develop according to the internal laws that he gave to each one, so that they were able to develop and to arrive and their fullness of being. He gave autonomy to the beings of the universe at the same time at which he assured them of his continuous presence, giving being to every reality. And so creation continued for centuries and centuries, millennia and millennia, until it became which we know today, precisely because God is not a demiurge or a magician, but the creator who gives being to all things.
If it was further disclosed that extraterrestrials have historically played an important role in humanity's evolution, then a strong theological justification has been established for integrating them into human society.
Finally, what is important to keep in mind is Pope Francis' upcoming visit to the United Nations headquarters in New York on September 25 to address the General Assembly.  The August 10 release of the alien child video raises the possibility that the Pope will raise the extraterrestrial issue during his United Nations speech.
Prior to the Pope's speech, he will meet with President Obama on September 23, and address a joint session of the United States Congress the next day. All these events coincide with a prediction concerning cosmic energies peaking on September 23, which is also the vernal equinox, and leading to major global changes.
It is very possible that a major Papal speech concerning extraterrestrial life is being coordinated at the highest levels between leaders at the United Nations and the United States. Regardless of what the Pope chooses to disclose during his upcoming U.S. tour, it is very significant that he is linked to a secret United Nations effort to educate humanity on the importance of welcoming and integrating extraterrestrial life into human society.
© Michael E. Salla, Ph.D. Copyright Notice
Further Reading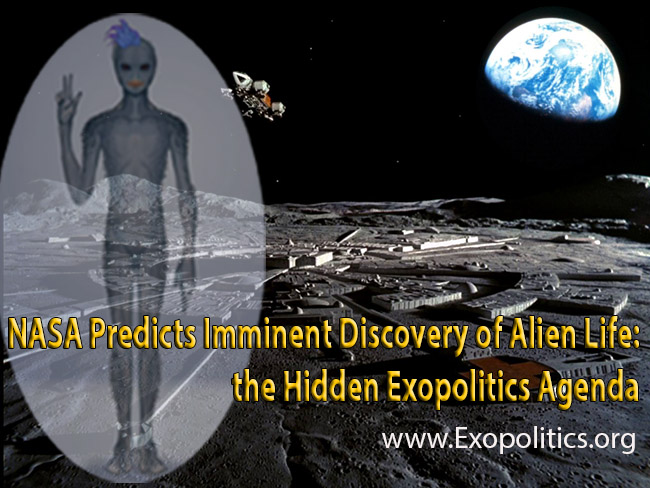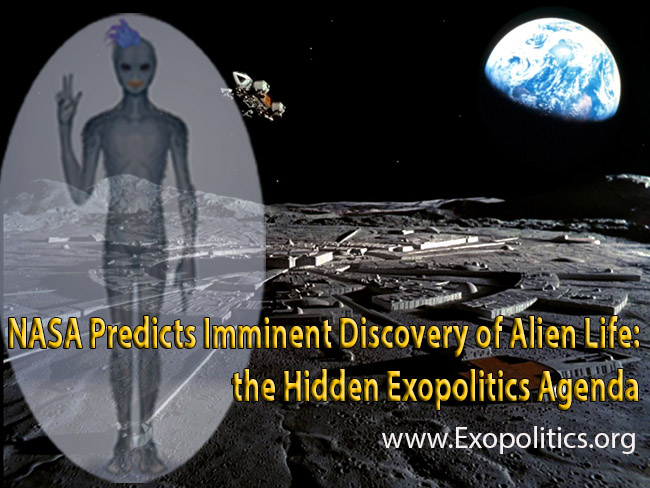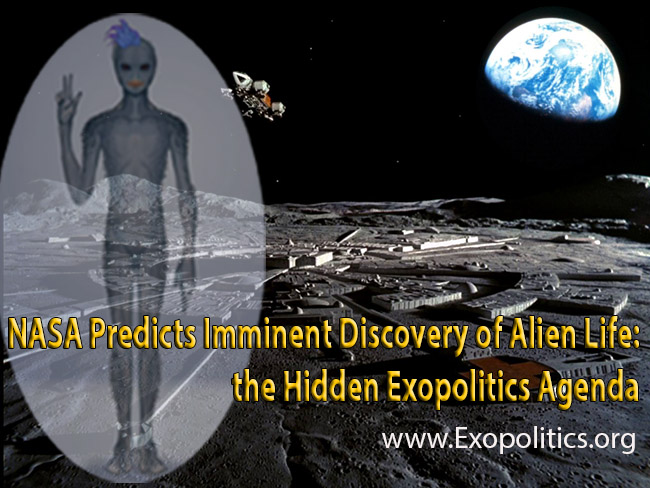 On Tuesday, Dr. John Grunsfeld, head of NASA's Science Mission Directorate told the House Science, Technology and Space Committee that extraterrestrial life is on the verge of being discovered. For many, Grunsfeld's bold prediction was basically a pitch to the House Committee to increase spending levels for NASA's space exploration missions, where recent successes by NASA in discovering water on other planets and moons in our solar system justifies more funding. Was his discovery prediction merely a pitch for more funding based on recent scientific discoveries, or is there a deeper 'exopolitics' agenda at play concerning the imminent disclosure of extraterrestrial life?
Grunsfeld told the House Committee:
Are we alone? Many, many people on planet Earth want to know…. We are on the cusp of being able to answer that question.
The Huffington Post gave a summary of the recent developments concerning the discovery of water in the solar system:
There's evidence of an interior ocean on Pluto. One of Jupiter's moons has a global ocean beneath its crust that could contain more than twice as much water as Earth. There are at least half a dozen of these ocean worlds in our solar system alone — and where there's water, there may be answers about the potential for life across the universe.
In addition, there was the recent discovery of a rocky exoplanet only 60% larger than earth that rotates around a sun similar to our own, in a comparable orbit of 385 days. Scientists said that the likelihood that Kepler has surface water, and therefore the right conditions for life to evolve is very good.
NASA's recent scientific discoveries and bold predictions by Grunsfeld and other NASA officials lead to the conclusion that the public is being prepared for the imminent discovery of extraterrestrial life. Is this merely a result of genuine scientific advances in NASA's ability to better detect the conditions for life in our and other solar system? Or is Grunsfeld's prediction part of a deeper 'exopolitics' agenda driven by developments behind the scenes?
Beginning in early March 2015, there was an alleged meeting on the moon involving up to 70 private individuals along with about 120 officials representing different secret space programs and national governments who heard plans about disclosing the existence of extraterrestrial life. The meeting was addressed by an 8ft tall extraterrestrial called Raw-Teir-Eir who belongs to an alien race called the "Blue Avians" that is part of an alliance called the Sphere Being Alliance. The Sphere Being Alliance is allegedly intent on helping bring about full disclosure of extraterrestrial life.
Two of the individuals that attended that secret moon meeting have revealed themselves to varying extents. Corey Goode, who initially used the pseudonym GoodETxSG when his testimony first emerged in October 2014, publicly revealed himself in early April. The second individual, a military officer who uses the pseudonym Lt Col Gonzales, more recently allowed summaries of two secret space program meetings he attended in June to be released. The summaries were Goode's notes on the oral briefings Gonzales had given to Goode who did not attend the two meetings. Goode gave video testimony of the secret moon meeting held in March that both he and Gonzales attended which is available for free online at Gaia TV.
Goode's and Gonzales' testimonies suggest that public officials at NASA, the European Space Agency and other national space programs have been advised that plans are advancing quickly behind the scenes to disclose to the general public the truth about extraterrestrial life. In order to better prepare the world for the psychological shock of discovering that extraterrestrial life is real and that government institutions have been withholding this for decades, officials such as Grunsfeld are very active in playing up the imminent nature of a discovery of extraterrestrial life. Presentations such as Grunsfeld's at the House Science Committee are a good opportunity to generate media interest in the implications of such a discovery while making it appear as though the only hidden agenda is a pitch for more NASA funding.
If Goode and Gonzales are correct, then there is a deeper exopolitics agenda behind Grunsfeld's announcement. This agenda suggests that any NASA announcement about the discovery of extraterrestrial life is preparation for further disclosures about when alien life was first discovered, when it first made contact with humanity, and why this vital information was kept secret from the public for decades.
© Michael E. Salla, Ph.D. Copyright Notice
Further Reading
[Note: The first two episodes of Cosmic Disclosure are available for free on the Gaia TV website. The first episode is also on Youtube. To watch the whole season of Cosmic Disclosure, you need to subscribe to Gaiam TV. If you subscribe using this link, then a portion of your monthly subscription will go towards supporting Corey Goode as he continues his disclosures. His website is here.]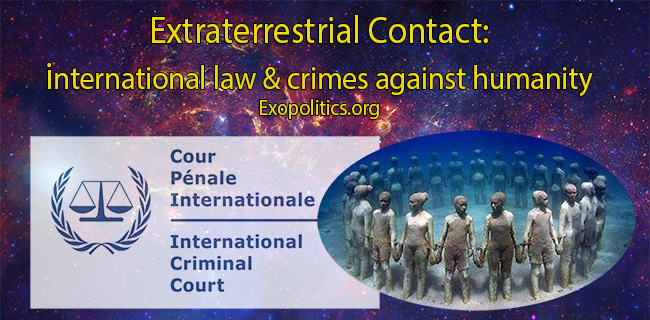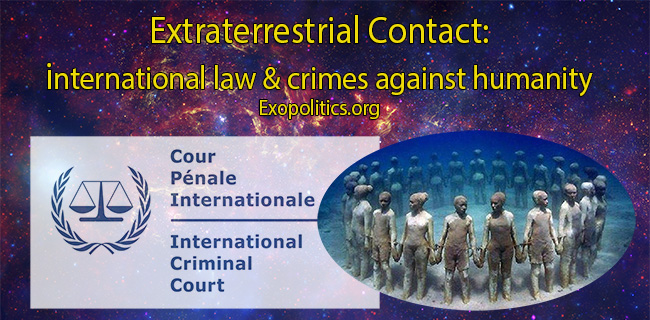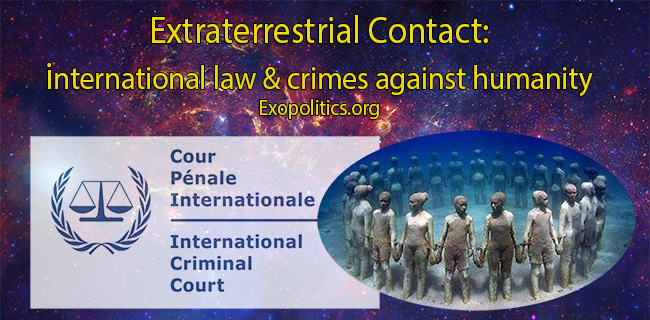 On June 15, a legal scholar released a provocative article in Space Review analyzing international legal norms and rights that would apply to visiting extraterrestrial life. The Space Review article comes less than a month after a bill (The Space Act) was passed by the U.S. House of Representatives dealing with U.S. and international law as it applies to commercial activities in space.  "Legal implications of an encounter with extraterrestrial intelligence" is a very timely article due to international efforts to update commercial space laws, especially as it is becoming more likely than ever that eventually extraterrestrial life or artifacts will be encountered by national space programs – if they haven't been already!
The Space Review article helps identify key issues about how to regard commercial activities in space that result from agreements with extraterrestrial life. In the case that some of these agreements violate international legal norms, then would this make such agreements valid or invalid? This is especially important since there have been testimonies by whistleblowers claiming that agreements have already been reached with alien visitors in secret space programs that allegedly involve crimes against humanity.
The author of "Legal implications of an encounter with extraterrestrial intelligence," Babak Hassanabadi says that one of the first legal issues to resolve is whether extraterrestrials have the same "human rights" as the rest of us. He writes:
In a world first, a court in Argentina issued a historic and unprecedented ruling that favors the rights of an orangutan held in captivity. Sandra the orangutan was granted legal action so she may be transferred to a habitat in keeping with her development…. These developments with regard to assigning human-like rights for terrestrial nonhuman animals leaves no doubt for inferring that extraterrestrial intelligent life forms, at least in terrestrial legal systems' point of view, will enjoy rights equal to their human counterparts.
Hassanabadi's point is a fair one. If humanity is prepared to recognize an orangutan as having human rights, then we would do the same for extraterrestrials, even if they looked like Chewbacca, the Wookie from Star Wars.
Hassanabadi discusses what kind of laws would apply to alien visitors:
Although it seems very unlikely that technologically advanced aliens would recognize the political boundaries of our nation-states, if a spacecraft with aliens onboard landed anywhere on Earth, and they do not carry any political mission to make contact with humans, legally speaking they would be subject to the territorial jurisdiction in which they have entered unless otherwise collectively agreed upon by the international legal community.
If extraterrestrials land in New York City for example, then the laws of the Empire State and U.S. Federal laws would apply. In 1969, NASA passed a federal regulation dealing with 'Extra-terrestrial Exposure'. The "Extraterrestrial Exposure Law" offers a legal precedent for the detention and indefinite imprisonment of any individual who comes into contact with extraterrestrials. Presumably extraterrestrials themselves could also be detained and quarantined under this little known NASA regulation that while officially withdrawn, created a legal precedent for its future use. May the Force be with any law enforcement officer trying to quarantine a Wookie.
Hassanbadi recommends another approach to local or national laws being applied to extraterrestrials:
The best approach would be to assign the aliens the same legal rights that foreign diplomats enjoy while they are on mission in foreign countries. That is, if extraterrestrials come to Earth in small or large numbers and reside temporarily or permanently, their laws and traditions among themselves should remain out of human legal intervention and judgment.
Basically, we would treat extraterrestrial visitors like the New York City authorities treat foreign diplomats. They have immunity from prosecution if they misbehave, but can be expelled for major crimes. Mayor Bill de Blasio stands an impressive 6' 5" (196 cm) so an alien Wookie might do as he's told if he was asked to leave.
Who would conduct negotiations with extraterrestrials? After examining a number of international protocols and treaties, Hassanabadi concludes the logical choice is the United Nations and its Secretary General:
To be certain, any negotiation with extraterrestrial intelligent life forms will be the most urgent global challenge of human history and no institution other than the United Nations (including its specialized organs) is more legitimate and accepted by consensus to take the lead in representing the human civilization…. we can conclude that from the point of view of international law that the UN Secretary General is the best candidate to sit at the negotiation table with extraterrestrial intelligent life forms if we meet them here on our planet.
Fortunately, the United Nations Headquarters is in New York City, so Bill de Blasio would be on hand if a Wookie tried to intimidate Ban Ki-moon who stands a mere 5' 8" (175 cm).
Hassanabadi raises a critical observation about any agreements reached with alien visitors:
[I]f aliens travel to Earth to conclude any kind of pact, treaty, or agreement on behalf of their civilization with human civilization in general or—very unlikely but not impossible—with single nation-states on Earth, then existing international law shall prevail. In other words, the provisions of Vienna Convention about the law of treaties along with the principles of the charter of United Nations ought to be observed by human signatories of such interplanetary legal document. Here again, the diplomatic rights of the alien negotiating team should be upheld by their human political counterparts.
For most of the general public, such a point seems obvious and is no great cause for concern given the widespread view that we have yet to make contact with extraterrestrial life. Future agreements would presumably be done under the close scrutiny of a world public and media transfixed by the possibilities of humanity joining galactic society.
According to many whistleblowers, however, secret agreements have already been reached with extraterrestrial visitors. Surely such secret agreements would be null and void if they weren't announced or ratified by national legislatures one might protest.  Not so according to Hassanabadi's legal analysis. Even agreements signed in secret between duly appointed national representatives without completion of the full ratification process – these are called 'Executive Agreements' – are valid under international law due to the "Vienna Convention about the law of treaties."
A possibility that Hassanabadi didn't examine is what happens if these secret agreements with aliens violate international law? What if there are future, or even past, agreements where humans are secretly taken away in an off-world slave trade? After all, during the 18th and 19th centuries, there were many agreements between colonial powers and local African elites that were accepted as valid under international commercial law at the time that made the slave trade possible. Could something analogous happen or be happening in space where secret commercial space laws make it possible for a form of galactic human slave trade to happen?
Dan Sherman worked for the US Air Force and the National Security Agency as an electronic communications expert for 12 years. He says he discovered agreements had been reached with aliens who were abducting people and taking them into space and reporting back to the NSA. Niara Terela Isley is a former US Air Force radar tracking operator who reveals that she was taken between eight and ten times to a moon base by a secret space program operating from the vicinity of Area 51 where she was briefly assigned. She claims the moon base was guarded by Reptilian beings that used human workers in slave labor conditions. Corey Goode claims to have served in a secret space program for 20 years. He says he witnessed and was briefed about humans being forced to work as slave labor in secret corporate bases on Mars, and even being sold off to aliens in other solar systems in a galactic slave trade.
Slavery is recognized as a "crime against humanity" and identified as such in a number of international treaties such as the Rome Statute that led to the creation of the International Criminal Court (ICC) in 2002. Here's what the ICC has to say about slavery as a crime against humanity:
"Crimes against humanity" include any of the following acts committed as part of a widespread or systematic attack directed against any civilian population, with knowledge of the attack … enslavement; deportation or forcible transfer of population; … sexual slavery; enforced disappearance of persons… other inhumane acts of a similar character intentionally causing great suffering or serious bodily or mental injury.
If secret agreements have been reached with extraterrestrial visitors that involve slavery, then these agreements clearly violate international law, and are not protected under the "Vienna Convention about the law of treaties." Consequently, signatories and those carrying out such agreements would be committing crimes against humanity, and be subject to prosecution under the International Criminal Court.
The idea of extraterrestrials reaching secret agreements with national representatives that violate international law and commit crimes against humanity may not be an abstract possibility to be debated by Hassanabadi and legal scholars. It is, according to Goode, Isley and others whistleblowers that served in or learned about classified space programs, a reality that has been happening behind the scenes for several decades now. Allegedly, there's a flourishing slave trade and humanity will have to deal with the awful truth once the cover-up of extraterrestrial life is disclosed. If a Wookie has been involved in such an illegal human slave trade program, then all bets are off Mayor de Blasio – off to the International Criminal Court he goes!
[Update – 6/20/15 : I posted a comment to Babak Hassanabadi's Space Review article notifying him about the above article and received the following reply:  "Dear Dr.Salla,
Thank you very much for your comment and also I appreciate your very meticulous article "Extraterrestrial contact: international law & crimes against humanity" http://exopolitics.org/extraterrestrial-contact-i… . I totally agree with you that legal doctrines ought to be supplemented by evidential facts otherwise they will remain abstract and useless. But abstract theories might become very helpful if they shed light on how to deal with consequences of the situations all of which now may seem unlikely but if happen may cause tremendous chaos and uncertainty. As you truly pointed out in your thought article, in case any secret deal with aliens is made by governments that contradicts he generally accepted principles of international law, such agreement is doomed to be null and void . In such a case, International Criminal Court will have the jurisdiction to trial the persons in charge of making such a treaty or agreement due to committing crimes against humanity or other major offenses the court has jurisdiction over to adjudicate.
Once again thank you indeed." Source]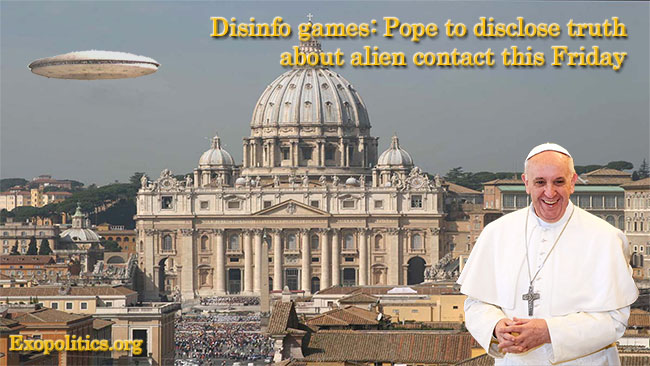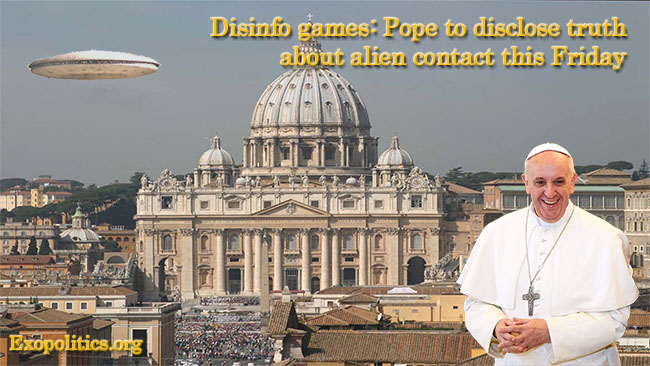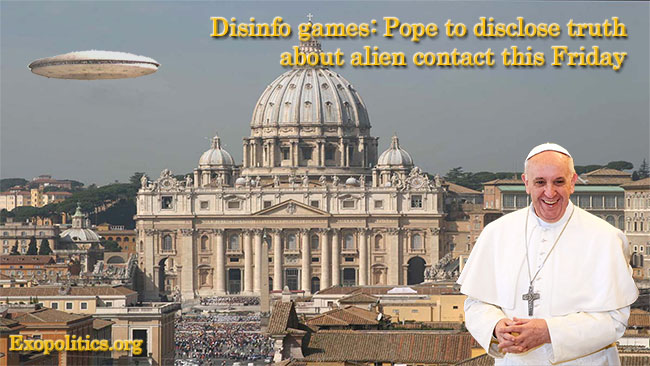 The headline says it all, "Pope To Reveal Truth About Alien Contact THIS WEEK!" Monday's story by Yournewswire was quickly picked up by other alternative media such as Neonnettle, Ghostdiaries and other sources. The stories cited a lecture given on Sunday by Danny Sheehan, a former General Counsel for the Jesuit Order, predicting Pope Francis will on Friday, June 5, denounce the global financial system as a prelude to "full alien disclosure." Problem with the report is that it is only half right, according to Sheehan.
Sheehan is an authority on the Jesuit Order, which he served as General Counsel for ten years beginning in 1975 at its National Office of Social Ministry in Washington, D.C. In 1977, he reported that he saw classified evidence of extraterrestrial life being held at the Library of Congress while serving as an expert to a U.S. Library of Congress Congressional Research Office Project on extraterrestrial intelligence initiated by President Jimmy Carter.
Sheehan gave several lectures and panel discussions at the Contact in the Desert conference. His lecture on Sunday was titled: "The discovery of more & more "earth-like" planets: why this may well be "the back door" through which the scientific community will "allow in" the existence of "other intelligent life in the universe."
In it he focused on statements by several Vatican astronomers beginning in 2009 concerning the inevitability of discovering extraterrestrial life through advance astronomical observations of exoplanets. He emphasized that the Vatican astronomers have ever since been pointing out the theological and societal consequences of such a discovery in order to prepare Catholics for the inevitable.
Here is what Yournewswire reported about Sheehan's Sunday talk:
At a conference today, Sheehan reveals that the Pope will be denouncing the capitalist system in order to prepare for full alien disclosure. In his announcement, he is predicted to expose the truth about the existence of other intelligent life-forms, some of which have been in contact with earthlings for many years. The Pope, it is said, is keen for the revelation to be made in a way that will avoid mass chaos: how he'll do that is, for now, anyone's guess.
From his prominent support for Dr Stephen Greer's Disclosure Project, it is clear that Sheehan believes that a cover-up of extraterrestrial life has been underway for decades. The title of his Sunday lecture also reveals his belief that recent statements by Vatican astronomers suggest that the Pope Francis is also committed to the idea that it is inevitable that extraterrestrial life will be discovered through astronomical observations of exoplanets. Such a scientific discovery, for Sheehan, may well be a back door to disclosure of the decades-long extraterrestrial cover up.
I contacted Sheehan on Tuesday morning for confirmation of his remarks. He explained that the Yournewswire report was mixing up different talks and topics. Indeed, Sheehan was making a prediction for June 5. It was that Pope Francis would release an encyclical about "global climate change" and how "transnational corporate capitalism" is a major factor. The Pope's predicted encyclical will be critiquing global capitalism. Sheehan also confirmed that he had discussed Vatican astronomers who had raised the societal and theological implications of extraterrestrial life.
Sheehan pointed, however, that he was not predicting the Pope making any kind of statement about the discovery or disclosure of extraterrestrial life on Friday. Yournewswire had got it wrong. Was it just a mistake by an overzealous reporter or part of a disinformation campaign against future disclosures concerning UFOs or extraterrestrial life?
Among the leaked National Security Agency (NSA) documents leaked by Edward Snowden, the first to explicitly involve the UFO issue was released on Feb 24, 2014. The 50 page document is a powerpoint presentation titled "The Art of Deception: Training for a New Generation of Online Covert Operations," and was authored by the British equivalent of the NSA, the Government Communications Headquarters (GCHQ). The leaked document details how the NSA is working with its "Five Eyes" partners in Britain, Canada, Australia and New Zealand to train its operatives in online covert operations. An article by Glenn Greenwald exposes how the NSA and its Five Eyes intelligence partners encourage a range of psychological warfare tools to discredit any targets discussing sensitive national security information. In the "Art of Deception" document three of the 50 slides show images of UFOs – one of which dates from 1950. The leaked document reveals a clear connection between online covert operations by the GCHQ and its intelligence partners on the UFO issue. It is smoking gun evidence that the international intelligence community is training its covert operatives to deceive the public on a range of sensitive national security issues including UFOs.
It's possible that Sheehan was simply misquoted by a reporter that mixed up his statements. On the other hand, the story may be part of a disinformation campaign designed to achieve the very opposite of extraterrestrial/UFO disclosure. On June 5, or thereabouts, it's very possible that Pope Francis will issue an encyclical about global warming and transnational corporate capitalism. Don't hold your breath though for the Pope to also declare extraterrestrials exist or that governments have been covering this up. Not yet anyway.
[Update 6/5/15 – The National Catholic Report says that the Pope's Encyclical on the Global Environment will be released on June 16. An update by the Vatican News Service, says the Encyclical will be now released on Thursday, June 18]
 © Michael E. Salla, Ph.D. Copyright Notice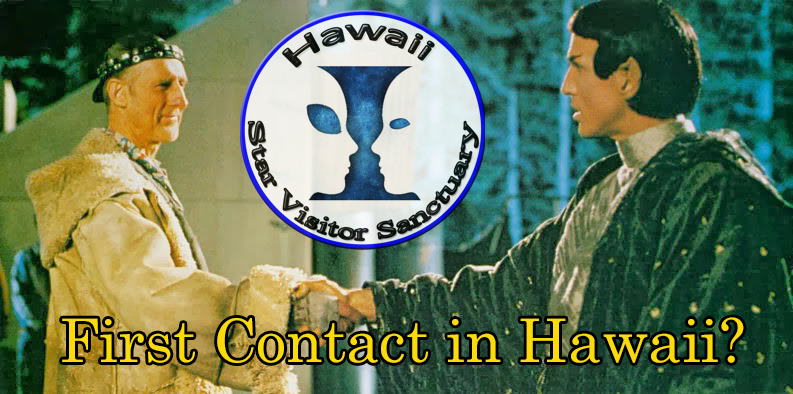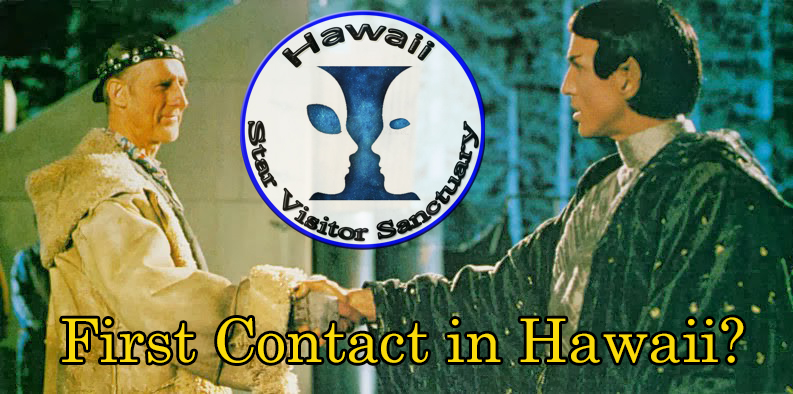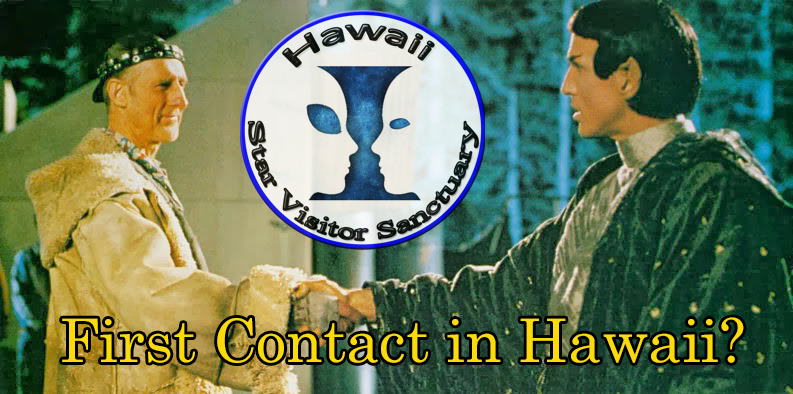 On October 31, an alleged communication was released from an extraterrestrial group calling itself the Intergalactic Board of Council regarding the Puu Oo lava flow in the Puna region of the Big Island of Hawaii and its connection with First Contact. Major national news outlets have covered the lava flow which is poised to cut through the town of Pahoa, and flow soon after over Route 130, the major roadway connecting lower Puna to the rest of the Big Island. If the lava flow continues on to the ocean, which is a distinct possibility, the only access to the lower Puna region will eventually be through Chain of Craters road which is currently being rebuilt in case Puna is cut off. Chain of Craters road runs through the Volcano National Park which puts it under U.S. Federal jurisdiction in terms of who will have access into and out of lower Puna. This is a significant fact when it comes to the possibility that lower Puna will be a location where extraterrestrial First Contact will allegedly occur, making possible the creation of a model society for the rest of Hawaii, and the planet.
First it will be useful to explain a little about the Intergalactic Board of Council which has previously issued what it calls "communiques" through Gesanna, an individual chosen by the Council as their "oracle." The October 31 communication is the 20th in series that began in early 2013, and is available for free on the website, Contact2Ascension.com. The messages have been psychically received by Gesanna, either through automatic writing or telepathic means. In a previous article I have commented on the importance and relevance of Gesanna's communications which are worth considering, especially given what is happening with the Puu Oo lava flow and the changes it is bringing to the lower Puna region.
The October 31 Communique begins with Gesanna receiving information regarding the flow and how it will impact on her own home which is in the projected lava path. The communique claims that while a secret government cabal has been trying to influence the lava flow through technological means, the flow is essentially being directed by natural Earth changes, which for native Hawaiians is represented by Pele, goddess of volcanoes. The end result has been foreseen by the Intergalactic Board of Council as lower Puna being eventually cut off, and becoming an island within an island. This is where things become interesting since the Council claims that it will play a role in First Contact happening, and lower Puna becoming a model society for the rest of the planet to emulate as it sees fit.
It is worth pointing out that by "First Contact," what is meant is that contact with extraterrestrial visitors occurs for a whole community, that is then able to transmit this information through modern communication technologies to the rest of the planet. While contact with extraterrestrials has been occurring since the Second World War era, this has always happened with select individuals that have been deliberately discredited, and/or secret government organizations that have kept such information highly classified. The planet's population has been kept largely ignorant of these previous extraterrestrial contact events which are described in the book, Galactic Diplomacy: Getting to Yes with ET. Consequently, events predicted to occur in lower Puna represent a First Contact event that potentially impacts the whole planet.
The October 31 Communique also mentions other significant recent developments such as the creation of a Hawaii Star Visitor Sanctuary in the lower Puna area called Kalapana. The Intergalactic Board of Council says that the Sanctuary will be the primary location for First Contact to occur. What makes the Council's message especially significant here is that the dedication and opening ceremony for the Hawaii Star Visitor Sanctuary occurred on June 27, 2014. That very evening, some of the more than 200 people who attended the ceremony saw major flashes of light at the Puu Oo crater, which is a major vent of Kilauea Volcano. Those flashes of light were the start of the new lava flow currently affecting Puna which was named by the U.S. Geological Survey, the June 27 lava flow.  This is a remarkable fact. It is more than coincidental that a major lava flow affecting the entire Puna region occurred the same day that a Sanctuary aiming to facilitate First Contact was dedicated and opened.
Significantly, the only access road into the lower Puna region, if and when it is cut off, Chain of Craters road, will be controlled by U.S. Federal Government authorities through the National Parks Service. This prediction really impressed me when reading the latest Intergalactic Board of Council communication. The National Park Service had indeed already announced that it will limit access to Chain of Crater's road, once it is open, to lower Puna residents only. If First Contact was to occur in Kalapana, lower Puna, then it would be predictable that elements of the U.S. Government would want a means of exerting influence over what they would probably regard as an "experiment."
If the Intergalactic Board of Council is correct in its predictions that lower Puna is destined to be cut off, and First Contact will occur there, then that will certainly create the conditions for a model society to be created. Such a society could indeed transform the rest of the Hawaiian Islands, and eventually the planet. Many of the predicted events in this latest Council communication are yet to happen, but it is worth keeping these in minds as the June 27 lava flow slowly winds its way to whatever its final destination. If the lava flow does indeed cut off lower Puna, and it becomes an island within an island, with remote access, then it would be feasible for extraterrestrials to make open contact for the first time with an entire community. First Contact would not only transform the people and area of lower Puna, but the rest of the planet.
 © Michael E. Salla, Ph.D. Copyright Notice
AUTHOR UPDATE: 11/1/14. After posting the above article, I was alerted to the following video which elaborates on similar ideas and has more graphics of what is described in the article. It is independent confirmation that the First Contact scenario described in the article has already begun manifesting in the collective consciousness of humanity.

Further Reading