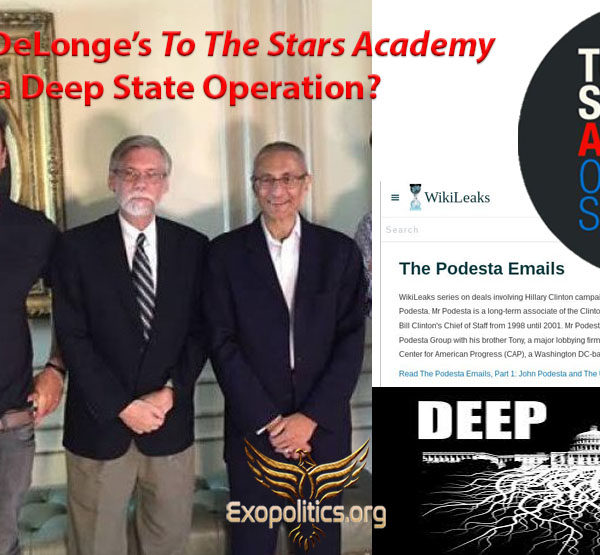 Former Blink 182 rockstar, Tom DeLonge, is having great difficulty in convincing many UFO researchers that his To the Stars Academy is not a Deep State operation. Many believe that DeLonge has been coopted by savvy Deep State operatives who gave him access to the rarefied world of highly classified Special Access Programs in order to manipulate him.
Despite the success of the To The Stars Academy in getting mainstream media attention to study UFO files released by the U.S. military intelligence community, a number of UFO researchers have become very vocal in their criticism of DeLonge, basically claiming that he is in over his head and is being played by the Deep State.
The concern has become so great that Peter Levenda, one of DeLonge's co-authors in his book series, Sekret Machines, attended the Contact in the Desert Conference in June to dispel such concerns. I recently was able to view the video of his presentation given on June 3, 2018 which was aptly titled: "Conspiracy Theories & UFOlogy: Tom Delonge & the Deep State Scenario".
In the abstract he wrote:
This will be a discussion of the current theories in Ufological circles that Tom DeLonge and the To The Stars Academy are agents of a "deep state" that wishes to manipulate Ufology, or expectations concerning UFOs, for the benefit of a secret cabal of government insiders. .
In his nearly two hour presentation, Levenda offered a strident defense of DeLonge, the To the Stars Academy, and his own involvement in the book series. However, Levenda's defense was so unconvincing that he inadvertently raised doubts with viewers, such as myself, over whether DeLonge may indeed be in over his head and has been coopted into a Deep State operation.
Levenda began by describing his own background and research that has made him a successful book author, who has travelled widely and interviewed many infamous individuals. His first book, Unholy Alliance: A History of Nazi Involvement with the Occult (1995) has become a classic and was among the first that examined the cult beliefs that dominated Nazi Germany's ruling elite.
I read the book and have it on my bookshelf as a reliable source on Nazi occult beliefs. Levenda's scholarship won him many fans, including myself.
What did raise my eyebrows during his Contact in the Desert presentation was Levenda's account of how in 1968, as a 17 year old, he was involved in establishing a cult church in New York city where he and his buddy were self-appointed bishops.
Levenda described how he and his buddy gate-crashed the Robert Kennedy funeral impersonating high level church dignitaries who were transported in a limousine. Was this all simply an elaborate lark by two precocious 17 year olds as Levenda contends, or was something more sinister at play?
What we do know for certain is that Levenda and his buddy became targets for recruitment by rival strange churches, which were fronts for the CIA and other intelligence agencies as Levenda has publicly acknowledged. He says that he declined such offers, and his subsequent worldwide travel and research, was prompted by intellectual curiosity into the bizarre and unusual.
Perhaps, but the legitimate question can be raised about whether his subsequent writing career was established as a suitable cover for recruitment as a CIA agent and/or operative. After all, as a precocious 17 year old, he had displayed a clear talent for deception and establishing fake identities. This surely would have made him an ideal recruit for the shadowy world of CIA covert operations.
It is what Levenda had to say about critics of the To The Stars Academy that really raised my suspicions during his presentation. He called out Dr. Steven Greer as one of the more prominent critics, and set out to contrast Greer and DeLonge's approaches to gathering UFO evidence.
Whereas Greer was depicted as touting up to 1000 unnamed whistleblowers/insiders spilling the beans on the UFO/extraterrestrial cover up, DeLonge was credited with getting former high level government and corporate officials to come forward and risk their reputations by joining his To The Stars Academy.
The audience was told that Greer was touting speculation by unknown sources, whereas DeLonge was promoting scientific research by having hard facts and evidence discussed by experts who had verifiable credentials in the military industrial complex.
There was a major flaw in Levenda's critique of Greer. It is simply not true to say that Greer has touted unknown whistleblowers as sources on the UFO coverup. In his May 2001, Disclosure Project Press Conference, he got 21 former military, government and corporate figures to go public. In the subsequent book, Disclosure: Military and Government Witnesses Reveal the Greatest Secrets in Modern History, there were over 60 individuals who by a vast majority went on the record in terms of their identities and credentials.
While it is true that the bulk of Greer's hundreds of Disclosure Project witnesses (currently estimated up to a 1000 according to Levenda) have not been named, a significant number have been publicly identified and their testimonies are available for research and analysis. Distorting the record of a prominent critic certainly did not help Levenda's main goal of rebutting Greer's criticism of DeLonge as out of his depth when it came to dealing with the Deep State.
Levenda went to great effort to stress that DeLonge had been researching the UFO field for decades, and was sufficiently familiar with the issues and main figures in the field to make good judgement calls on who's authentic or not.
Essentially, Levenda was saying we can trust DeLonge and not see him as an inexperienced dupe, who has been taken in by the Deep State as Greer and other critics were contending.
My own knowledge in this regard is limited to an incident where Tom DeLonge got to hear the views of William Tompkins and Dr. Bob Wood regarding a secret space program, Solar Warden, established by the U.S. Navy with the aid of corporations such as Douglas Aircraft/McDonnell Douglas. Both Tompkins and Dr Wood have decades of experience with Douglas Aircraft and the aerospace industry.
DeLonge expressed his disbelief that such a thing could have happened. I know that DeLonge is not alone in disbelieving that the U.S. Navy could have secretly developed kilometers long space carriers out of its classified facilities as Tompkins contends. There is testimonial evidence that U.S. Air Force officials, have investigated Tompkins and Corey Goode's claims in this regard as well, as I have written about here.
My book, the US Navy's Secret Space Program and Nordic Extraterrestrial Alliance, lays out all the evidence that Solar Warden was real, and that it continues to operate in Deep Space. Perhaps DeLonge is merely reflecting the worldview of his insider sources, largely drawn from the US Air Force, who disbelieve that they would have been out of the loop on such an advanced technology program.
What the above incident does show, however, is that DeLonge has an inability to reconcile information that is contrary to what he is being told by his insiders. That's a red flag and doesn't help build confidence that he is not being duped by the military industrial community.

It is what Levenda had to say about the John Podesta – DeLonge link that finally shifted me from being an agnostic on the "DeLonge is an agent of the Deep State" perspective. Levenda described the Pizzagate controversy raised by Wikileaks release of thousands of Podesta emails by dismissing it as yet another example of the fear and paranoia that is so prevalent in the UFO community.
Levenda assured the audience that there's nothing to Pizzagate and that Podesta isn't the pedophile child sacrificing deviant that many now believe due to the Wikileaks release. In the past, I've written admiringly of Podesta, and also of Hillary Clinton, in their respective roles in promoting UFO disclosure dating back from the 1990's during the Clinton Administration, right up to the 2016 Presidential campaign.
Like many in the UFO/exopolitics communities I saw them as heroes fighting the good disclosure fight, and supported them above other politicians/public figures who remained silent on the UFO issue.
All that changed with the October-November 2016 Wikileaks releases of the Podesta emails that showed coded language using pizza related words being used by Podesta, Clinton, and their associates. Investigative reporter Ben Swann and other investigators showed that this was an elaborate code used by known pedophile networks that indulged in child trafficking, and even ritual human sacrifice. The fact that many of the symbols and codes were known to law enforcement agencies merited close examination of such claims despite debunking efforts by the mainstream media such as the New York Times and Snopes.
I had earlier been made aware of the connection between child trafficking and the Washington D.C. political establishment (Deep State) through the pioneering research of John DeCamp in The Franklin Cover-up: Child Abuse, Satanism, and Murder in Nebraska and Cathy Obrien's seminal book, Trance: Formation of America. Both of these books showed how an elaborate sex-trade in children was used to compromise young upcoming politicians, and ultimately make them agents of the Deep State as they were rapidly promoted into senior positions.
I understand that this is all very controversial, and why UFO researchers would want to steer clear of all of this. However, with the Wikileaks release of Podesta's emails, we have someone long viewed as among the few public officials supporting UFO disclosure being directly implicated in an alleged network of child traffickers that practice many kinds of abusive rituals.
I would have understood it if Levenda had simply skirted around all this controversy and merely pointed out that DeLonge's association with Podesta pre-dated the Wikileaks email release (they began meeting in mid-2015). This would have meant that DeLonge, along with Levenda, were simply unaware of what Podesta may have been involved in, and merely wanted to elicit his support for a UFO disclosure initiative that they were pursuing.
However, what Levenda did instead was to offer a full-throated rebuttal of the entire Pizzagate controversy. Levenda said it was all another example of the systemic fear and paranoia that is part of the UFO community, and there was nothing of substance in the Pizzagate controversy. He even made a crude pizza joke about it all, to the stunned silence of his audience.
That is not the position an objective researcher would take when looking at all the data and evidence. The Podesta emails are a part of the public record, and in many of them he and other Clinton affiliated figures appear to be using pizza related code words and symbols recognized by law enforcement bodies as common among pedophile rings.
Levenda was not interested in seriously examining the Wikileaks email release in terms of what the use of a coded pizza words meant for Podesta and Clinton.
That's when it finally hit me. Levenda was a Deep State agent/operative after all. His history and recruitment by the Deep State was hidden in plain sight with his account of his exploits as a precocious 17 year old which brought him into contact with CIA/Deep State operatives in an "innocent lark" involving the creation of a fake church cult.
Furthermore, who would be unscrupulous enough to use deception and a fake identity to gate crash the funeral of Bobby Kennedy who had just been assassinated after clinching the Democratic nomination for the 1968 Presidential campaign? Certainly not any normal person, but instead a future CIA agent/operative with a talent for using deception in public interactions.
Ironically, Levenda's attempt to prove he was not a Deep State operative only succeeded in converting me from being an agnostic on the whole "DeLonge is an agent of the Deep State"  narrative, to now accepting it.
DeLonge may still be a well-meaning researcher wanting to promote UFO disclosure, but he has been coopted by Deep State operatives, including Levenda, and that is not a good foundation for any kind of genuine disclosure of the truth behind UFOs and extraterrestrial life.
© Michael E. Salla, Ph.D. Copyright Notice
Further Reading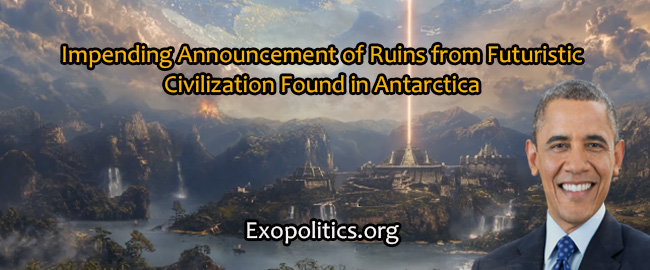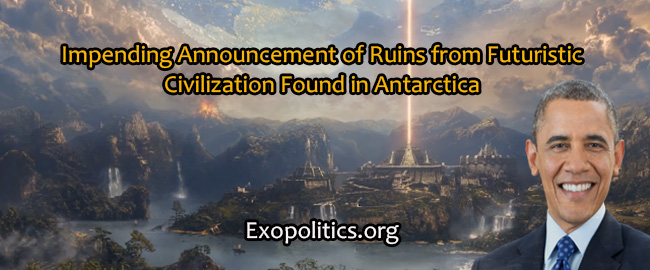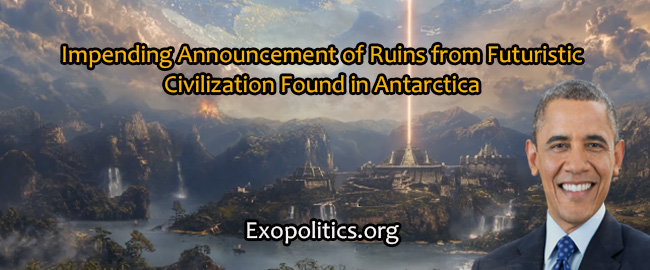 Many have been pondering the significance of recent visits to Antarctica by prominent officials and individuals offering puzzling explanations for their travel there. On November 9, U.S. Secretary of State, John Kerry, landed in Antarctica, during the peak of the U.S. Presidential Election. Why would the serving Secretary of State leave the U.S. at such a critical time just to observe global warming patterns in Antarctica?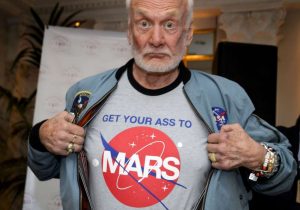 Even more mysterious was the December 1 medical evacuation of astronaut Buzz Aldrin out of Antarctica, after a surprise visit there, apparently to become "the oldest person to reach the South Pole at the age of 86."  He was seen along with companions wearing shirts with "Get Your Ass to Mars" logos. Was he there because he wanted to personally see the discovery of something that would make his dream of Mars colonization a reality?
Earlier on February 18, 2016, Russian Patriarch Kirill visited a Russian outpost in Antarctica, reportedly to see penguins. Just over a month later, on March 23, President Obama visited the southern Argentinian resort town of Bariloche, which is claimed to have been the secret hideaway of Adolf Hitler after World War II.  Bariloche became the unofficial capital of a breakaway German civilization based in Antarctica, and it is claimed that there is a hidden tunnel system from there to Antarctica. Also noteworthy, Presidents Eisenhower and Clinton have visited Bariloche.

The real reason for all these mysterious visits to Antarctica, and nearby locations such as Bariloche, is about to be revealed according to Secret Space Program whistleblower, Corey Goode. He says he was given time sensitive intelligence about an impending official announcement of the discovery of ruins from a futuristic civilization found in Antarctica.
Goode's data is about to be released according to a December 6 update by David Wilcock who conducts a highly popular interview series on Gaia TV with Goode titled Cosmic Disclosure. In an article titled, "ENDGAME: Disclosure and the Final Defeat of the Cabal," Wilcock writes:
Imagine if you woke up one day to see hyper-futuristic ruins being revealed in Antarctica. You're not seeing this on Ancient Aliens or on alternative news sites, but everywhere… on every major media platform there is.
Imagine journalists and military officials revealing these incredible findings—in videos shot on location. An event of this magnitude could be far more distracting than any 9/11-style catastrophe.
The power elite may well be hoping that such a civilization-defining "game changer" could make any and all preceding news stories irrelevant and forgotten.

Wilcock goes on to discuss what he believes is the ulterior motive for announcing such a monumental discovery at this time. He asserts it is designed to distract the mass public from recent Wikileaks revelations concerning "Pizzagate", and the involvement of high level officials in both the Clinton and Obama administrations in pedophilia rings which involve child sacrifice. Bill Clinton's former chief of staff, John Podesta, who was also Obama's Counselor and senior advisor, as well as heading the Hillary Clinton campaign, figures prominently in the Pizzagate scandal.
Wilcock's article, which is a prelude to an upcoming article about the impending Antarctica announcement, is quite detailed and well worth reading.
Wilcock says that the upcoming article was co-written with Goode. He describes what Goode's sources have revealed to him about the discovery in Antarctica, and plans to officially disclose this. Wilcock writes:
Corey Goode was made aware of the discovery of epic new Antarctic ruins approximately three months ago, and wasn't even authorized to tell David what was going on.  We have only just now been cleared to release this critical, time-sensitive data to the public.
While we await the release of the upcoming update by Goode and Wilcock to provide more details of what was discovered in Antarctica, it is worth pondering the implications of Secretary Kerry's recent visit there, if he did indeed witness such an incredible discovery.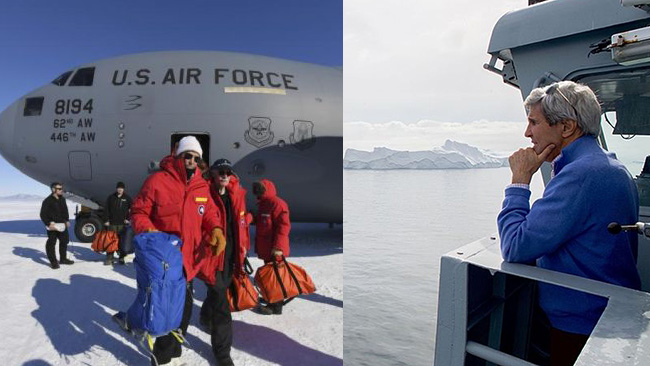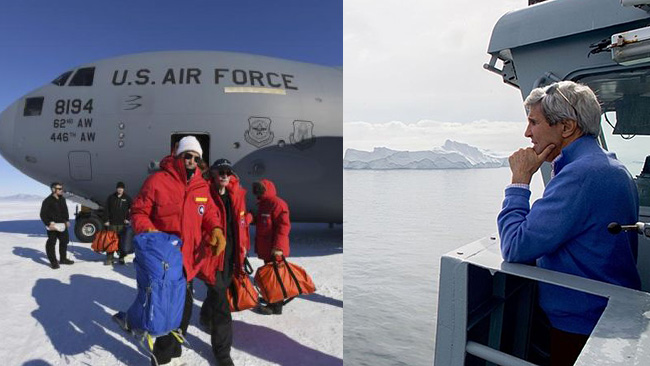 As the outgoing Secretary of State, Kerry is sure to want to release the full portent of what he saw in Antarctica before his term officially ends in January 20, 2016. President Obama will likewise want to move forward with such a world shattering announcement to put the icing on his legacy as the first African American U.S. President, whose policies ushered in a new era of prosperity.
Alternatively, as Wilcock suggests, the goal is to distract the American press and public away from damaging evidence of the Clinton and Obama administrations' involvement in pedophilia rings. This suggests that Podesta's involvement in a US Air Force initiative to promote "limited disclosure" about UFOs and extraterrestrial life, was likewise designed to serve as a distraction from even more damaging "full disclosure" revelations provided by Corey Goode, William Tompkins and others.
Positive economic trends continue to emerge in the U.S. in terms of dropping unemployment, rising stock markets, and renewed optimism about the state of the economy. When combined with an official announcement of a discovery of the ruins of an advanced civilization in Antarctica, Obama will give a tremendous boost to his legacy. This information is likely to be given wall-to-wall coverage by the mainstream news, thereby distracting the public from alternative media reports about information that tarnishes Obama's legacy.
Perhaps a further motivation for President Obama releasing news about such an Antarctica discovery would be to upstage the incoming Trump administration in terms of future bragging rights for who is to be ultimately credited for "Making America Great Again."
© Michael E. Salla, Ph.D. Copyright Notice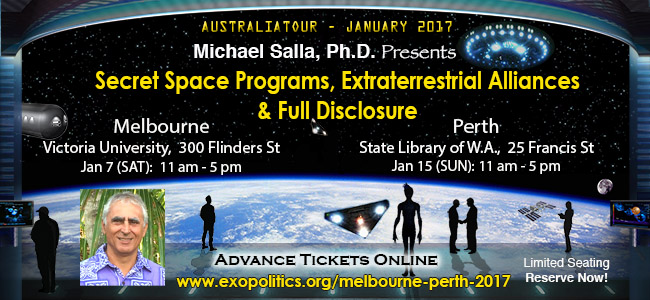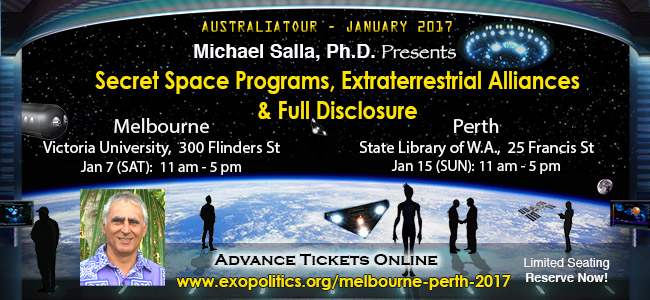 Further Reading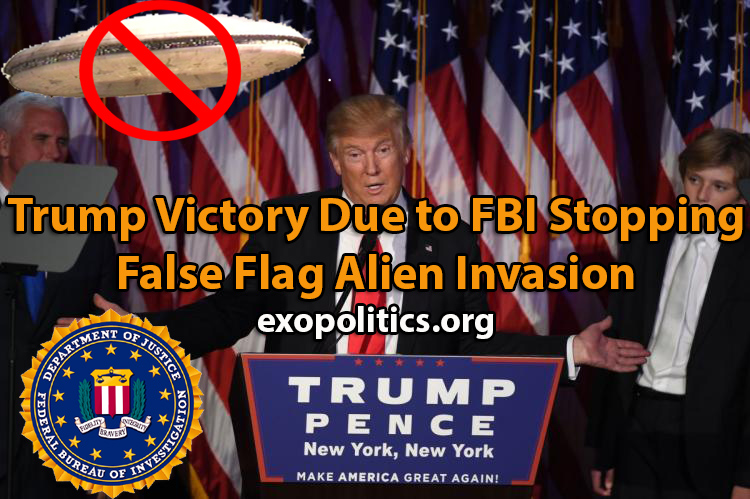 Donald Trump's win in last night's Presidential election caught most political pundits, media networks and Clinton supporters off guard. Many firmly believed polls that predicted a decisive Hillary Clinton victory. What the pundits and networks failed to do was factor in the true purpose behind FBI Director James Comey's puzzling intervention in the closing days of the Presidential campaign.
Undoubtedly, the most surprising event preceding the election was the October 28 letter by FBI Director Comey that Clinton was once again under federal investigation. The FBI had learned from a sexting investigation of disgraced congressman, Anthony Weiner, that one of his computers was shared with his wife, Huma Abedin, deputy chair of the Clinton campaign. It contained emails between Abedin, Clinton and others sent during her tenure as Secretary of State.
This was relevant to the FBI investigation of Clinton which had been closed earlier in July. Comey's letter to the heads of different Congressional Committees informing them of the re-opening, rocked the Clinton campaign and led to 11 days of the worst press experienced by Clinton during the entire campaign.
Then on November 6, only two days before the election, Comey once again called off the investigation, and lifted a cloud of uncertainty from the Clinton camp. Her supporters expressed a huge sigh of relief and believed the road to the White House was wide open once again.
Most were bewildered by Comey's puzzling behavior. Why did he say anything in the first place if there was nothing sufficiently incriminating in the Weiner/Abedin emails to change the earlier July decision to close the investigation?
Clinton supporters were angry at Comey, and believed he had blatantly interfered in the election to help the Trump campaign. Republicans, including Trump himself, criticized Comey for once again protecting Clinton.
Former Clinton insider, Larry Nichols, offered another criticism of Comey that helped understand Comey's puzzling behavior. Comey, according to Nichols, was running a psychological operation of misdirection, to help the Clinton campaign by steering the mainstream media away from the more damaging Wikileaks disclosures that were occurring.
While there is great appeal in Nichols explanation, certainly Alex Jones thought so, I don't believe Nichols is correct.
The damaging nature of many of the Wikileaks disclosures have been succinctly described by Abby Martin in a November  5 video (see below). While the Wikileaks disclosures certainly had damaging information about Clinton's campaign chair, John Podesta, they had little directly implicating Clinton herself. After all, Clinton could simply sack Podesta if she needed to do damage control in the closing days of her Presidential campaign.
Understanding the real purpose behind Comey's bizarre behavior requires analysis of a document leaked by Anonymous on October 18, which contained internal polling data by the Benenson Strategy Group conducted for the Clinton campaign. The document contained sensitive internal polls showing that the Clinton campaign was in deep trouble, and heading towards inevitable defeat.
The Benenson strategy document correctly predicted that Trump supporters would turn out in droves, and laid bare the fact that Clinton had only soft support among the American population. The document further pointed out that the public was aware that crowds had to be manufactured for Clinton's poorly attended campaign events.
The Benenson document recommended a number of salvage options designed to stop Trump supporters heading to the polls, and/or creating a national security crisis. The document began with a "non-recommended list" which contained a number of very alarming false flag scenarios involving a "Red Dawn" foreign invasion, a "Cobalt Rain" radiological attack, civil unrest, ZIKA virus, etc.
The recommended salvage option was "FIRESIGN" which uses advanced holographic technology to create a religious "awe effect." The plan was to use the FIRESIGN technology to create the illusion of an extraterrestrial invasion which would allow the creation of an emergency situation that would lead to cancelation of the Presidential election. President Obama would subsequently hand power directly over to Clinton once the alien invasion was put to a stop through the intervention of a secret space program run by the USAF.
Significantly, some of the Wikileaks emails contained information about two USAF Generals and the head of Lockheed Martin's Skunk works sharing information about this classified USAF program with the Clinton campaign through her campaign chair John Podesta.
In fact a meeting was held on January 25, 2016 revealing the existence of advanced technologies belonging to this USAF space program. This may be where the required information for staging a fake extraterrestrial invasion was acquired by the Clinton campaign, and passed on to the Benenson Strategy Group for developing a number of salvage strategies.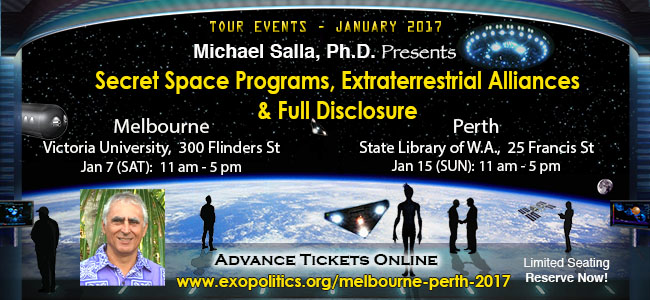 To date, the Benenson document has not been debunked, even though there are some anomalies found that raise questions over its legitimacy.
The success of the Trump campaign tells us that the projections in the document were correct after all. This suggests that the Benenson document contained factually accurate information including plans for false flag attacks.
So why did the false flag extraterrestrial invasion recommended by the Benenson document not go ahead in order to salvage the Clinton campaign? That's where Comey's October 28 announcement of the FBI reopening the investigation into Clinton becomes relevant.
Comey was sending the Clinton campaign a clear message – no dirty tricks for the election. Comey's letter was the proverbial shot across the bow of the Clinton campaign. No false flag event would be permitted. The FBI was going to use its very powerful resources to ensure a clean U.S. election.
The subsequent November 6 decision by Comey to once again close the investigation into the Clinton emails was likely due to an agreement being reached behind the scenes. The November 8 election would move forward without any manufactured national security crisis.
Consequently, Comey's intervention into the Presidential campaign put an end to plans for a false flag extraterrestrial invasion, and has led to a highly significant transfer of power to a political outsider, reviled by the political establishment of both major parties.  On January 20, 2017, President-elect Trump will gain the power to fully disclose the truth about classified projects involving secret space programs and extraterrestrial life.
© Michael E. Salla, Ph.D. Copyright Notice
Further Reading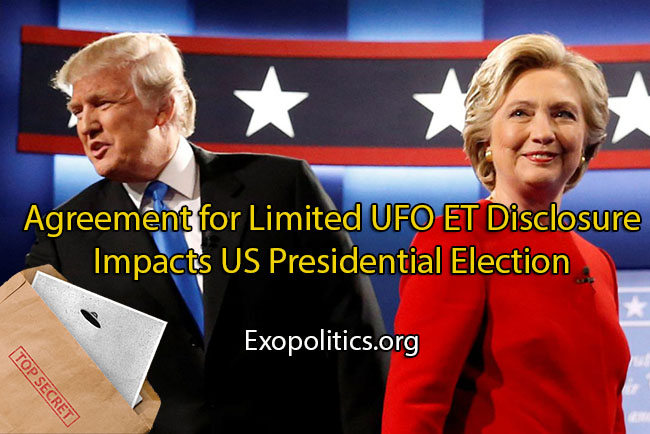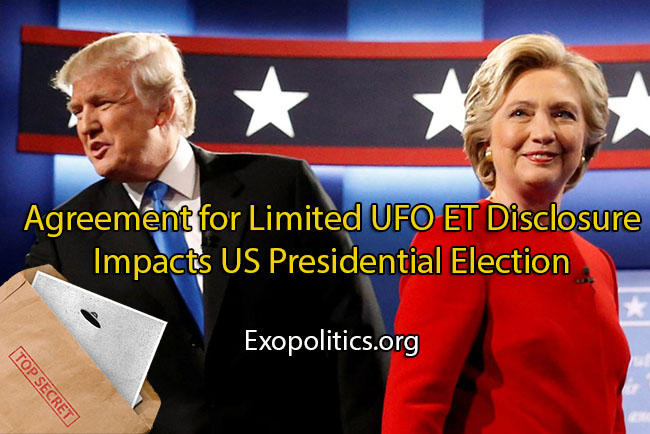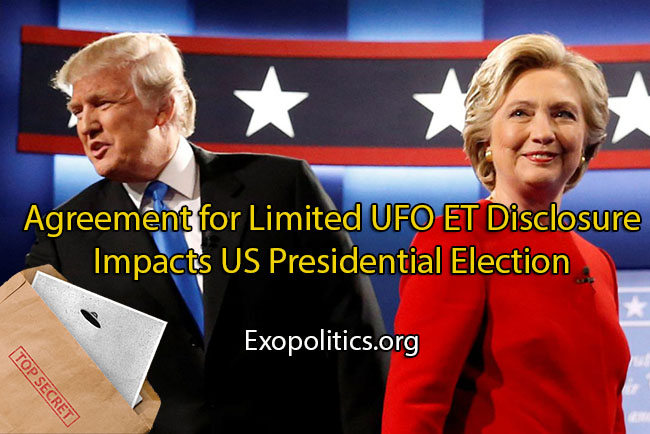 In a November 3 update, secret space program whistleblower Corey Goode has received new information suggesting we are on the verge of an official disclosure of information about a secret space program run by a consortium of military and corporate entities in the USA., and its major global allies. The release will be the first stage in a gradual disclosure process that has been negotiated behind the scenes between different institutions and global elites with greatly diverging agendas on how much and how quickly the disclosure process should move forward.
What gives Goode's latest update special significance are recent Wikileaks documents revealing confidential emails between Clinton Presidential campaign chair, John Podesta, with two U.S. Air Force generals and the head of Lockheed Martin's Skunkworks, who are working behind the scenes with rockstar Tom DeLonge on a UFO disclosure initiative linked to the 2016 Presidential election.
DeLonge says he is being assisted by ten high level insiders to reveal the truth behind a secret space program run out of Area 51, using antigravity TR-3B dual purpose aircraft and spacecraft. Thanks to Wikileaks, we now know that Major General William McCasland (USAF ret.), former head of the Air Force Research Laboratory at Wright Patterson Air Force Base, is working with DeLonge. As is Rob Weiss, current head of Lockheed Martin's Skunk Works, which has important research and development facilities at Area 51. 
Another USAF officer assisting DeLonge is Major General Michael Carey who wrote an endorsement for DeLonge's co-authored book, Sekret Machines, released in April this year. We now know the names of three of the alleged ten senior advisors from the U.S. military industrial complex that are assisting DeLonge. The Wikileaks documents confirms that DeLonge has indeed found high level support for his UFO disclosure initiative, which is part of an officially sanctioned UFO disclosure process. All this is directly relevant to Goode's latest update.
According to Goode, he was taken to meetings where he met his former primary contact within a "Secret Space Program (SSP) Alliance," a Lt. Col. Gonzales (a pseudonym) who briefed him on a series of developments concerning the negotiation process over UFO and extraterrestrial disclosure over the last four months.
Goode said the following discussion occurred:
Gonzales then gave me a summary-type of briefing on what had recently occurred in Cabal meetings. It seems as though these groups are making some progress in how to transition into a new economy. These groups had also recently agreed on moving forward with a partial disclosure that would roll out over 50 to 100 years. They don't agree on how to do a partial disclosure yet, but have started to inform members of lower secret space programs (Military Intelligence/DIA/NSA programs) that they will likely be revealing themselves to us in the near future.
Goode describes how personnel in these "lower secret space programs," are simply out of the loop about the more advanced SSPs that he worked for from 1987 to 2007. Goode says he now prefers to use the term "Military Industrial Complex (MIC) SSPs" for the following reason:
Although these groups are predominantly earth-based, and have been compartmentalized from having any knowledge of the SSP I experienced, they are not "lower" in any sense other than on the level of secrecy they are allowed access to.
The cover-up and compartmentalization is so effective that it is nearly impossible to explain to them that other, more advanced SSPs exist. It is akin to violating a deeply held religious belief.
Gonzales told Goode more about the type of disclosure that had been agreed upon and how much of the truth about extraterrestrial life was to be disclosed:
Gonzales stated that all sides had agreed on a "Rolling Disclosure." These groups had decided there would very likely be a public uprising unless they disclosed this information to humanity in bite-sized pieces.
These groups had further decided that there would be a limited ET disclosure, which would include a race of human-like beings that has worked very closely with various nations of the world for some time.
This is where Gonzales became more specific about how much is to be revealed about the secret space program run by the USAF:
This group has decided that prior to any ET introductions, they will first disclose one of the MIC SSP's. In fact the leadership of one of these secret space programs has been informed that they will be disclosed. The program that these groups plan on disclosing is one that is controlled by the Air Force, the DIA and the NSA.
It consists of a number of unmanned as well as manned satellites. This will include at least two manned space stations that are only about 50 to 100 years more advanced than the ISS (International Space Station).
A disclosure of manned space stations using cloaking and other advanced technologies would definitely dominate the international news cycle. It would usher in revolutionary changes for the aerospace industry, and greatly impact a new generation of space enthusiasts.
However, such a disclosure would be far less than what Goode and others like William Tompkins have been publicly revealing about more advanced secret space programs with kilometers-long space carriers capable of interstellar travel.
Tompkins, in particular, has provided documents that reveal that the U.S. Navy began working with major corporations such as Douglas Aircraft Company in the 1950's to design such craft, which were eventually built in secret facilities in the Wasatch Mountains of Utah.
This is where Goode says he was told about a discrediting campaign being initiated against all those speaking out about the more advanced SSP programs:
In order for this partial disclosure narrative to be successful, these groups have agreed that all other narratives must be squashed vigorously. They must discredit those sharing their experiences and knowledge of the wider activities going on within our solar system.
If they attempt the partial disclosure narrative prior to this discrediting campaign, they would have people standing up asking "What about the slave trade? What about the negative non-terrestrials that have been reported to have controlled our planet"
Coincidentally, long time disclosure advocate, Dr. Steven Greer, recently criticized both Goode and Tompkins as mind control victims who have had scripted experiences about secret space programs downloaded into them. Greer said:  
In the early 1990's I met a man in the intelligence community who had developed for the intelligence community an electronic system that by 1956 would enable them to completely target people and give them experiences that were scripted, and this of course begins to explain a lot of the experiences of people like Corey Goode and Bill Tompkins, and others you've been hearing about have had. These people … were victims of these programs, but the programs were designed to create a sort of scripted Armageddon, have people have experiences that they truly believe are real but are completed scripted by the intelligence community.
While Goode has never said mind control techniques have not been used upon him, the same can't be said for Tompkins who was never been subjected to such invasive procedures during his four-decades long Navy and corporate aerospace career up to 1984, and subsequent work with the U.S. Navy League.
So far, I have privately interviewed three retired Navy officers, Rear Admiral Larry Marsh, Captain Larry Boeck, and Commander Art Lumley, who all have confirmed Tompkins bona fides as a highly respected figure in U.S. Navy circles for decades, and agreed to have their names released to attest to this. Importantly, Boeck and Lumley confirmed that Tompkins was regarded as an expert on the extraterrestrial subject back in the 1990's when he was President of the Rogue Valley Council Navy League.
Admiral Marsh told me that Tompkins' creation of the Rogue Valley Council Navy League in 1991 was considered a very important event for the Navy, and led to him leaving his assignment as Commander of Naval Base Seattle and Submarine Group Nine at Bangor, Washington, for three days to travel to Medford, Oregon to meet with Tompkins and officiate at the launching ceremony. I highly doubt an active U.S. Navy admiral would leave two important Navy commands to humor a mind control victim.
Unfortunately, it appears that Dr. Greer, by accident or design, is aligned with a discrediting campaign launched by the MIC SSP's against the full disclosure efforts of Goode, Tompkins and others.
In his November 3, update Goode next explains the rationale for delaying full disclosure:
The real reason they want to drag out disclosure over an extended period is that they have committed crimes against humanity.
Specific, damning information was pointed out that would affect everyone involved in the Alliance. This was the Cabal's greatest trick in attempting to block the full data dumps from being released.
A prolonged exposure of the truth will allow many of the individuals involved to die before their crimes would ever be fully released. They would escape any possibility of prosecution for what they have done.
Goode also goes on to describe the Presidential election and that Donald Trump is being secretly backed by the SSP Alliance:
Gonzales and I spoke about a few other topics that I need to keep quiet for now. I am able to mention that he confirmed that Donald Trump is indeed being backed by the Alliance.
Trump is certainly not entering into this battle free from his own baggage. He has said and done a variety of things that are upsetting to people. He does not, however, represent a group that actively seeks to kill billions of people by starting World War III as soon as possible.
Goode describes how the mainstream media depiction of Trump is part of a "rigged system":
It has been quite astonishing to see the difference between what Trump is actually saying and how the controlled mainstream media interprets reality. This has created a great deal of confusion and frustration in people who are only now starting to see how rigged "the system" really is.
Nevertheless, the constant stream of leaked documents is alerting the alternative media and the attentive public to the truth. One of these documents was leaked by Anonymous, and concerned a top consulting firm for the Clinton Presidential Campaign, the Benenson Strategy Group, discussing options for salvaging the flagging Clinton campaign according to internal polling. Goode said:
A recent document leaked by "Anonymous" purports to be from the Clinton Foundation, revealing a staggering drop in support for Hillary throughout the month of October. This trend has undoubtedly greatly accelerated since the head of the FBI, James Comey, re-opened the criminal investigation against Hillary with new emails right before Halloween. The leaked document presented various potential solutions to this drop in support, including a mass distraction through the use of a fake alien invasion.
Goode next delivers shock revelation, the FBI is actively working with Putin's Russia to help get the truth out, and this was part of what motivated the FBI Director Comey's letter reopening the investigation into the Hillary Clinton emails.
This has led to surprising public declarations of collusion between Russia and the FBI – something that we have been revealing for years now as a key aspect of the Alliance.
Finally, Goode describes another abduction incident he was subjected to by the MIC SSP trying to confirm data from three abduction incidents in early 2016 where Goode inadvertently outed three SSP Alliance operatives. Goode's accurate data led to some doubts in the MIC SSP about whether Goode was telling the truth about a Secret Space Program Alliance with more advanced technologies than were being used in the MIC SSP.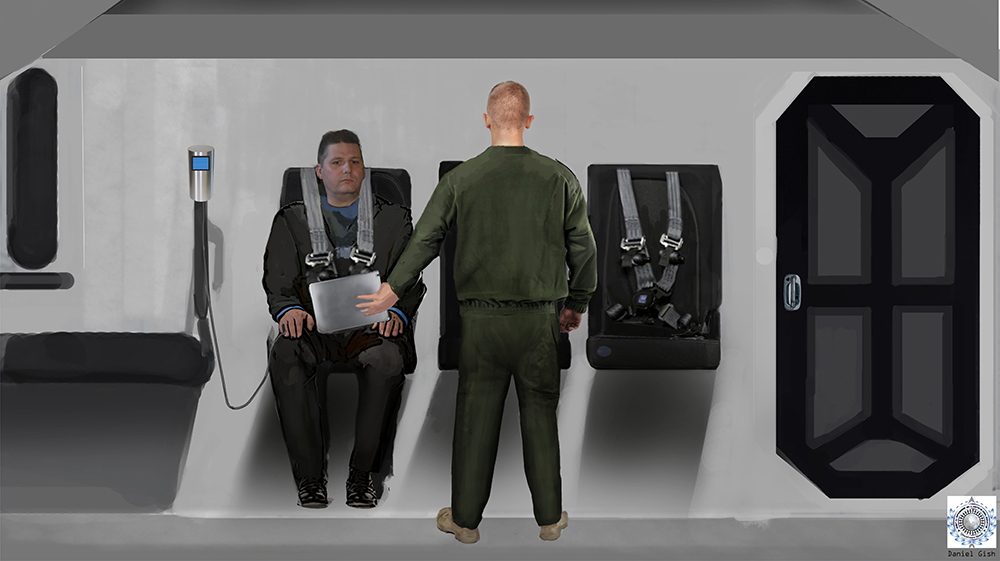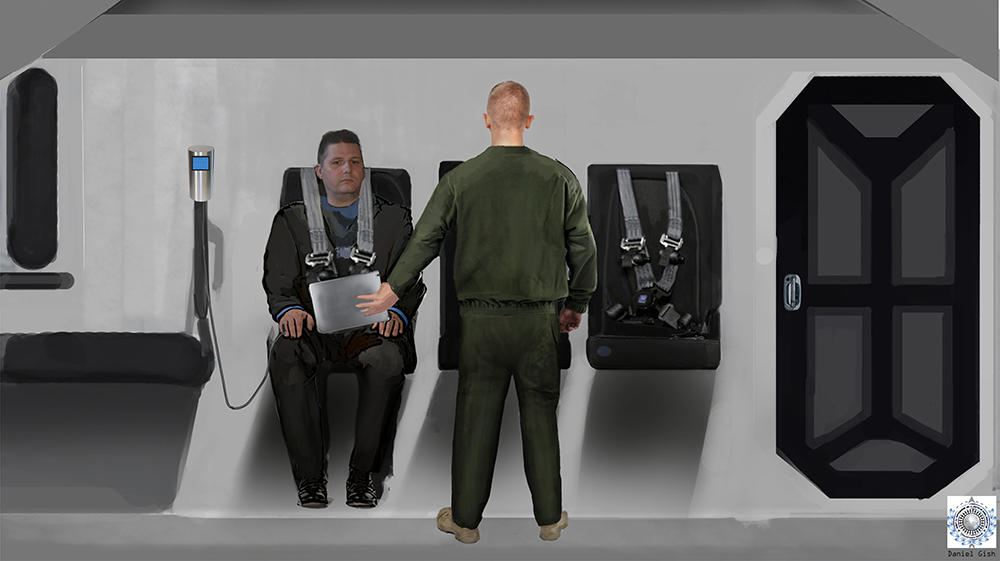 Consequently, a more senior USAF officer from the MIC SSP interrogated Goode, and he describes what happened:
As I was focused on what they were doing, another person came into the room. The two airmen snapped to attention.
All three of the men were wearing Air Force uniforms without any patches to indicate who they were. The last person to enter the room had white hair, a white goatee beard, and a very serious look on his face.
He sat in the chair next to me while the two airmen once again took hair and blood samples from me. After putting away the samples, they were told to leave the room.
The man who was obviously in charge addressed me by my first name. He began to ask random questions about the LOC [Lunar Operations Command] and the status of the SSP Alliance.
This seemed to me like some sort of old school lie detector test. "You know,' he said, "in the intelligence circles you are laughed at and ridiculed."
He continued saying similar things as he was watching my facial expressions and eyes very closely. This also seemed like some sort of psychological or lie detector test.…
I asked how I should address him and he looked at me as if I was an idiot. He said, "Just call me Sir."
I asked him why I was being picked up again, and why he was so skeptical after the last time when I was tricked into outing three members of the SSP Alliance.
He stated he was here to repeat the process of gathering evidence and then keep the chain of custody of the evidence. He stated this was to rule out the possibility that the previous team had made a mistake or had tampered with the results.
He went on to say that he could not accept that I was telling the truth. The information I had provided was too far outside the scope of his briefings. He stated that it was possible that the SSP Alliance was merely a few people from his own program who had gone rogue.
One of the people I had originally identified was indeed in one of the programs he oversees. I had no idea what to say in reply as he sat there quietly looking at me as though he was staring into my soul.

Goode says after being injured when leaving the spacecraft where the interrogation was held, he was picked up by a Mayan-run SSP with Gonzales, who was now the liaison between it and the SSP Alliance. Gonzales explained that the interrogation had been allowed to go forward as part of a plan. Goode guessed the plan's goal:
I asked what plan he was referring to, and why wasn't I in on it. He said he couldn't go into the details and to please trust him for a little longer. He would soon let me in on whatever the agenda for this plan was.
It is possible that my interrogation was a means through which valuable intel is making its way into the MIC SSP groups, in order to help them understand that other SSPs actually do exist.
The white-haired man in charge seemed so baffled by my claims that he wanted to make absolutely sure the proof was there – and oversaw the whole process.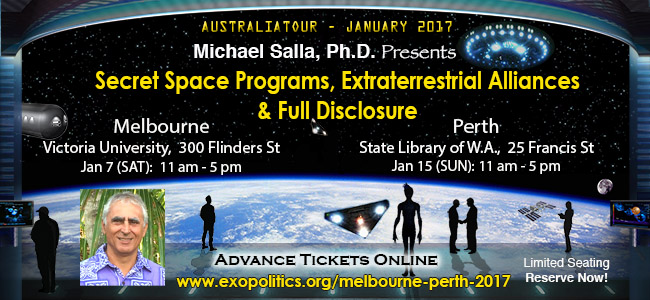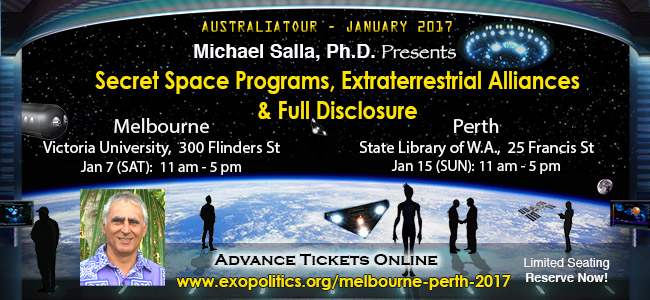 In conclusion, based on Goode's latest report, it does appear that official disclosure efforts concerning a secret space program run by the USAF, NSA, DIA and the NRO, are being accelerated. Agreement has been reached and efforts are underway to discredit Goode, Tompkins, and others revealing details about a more advanced space program run by the US Navy/SSP Alliance, while moving forward with the more limited disclosure information being revealed to public figures like Tom DeLonge and Steven Greer by USAF insiders and others.
Finally, next week's Presidential election is going to be very significant for secret space program and extraterrestrial disclosure. The Clinton campaign is already, according to the leaked Podesta emails, an active participant in DeLonge's "limited disclosure" initiative, which is backed by at least two retired USAF generals.
A win by Hillary Clinton is likely to accelerate this limited disclosure initiative, and possibly lead to one group of extraterrestrials being publicly disclosed, as claimed by Goode. The risk here, as Goode and others point out, is that Clinton's hawkish Russia policy may lead to military hostilities which would extend the disclosure process indefinitely, and even precipitate a third world war.
A win by Donald Trump, on the other hand, will have many unpredictable outcomes, both positive and negative. One of the more undesirable being heightened racial tensions in the U.S. leading to widespread civil unrest. One of the more desirable outcomes, however, which is backed by Goode's SSP Alliance, is a full disclosure of all secret space programs and extraterrestrial life. That would certainly revolutionize life on the planet and "Make America Great Again." 

© Michael E. Salla, Ph.D. Copyright Notice
Further Reading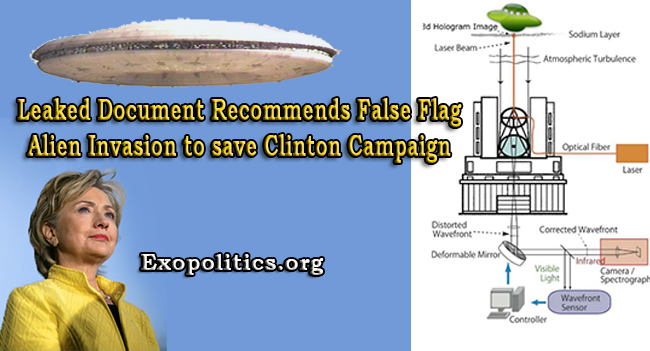 A document released by the Benenson Strategy Group on behalf of the Clinton Foundation reveals that Hillary's Presidential Campaign is in dire straits due to mistrust over mainstream media coverage and polling. The document analyses a number of salvage scenarios and recommends one called FIRESIGN which is a false flag extraterrestrial invasion using advanced holographic technology.
The seven page document is titled "Salvage Program" was written less than a week ago, and was leaked by Anonymous on October 18, in a video, and later made available through the Before Its News website which has a questionable reputation for releasing accurate information. So is the document genuine?
The Benenson Strategy Group website describes itself as a "strategic research consultancy that marries language expertise with innovative research to frame choices so that your brand is the only answer."

The document is headed by logos for both the Benenson Strategy Group and the Clinton Foundation.



Benenson Strategy Group has worked with the Clinton Foundation in the past to conduct internal polling, as Fox News reported in an October 16 story about Wikileaks. Joel Benenson, founder of the Group, is "currently the chief strategist for Hillary Clinton's 2016 presidential campaign." Here is what is further known about him:

the CEO of Benenson Strategy Group, a strategic consulting firm, and serves as a communications and polling advisor to the [Obama] White House. He has been a strategist for U.S. senators, governors and mayors, as well as Fortune 500 companies. He was a pollster for the DCCC in 2006, when the Democrats won back the majority in the House of Representatives. […] Benenson is also the Co-Founder of iModerate Research Technologies. In January 2015, Hillary Clinton hired Benenson and Robby Mook as strategists.
The Salvage Program document uses internal polling data from a survey of 2,021 adult Americans. It goes over the respective strengths and weaknesses of the Clinton and Trump Presidential Campaigns and paints a dire scenario for the Clinton campaign despite mainstream media fixation on allegations of Trump groping women.
The document begins its executive overview with the following:
At this point Donald Trump has both momentum and enthusiasm. Distrust in the mainstream media is blunting the impact of the collective polling narrative. As Election Day approaches, Hillary Clinton's favorable ratings have crashed to historic lows (12%) in non-partisans and Donald Trump is consolidating support (97% of LV Republican-identifying respondents are either enthusiastic or very enthusiastic about voting for Trump).
One of the most damming statements in the document is the following:
On a disturbing note, some 70% of Republican-leaning voters are aware bussed-in voting, false-face operations, and dead-man's-party registration drives. This may necessitate severe strategy changes for November.
This is supported by alternative media reports that Hillary's campaign rallies are poorly attended, and that its plausible that large numbers need to be bussed in order to provide the illusion of popular enthusiasm.
The document goes on to analyze a number of aspects of the internal polling data, most of which is bad news for the Clinton campaign. It concludes that "Trump Voters are Virtually Unstoppable," and that "The Public Has Lost Faith In Polling" which is viewed as a propaganda tool as the following extract shows: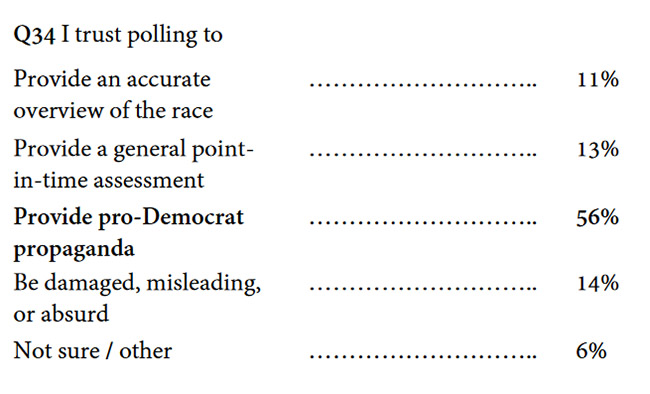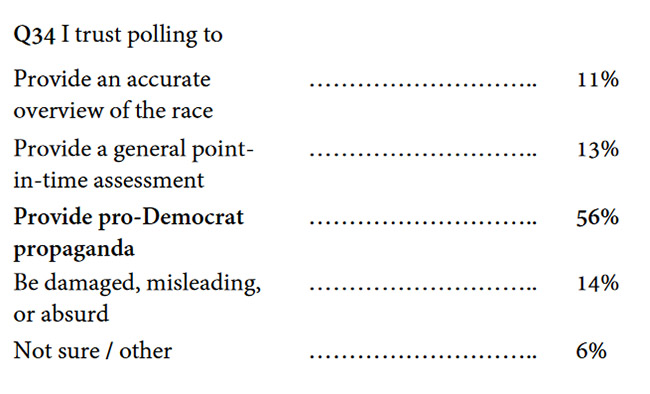 The Benenson document further reveals that mainstream liberal media has lost much legitimacy and that people are increasingly turning to social media for their information as the following diagram reveals: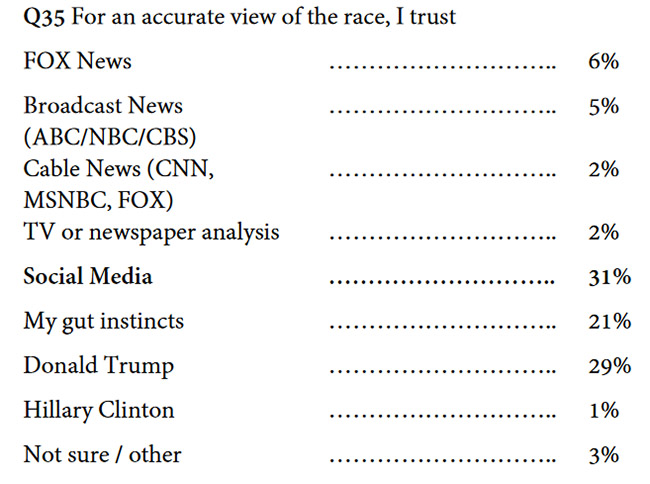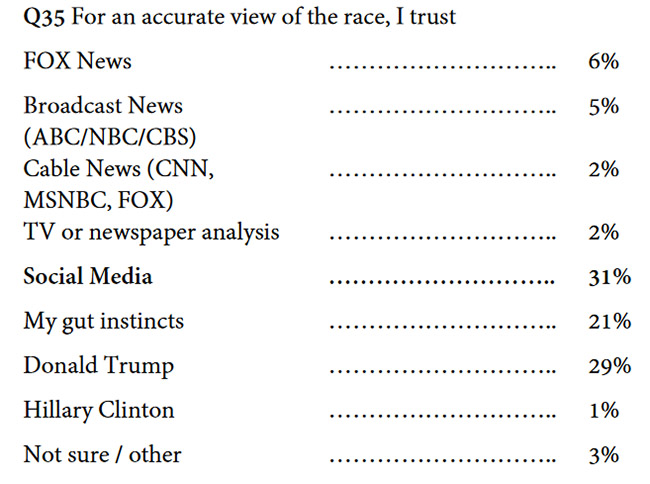 To remedy the situation the document analyses a number of "Salvage Options." It begins with a "non-recommended list" which contains a number of very alarming false flag scenarios involving a "Red Dawn" foreign invasion, a "Cobalt Rain" radiological attack, civil unrest, ZIKA virus, etc.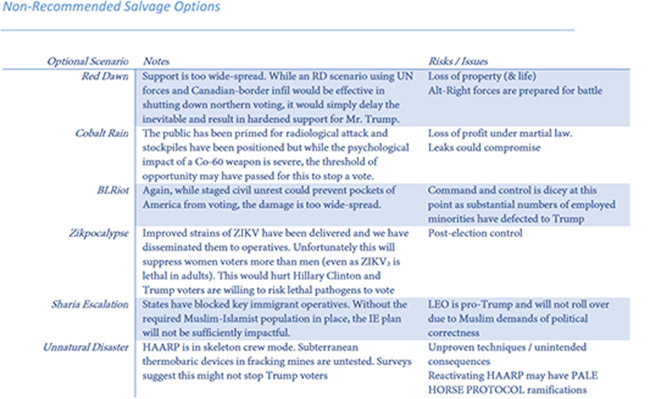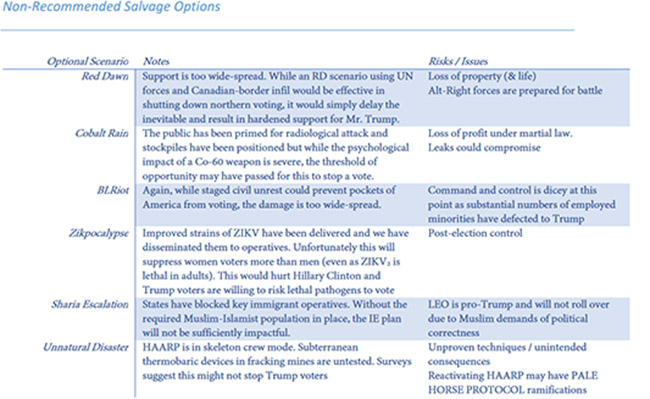 The recommended salvage option is FIRESIGN which uses holographic technology to create a religious "awe effect" as the following extract illustrates.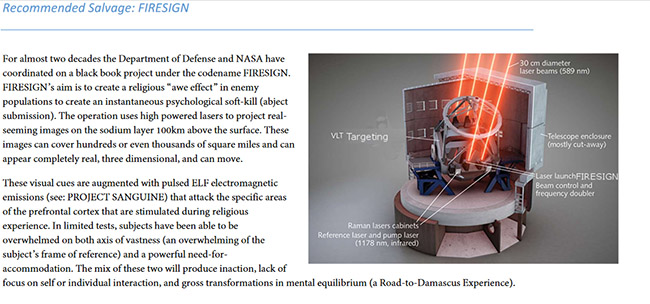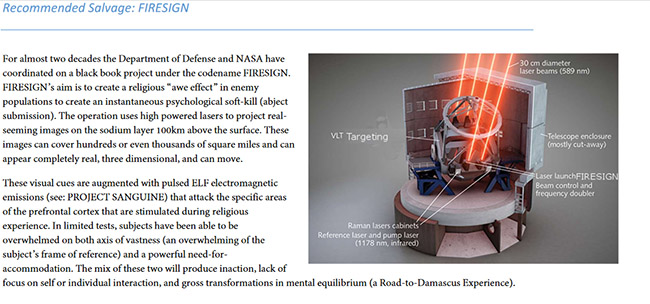 The recommended use of the FIRESIGN technology is to create the illusion of an extraterrestrial invasion which would allow the creation of an emergency situation that leads to a cancelation of the Presidential election. President Obama would subsequently hand power directly over to Hillary Clinton once the invasion is put to a stop.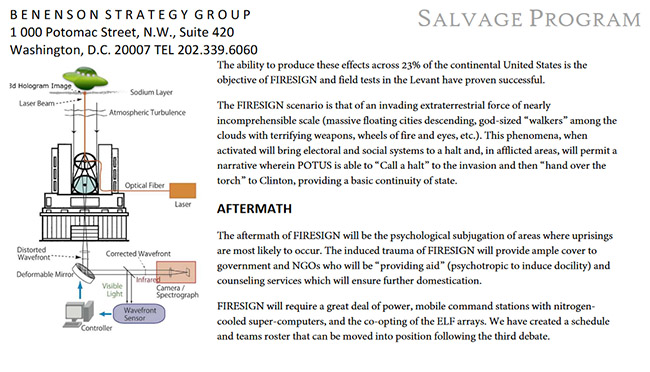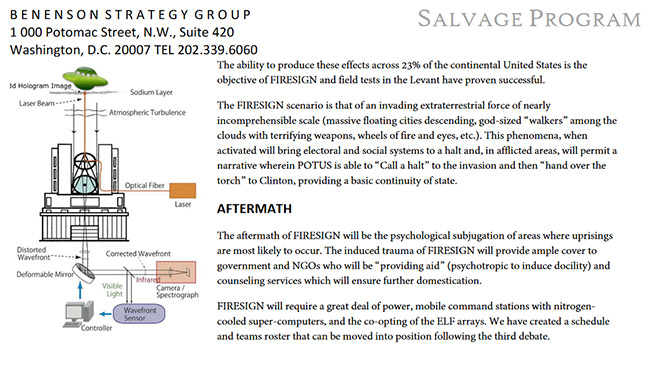 Many elements in the Salvage Program document appear to be based on an accurate analysis of prospects of the Clinton campaign succeeding as distrust in mainstream media and polling reaches unprecedented heights. The FIRESIGN technology has been well known to many UFO/exopolitics researchers who over several decades have described it as Project Blue Beam.
Nevertheless, there are a number of issues from the document that raise doubt about its authenticity according to the popular blog author, Kauilapele. These include the document using an old 2012 logo for the Berenson Strategic Group, and an incorrect street address being used for its Washington Office.These discrepancies may be indicative of a hoax, or included in order to introduce plausible deniability in case of any unintended leak.

While it is possible that the Salvage Program document is an elaborate hoax, it is also very possible that a majority of the information in it is genuine. If so, then Clinton's Presidential campaign may ultimately rely on a false flag extraterrestrial invasion, which might be a factor in why she and her campaign chair, John Podesta, have repeatedly raised the UFO issue during the election campaign.
© Michael E. Salla, Ph.D. Copyright Notice
[Update 10/22/16. The article was updated with the Youtube video of the original Anonymous release of the document with commentary, more information about the founder of the Benenson Strategy Group and a response to an article by the author Kauilapele where he expresses several doubts about the Salvage Program document]
Further Reading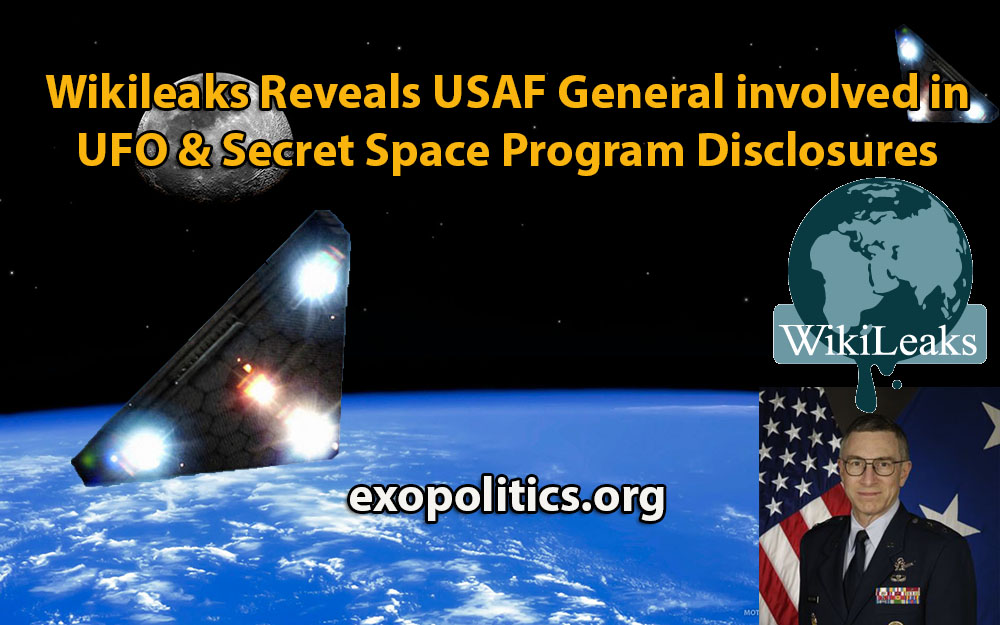 Among the latest Wikileaks email releases is one revealing the name of a US Air Force General involved in an initiative led by rockstar, Tom DeLonge, to reveal the truth about UFOs and secret space programs. This General ran a top USAF research facility out of Wright Patterson Air Force base up until 2013, and has been secretly helping DeLonge to put together a team of ten advisors to tackle the issue of how to reveal to the world the truth about UFOs and a secret space program run by the USAF using antigravity technologies.
The hacked email is addressed to John Podesta, chairman of the Hillary Clinton Presidential Campaign, and dated January 25th, 2016, with the subject header "General McCasland":
He mentioned he's a "skeptic", he's not. I've been working with him for four months. I just got done giving him a four hour presentation on the entire project a few weeks ago. Trust me, the advice is already been happening on how to do all this. He just has to say that out loud, but he is very, very aware – as he was in charge of all of the stuff. When Roswell crashed, they shipped it to the laboratory at Wright Patterson Air Force Base. General McCasland was in charge of that exact laboratory up to a couple years ago. He not only knows what I'm trying to achieve, he helped assemble my advisory team. He's a very important man.
Best, Tom DeLonge

Podesta had previously been named by DeLonge as an official working with him to reveal the truth about UFOs. Podesta's involvement in UFO disclosure initiatives is well documented, and involves his service in both the Clinton and Obama Presidential administrations.
Arguably, the most significant among Podesta's many statements about UFOs and government secrecy was his tweet, on the final day of his appointment as a Senior Advisor to President Obama, where he revealed:

In early 2016, DeLonge co-authored the book, Sekret Machines: Chasing Shadows, which is the first in a planned multimedia series of books and documentaries promising to blow the lid off of a cover up of secret space programs and the UFO phenomenon.
In Sekret Machines, DeLonge describes an unnamed General who had helped him to put together a team of advisors to promote disclosure:  
I've had meetings in mysterious rooms far out in the desert. I've had meetings at the highest levels of NASA. I have had conversations at research centers, think tanks, and even on the phone connected to secret facilities. I've been introduced to a man whom I call "the Scientist," and another whom I call "the General." And there are many more of whom I cannot say much about, but some have become true friends, and all have become close counselors. Each of these men has all held, or currently holds, the highest offices of the military and scientific elite. The point is, I have done it. I have assembled a team of men and women "in the know." And they all believe I am doing something of value, something worth their time and yours.[Sekret Machines – Kindle Locations 95-100]
With the Wikileaks release, we now know that the unnamed general is Major General William N. McCasland, who up until 2013 was the Commander of a top Air Force Research Laboratory.
Here is a brief biography of McCasland prior to his retirement:
Maj. Gen. William N. McCasland is the Commander, Air Force Research Laboratory, Wright-Patterson Air Force Base, Ohio. He is responsible for managing the Air Force's $2.2 billion science and technology program as well as additional customer funded research and development of $2.2 billion. He is also responsible for a global workforce of approximately 10,800 people in the laboratory's component technology directorates, 711th Human Performance Wing and the Air Force Office of Scientific Research.

McCasland's biography clearly establishes that he had the necessary scientific and technical background to be very familiar with the topic of advanced aerospace technologies related to the UFO phenomenon.
McCasland, however, is not the only USAF General supporting DeLonge.  On the back cover of Sekret Machines, an endorsement appears from another retired US Air Force General whose last military assignment was Special Assistant to the Commander, Air Force Space Command. Here is what Maj. General Michael Carey had to say:
Sekret Machines scratches at the surface of "who do" we trust with our classified technology – certainly our adversaries are aware of our undertakings, as they are doing the same, but what of our citizens, our politicians, even our own military. Tom DeLonge and A.J. Hartley create a convincing narrative describing the "cat and mouse" game that is timeless between strategic adversaries. It has existed under the sea, on the surface of the earth and in its skies, why wouldn't we believe it occurs in space. Our military leaders have been saying space is a contested environment for years now, perhaps we should believe them! -Maj. Gen. Michael J. Carey
With the Wikileaks release, we now know the name and background of the USAF General directly involved in DeLonge's disclosure initiative. The endorsement by Carey for Delonge's Sekret Machines confirms that at least two, and possibly more senior USAF officials are covertly supporting DeLonge's disclosure initiative.
In Sekret Machines, Tom DeLonge spends much time describing corporate involvement in developing a secret space program involving the USAF. According to him, a global consortium of corporations secretly funded the development of TR-3B 'flying triangles' using antigravity and torsion field principles adopted from experiments conducted by Nazi Germany, and later reverse engineered by the USAF.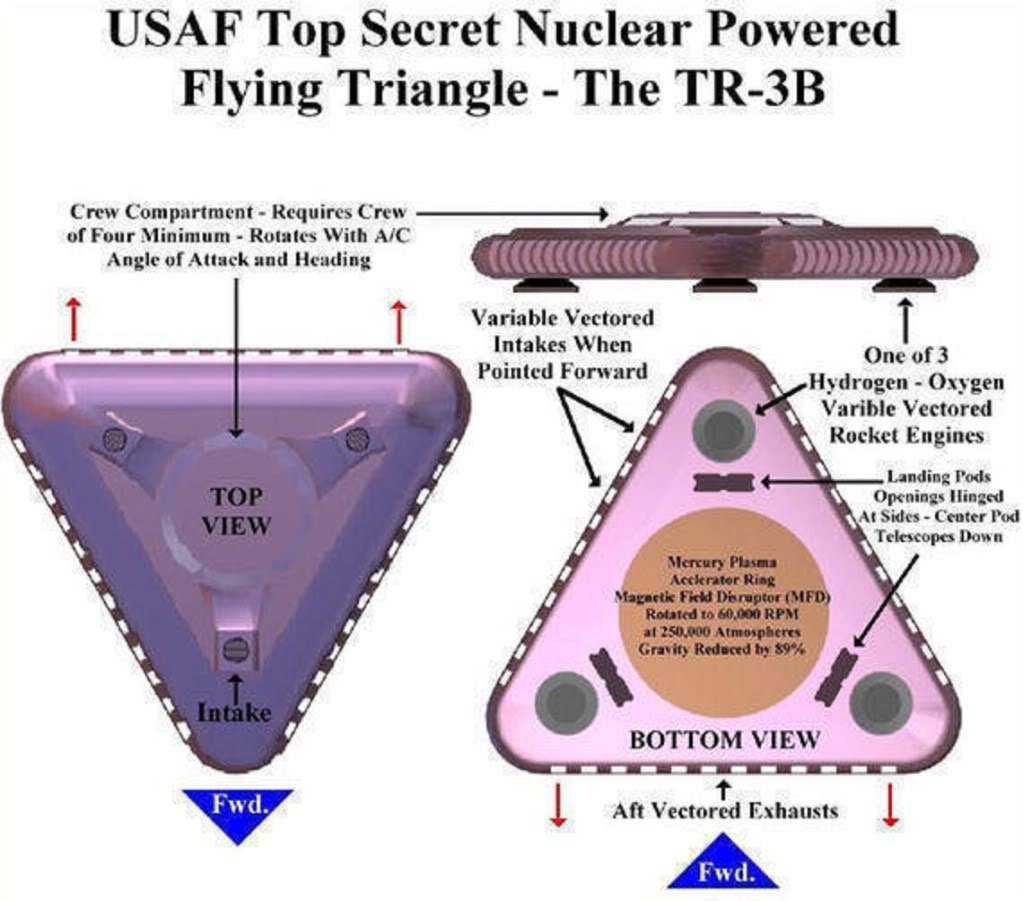 This resulted in the development of a squadron of TR-3B's based out of Area 51's highly secretive S-4 facility at Papoose Lake. The US Air Force Space Command and Defense Intelligence Agency is in charge of the TR-3B or 'Locust', operating out of S-4, according to Delonge, as relayed by his advisory team, which we now know includes McCasland.
Delonge went on to explain in Sekret Machines that the TR-3B is a combined U.S. military and corporate made aerospace vehicle capable of operating both near the Earth's surface as a conventional aircraft, and in near Earth orbit as a spacecraft. He described different sized Locust vehicles, with the largest being several hundred feet across.
In a prior article, the possibility was discussed of DeLonge being part of a "limited hangout" initiative where some, but not all aspects of multiple secret space programs are publicly revealed. It is plausible that McCasland, and the rest of the advisory team of ten senior corporate and military personnel advising DeLonge, may be part of a limited hangout operation to spill the beans on what has been happening at Area 51, in order to keep hidden even more important secret programs happening elsewhere.
© Michael E. Salla, Ph.D. Copyright Notice
Further Reading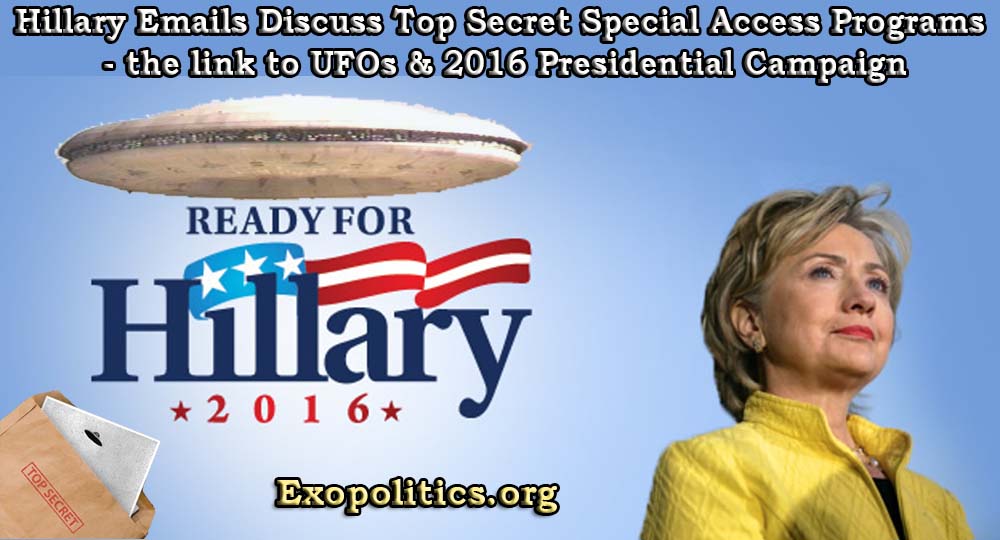 On May 25, an Inspector General Report by the US State Department revealed that Hillary Clinton had ignored rules for handling classified information by setting up a private email server. An earlier report, disclosed in a January 14, 2016, letter by the Intelligence Community Inspector General, confirmed that among official State Department emails found on Hillary Clinton's private server were a number dealing with highly classified Special Access Programs (SAPs).
Some SAPs have long been claimed by whistleblowers and researchers to involve the UFO phenomenon and extraterrestrial life. The Inspector General reports by the State Department and Intelligence Community make it plausible that among the email discussions stored on her private server were those dealing with the UFO phenomenon and alien life. Significantly, there is reason to believe that this access to SAP UFO files may have factored into her 2016 Presidential campaign strategy.
On the subject of UFOs, Hillary Clinton has received widespread coverage due to her recent comments that she would look into the UFO topic. First was her December 30, 2015, statement to a reporter where she said:
He [John Podesta] has made me personally pledge we are going to get the information out. One way or another. Maybe we could have, like, a task force to go to Area 51.

Clinton followed this up with a statement on Jimmy Kimmel Live in March 2016, where she discussed UFOs, or what she referred to now as "Unexplained Aerial Phenomenon" (UAP). She pledged to release any UFO/UAP files that were not classified for national security reasons:
I would like us to go into those files and hopefully make as much of that public as possible. If there's nothing there, let's tell people there's nothing there. If there is something there, unless it's a threat to national security, I think we ought to share it with the public.

Clinton's comments have sparked many mainstream media stories, and led to the White House Press Spokesman responding to a question from an Associated Press reporter about UFOs. Indeed, speculation has recently emerged that President Obama is on the verge of releasing UFO related information.

Clinton has long been a person of interest to UFO researchers due to documents released by the Freedom of Information Act confirming that she was involved in a private initiative by Laurence Rockefeller, a billionaire philanthropist, to have President Bill Clinton disclose the truth about UFOs.
FOIA documents confirm that Rockefeller helped the Clintons develop a strategy for having classified UFO files released through a more streamlined declassification process. Clinton's Executive Order 12958 made it possible for older national security files to be automatically subjected to review for declassification and eventually released to the public.
Among these were historic files either designated Sensitive Compartmented Information (SCI) and/or belonging to Special Access Programs (SAP's). SCI files and SAP's are very highly classified, requiring stringent security procedures for gaining access and/or discussing them.
Such files are generally regarded as "Above Top Secret," even though the security classification of a specific file in an SCI/SAP compartment may not be Top Secret, it nevertheless requires "need to know" and clearance to the compartment in question. The unauthorized disclosure of SCI/SAP information is viewed as among the most serious of national security breaches, which for Top Secret is defined as follows:
"Top Secret" shall be applied to information, the unauthorized disclosure of which reasonably could be expected to cause exceptionally grave damage to the national security that the original classification authority is able to identify or describe.

If successful, the Clinton Administration's initiative would have had dramatic global impact through the release of previously classified UFO files revealing vital information about the historic UFO phenomenon and extraterrestrial life. As veteran UFO researcher, Grant Cameron, has discussed at length, the Clinton Administration (1993-2001) was unsuccessful, and did not lead to the release of classified UFO files. 

Nevertheless, as Commander in Chief, President Clinton would very likely have been briefed to some extent about SCI information and SAP's that involved the UFO phenomenon. For example, the UFO phenomenon has been confirmed to involve the electronic interference of nuclear weapons control systems, which would have given Clinton "need to know" access to such information, in order to discharge his capacity as the ultimate decision maker when it came to authorizing their use. 

Any briefings involving "Unacknowledged" SAP's would have been verbal only, where President Clinton would not have been given permission to copy and keep in his possession any classified UFO documents he saw. Consequently, by law, President Clinton would have been unable to disclose anything he had seen or been told about UFO's during such briefings either to the public, his staff, and even the First Lady, Hillary.
Given Hillary Clinton's documented role in the Rockefeller UFO disclosure initiative as a pivotal figure, it is highly unlikely that Bill would not have shared something about what he had learned from any classified briefings about SCI files/SAP's dealing with UFOs.
However, whatever Bill privately shared with Hillary on the topic, it would not have been anything that she could ever publicly reveal or even hint at. She would have to feign total ignorance or risk legal reprisal from the national security apparatus, who would closely watch the former First Couple for any unauthorized disclosure of classified information after leaving office.
Hillary Clinton's elevation to the position of Secretary of State (2009-2013) once more provided a means for the Clintons to gain access to highly classified files that involved the UFO phenomenon. This time it would be Hillary who would have direct access, and subsequently privately share anything she had learned with Bill.
A January 14, 2016 letter by the Intelligence Community (IC) Inspector General I. Charles McCullough III confirms that Hillary was given access to SCI and/or SAP files: 

Furthermore, Hillary signed a Sensitive Compartmented Information Nondisclosure Agreement on January 12, 2009, which outlined her legal responsibilities. Importantly, her Nondisclosure Agreement reveals four SCI Control Systems, also described as SAP's, she would have access to.
One of the SCI Control Systems was TK (Talent Keyhole) which stands for the following according to Wikipedia:
TK covers space-based IMINT (Imagery intelligence), SIGINT (Signals intelligence), and MASINT (Measurement and signature intelligence) collection platforms; related processing and analysis techniques; and research, design, and operation of these platforms… The original TALENT compartment was created in the mid-1950s for the U-2. In 1960, it was broadened to cover all national aerial reconnaissance and the KEYHOLE compartment was created for satellite intelligence.TALENT KEYHOLE is now a top-level control system…

Given the advanced satellite technologies involved in monitoring the Earth and nearby space, it's fair to assume that at least some classified UFO information would have fallen under the rubric of TK SCI control system.
Consequently, Hillary's access to TK SCI information during her tenure as Secretary of State would have enabled her to get an idea of what was happening when it came to the issue of UFO's, at least as far as space satellite surveillance was concerned. This raises several critical questions when it comes to her use of a private email server, and deliberately ignoring State Department rules, as the May 25 Inspector General Report revealed.
First, did Hillary set up her private email server in the Clinton basement so she could share with Bill and key staffers highly classified files in order to develop a strategy on sensitive topics, including how to deal with SCI/SAP's involving UFOs? Key insights from the failed disclosure initiative during the Clinton Presidency could have led to her developing new strategies.
Second, how much does Hillary really know classified UFO files and the reality of extraterrestrial life? Her recent pledge to look into the phenomenon, after winning the 2016 Presidential Election, is shown to be disingenuous given what is likely to be a significant pool of information she has gained over at least two decades.

Third, do Hillary's recent public comments about UAPs/UFOs, along with those of her campaign chair John Podesta, suggest an agenda to make the UFO issue newsworthy due to forthcoming global developments on the issue? Rumors that President Obama is about to make some important UFO disclosures make it plausible that Hillary wants to get ahead on the UFO issue in a way that assists her Presidential campaign.

Finally, is Hillary Clinton a true champion of "full disclosure" of UFO information, who has been fighting the good fight since 1993? Or alternatively, are her recent statements part of a "limited disclosure" initiative where "national security" will be used as the trump card for hoodwinking the American and global public about what has been really happening concerning UFOs and extraterrestrial life?
While there is much public attention on the May 25 State Department Inspector General Report criticizing Hillary's disregard of rules for handling classified files, a January 14 letter discussing an earlier report conducted by the Intelligence Community Inspector General is much more significant. What clearly emerges from the earlier report is that Hillary's private email server contained SCI/SAP files which were accessed by those with a documented history in seeking access to classified UFO files.
Hillary's recent public statements confirm her readiness to make the UFO topic a Presidential campaign issue. It is therefore possible and likely that Hillary and her staff, along with Bill Clinton, discussed Special Access Programs involving UFOs, and this has to some extent influenced her Presidential campaign strategy.
© Michael E. Salla, Ph.D. Copyright Notice
Further Reading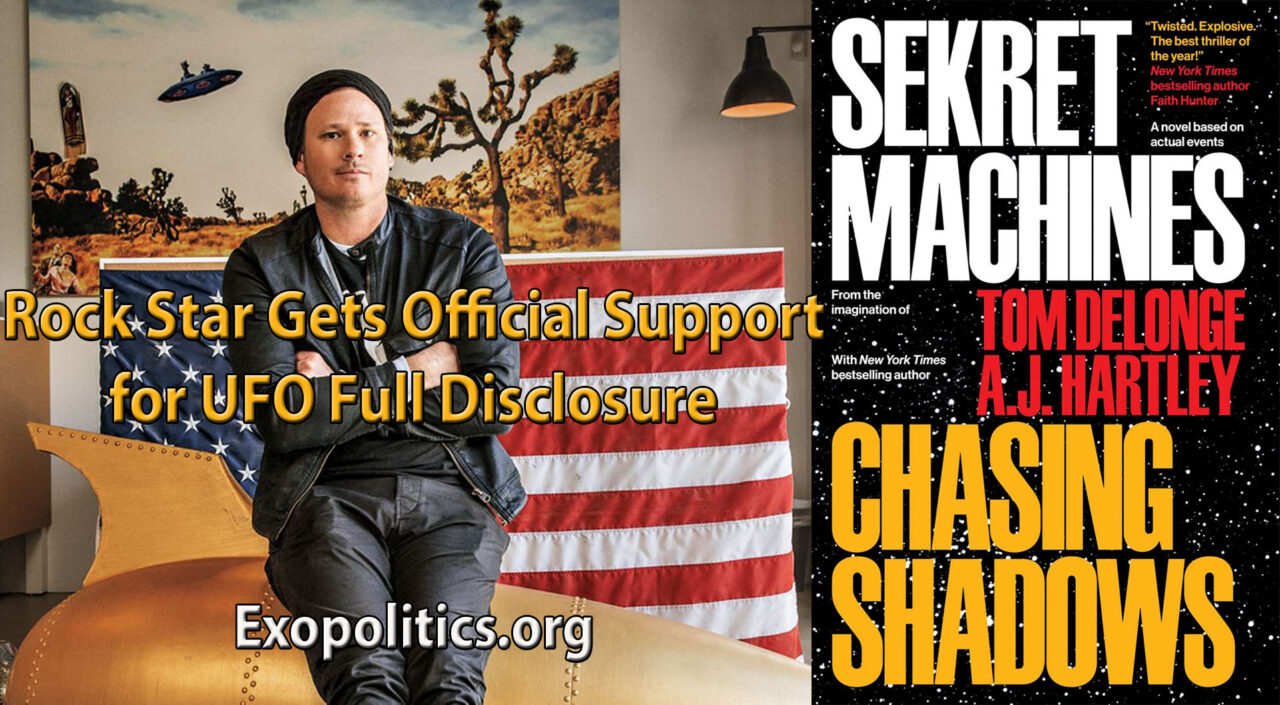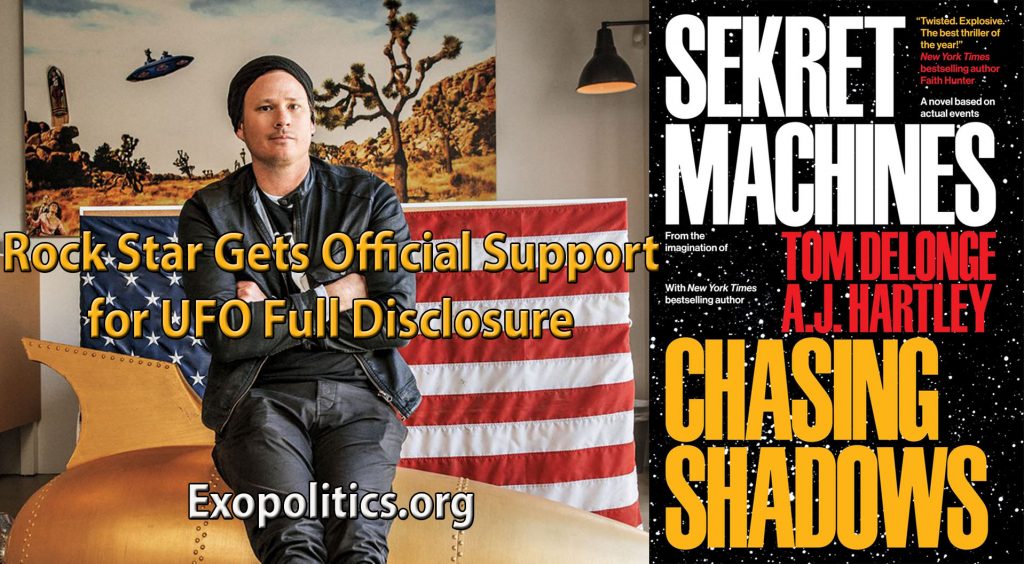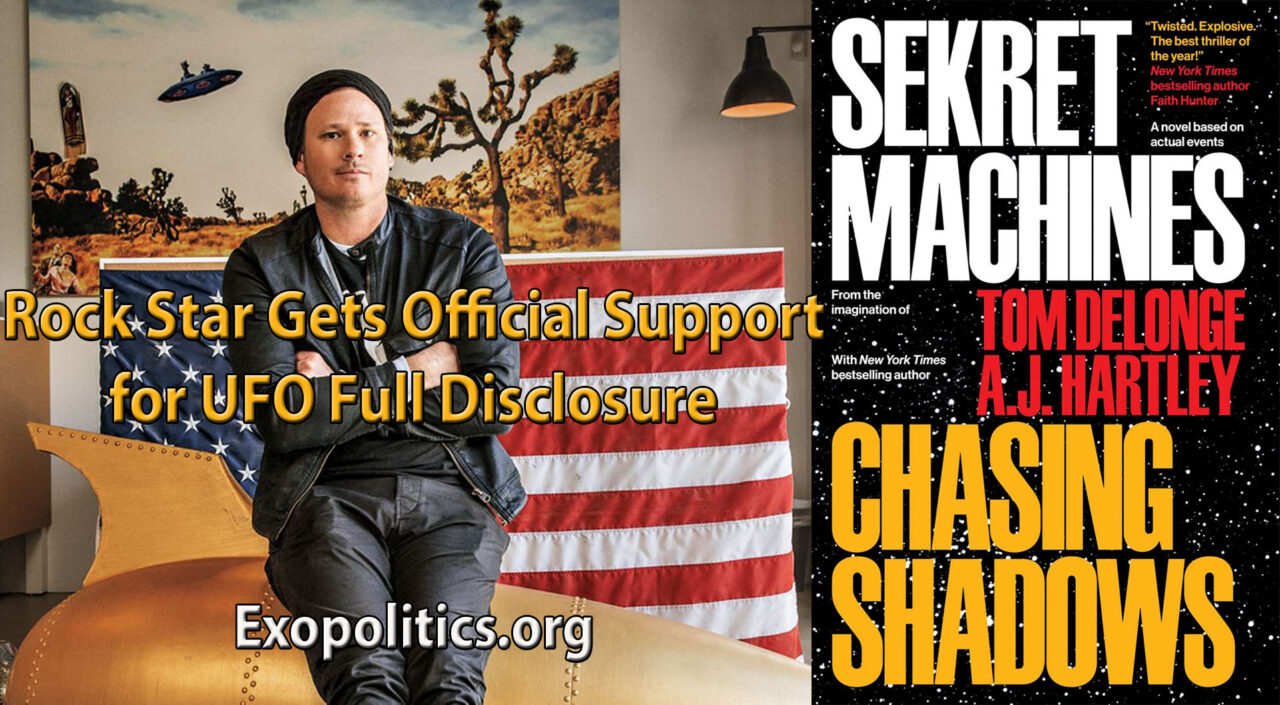 Tom DeLonge, former lead vocalist for Blink-182, recently came forward to publicly announce that he is receiving covert support from senior officials in the U.S. military industrial complex to reveal the truth about UFOs to the world's youth. DeLonge says that he has assembled a team of ten advisors who have leadership positions in various U.S. military services, corporations and government bodies, who are giving him information about the "deep black" world of highly compartmentalized advanced technology projects.
During his musical career with Blink-182 (1992 – 2015) and Angels & Airwaves, DeLonge has produced hit albums whose total sales number nearly 30 million. His Twitter page, which currently features a Nazi UFO, has over 650,000 followers.  It is DeLonge's broad appeal to the Millennial generation that allowed him to successfully pitch his transmedia proposal for cooperation with leaders of "deep black" projects related to UFOs and antigravity technologies.
On March 27, DeLonge appeared on Coast to Coast Radio where he first publicly disclosed his involvement in the initiative. This was followed by the April 5 release of Sekret Machines, a fiction based on fact book co-authored with A.J. Hartley. A non-fiction book describing the technologies and historical events is scheduled to be released soon. In all, DeLonge plans to release three fiction and three non-fiction books which will reveal all in his "full disclosure" initiative.
In his radio interview and book, De Longe described how the extraordinary cooperation between U.S. military, corporate and government officials, and himself began in early 2015. This opportunity emerged by chance after DeLonge was approached and agreed to speak at a corporate event honoring the head of a major aerospace company, where he made it a condition that he could privately talk with this industry leader for five minutes afterwards, which was agreed upon.
DeLonge made a pitch for the corporate official to help in an initiative to disclose to the world's youth the truth about classified UFO technology projects. Citing the readily available version of the history of UFOs, DeLonge said that many conspiracy websites had unfairly demonized the U.S. military industrial complex. In his view, the pioneering "secret machines" being secretly developed were ground breaking, and those involved in developing antigravity and other advanced technologies were unsung American heroes. Their stories and contributions, according to DeLonge, needed to be told, so as to restore public confidence in government after "full disclosure".
The corporate official was so impressed by DeLonge's pitch that he initiated an extraordinary set of meetings with other senior officials, who eventually decided to support his "full disclosure" project. In Sekret Machines, DeLonge describes what happened next:  
I've had meetings in mysterious rooms far out in the desert. I've had meetings at the highest levels of NASA. I have had conversations at research centers, think tanks, and even on the phone connected to secret facilities. I've been introduced to a man whom I call "the Scientist," and another whom I call "the General." And there are many more of whom I cannot say much about, but some have become true friends, and all have become close counselors. Each of these men has all held, or currently holds, the highest offices of the military and scientific elite. The point is, I have done it. I have assembled a team of men and women "in the know." And they all believe I am doing something of value, something worth their time and yours.[Sekret Machines – Kindle Locations 95-100]
DeLonge has staked his professional reputation and career in coming forward to reveal his participation in the officially backed UFO disclosure initiative. So far, he has said he can't name the officials, even though it has emerged that John Podesta, Hillary Clinton's campaign manager was interviewed for a follow-up video, which will be released as part of his UFO disclosure initiative.
Podesta has held very senior positions with the Democratic Party, including Chief of Staff for the Clinton White House. Podesta is on the record with multiple attempts made during the Obama, Bush and Clinton administrations to promote UFO disclosure.
However, Podesta is notoriously out of reach to most UFO researchers who have repeatedly tried to interview him over the years, aside from a select few who have the necessary gravitas meriting his cooperation. Now DeLonge has been added to that select list, making plausible his key claim of having received official blessing for UFO "full disclosure".
It is therefore significant that at the same time that DeLonge has come forward with his claims, Hillary Clinton has publicly stated that she will look seriously into the UFO issue, and that in doing so she is fulfilling a pledge made to Podesta.
Clinton and Podesta's efforts in promoting UFO disclosure go back to the first Clinton administration (1993-2001), suggesting that DeLonge's efforts, if successful, will make Clinton and Podesta heroes in the eyes of the youth. That will certainly help her Presidential campaign, which, to date, has not inspired the youth vote.
What lends even more plausibility to DeLonge's story is that on the back cover of Sekret Machines, an endorsement appears from a retired U.S. Air Force General whose last military assignment was Special Assistant to the Commander, Air Force Space Command. Here is what Maj. General Michael Carey had to say:
Sekret Machines scratches at the surface of "who do" we trust with our classified technology – certainly our adversaries are aware of our undertakings, as they are doing the same, but what of our citizens, our politicians, even our own military. Tom DeLonge and A.J. Hartley create a convincing narrative describing the "cat and mouse" game that is timeless between strategic adversaries. It has existed under the sea, on the surface of the earth and in its skies, why wouldn't we believe it occurs in space. Our military leaders have been saying space is a contested environment for years now, perhaps we should believe them! -Maj. Gen. Michael J. Carey
Why would a former Major General of the U.S. Air Force publicly support the UFO disclosure initiative of a Rock Star? For an answer, we need to examine the events surrounding Carey's penultimate position of authority.
In October 2013, while in command of the 20th Air Force, which was responsible for a total of 450 nuclear missiles spread across three bases, Carey became embroiled in controversy. According to mainstream news reports, Carey was sacked because of personal misbehavior stemming from a June 2013 trip to Russia.  
Subsequently, in October 2013, Carey was reassigned to his final position as Special Assistant to the Commander of the Air Force Space Command. He retired on June 1, 2014, after being officially reprimanded with a demotion to the rank of Brigadier General. Quite a fall from grace for someone who had served with distinction for 35 years, and appeared headed for even more senior military positions!
However, the circumstances surrounding Carey's dismissal were far more complex than what mainstream media had reported. Here is how an article from the Parapolitics Journal summarizes what occurred behind the scenes:
In the November 2013 edition of InfoWars Magazine, Anthony Gucciardi wrote an article entitled "Top Nuke Commanders Terminated Following Missing Nuclear Warheads Report" after he had already broken the story on Alex Jones' website in October. He goes on to relate how Navy Vice Admiral Tim Giardina and Major General Michael Carey were both fired following a secret nuclear warheads transfer that took place (off the record and without a paper trail) from Dyess Air Force Base in Texas to South Carolina…. According to Gucciardi, these two top nuclear commanders suspensions and firings were not supposed to be reported by the media, but an insider was able to leak the story to the Associated Press.
This is where Carey's dismissal becomes even more suspicious due to bizarre claims by Senator Lindsay Graham, who represents South Carolina in the U.S. Senate:
Shortly after Alex Jones' InfoWars and Gucciardi, specifically, reported the nuclear commanders being suspended and fired- Sen. Lindsey Graham (who just so happens to head up the Senate Intelligence Subcommittee) came out and said that "a nuclear attack" could come against Charleston Harbor in the event that we did not move militarily against Syria and Iran. He never clarified what he was talking about here. Graham merely said that a South Carolina or New York port could be hit by a terrorist attack using a dirty nuclear bomb. Then, to make things even more suspicious that perhaps Senator Lindsey Graham was made privy to a false-flag nuclear attack that was going to be pinned onto Syria and/or Iran, a 4.5 quake was registered off the coast of South Carolina on October 8th.
Then the author raises what may have really been the reason for Carey's abrupt dismissal – his refusal to allow a false flag attack on South Carolina:
And, there is evidence from certain military insiders that the Strategic Missile Force (SMF) has gone on the record as saying that the quake was caused by a….(drum roll) mini-nuclear explosion! Could these high-level nuclear commanders have disobeyed a direct order from the president and detonated the low yield mini-nuke underwater far from the devastating effects that would have ensued had they followed orders to ship their cargo somewhere in the populated confines of South Carolina territory? This is my nagging suspicion that (although I can't quite prove just yet) is certainly indicative of this duplicitous administration and the reprisals that have been made against anyone that gets in their way.
As the author stated, there is no hard evidence to substantiate the claim that Carey prevented a false flag attack on South Carolina, but certainly the official rationale for his 2013 dismissal is not credible.
If Carey was indeed dismissed because of his refusal to participate in a false flag nuclear attack, then were the truth to emerge, public perceptions about him would significantly shift. Carey would no longer be regarded as a disgraced senior military officer, but as hero whose bravery saved thousands, if not millions of American lives.
Allowing the truth to emerge about UFOs, deep black projects, and a link to the covert use of nuclear weapons, would certainly be a powerful motivation for Carey to publicly endorse DeLonge's book.
Tom DeLonge's public announcements and book need to be taken very seriously by all interested in full disclosure of UFOs and related "deep black" technology projects such as antigravity propulsion.
Questions will arise over whether the information to be released by DeLonge constitutes "full disclosure," as opposed to a "partial disclosure" narrative where vital information is withheld for illegitimate reasons.
Secret space program whistleblower, Corey Goode, claims that a partial disclosure plan has been recently negotiated by elite factions. The plan is to hold back information about extraterrestrial life currently interacting with Earth, and focus instead on releasing some outdated "black world" technologies used by less classified space programs, e.g., stealth space stations in Earth orbit, which will still be decades ahead of what is now available to NASA and the general aerospace industry.
Is DeLonge's multimedia project going to disclose the full truth, or only reveal select elements of what has really been happening in the most highly classified programs related to the UFO phenomenon? While his fictional book Sekret Machines gives hints about what is being disclosed by DeLonge's ten advisors, we will have to wait for the release of his first and subsequent non-fiction books to get clear answers to such questions.
Endorsements by Podesta and Carey for DeLonge's disclosure initiative lends powerful support to his core claim that senior members of the military industrial complex are supporting UFO disclosure and the release of life changing technologies. As to whether this will be enough to restore confidence in government institutions for the public in general, and its Youth in particular, much will depend on how genuinely DeLonge's initiative constitutes "full disclosure".
© Michael E. Salla, Ph.D. Copyright Notice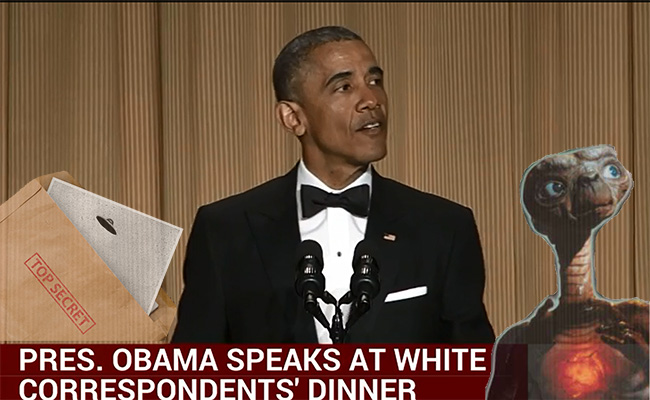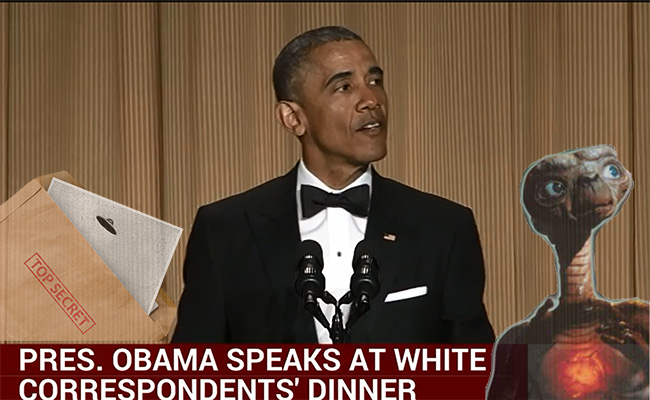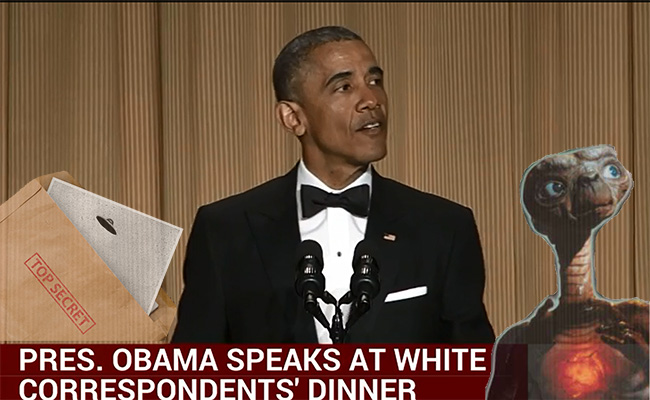 On Saturday night, President Barack Obama gave a joke filled speech at the annual White House Press Correspondents dinner. Fox News covered some of the zingers Obama threw at all and sundry across the partisan political divide. At the top of Obama's top ten jokes, according to CNN, was the President's list of recent executive actions, which he humorously suggested was his (rhymes with) "bucket list" intended as an act of defiance against political opponents to his administration's policies.  Obama signaled that his 'bucket list' of executive actions would grow in the remaining 21 months of his Presidential administration revealing the depth of his frustration against political roadblocks to his policies and legacy.
Obama and one of his former senior advisers, John Podesta, have recently publicly stated that among the administration's political frustrations is a lack of progress on the release of classified UFO files concerning extraterrestrial life and technology. These recent statements signal that among the executive orders Obama is contemplating to help establish his Presidential legacy, is decisive action on extraterrestrial disclosure.
At his Saturday night Press Conference speech, Obama said:
I am determined to make the most of every moment I have left. After the mid-term elections my advisers asked me, "Mr President do you have a bucket list?" I said well, I have something that rhymes with bucket list. Take executive action on immigration? Bucket. New climate regulations? Bucket. It's the right thing to do.
On March 12, Obama revealed on Jimmy Kimmel Live that his and previous Presidential administrations have been prevented from releasing the truth about extraterrestrial life and technology. In response to Kimmel's question about how he would seek to gain access to UFO files and Area 51 if he were president, Obama claimed:
The aliens won't let it happen. You'd reveal all their secrets. They exercise strict control over us.
When Kimmel protested that President Clinton said he had looked into Area 51 and found nothing, Obama replied, "That's what we're instructed to say."
Obama's comments were widely dismissed as a joke by the mainstream media. Ben Hansen, a former FBI special agent, however, conducted a forensic analysis of Obama's body language and speech, and concluded that he was showing great stress in revealing some uncomfortable truths.
It's important to mention that on Feb 13, John Podesta, Obama's counselor for energy policy and the environment tweeted:

Podesta's frustration over the inability of the Obama administration to gain access to classified UFO files was almost certainly shared by President Obama.
Podesta's statement now makes clear the full context of Obama's later space alien comments on Jimmy Kimmel Live. Obama's comment that space aliens "exercise strict control over us" and Presidents are "instructed" on what to say about alien life was no joke. He was making an important admission about how Presidents have been regularly frustrated in their efforts to find the truth about extraterrestrial life and technology.
Not surprisingly, there was a remark during the White House Press Correspondents dinner reminding the audience about Obama's March 12 appearance on Jimmy Kimmel Live. Cecily Strong, the comedian who followed Obama with another humor filled speech before the assembled Press corps, said: "Mr President, thank you so much for taking time away from being on Jimmy Kimmel to be here."
Was Strong simply making a wry comment about the time Obama spent covering a wide range of topics in his Jimmy Kimmy Live appearance, or was she tipping off the audience that such appearances are when Obama humorously reveals his true position on important issues? Her remark was likely coordinated with Obama speech writers who knew what she would say; or even perhaps asked her to insert the remark to allude to the policy significance of his appearance.
As the Obama administration winds down over the next 21 months, the President has publicly stated his intent to move forward with executive actions on important policy issues that he has been frustrated in resolving through the normal legislative process. Podesta's UFO Tweet and Obama's alien comments on Jimmy Kimmel Live, combined with the President's April 24 speech, signal that Obama is contemplating an executive order that facilitates disclosure of classified UFO files concerning extraterrestrial life and technology.
© Michael E. Salla, Ph.D. Copyright Notice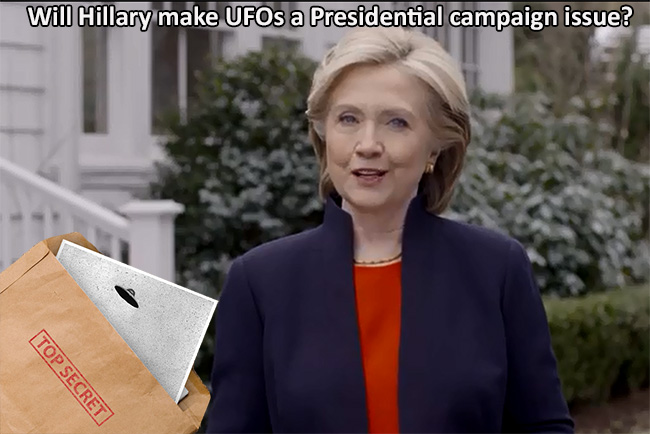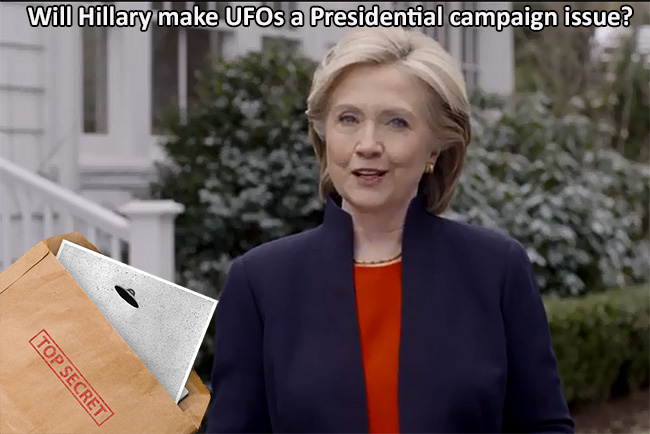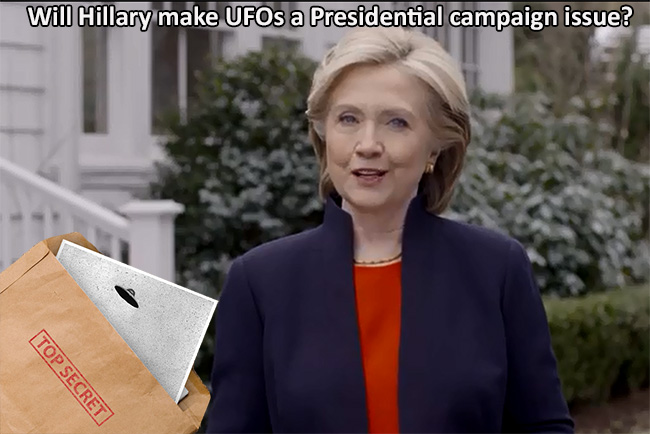 Yesterday Hillary Clinton released a two minute video where she officially announced her candidacy for U.S. President in 2016. The video was quickly analyzed by the New York Times, Fox News and other media outlets for signs of the issues she will make the core of her campaign. One of the issues that wasn't mentioned, but is almost certainly to emerge at some stage in the Presidential campaign is her historic interest in the release of classified UFO files.
Thanks to a recent Mother Jones' article, it is widely known that Hillary Clinton was involved in an initiative during the Clinton Presidency to have classified information about UFOs officially disclosed.   Laurence Rockefeller, the billionaire philanthropist, strongly lobbied the Clintons and gave them an informal briefing about UFOs and extraterrestrial life during a summer vacation in 1995. One of the key figures in the Clinton administration UFO disclosure efforts was John Podesta.
Podesta was Chief of Staff to former President Clinton, a Counselor to President Obama, and is now Hillary's 2016 Campaign Chairman. Clinton and Podesta share a long-term political connection, and also share an interest in having classified UFO files released to the general public. Significantly, the first public notice of Hillary's video announcement was made in a tweet by Podesta.

Podesta created firestorm of media interest on Feb 13 with his twitter announcement that his biggest failure for 2014 was in not securing disclosure of classified UFO files.
Significantly, he made his UFO tweet on his last day working with the Obama administration, before leaving to become the unofficial chairman of Hillary's 2016 Presidential campaign.
Podesta's Feb 13 tweet suggested he had attempted to gain access to UFO files based on his official responsibility as Counselor to the President on the Environment and Energy. Presumably, classified UFO files have great significance in the search for alternative energy sources. Podesta had been informally briefed by UFO disclosure advocate Steven Greer back in Jan 2009 that classified UFO files hold the key to developing new energy technologies.
Podesta's Feb UFO tweet raised obvious questions of whether Obama was aware of or supported Podesta's UFO disclosure efforts. If so, the corollary is what government agency or non-governmental entity could deny access to such classified UFO files? More intriguingly it raised the question of whether a non-human factor could be involved.
A possible answer emerged a month later when Obama appeared on Jimmy Kimmel live. Kimmel said that if were President, he would try to get to the bottom of the "UFO files" and Area 51. Obama replied: "The aliens won't let it happen, You'd reveal all their secrets. They exercise strict control over us."
Most media sources assumed that Obama was joking and his comments were not true. Not so according to former FBI special agent Ben Hansen who conducted a forensic analysis of Obama's body language during the UFO segment. According to Hansen in a video released on YouTube, Obama's body language indicated he had elevated breathing at the time of the UFO questions, and was under stress.
Hansen explains that in such situations it is not unusual to use hyperbole to evade a difficult question whereby the truth is stretched in order to hide it. By using the hyperbole aliens "exercise strict control over us," Obama was in fact revealing that there is some truth to the alien control issue. The implications of Hansen's forensic analysis is striking. Not only do extraterrestrials exist, but they are involved to some extent in controlling U.S. officials!
Furthermore, when Kimmel said that former President Clinton had looked into the UFO issue and Area 51 and had found nothing, Obama replied: "That's what we're instructed to say." Hansen's analysis concluded that Obama was being truthful while appearing to make a joke. The clear implication is that President Clinton knew that extraterrestrial life is real and UFO technologies were being secretly studied in places like Area 51.
If President Clinton learned early on that extraterrestrial life is real, and that the information is being tightly controlled by national security entities and possibly even involved extraterrestrials themselves, then it's almost certain that Hillary also learned the truth.
By hiring John Podesta to be her Campaign Chairman despite his history of public comments about UFOs, Hillary is signaling that she is sympathetic to Podesta's pro-UFO disclosure efforts. Indeed, it may be a factor in why she selected Podesta to be her Campaign Chairman.
Podesta and Clinton may have a strategy for raising the issue of UFOs and extraterrestrial life during the 2016 campaign as something worth serious discussion. At the very least, the campaign will certainly be asked questions about Hillary's prior involvement in a behind-the-scenes effort to declassify UFO files during her husband's administration. The UFO extraterrestrial issue promises to make the 2016 Presidential campaign one unlike anything before it.
© Michael E. Salla, Ph.D. Copyright Notice