Wikileaks Reveals USAF General involved in UFO & Secret Space Program Disclosures
Among the latest Wikileaks email releases is one revealing the name of a US Air Force General involved in an initiative led by rockstar, Tom DeLonge, to reveal the truth about UFOs and secret space programs. This General ran a top USAF research facility out of Wright Patterson Air Force base up until 2013, and has been secretly helping DeLonge to put together a team of ten advisors to tackle the issue of how to reveal to the world the truth about UFOs and a secret space program run by the USAF using antigravity technologies.
The hacked email is addressed to John Podesta, chairman of the Hillary Clinton Presidential Campaign, and dated January 25th, 2016, with the subject header "General McCasland":
He mentioned he's a "skeptic", he's not. I've been working with him for four months. I just got done giving him a four hour presentation on the entire project a few weeks ago. Trust me, the advice is already been happening on how to do all this. He just has to say that out loud, but he is very, very aware – as he was in charge of all of the stuff. When Roswell crashed, they shipped it to the laboratory at Wright Patterson Air Force Base. General McCasland was in charge of that exact laboratory up to a couple years ago. He not only knows what I'm trying to achieve, he helped assemble my advisory team. He's a very important man.
Best, Tom DeLonge

Podesta had previously been named by DeLonge as an official working with him to reveal the truth about UFOs. Podesta's involvement in UFO disclosure initiatives is well documented, and involves his service in both the Clinton and Obama Presidential administrations.
Arguably, the most significant among Podesta's many statements about UFOs and government secrecy was his tweet, on the final day of his appointment as a Senior Advisor to President Obama, where he revealed:

In early 2016, DeLonge co-authored the book, Sekret Machines: Chasing Shadows, which is the first in a planned multimedia series of books and documentaries promising to blow the lid off of a cover up of secret space programs and the UFO phenomenon.
In Sekret Machines, DeLonge describes an unnamed General who had helped him to put together a team of advisors to promote disclosure:  
I've had meetings in mysterious rooms far out in the desert. I've had meetings at the highest levels of NASA. I have had conversations at research centers, think tanks, and even on the phone connected to secret facilities. I've been introduced to a man whom I call "the Scientist," and another whom I call "the General." And there are many more of whom I cannot say much about, but some have become true friends, and all have become close counselors. Each of these men has all held, or currently holds, the highest offices of the military and scientific elite. The point is, I have done it. I have assembled a team of men and women "in the know." And they all believe I am doing something of value, something worth their time and yours.[Sekret Machines – Kindle Locations 95-100]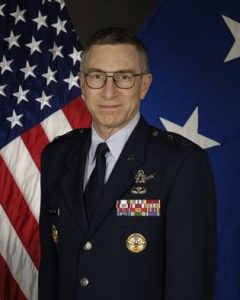 With the Wikileaks release, we now know that the unnamed general is Major General William N. McCasland, who up until 2013 was the Commander of a top Air Force Research Laboratory.
Here is a brief biography of McCasland prior to his retirement:
Maj. Gen. William N. McCasland is the Commander, Air Force Research Laboratory, Wright-Patterson Air Force Base, Ohio. He is responsible for managing the Air Force's $2.2 billion science and technology program as well as additional customer funded research and development of $2.2 billion. He is also responsible for a global workforce of approximately 10,800 people in the laboratory's component technology directorates, 711th Human Performance Wing and the Air Force Office of Scientific Research.

McCasland's biography clearly establishes that he had the necessary scientific and technical background to be very familiar with the topic of advanced aerospace technologies related to the UFO phenomenon.
McCasland, however, is not the only USAF General supporting DeLonge.  On the back cover of Sekret Machines, an endorsement appears from another retired US Air Force General whose last military assignment was Special Assistant to the Commander, Air Force Space Command. Here is what Maj. General Michael Carey had to say:
Sekret Machines scratches at the surface of "who do" we trust with our classified technology – certainly our adversaries are aware of our undertakings, as they are doing the same, but what of our citizens, our politicians, even our own military. Tom DeLonge and A.J. Hartley create a convincing narrative describing the "cat and mouse" game that is timeless between strategic adversaries. It has existed under the sea, on the surface of the earth and in its skies, why wouldn't we believe it occurs in space. Our military leaders have been saying space is a contested environment for years now, perhaps we should believe them! -Maj. Gen. Michael J. Carey
With the Wikileaks release, we now know the name and background of the USAF General directly involved in DeLonge's disclosure initiative. The endorsement by Carey for Delonge's Sekret Machines confirms that at least two, and possibly more senior USAF officials are covertly supporting DeLonge's disclosure initiative.
In Sekret Machines, Tom DeLonge spends much time describing corporate involvement in developing a secret space program involving the USAF. According to him, a global consortium of corporations secretly funded the development of TR-3B 'flying triangles' using antigravity and torsion field principles adopted from experiments conducted by Nazi Germany, and later reverse engineered by the USAF.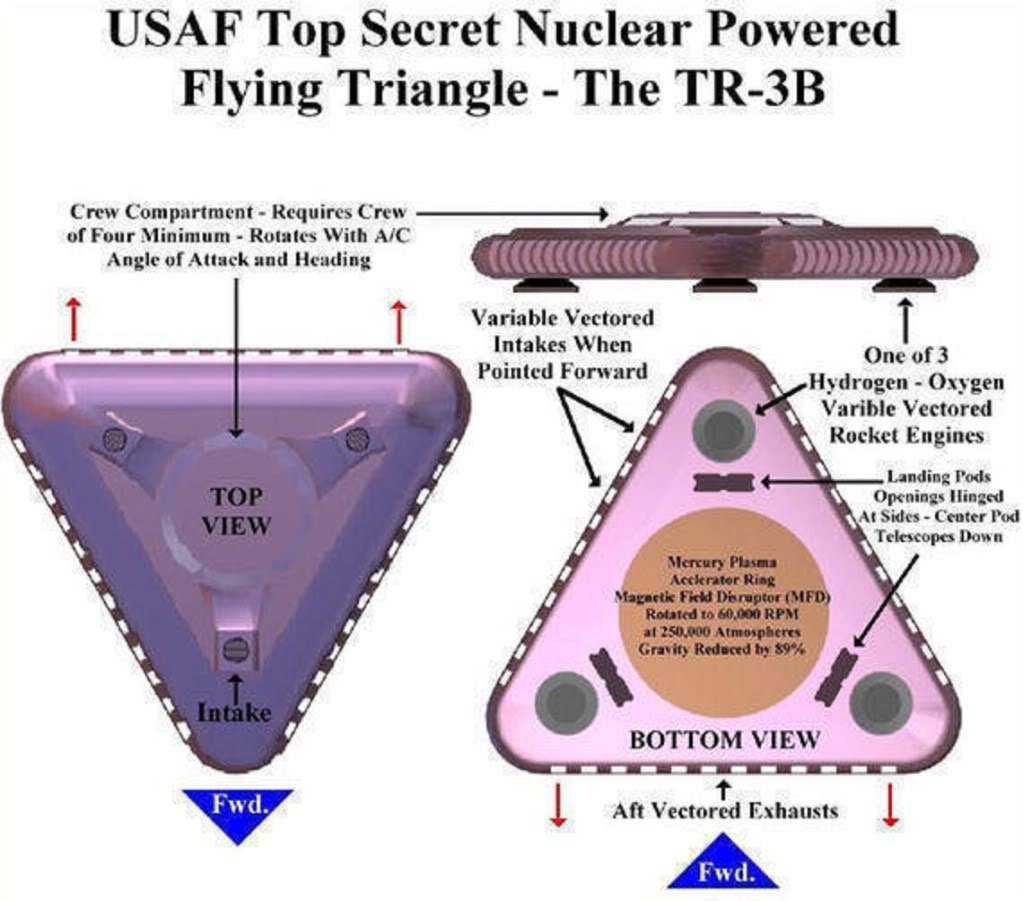 This resulted in the development of a squadron of TR-3B's based out of Area 51's highly secretive S-4 facility at Papoose Lake. The US Air Force Space Command and Defense Intelligence Agency is in charge of the TR-3B or 'Locust', operating out of S-4, according to Delonge, as relayed by his advisory team, which we now know includes McCasland.
Delonge went on to explain in Sekret Machines that the TR-3B is a combined U.S. military and corporate made aerospace vehicle capable of operating both near the Earth's surface as a conventional aircraft, and in near Earth orbit as a spacecraft. He described different sized Locust vehicles, with the largest being several hundred feet across.
In a prior article, the possibility was discussed of DeLonge being part of a "limited hangout" initiative where some, but not all aspects of multiple secret space programs are publicly revealed. It is plausible that McCasland, and the rest of the advisory team of ten senior corporate and military personnel advising DeLonge, may be part of a limited hangout operation to spill the beans on what has been happening at Area 51, in order to keep hidden even more important secret programs happening elsewhere.
© Michael E. Salla, Ph.D. Copyright Notice
Further Reading
Hillary Clinton, John Podesta, secret space program, Tom DeLonge, USAF, William McCasland