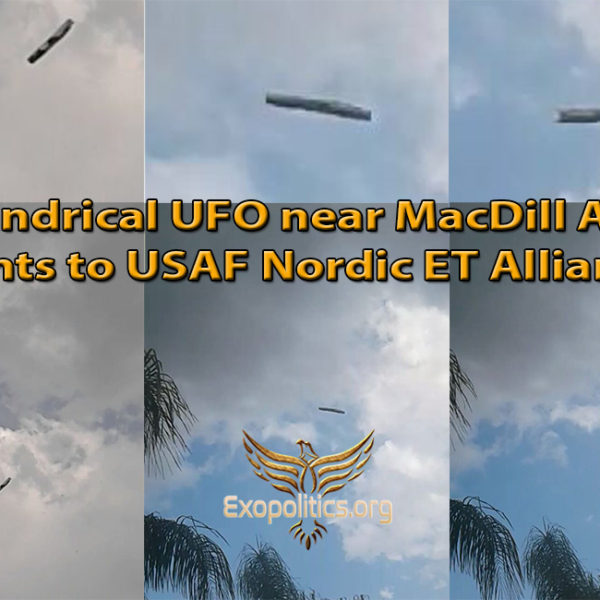 Only three days after MacDill Air Force Base reopened from a mandatory evacuation due to Hurricane Irma, UFOs were once again photographed near it. This time, the UFO's were cigar-shaped, and at least 100 meters in size according to the photographer, JP (a pseudonym), who I have known for nine years and is a very credible source.
On September 14, at around 3 pm (EDT) JP took a series of 11 photos and also video of the cigar-shaped UFO which appeared approximately two miles from MacDill AFB. Several orb-like objects were also moving around the cigar-shaped ship, which first appeared coming out of the clouds, according to JP's eyewitness account.
Further, he says that during the six minutes of filming and photographing the incident, all city noises ceased around him and it became very quiet and peaceful. Yet that quickly changed after the cigar UFO disappeared back into the clouds.
What follows below is a short mp4 of the 11 photos JP sent to me, which show the cigar UFO and possible companion craft nearby in the first five photos of the series.
Below is a composite of three of the images which most clearly show the cigar-shaped UFO, with added close-ups at the top of the composite. The first image shows approximately five orb-like objects, which JP said were in the vicinity of the craft.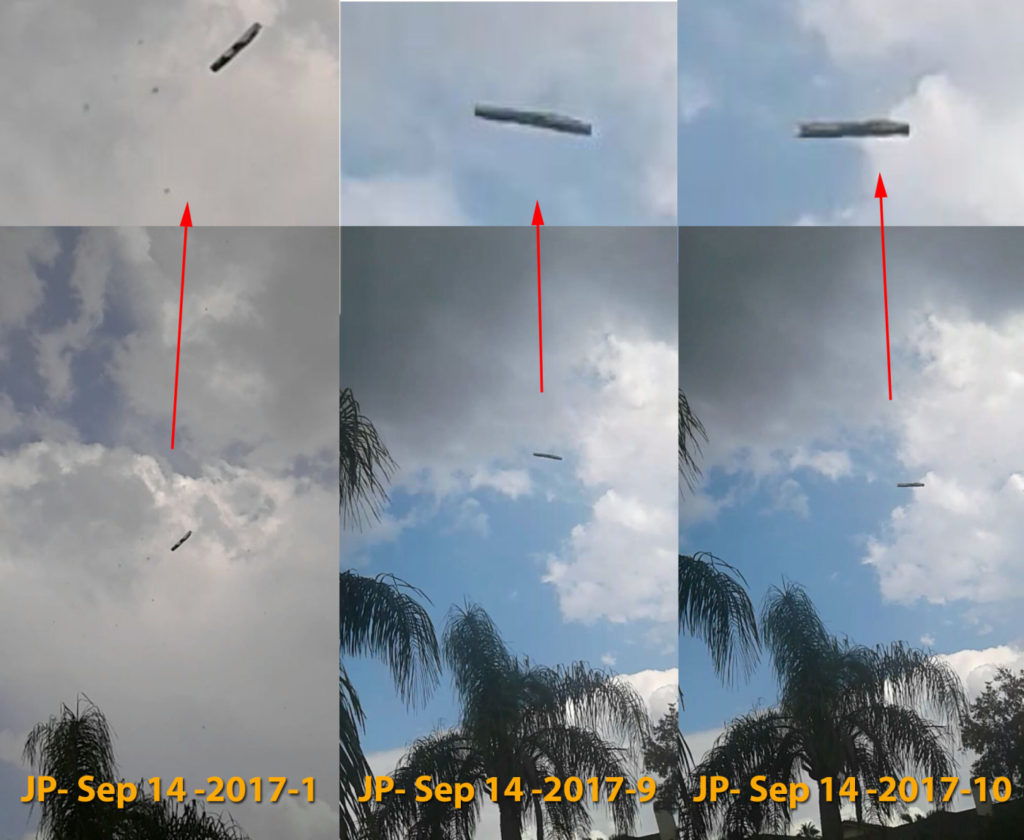 JP emphasized that he felt very calm and peaceful during the sighting as all around him turned quiet. This makes him suspect that the craft was extraterrestrial in nature since his feelings were very different during the flying triangle sightings he photographed from September 1 to 7.
As discussed in my first article on JP's flying triangle photos, he first got in touch with me in 2008 to talk about his extraterrestrial contact experiences he had in Brazil. Later it became clear that this was a human-looking "Nordic" group of extraterrestrials communicating with him.
During his previous contact experiences, JP has told me that he had feelings of peace and calm, and his encounter with the cigar-shaped craft had generated a similar emotional impact on him. This is why he believes this photographed craft is extraterrestrial rather than part of the USAF secret space program.
Then something occurred after he took the 11 photos and video that was very upsetting for JP. He says that after the cigar UFO departed, the ambient noise returned and he received a phone call. The person on the line was very abrupt and threatening. The male voice told JP, "don't put [out] no videos, delete [them]", then he hung up.
Immediately after receiving the call, JP said it began to rain, and two lightning bolts struck the ground in succession about 20 feet (7 meters) from him. He felt very intimidated by the events and decided to delete the video, but to keep the nine photos which he soon sent to me.
As to who called him, a clue comes from another incident JP told me about which occurred on the previous day, September 13. JP had been assigned to visit a private residence for his job where he and the customer began talking. Here he received a veiled warning as he explains:
I was at a customer's house and we were talking. We were talking about weather manipulation. I never actually talked to this customer before. He told me something really, really interesting. The house that is in front of his is the house of the commander of the CIA at MacDill Air Force Base… I got cold feet, cold hands, the customer said we're watching you … He went inside.
What this exchange suggests is that CIA operatives are closely monitoring JP who is being allowed to photograph antigravity flying triangle craft near MacDill, which are operated by Special Operations Command.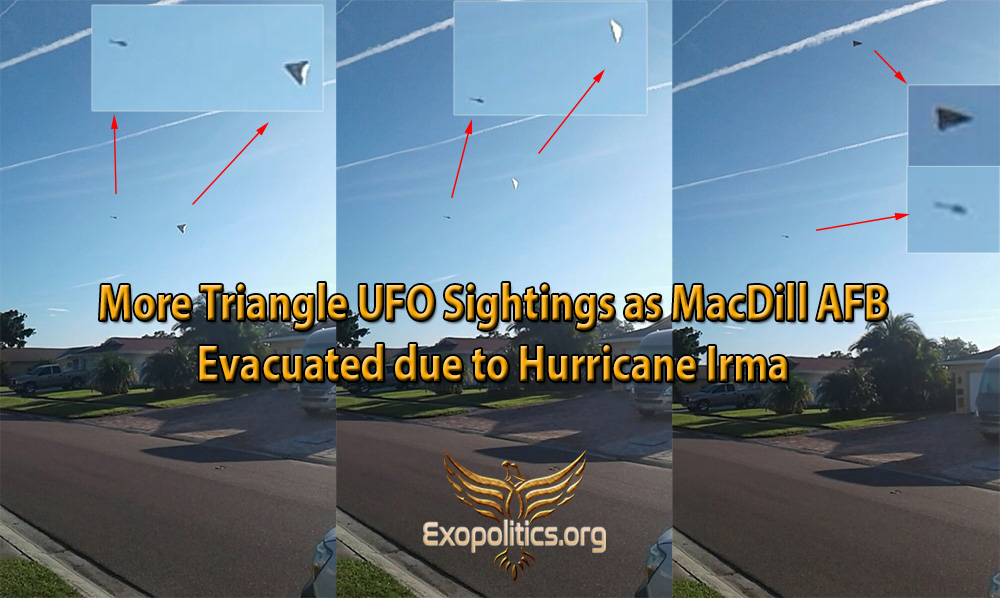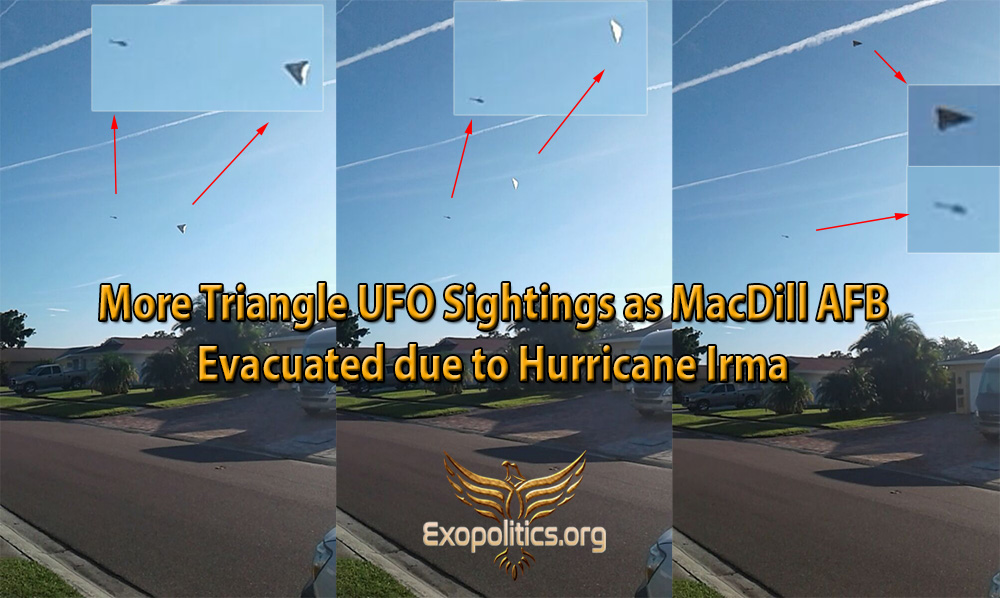 JP knows a covert operative from MacDill who has befriended him, and who has been revealing details of various special forces operations involving the flying triangles out of MacDill. Further, JP says that he has also been abducted by the flying triangles on various occasions and taken to place where he has encountered human looking extraterrestrials.
It appears that a group of extraterrestrials, which are cooperating with Special Operations Command, are allowing JP to photograph their vehicles near MacDill AFB. What this suggests is that Nordic extraterrestrials are actively working with Special Operations Command to disclose the existence of antigravity flying triangles and also the existence of extraterrestrial life.
Such a scenario is bolstered by a leaked 1989 Defense Intelligence Agency document which discussed how Nordic extraterrestrials are friendly, and can be relied on as opposed to other extraterrestrial groups. The briefing document refers to four groups of extraterrestrial visitors which are listed in order of importance to our planet, and cites whether they are friendly or not:
There are four basic types of EBEs so-far confirmed. And they are listed here in descending order of their influences on our planet.
Earth-like humanoids. There are several variations more-or-less like ourselves. The majority of these are friendly and are the bulk of our EBE contacts. Most have a high degree of psychic ability and all use science and engineering of an advanced nature.

Small humanoids or "Grays". The Grays, so–called for the hue of their skin possessed by most of this type, are a sort of drone. They are not unlike the worker ants or bees…. They are mostly under the psychic control of the Earth-like humanoids who raise them like pets (or a kind of slave). Assuming the Greys are under benign control, they are harmless.

Non-humaoid EBEs. These are in several classes and come from worlds where dominatnt morphology took a different evolutionary course. Many of these are dangerous not for organized hostile intentions, but because such creatures do not hold human life as sacred…. Thus far, contact has been minimal with only a handful of unfortunate encounters.

Transmorphic Entities. Of all the forms of EBE studied so far by Operation  Majestic, these are the most difficult to understand or even to give a description of. Essentially, such entities are not "beings" or "creatures" … exist in some either dimension or plane which is to say not in our space or time. They do not use devices or travel in space…. In essence these entities are composed of pure mind energies. … They are said (by other EBEs) to be capable of taking on any physical form that they "channel" their energy … as matter.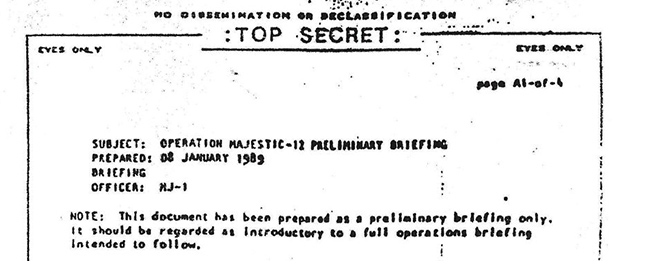 This leaked document was the first time that any Majestic document had ever referred to "human looking" or a Nordic extraterrestrial group. The DIA document and JP's experiences lead to the conclusion that the USAF is now actively working with a Nordic extraterrestrial group.
This Nordic ET – USAF/DIA alliance is opposed by other factions in the US military industrial complex which would help explain why Hurricane Irma was steered towards Tampa, where MacDill and Special Operations Command is located.
This Nordic/USAF/DIA alliance would also explain why JP has been chosen as the individual to take the photos of various craft in the vicinity of MacDill, while also being intimidated by another CIA linked group that wants to slow or prevent his disclosures.
JP believes that he will soon be allowed to share videos of the craft he is witnessing. That will occur as the decision for official disclosure is made at a very high level, likely involving President Donald Trump.
© Michael E. Salla, Ph.D. Copyright Notice
Further Reading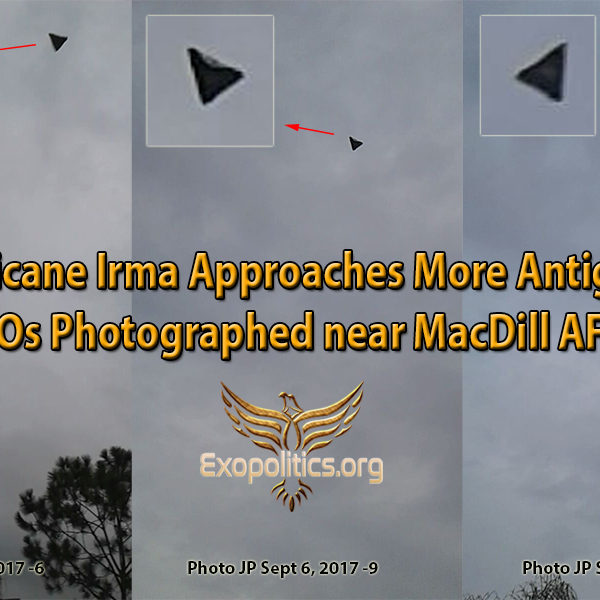 On September 5 and 6, more flying triangle shaped craft were photographed in the vicinity of MacDill Air Force Base in Tampa, Florida, which is the home of US Special Operations Command. The sightings are happening at the same time as Hurricane Irma was heading directly for Florida, among the locations where it has been predicted to make landfall is Tampa.
On the morning of September 5, I was contacted by JP (a pseudonym), who I have been communicating with for nine years and believe to be a credible source, about the unique circumstances that led him to take more photos of a triangular shaped craft in the vicinity of MacDill AFB.
JP said he was prompted to look in the direction of the UFO by a mysterious figure driving an unmarked black car, who appeared to want him to see what was happening, and take photos. Here is what JP said about the incident in his Skype communication to me at 10:16 am (Hawaii Standard Time) about 30 minutes after the incident occurred at 3:45 pm EDT (09:45 HST):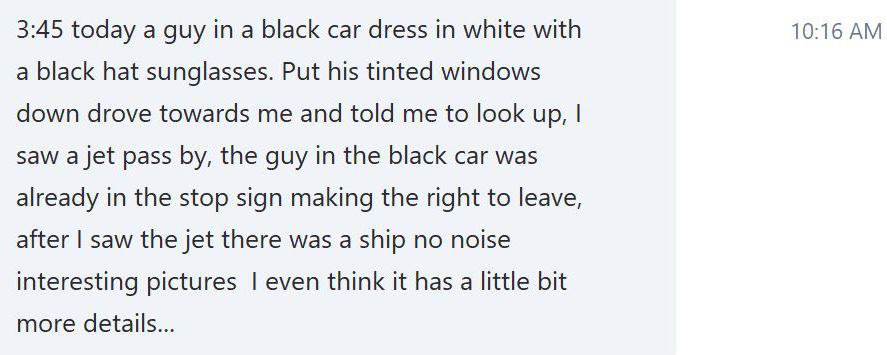 On the right is the clearest from of a group of five photos he took of a triangular shaped craft he photographed after the incident with the mysterious individual driving the black car.
The September 5 incident suggests that covert operatives out of MacDill Air Force Base, want JP to photograph flying triangles very likely associated with Special Operations Command.
The connection with MacDill and the craft was discussed in previous articles about JP's photographs of triangular UFOs published on September 1 and September 4.
In the September 1 article, I discussed JP's claims that he has been taken on antigravity craft from MacDill; and how an alleged covert operative out of MacDill has befriended him, and been revealing details of some of his classified missions with a USAF Secret Space Program.

On September 6 (today), from 7 to 7:15 am (EDT) JP took a series of nine photos, which very clearly depict a triangle shaped craft that appears to be the famed TR-3B antigravity craft.   
Below are three photos from the series taken on September 6, which most clearly show the alleged TR-3B, which JP claimed to be weaving in and out of the clouds.
The triangle shaped UFO/TR-3B sightings are happening at the same time as Hurricane Irma was heading directly for Florida, among the possible locations where it may make landfall is Tampa.
Here is what the Tampa Bay Times had to say about the Hurricane situation on September 5:
Every weather update brings more bad news. It looks more and more likely that Hurricane Irma will hit Florida, but exactly where is hard to say. Some models show landfall around Tampa Bay while others call for a hit closer to Miami.

Below is a local Fox news weather map depicting possible routes for Hurricane Irma, three of which take it right over Tampa.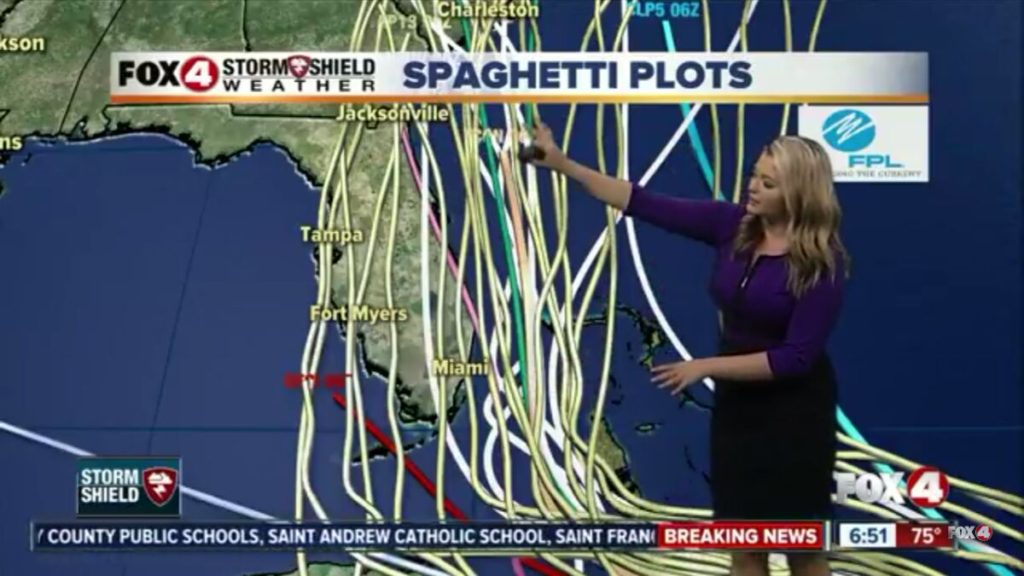 The possibility that Tampa, Florida may turn out to be where Irma makes landfall on the Florida coast raises an intriguing possibility. Is Hurricane Irma linked in some way with the triangle UFO sightings, which appear to be sanctioned by US Special Operations Command as a means of disclosing the existence of a USAF secret space program?
© Michael E. Salla, Ph.D. Copyright Notice
[Update 9/21/17 – Questions have been raised about the authenticity of the composite pictures I have created using the original photos provided to me by JP. The composite photos were created using Adobe Photoshop where I added text and did a close up of the UFO that was inserted at the top of each of the three originals. There has been no photoshop manipulation of the objects themselves, which can be seen by viewing the originals which are available below. Click images to enlarge.
Further Reading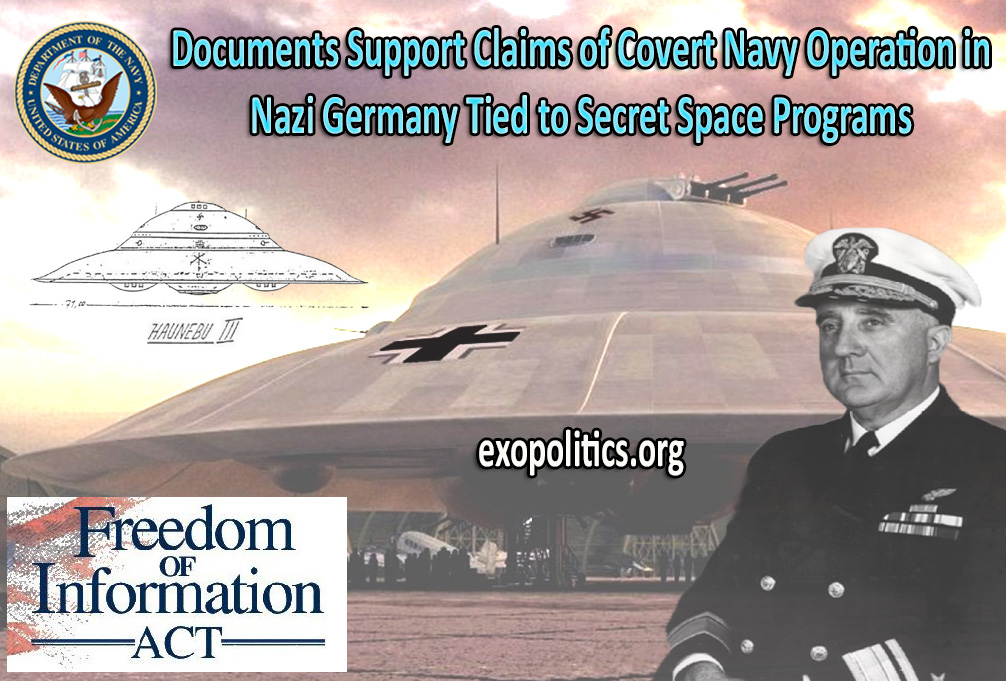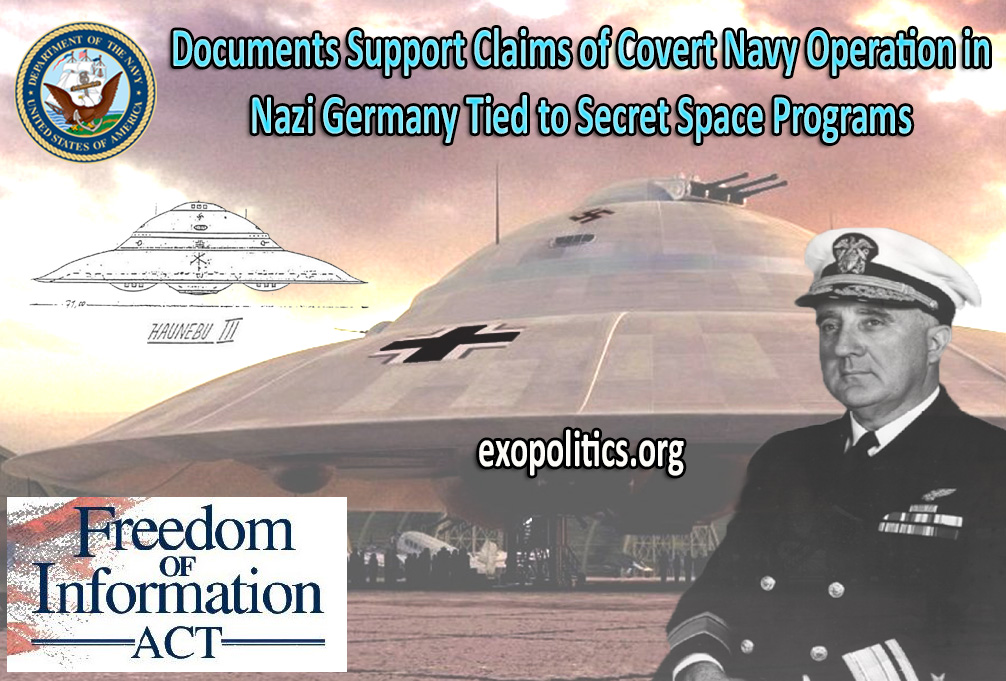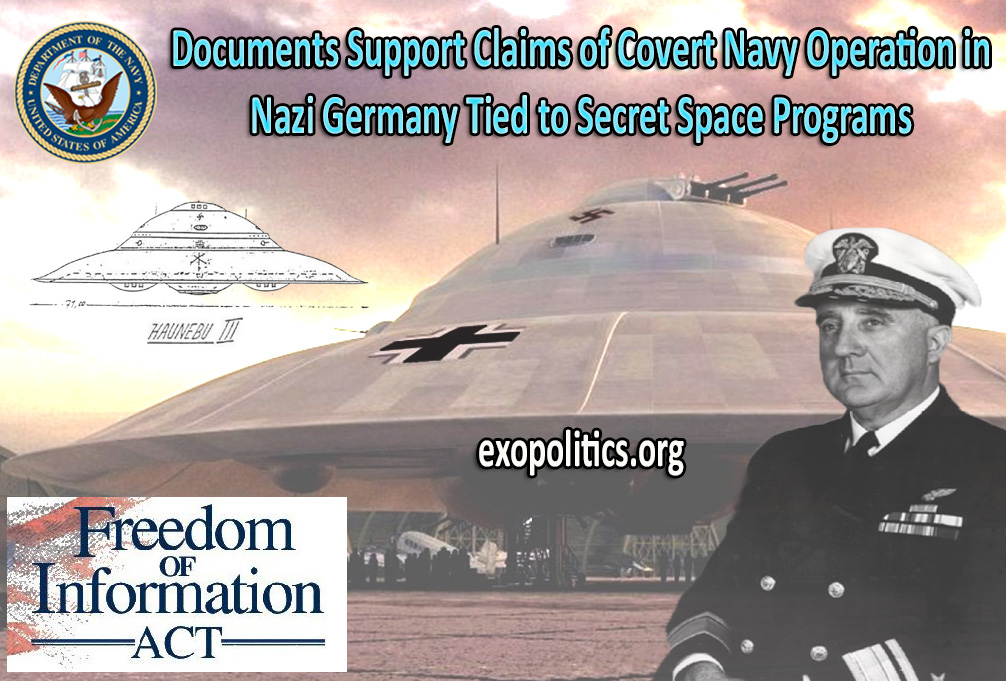 The sensational claim by retired aerospace engineer, William Tompkins, that he was involved in a covert operation out of Nazi Germany, which provided intelligence on antigravity vehicles that helped launch a secret U.S. Navy space program, has just been given a boost by documents recently obtained by the Freedom of Information Act (FOIA).
A number of the documents confirm that the signature on two exit passes provided by Tompkins, who says he carried intelligence briefing packets out Naval Air Station San Diego about the Nazi antigravity craft to U.S. aerospace research facilities, belonged to Rear Admiral Rico Botta.
Another FOIA document, along with one of the exit passes, supports Tompkins' claim that he was directed by Admiral Botta to use his personal plane to take briefing materials to advanced U.S. aerospace facilities working on experimental aircraft.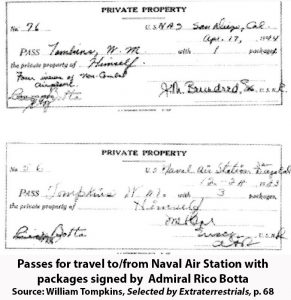 The two exit passes are dated December 12, 1943 and April 17, 1944 and respectively refer to Tompkins being permitted to carry one and three packages out of the Naval Air Station. These exit passes display a signature which Tompkins states belong to Admiral Rico Botta, who was the Assembly and Repair Officer for the Naval Air Station.
Botta's signature, which appears on a number of the FOIA documents received from the National Archives, matches the signature on the exit passes..
An example of Botta's signature appears on a Navy personnel file with his photo dated from 1934 when he was a Lieutenant Commander.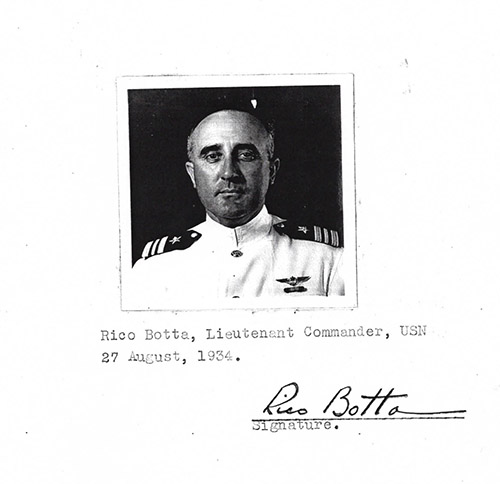 The following graphic shows a side by side comparison of the 1934 document with the two exit passes.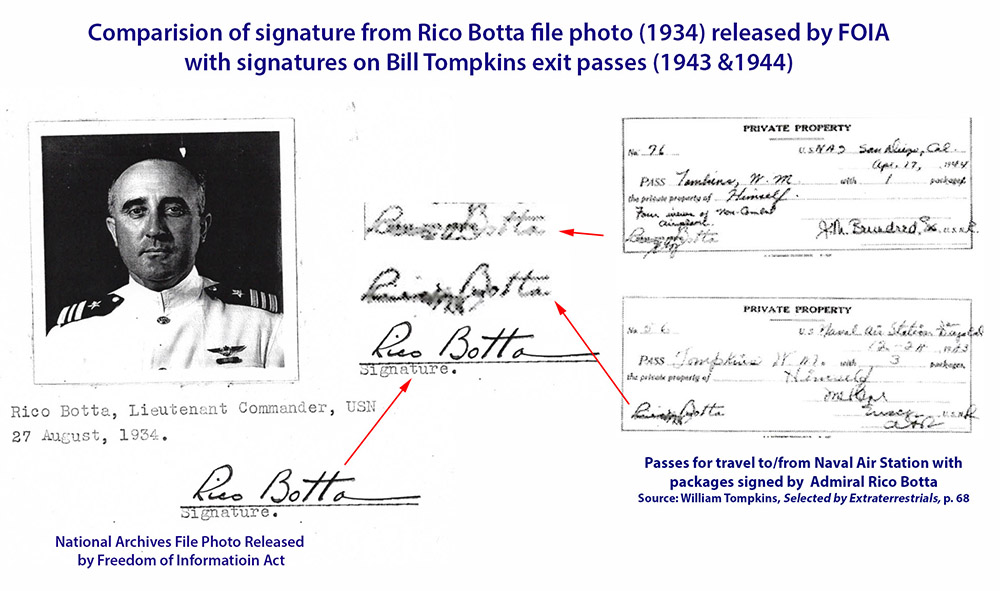 Dr. Robert Wood, an expert who specializes in document authentication, states in a September 25 email that the signatures "look identical."

On September 26, I spoke by phone with Dan Willis, who worked at the Naval Communication Station in San Francisco for a tour of duty between 1968 and 1971, and later worked for 13 years at the Naval Electronic Communication Engineering Center in San Diego. He also had often visited the San Diego Naval Air Station where his father worked for 20 years.
Willis said the two passes possessed by Tompkins are described as "chits" by the Navy. Willis explained that the signature at the bottom right of the two passes was the original authorizing officer for the pass. The signature on the left was the final authorizing officer.
Willis confirmed it was very likely the signature stamp of Admiral Rico Botta. This meant that the packages being carried by Tompkins, were ultimately approved for off-site transport by the Admiral himself, who was at the apex at the chain of command at the Assembly and Repair facility at the Naval Air Station which at the end of the war had over 10,000 personnel.
Significantly, the hand written words on the April 17, 1944, pass, "Four [For] Issue of Non-Combat Airplane" very likely referred to a private airplane Tompkins could use for delivering his package(s).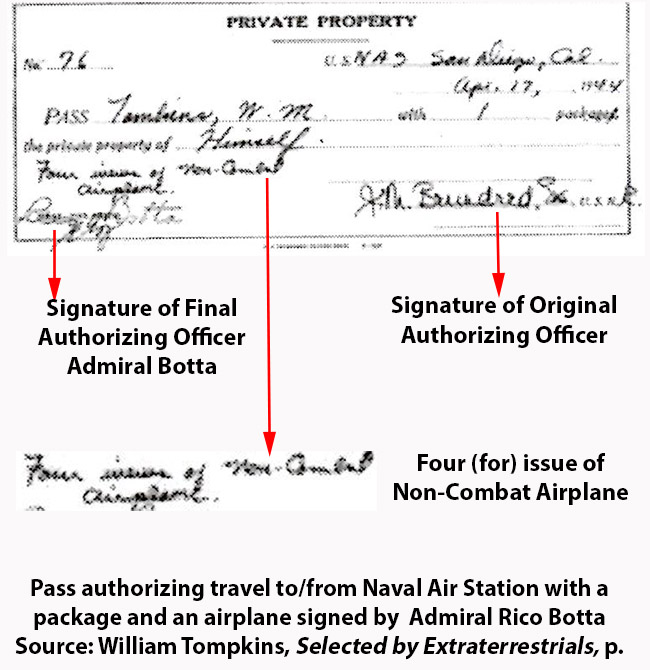 In his book, Tompkins says that he was given access to the smaller of two planes that were at the disposal of Admiral Botta. Tompkins then explains that he used the plane for taking the briefing packages to the different aerospace facilities where he assisted in the research of the extraterrestrial related technologies:
Flew admiral's plane to Douglas El Segundo, Lockheed Burbank and China Lake for four years… 1943-1945. Spent much time at China Lake facility modifying rockets for testing (40 visits) and working on their alien projects. (Selected by Extraterrestrials, p. 427)
One of the FOIA documents shows that beginning on October 1, 1942, just one month before he was reassigned to Naval Air Station, San Diego, the then Captain Botta, who was stationed at the Bureau of Aeronautics, visited five research facilities working on experimental aircraft.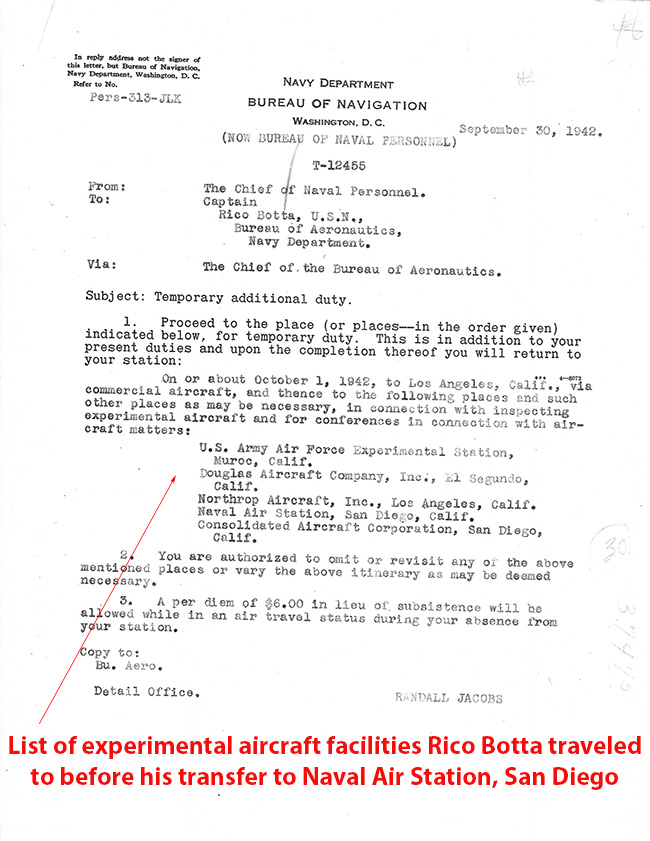 This FOIA document, issued on September 30, 1942, confirms that Botta was directly involved in the study of experimental aircraft, and that this was connected to his impending reassignment to one of these facilities, Naval Air Station, San Diego, on November 22, 1942.  
Of special significance is the reference to the Douglas Aircraft Company, which according to Tompkins was heavily involved with the Navy and Army Air Force in studying the feasibility of antigravity research and development. This cooperation led to an informal working group comprising thee Douglas engineers, two generals and two admirals, which culminated in the launch of the RAND Project out of the Douglas Headquarters in Santa Monica, California, in October 1945.
Regarding the reference to Botta's rank as Captain in the September 30, 1942 FOIA document, in a previous article, a Senate document was provided confirming that in 1946, Botta had been retroactively promoted to Rear Admiral as of June 1943, based on this war time responsibilities. FOIA documents provide additional documents such as the following signed by Navy Secretary James Forrestal, on behalf of President Truman, confirming Botta's retroactive promotion.

This confirms that relatively soon after he began his new duty running the Repair and Maintenance facility at Naval Station in late November 1942, he was given a temporary rank as Rear Admiral.
FOIA documents further confirm that Botta retired in December 1952 with the rank of Rear Admiral Upper Class (a two star admiral) after completing his final assignment as the head of the Naval Air Material Center in Philadelphia.
Tompkins says that during World War II, he began his military service as a seaman which is among the lowest ranks for enlisted personnel. It is very unusual that such a low ranking enlisted man would have exit passes personally signed by the commander of the facility.
It is even more unlikely that Tompkins, a seaman, would be given permission to pilot Admiral Botta's plane for the performance of the normal duties assigned to individuals with such a low rank.
Tellingly, Tompkins has supplied mission orders, which refer to his duty of being a Disseminator of Aircraft Research and Information: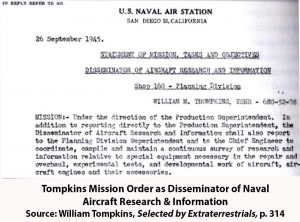 This meant that Tompkins assigned covert missions were considered to be of vital importance to research and development efforts for experimental aircraft.
Consequently, confirmation of Botta's signature on Tompkins' personal property passes and Botta's visit to experimental aircraft facilities just before his transfer to Naval Air Station San Diego, suggest three things that are pertinent to Tompkins claims of serving in a covert intelligence program where he was disseminating briefing packages concerning revolutionary antigravity aircraft.
One, Botta's signature confirms that Tompkins was performing covert missions directly under the authority of Botta.
Two, Botta's signature supports Tompkins' claim that he was part of a covert intelligence briefing program, allegedly with 29 spies, directly under Botta's authority, which provided vital intelligence data for experimental aircraft projects at a number of advanced aerospace facilities.
Finally, Tompkins had permission to pilot one of Admiral Botta's planes in performance of approved missions to deliver briefing packets to facilities working on experimental aircraft, at least four of which Botta had visited less than two months before his transfer to the Naval Air Station, San Diego.
This suggests that the experimental aircraft research facilities were prepared to receive Tompkins as Botta's authorized representative to disseminate sensitive aerospace information.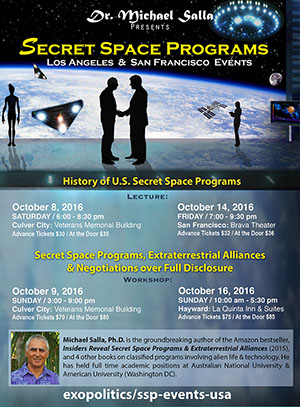 Consequently, Tompkins' claims that he performed a covert mission of disseminating briefing packets distilled from debriefings of 29 Navy spies in a program run by Admiral Rico Botta is supported by a number of FOIA documents. Tompkins' assertion that Nazi antigravity research was actively being studied by the U.S. Navy, and subsequently led to the Navy cooperating with the Douglas Aircraft Company in designing secret navy space battle groups, is likewise bolstered by the released FOIA documents.
© Michael E. Salla, Ph.D. Copyright Notice
Announcement: Documents and whistleblowers revealing the creation of antigravity spacecraft belonging U.S. secret space programs, with special reference to the testimony of William Tompkins, will be presented in upcoming lectures and workshops in Los Angeles (Oct 8-9) and San Francisco (Oct 14 & 16) by best-selling Amazon.com author Dr Michael Salla. More info here.
Acknowledgement: I am very grateful to Duke Brickhouse, J.D., who drafted and sent the Freedom of Information Act letters on my behalf to the U.S. National Archives to gain the release of Admiral Rico Botta's personnel files.
Further Reading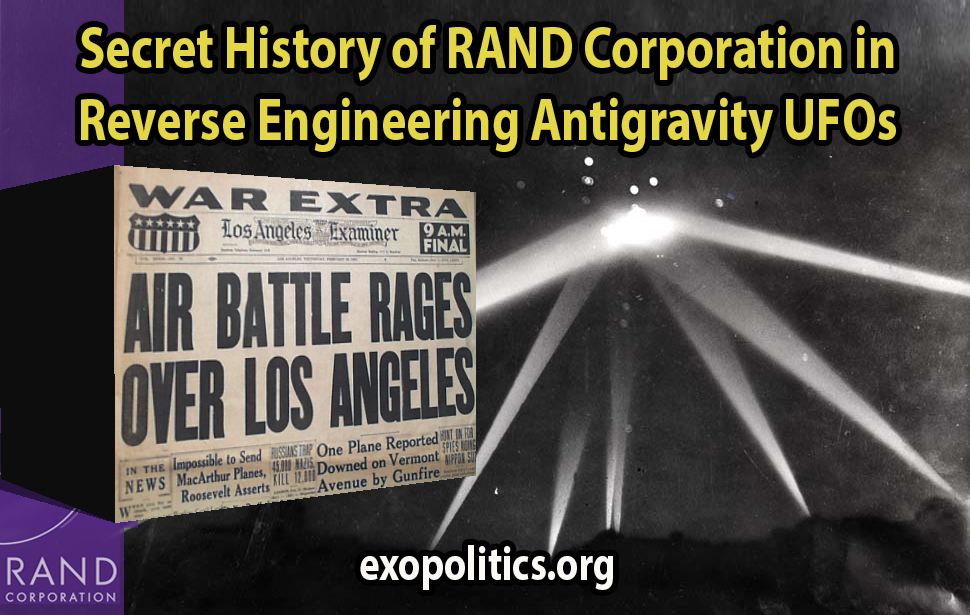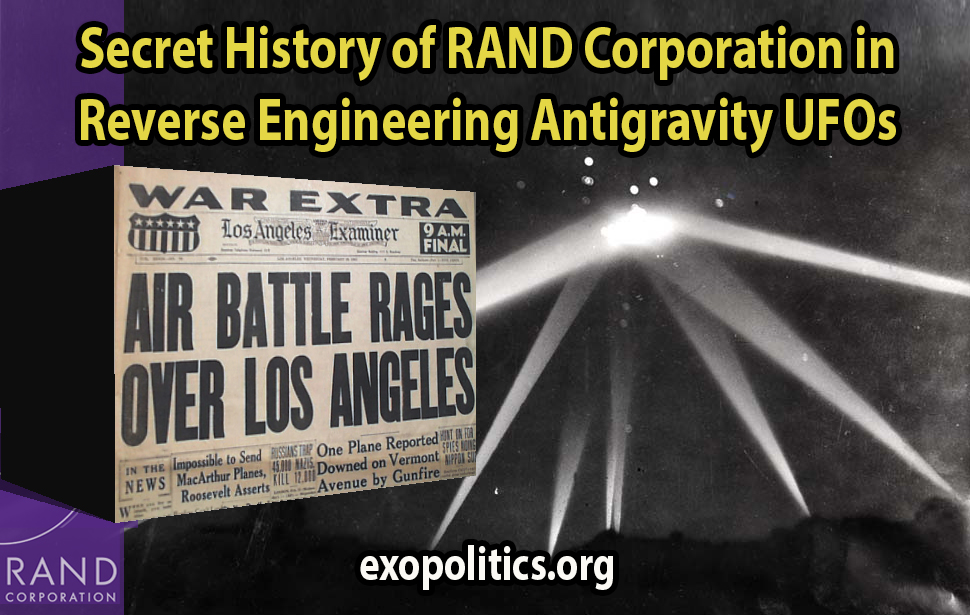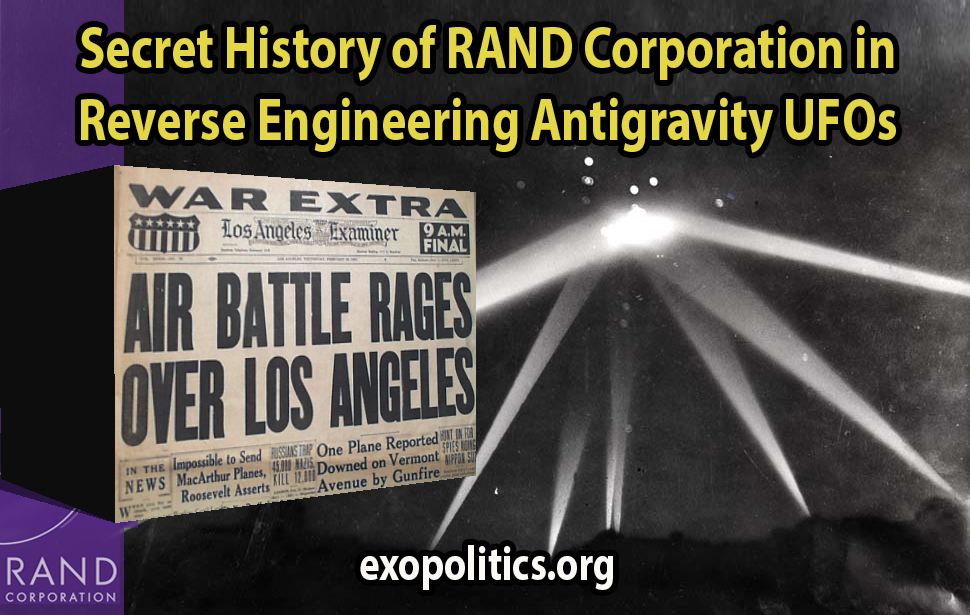 The RAND Corporation traces its origins to a research and development project created inside the Douglas Aircraft Company to study UFOs secretly retrieved by the U.S. military after the February 1942 Los Angeles Air Raid incident, according to former Douglas Aircraft employee, William Tompkins. Tompkins further reveals that in 1943 he began delivering briefing documents from a covert Navy espionage program, which had learned about antigravity craft created by Nazi Germany, to the Douglas research and development project that later evolved into the RAND Corporation.
The Nazi antigravity craft were similar in design to retrieved UFOs suggesting an alliance had been reached between the Nazis and one or more extraterrestrial civilizations. Further compounding the problem, according to Tompkins, was that the Navy spies had learned that the Nazis had relocated significant resources to remote locations in Antarctica during World War II, with the assistance of an extraterrestrial civilization called the Draconians.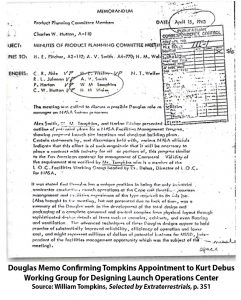 The secret history of RAND was first revealed by Tompkins in his book, Selected By Extraterrestrials and in subsequent interviews where he discussed his 12 years working at Douglas Aircraft from late 1950 to May 1963. In a September 19 telephone interview, Tompkins gave more details about RAND and its earlier involvement with Douglas Aircraft in studying UFO reports and the Nazis antigravity projects.
Tompkins revealed that in early 1942, after the Los Angeles UFO incident, the President of Douglas Aircraft Company, Donald Douglas, Snr, along with his chief engineer, Arthur Raymond, and his assistant, Franklin Bolbohm, convened an informal working group that included two Navy admirals and two Army Air Force Generals to investigate the research implications of two retrieved UFO craft.  
A leaked Majestic Document dating from February 1942, supports Tompkins claim that two UFOs had been retrieved after the Los Angeles incident, by the Navy and the Army respectively:
Regarding the air raid over Los Angeles it was learned by Army G2 that Rear Admiral Anderson has informed the War Department of a naval recovery of an unidentified airplane off the coast of California with no bearing on conventional explanation. Further it has been revealed that the Army Air Corps has also recovered a similar craft in the San Bernardino Mountains east of Los Angeles which cannot be identified as conventional aircraft. This Headquarters has come to the determination that the mystery airplanes are in fact not earthly and according to secret intelligence sources they are in all probability of interplanetary origin.

The Douglas Aircraft Corporation was headquartered in Santa Monica, so it is natural to assume that senior Douglas personnel would have witnessed the Los Angeles event, which Tompkins himself witnessed as an 18 year old at the time, and described in detail in Selected by Extraterrestrials.
Subsequently, it is very plausible that Donald Douglas, Snr, would have contacted senior officers in both the US Navy and Army to form an informal working group to discuss the UFO incident and its implications for the aeronautical industry in early 1942. After all, Douglas Aircraft Company was ramping up aircraft production for both the US Navy and Army Air Force, and it behooved everyone to learn as much as possible about the UFOs involved in the Los Angeles incident.
Therefore Tompkins' claim that it was out of this informal working group established by Donald Douglas, which three years later led to the formal establishment of Project RAND in October 1945, is supported by historical events.
By 1948 Project Rand evolved further into a separate organization called the RAND Corporation. Today, the RAND Corporation is a global policy think tank with over 1800 staff, multiple U.S. and international offices, scientists drawn from 53 countries, nearly US$300 million in revenue, and with major divisions in (RAND) Europe and (RAND) Australia.
It is historical fact that the RAND Corporation owes its origins to a classified Research ANd Design (RAND) project initially created within the Douglas Aircraft Company. By 1945, Douglas was among the leading manufacturers of aircraft for both the US Navy and US Army Air Force. Douglas produced nearly 30,000 aircraft for the successful war effort, and its engineers and production facilities were world renowned.
It was not only the Los Angeles UFO incident that was being studied by the Douglas Aircraft Company's informal working group that later evolved into the RAND Project in 1945. Tompkins revealed that in early 1942, he was involved in a covert Navy espionage program conducted out of the Naval Air Station, San Diego, whose chief mission was to learn about Nazi Germany's secret antigravity research programs. According to Tompkins, 29 Navy spies with German American backgrounds who spoke German fluently, had learned that the Nazis were working on 30 different antigravity prototypes.
The spies said that the Nazis had established two separate antigravity research programs. The first, located in Nazi Occupied Europe, was run by the Nazi SS and aimed at weaponizing antigravity prototypes in order to win the war. These were part of Hitler's promised wonder weapons ("Wunderwaffe") that he believed would ensure Nazi Germany's eventual victory.
The second program, located in secure facilities under the Antarctica ice shelf, was primarily aimed at building spacecraft capable of interstellar travel. This more secretive program was led by German Secret Societies whose antigravity research had begun in the 1920's.
The leaders of the Antarctica program were more interested in interstellar missions, and did not share Hitler's goal of global military conquest, and allegedly even withheld their most advanced technologies from the Nazis during critical stages of the war.  According to Tompkins, the German program in Antarctica was directly being helped by extraterrestrials who wanted to recruit the Germans as a mercenary space force.
Tompkins says that his job, from 1942 to 1946, was to participate in debriefings of the 29 Navy spies and to then put together briefing packets which he would deliver to various U.S. think tanks, corporations and universities. The goal was to see if anyone could understand the advanced aerospace projects the Nazis were working on, and to evaluate their potential for research and development in the U.S.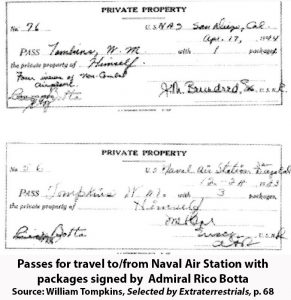 Tompkins has supplied documents that confirm he was indeed allowed to take "packets" out of the Naval Air Station as a "Disseminator of Naval Aircraft Research and Information." Significantly, Tompkins writes in Selected by Extraterrestrials (p.58), that he began delivering briefing packets to Douglas Aircraft Corporation in the Spring of 1943.
Tompkins says that years later, in 1950, he began working with Douglas Aircraft, and was quickly recruited into their secret think tank, called Advanced Design, once it was realized that he was earlier involved in the Navy's covert espionage program out of Nazi Germany.

In 1942, however, a decision had been made at the highest level of the U.S. national security complex not to invest significant resources into the research and development of recovered antigravity spacecraft, until after the war.
Leaked "Majestic Documents" reveal that President Roosevelt, following the advice of military officials, had concluded that the advanced science behind the recovered antigravity craft would be too challenging to reverse engineer in a timeframe suited to the war effort.
In a memorandum to his science advisor, Dr. Vannevar Bush, Roosevelt firmly ruled out a research and development program of "non-terrestrial" technologies based on antigravity principles, because its expense would impact on the development of more conventional military weapons such as the atomic bomb. Roosevelt wrote:
Various points have been raised about the difficulties such an endeavor would pose to the already hardened research for advanced weapons programs and support groups in our war effort and I agree that now is not the time. It is my personal judgment that, when the war is won, and peace is once again restored, there will come a time when surplus funds may be available to pursue a program devoted to understanding non-terrestrial science and its technology which is still greatly undiscovered.

Roosevelt went on to assure that the U.S. would eventually play a leading role in developing the incredible technologies that had fallen into their hands.   
Consequently, it would be after the war that significant scientific resources would be finally devoted to research and development of recovered antigravity craft. In the meantime, the U.S. military would gather as much intelligence as possible on what the Axis Powers were doing in this arena, along with the recovery of any antigravity craft of non-terrestrial origin.
The covert Navy espionage program that Tompkins was involved in was therefore the U.S. military's main intelligence gathering effort in learning about antigravity technology, and its potential use after the war.
The Majestic Documents further  reveal that the Navy was instructed to share its intelligence findings on antigravity craft and UFOs with the Army's G-2 Intelligence, which was assigned primary responsibility for investigating the antigravity craft.

Tompkins has confirmed in phone interviews that he would also give his briefing packets to Army Research and Development facilities, despite reservations by senior Navy personnel in sharing its prized intelligence data.
Consequently, with the official end to World War II hostilities the US Navy and Army Air Force took their first step in planning how it would conduct research and development of antigravity craft which would be used for creating a U.S. space program.
Two months after the surrender of Japan in August 1945, Project RAND was formally set up by the Douglas Aircraft Company in cooperation with the U.S. Army Air Force. Douglas was the ideal corporation for the task since it worked closely with both the Navy and Army Air Force (which became the US Air Force in September 1947).
The RAND Corporation website contains a short historical overview that alludes to the need for the different military services to work together in finally moving forward with a comprehensive research and development program for the advanced antigravity technologies discovered during the war. The Commanding General of the Army Air Force, H.H. "Hap" Arnold wrote a report advocating "the continuance of teamwork among the military, other government agencies, industry, and the universities."
In addition to Arnold, the RAND website identifies others involved in setting up the RAND Project:
Other key players involved in the formation of this new, private organization were Major General Curtis LeMay; General Lauris Norstad, Assistant Chief of Air Staff, Plans; Edward Bowles of the Massachusetts Institute of Technology, consultant to the Secretary of War; Donald Douglas, president of the Douglas Aircraft Company; Arthur Raymond, chief engineer at Douglas; and Franklin Collbohm, Raymond's assistant. The name of the organization? Project RAND.
The historical overview found in the RAND website is significant since it confirms the leading role of the Douglas Aircraft Company in supporting the U.S. military in researching and developing the secrets of antigravity due to the expertise of their scientists and engineers.
The official history of the RAND Corporation furthermore supports Tompkins claim that an informal working group, convened by Donald Douglas, had been earlier established to study antigravity after the Los Angeles UFO incident.
When the official RAND history is combined with the 1942 Majestic Documents describing US Army and Navy cooperation in retrieving and studying two flying saucers recovered after the 1942 Los Angeles incident and Tompkins testimony, it becomes clear that the RAND Project began as a joint Army Air Force and Navy initiative with the Douglas Aircraft Company to study antigravity technologies recovered from alien visitors and intelligence data from Nazi flying saucer projects.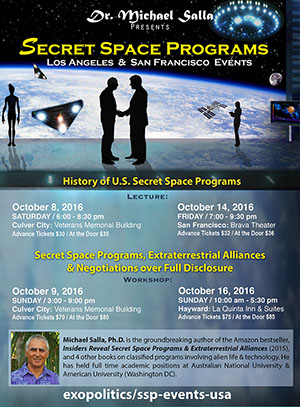 Yet less than three years later, the RAND Project came to an acrimonious end with rival Navy and Air Force antigravity research programs that would evolve into separate secret space programs. Tompkins' testimony reveals that competing extraterrestrial groups worked behind the scenes to direct the U.S. military industrial complex in how it would develop antigravity technologies, and the RAND Corporation was a major institutional player in a hidden proxy conflict.
Click here for Part II.

© Michael E. Salla, Ph.D. Copyright Notice
Announcement: Documents and whistleblowers revealing the creation of antigravity spacecraft belonging U.S. secret space programs, and the role of RAND and other corporations, will be presented in an upcoming lecture and workshops in Los Angeles (Oct 8-9) and San Francisco (Oct 14 & 16) by best-selling Amazon.com author Dr Michael Salla. More info here.
Further Reading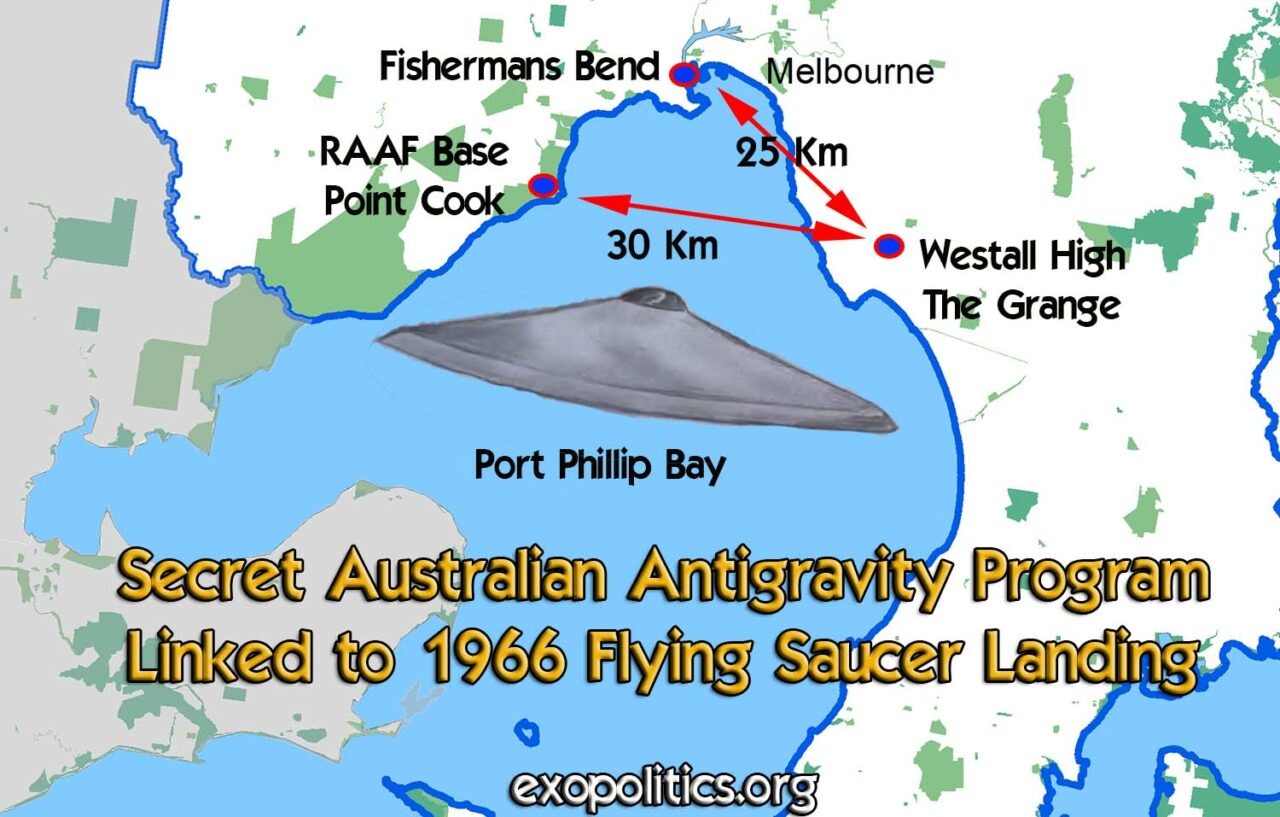 This year marks the 50th anniversary of the most documented UFO case in Australian history – the April 6, 1966, sighting of a flying saucer by over 200 witnesses, who saw it fly overhead for several minutes before briefly landing and taking off again near two schools in the Melbourne suburb of Westall.
The Westall UFO case has been the subject of several Australian news reports and documentaries, which have tried to find answers to the mystery of what precisely had landed. Recent whistleblower testimonies provide a compelling answer – the flying saucer was part a secret Australian aerospace program involving the development of antigravity technology in cooperation with the U.S. and Great Britain.
There have long been unconfirmed reports that the US, along with the United Kingdom, began developing a secret space program with the assistance of Nazi scientists extracted from Germany soon after the end of World War II. Early Nazi flying saucer prototypes called "Vril" were allegedly secretly removed from Germany and shared equally by the US and Britain as required by wartime agreements.
These technology exchange agreements date back to Britain's "Tizard Mission" where a delegation of British scientists led by Henry Tizard traveled to the U.S. in September 1940, and shared British technologies in advance of an expected Nazi German invasion of Britain. 

What is undisputed fact is that 1500 leading Nazi aerospace scientists were extracted to the USA under Project Paperclip, and hundreds of others were evacuated to the United Kingdom by an elite military group called T-Force which forcibly abducted them when necessary.

The former Nazi scientists were put to work in U.S. and British laboratories to develop a new generation of rockets based on the V-2, which were ultimately used to establish nuclear ballistic missiles and also the NASA space program.
Other Nazi scientists were allegedly secretly assigned to develop antigravity space craft using principles of high energy plasma and high voltage electrostatic charges.
High energy plasma, which would circulate around a highly conductive ring at very high revolutions per minute, was a speciality field of one of the Nazi scientists brought to the U.S. by Project Paperclip. Professor Winfried Otto Schumann. He was allegedly involved in developing the first Vril flying saucers in the 1920's and 1930's.
Schumann's name appears on the list of scientists requested by the US Army Air Force (predecessor to the US Air Force established in September 1947) back in 1946, which suggests that his speciality was important for highly classified aerospace projects being studied at the highly classified Dayton, Ohio, aerospace facility.
The first documented reference to electrostatics as a means of antigravity propulsion (electrogravitics) can be found in a 1928 British patent by Thomas Townsend Brown for an electrogravitic device called a gravitator. This has come to be called the Biefeld-Brown Effect, and was incorporated in a 1952 bid by Brown to the U.S. Navy to build a fleet of flying saucer craft called Project Winterhaven.

According to official records, Project Winterhaven was turned down by the U.S. Navy and a subsequent attempt by Brown to fund it through a non-profit foundation resulted in failure. In December 2015, William Tompkins, a retired aerospace engineer came forward to reveal that the U.S. Navy had secretly funded the development of flying saucer craft after all.
According to Tompkins, this was done by the Navy approaching private aerospace contractors such as Douglas Aircraft Company, to design and eventually build an assortment of antigravity vehicles.
Tompkins, revealed that while he worked at Douglas' Advanced Design (1951-1963), he was responsible for submitting designs for kilometer long space craft using antigravity technologies, to the U.S. Navy in "unsolicited bids." These early designs were used for constructing U.S. Navy space battlegroups which began deployment in 1984, as the Solar Warden Space Program.
The U.S. antigravity space program involved leading think tanks and aerospace companies such as Douglas Aircraft Company and the RAND Corporation, which was an off-shoot of Douglas. At the time, Douglas was the leading U.S. manufacturer of advanced military aircraft, and had created a classified think tank called Advanced Design, which was split off to form RAND, according to Tompkins.

Tompkins said that he was directly involved in a covert Navy intelligence program, which had discovered during World War II that up to 30 different flying saucer prototypes had been developed by the Nazis. These Nazi prototypes, or designs for them, were closely studied in U.S. and British laboratories after the war.
Further, Tompkins states that he worked under two senior scientists at Douglas, Dr. William Klemperer and Elmer Wheaton, who were actively researching antigravity principles and UFOs. Wheaton left Douglas in 1962 to take charge of similar projects at Lockeheed's Skunkworks. Tompkins has supplied a document (on right) that confirms that his superiors were working on antigravity in the 1950's, as he claimed.
Similar antigravity research was underway in Great Britain involving think tanks and leading aerospace companies. In 1956, a London based organization called "Gravity Rand" published a scientific discussion paper called "The Gravitics Situation," which revealed the extensive research being conducted by leading aerospace scientists in Britain.

The U.S. and Britain were not alone in researching or developing antigravity technologies. In 1956, Interavia Magazine reported: "There are gravity research projects in every major country of the world. A few are over 30 years old."  Among these countries was Australia, a staunch ally of both Britain and the U.S.
In Australia, the Aeronautical Research Laboratories (1949-1994) was actively involved in classified antigravity research, according to a research physicist, Stan Deyo. Deyo has revealed that when he traveled to Melbourne, Australia in May 1972, he was given a letter of introduction to the head of Aeronautical Research Laboratories, located at Fishermans Bend, where Deyo could continue the antigravity research he had earlier begun in the U.S.
The letter was written by Dr. James B. Maxfield, a Texas radiologist, who was recommending Deyo as someone familiar with antigravity research, who could help the Aeronautical Research Laboratories in its own program. According to Maxfield's letter, first released in Deyo's book, The Cosmic Conspiracy, Maxfield had an interest, as did the father of the Hydrogen Bomb, Dr. Edward Teller, in the field of antigravity.
According to Deyo, Teller headed the antigravity research program in the U.S., and was actively assisting major allies such as Australia and the UK in their own respective programs. Deyo provided a second letter from Dr. Maxfield, discussing a planned future visit by Teller to Melbourne, which was part of a secret U.S. and Australian cooperation on antigravity technology.
Support for Deyo's claim is found in an article published in November 1955 by the New York Herald Tribune, which identified Teller's leading role in U.S. antigravity research:
The initial steps of an almost incredible program to solve the secret of gravity and universal gravitation are being taken today in many of America's top scientific laboratories and researcher centers… These include Dr Edward Teller of the University of California.

Deyo's testimony is further supported by Bob Lazar, an innovative rocket propulsion engineer turned whistleblower, who says that it was Dr. Teller who recruited him to join a classified facility at Area 51 called S-4, where he witnessed nine antigravity spacecraft that were being secretly studied. According to a former CIA Agent, Kewper, who claims to have visited S-4 in 1958, four of the flying saucer craft were early German designs, two of which were called "Vril".
Finally, in his autobiography, Memoirs: A Twentieth-Century Journey in Science and Politics, Teller confirms his friendship with Dr. James Maxfield who had contacts with some of Australia's leading industrialists (p.496). This included Lang Hancock, a very wealthy Australian mining magnate who was Maxfield's personal friend.  Teller's biography confirms the role Maxfield played in organizing at least two of Teller's trips to Australia where he met with Hancock and other influential Australians.
During his May 1972 Melbourne visit, Deyo was surprised to learn how knowledgeable the Australian scientists were about antigravity principles, and even witnessed a prototype flying saucer craft at one of the Aeronautical Research Laboratories workshops at Fishermans Bend.
Tompkins and Deyo's testimony, along with that of other whistleblowers, suggest that from the 1950's, Australia closely worked with Great Britain and the U.S. in developing antigravity spacecraft, some of which resembled flying saucers. This establishes the possibility that the 1966 Westall incident was part of a classified antigravity vehicle test.
As the top graphic illustrates, Fishermans Bend is only 25 kilometers flying distance from the Westall area (now South Clayton), across Port Phillip Bay. Furthermore, it is only 30 kilometers across the Bay from Australia's oldest aviation facility located at the RAAF Base Point Cook.
If Australia was testing antigravity vehicles, then either Fishermans Bend or Point Cook could have been used since both are adjacent to Port Phillip Bay where the craft could fly over a large body of water largely undetected.
Such a possibility is supported by some of the witnesses to the Westall incident who described camouflaged military personnel – thought to be American special forces – who quickly sanitized the flying saucer landing area. The rapid response of some of the military personnel – as little as 20 minutes according to witnesses – suggests the personnel were stationed nearby to monitor a test.
One Australian UFO researcher, Keith Basterfield, has found that a classified program called HIBAL involving high altitude balloons, was officially scheduled for a launch on April 5, 1966, one day before the Westall incident, but could have actually occurred on the same day. While he proposed Project HIBAL as a possible explanation for the Westall sighting itself, a more plausible answer is that it was a cover program for a more highly classified flying saucer program.
Leaked National Security Agency files by Edward Snowden confirm that the military intelligence community in the U.S. and its Echelon partners (Australia, Britain, Canada and New Zealand) will use a classified program as a cover for an even more highly classified program.
The flying saucer issue, as pointed out by Wilbert Smith, a former Senior Engineer with the Canadian Department of Transportation, were the most classified matter in the U.S. national security system. Consequently, a classified high altitude balloon program (HIBAL) would have been a very effective cover for a more highly classified Australian flying saucer program.

What now takes on special significance is the August 1966 visit to Australia by Teller, which he wrote about in Memoirs: A Twentieth-Century Journey in Science and Politics (p. 497). He refers to Dr. James Maxfield as having suggested the visit to him.
Given Maxfield's two letters to Deyo in 1972, revealing Maxfield and Teller's interest in antigravity research, this suggests that the 1966 visit also very likely involved antigravity research. Consequently, the April 6, 1966 Westall flying saucer incident can be linked to Teller's first visit to Australia four months later, and was possibly a test of an antigravity flying saucer, where HIBAL was used as a cover program for national security reasons.
Finally, we have the not insignificant fact that Rear Admiral Rico Botta, identified by Tompkins as the U.S. Navy officer in command of a covert espionage program with 29 spies in Nazi Germany, learning about the development of antigravity spacecraft, was born and raised in the Australian city of Melbourne, before emigrating to the U.S. in 1908, at age 18.  
The cooperation between the U.S., Britain and Australia in developing and testing of flying saucer craft using principles of antigravity, dating as far back as the 1950's, provides a compelling explanation for some of the many UFO sightings in Australia. Among these, the 1966 Westall flying saucer incident stands out as one that likely has a very worldly explanation – the top secret cooperation between Australia, the U.S. and Britain in developing antigravity vehicles for a secret space program.
Michael E. Salla, Ph.D.
[NOTE: An upcoming Australia Tour with Dr. Michael Salla in three cities – Brisbane, Melbourne and Sydney – in July/August 2016, will present documents and whistleblower testimony about the "Origins of Secret Space Programs", and how this may help finally answer one of Australia's greatest UFO mysteries. Tickets and further information about my Secret Space Programs Australia Tour are available online.]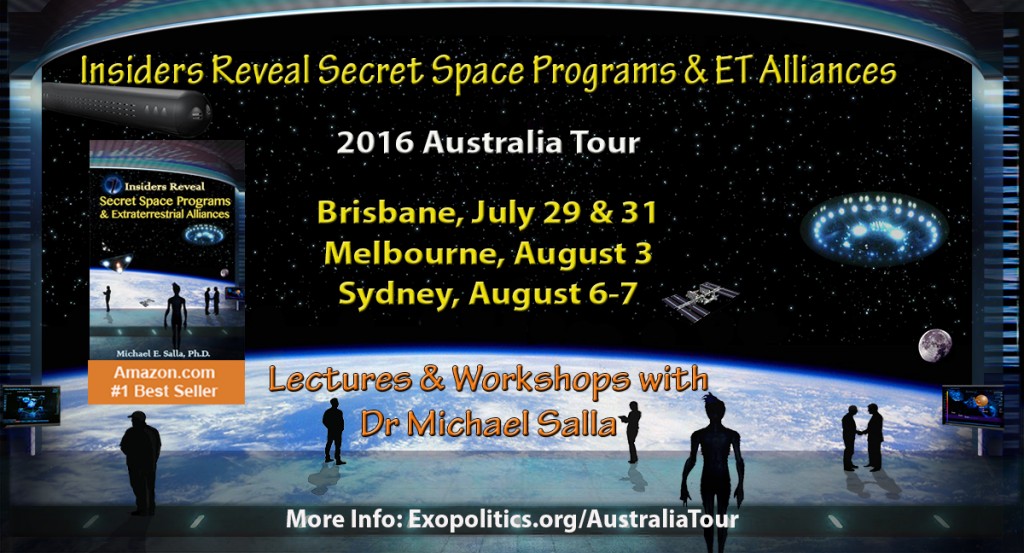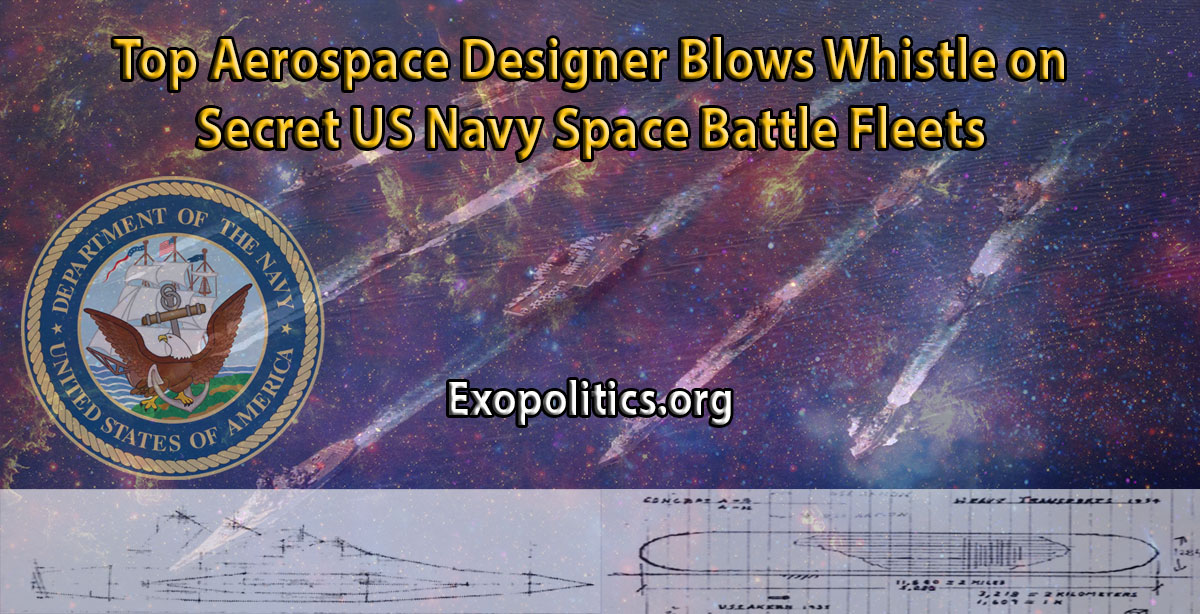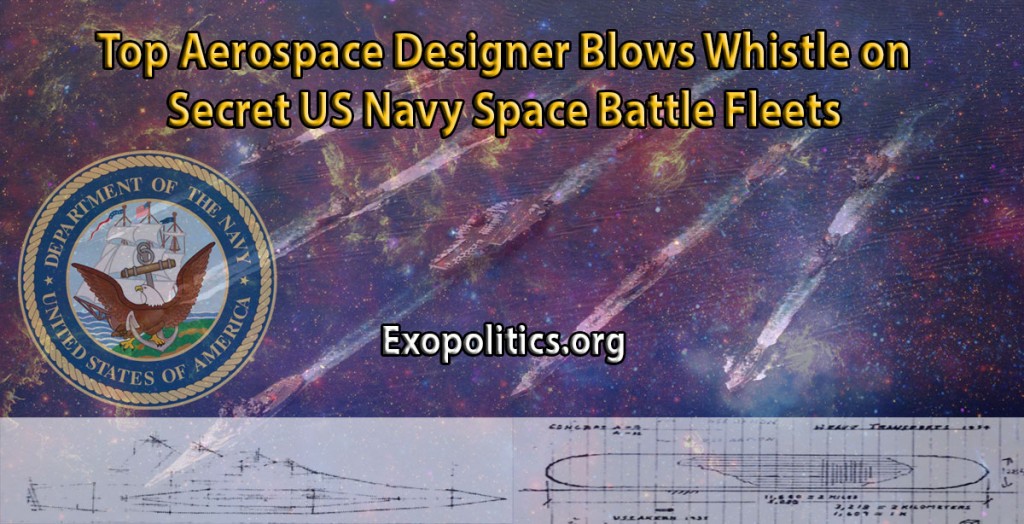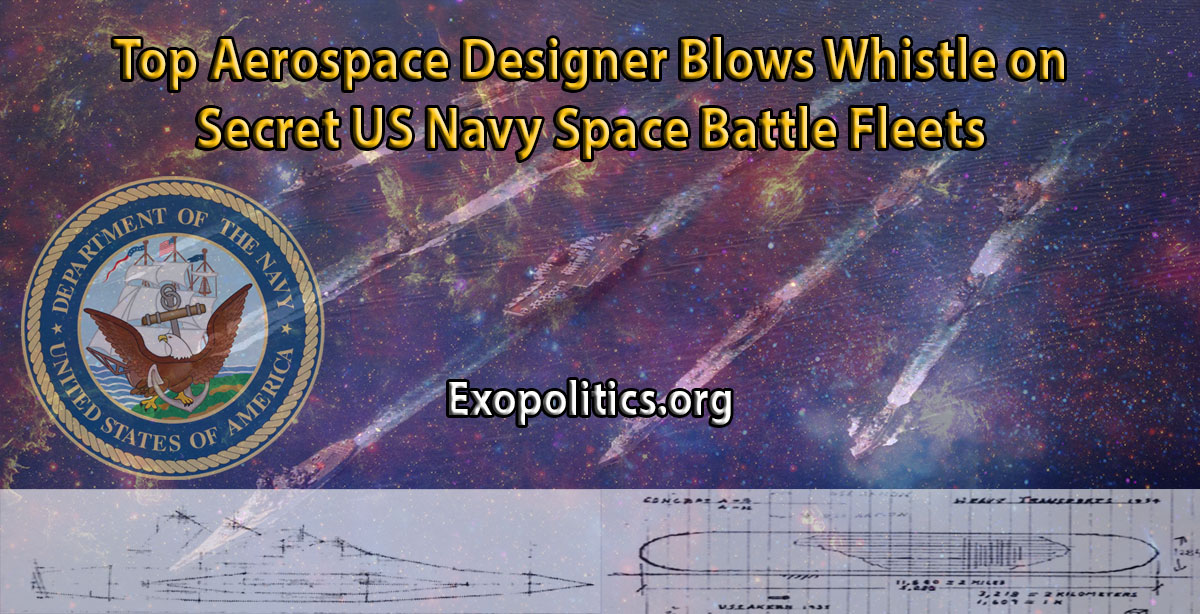 Over a 12 year period beginning in 1951, William Tompkins worked for an above Top Secret think tank within the Douglas Aircraft Company designing kilometer-long antigravity spacecraft covertly requested by the U.S. Navy. Now aged 92, Tompkins has come forward to expose the secret projects he worked on in his newly released autobiography, Selected by Extraterrestrials: My life in the top secret world of UFOs, think-tanks and Nordic secretaries.
Tompkins supports his claims with numerous documents including two designs he completed for space battle cruisers and space carriers that would decades later become the backbone of U.S. Navy Space Battle Groups.
Tompkins was given the job at the "Advanced Design" Douglas think tank, due to exceptional skills he exhibited in his war time service with Navy Intelligence from 1942-1945. Significantly, during his service at San Diego's Naval Air Station, Tompkins directly participated in intelligence debriefings of Navy agents embedded within Nazi Germany's most secret aerospace facilities during and immediately after World War II.
In his autobiography, Tompkins describes what the Navy spies had found:
The Navy agents (spies) in Germany discovered what all those "out of this world" aliens gave Hitler: UFOs, antigravity propulsion, beam weapons, extended life and plenty of mind-controlled willing girls programs. The reptilians made a deal with the Third Reich SS giving them this big box full of toys in exchange for letting Hitler enslave the rest of the planet. (pp. 70-71)
Over his four years with Navy Intelligence, Tompkins helped in the covert distribution of data from Nazi Germany's two distinct secret space programs to Douglas Aircraft Company, along with other select aerospace companies and universities that had the scientific expertise to understand what the Nazis were doing.
When Tompkins joined Douglas Aircraft Company in 1950, it had already formed its Advanced Design think tank to design antigravity space craft. Once Tompkins moved over to Advanced Design in 1951, he was specifically tasked to design a variety of antigravity space vehicles, using his knowledge of Naval Intelligence gathered from Nazi Germany and his own talent for technical detailing.
Tompkins describes his two superiors at the Advanced Design Think Tank:
I reported directly to Dr [Wolfgang] Klemperer and Elmer Wheaton, the V.P. of engineering who wore two hats. He was V.P. of all the classified missile and space-systems programs. Unknown to 99.9%, Wheaton was V.P. of the above top secret compartmentalized extraterrestrial threats research Think Tank, too, sometimes referred to as Advanced Design. (p. 48)
Further, Tompkins relates the covert way in which the Navy went about making design requests to Advanced Design:
After receiving our unsolicited proposal for star ships [the Navy put out a sole source request for a proposal for exploratory star mission vehicles…]. Actually we didn't even get an RFP (Request for Proposal); it was just slipped in under the floor door to our Advanced Design…. on the envelope it only said: "To Whom it may concern." [p. 68]

Tompkins says that he approached his work by studying the mission parameters for the requested future space battle groups. He then was able to come up with designs that would allow the Navy to fulfill its future space missions.
Creating the configuration of a Naval Space Battle Group comprising kilometer-long vehicles from the mission parameters he had been given, Tompkins explains:
I redefined a standard Naval space battle group complement, stating that it would consist of one 2.5 kilometer spacecraft carrier, with a two-star on board as flag, three to four 1.4k heavy space cruisers, four to five 1k space destroyers, two 2k space landing assault ships for drop missions, two 2k space logistic support ships, and two 2k space personal transports. (p. 80)
Tompkins writes about two Navy star ship designs completed at the Douglas think tank, and includes the documents in his autobiography:
The figures following show two original drawings of Naval spacecraft carriers and battle cruisers that were visualized in Advanced Design, in 1954, from dozens of alternate configurations. Scale modes of these kilometer-long craft were subsequently made. (p. 67)
The first design is for the 1.4 km battle cruiser.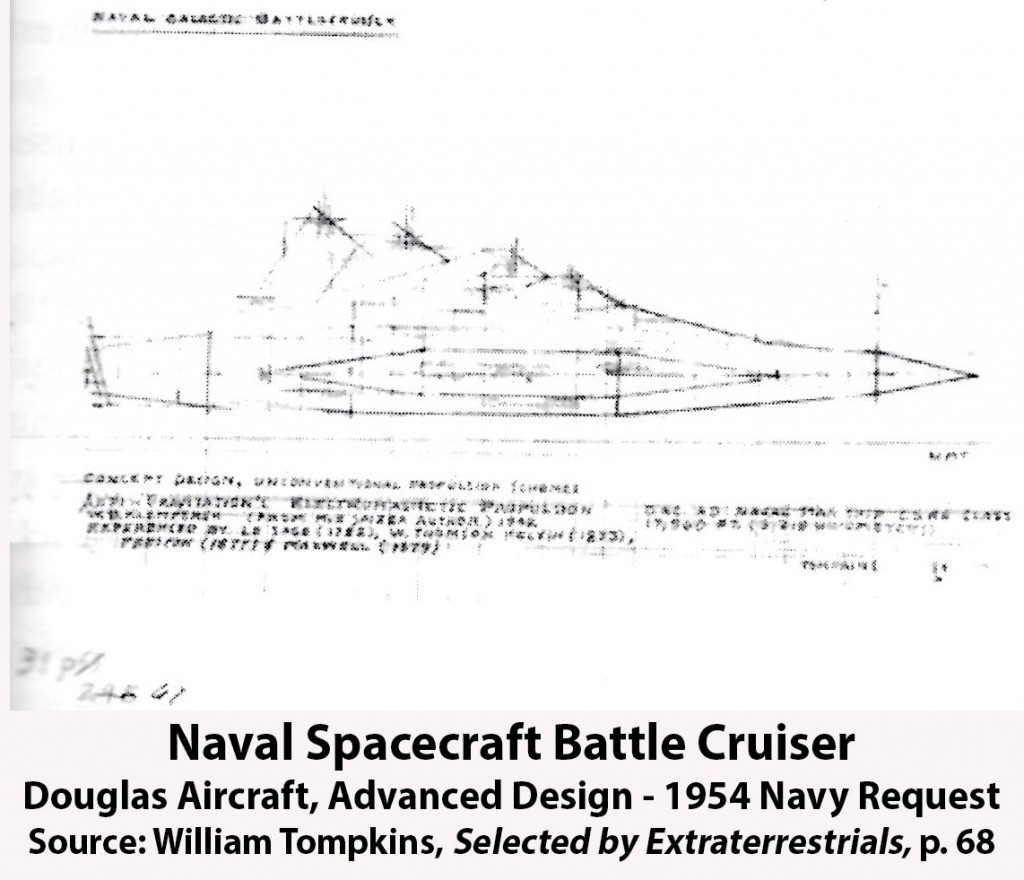 The second design is for the 2.5 km long spacecraft carrier.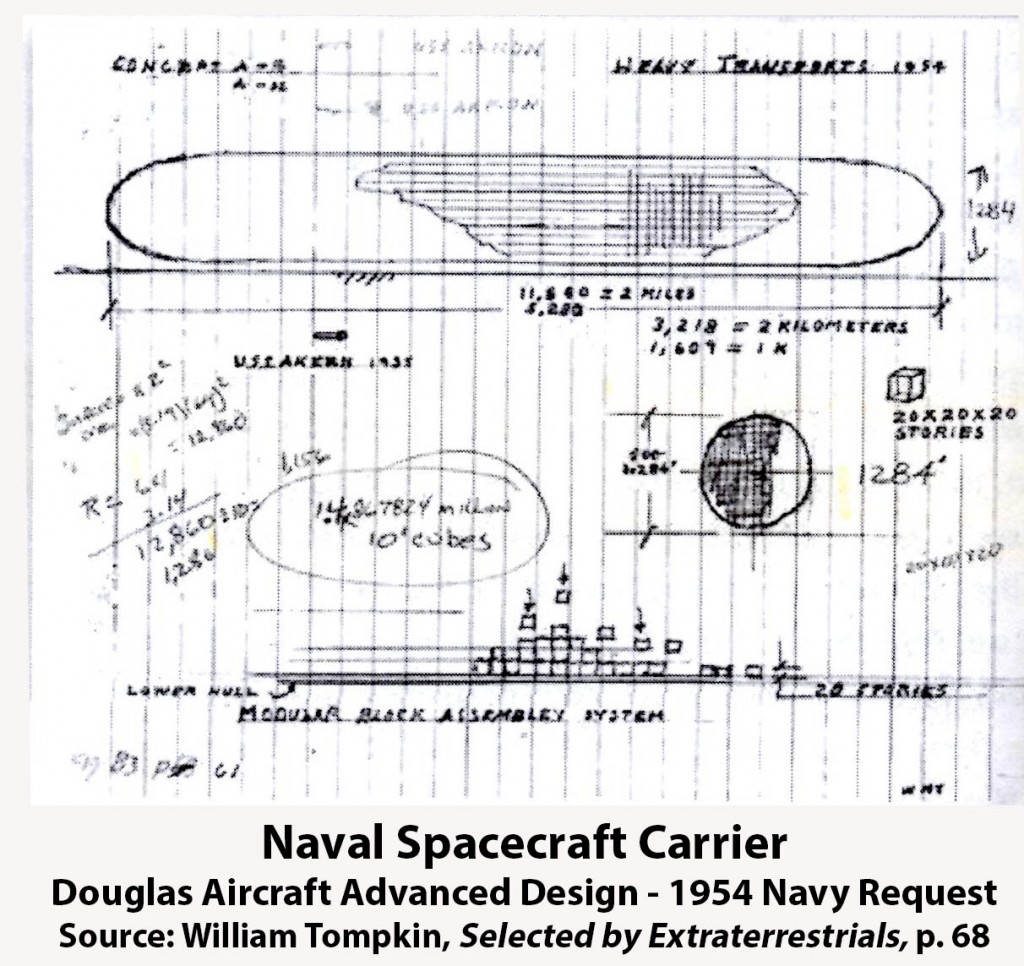 Tompkins later worked for TRW, General Dynamics and other aerospace companies that were working on different classified aspects of the space battle cruisers and carriers being secretly built by the U.S. Navy. More of this information will be released in future volumes of his autobiographical accounts.
After his initial designs of the space carriers were completed in the early 1960s, Tompkins claims that it took nearly a decade for detailed architectural plans to be developed, enabling official construction to begin. Consequently, building began in the 1970's and the first operational space carriers were deployed in the 1980's, under a highly classified space program called Solar Warden.
Tompkins' claim corroborates the testimony of other secret space program whistleblowers who state that the Solar Warden Program became operational in the 1980's under President Reagan.

Eventually, there were eight space carrier battle groups that were built for the U.S. Navy in the 1980's and 1990's, according to Tompkins.
How credible is Tompkins extraordinary testimony?
To support his claims, Tompkins includes several documents in his autobiography. These include copies of two separate passes he received to enter and leave the San Diego Naval Air Station with up to three packages. These packages contained the alleged secret data provided by the Navy agents that was being distributed by Tompkins to select corporations.
The passes were signed by the head of Naval Intelligence at the Naval Air Station, Admiral Rick Obatta. These documents provide hard evidence that Tompkins was indeed acting as a courier for Naval Intelligence during World War II, as he claimed.
As for what was in the packages that Tompkins was carrying, he has supplied a copy of his mission statement that provides an answer.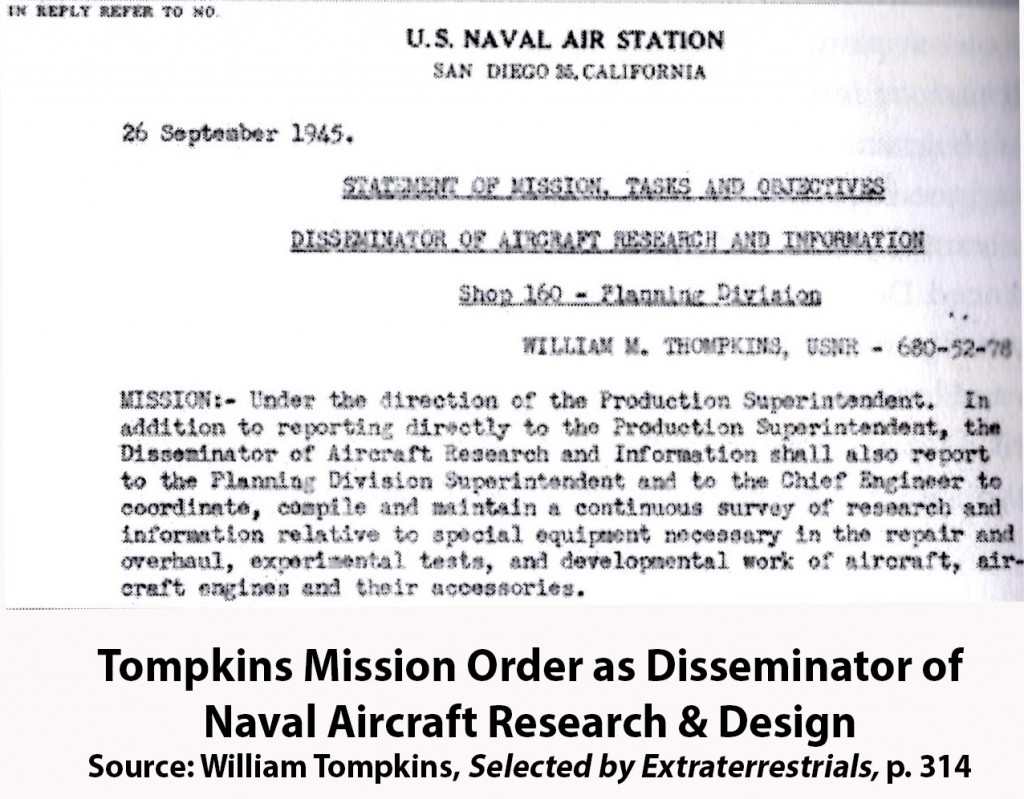 His mission orders confirm that he was authorized to work as a "Disseminator of Aircraft Research and Information." This is compelling documentary evidence that the packages Tompkins was carrying contained classified Naval intelligence on advanced aircraft designs, which include those developed in Nazi Germany.
In addition to the documents presented in his book, there is further confirmation of Tompkins' background in advanced aerospace programs. Tompkins employment, at Douglas Aircraft from 1950 to 1963, has been verified by another former Douglas Aircraft Company employee, Dr. Robert Wood.
Dr. Wood worked for 43 years at Douglas Aircraft (which later merged to form McDonnell Douglas), and was able to confirm Tompkins thorough knowledge of senior company officials such as Elmer Wheaton and Dr. Klemperer. Dr. Wood was so impressed with Tompkins detailed testimony that he decided to assist him by becoming the editor of his autobiography.
Finally, Tompkins phenomenal design abilities were publicly recognized by Navy officials back in 1941, who made statements to the national press about his highly detailed models of previously classified naval battle groups. This led to Tompkins being recruited into Navy Intelligence in 1942.

The documents that Tompkins has supplied in support of his testimony, confirm that he had the skills, background and employment history to have worked on large antigravity spacecraft that were secretly designed under contract to the U.S. Navy, while he was employed at Douglas Aviation from 1950 to 1963.
Tompkins testimony impressively corroborates the core claims made by Corey Goode and other independent whistleblowers about the secret space programs examined in the book, Insiders Reveal Secret Space Programs and Extraterrestrial Alliances (2015).
After the publication of Selected by Extraterrestrials in December 2015, Tompkins received a copy of Insiders Reveal Secret Space Programs from Dr. Robert Wood. In subsequent phone conversations, Tompkins stated that much of information that he read in Insiders Reveal Secret Space Programs, which is substantially based on disclosures made by Corey Goode, is accurate.
During Tompkins long career with U.S. Navy Intelligence and the aerospace industry, he compiled an impressive collection of documents that substantiate his testimony and background. Some of these can be found in his book, Selected by Extraterrestrials.
According to Tompkins, the U.S. Navy had corporate contractors design kilometer-long antigravity spacecraft in the 1950s to early 1960s, with construction beginning in the 1970s, leading to their deployment in the 1980s. His documentary support of these claims is substantive and compelling.
Tompkins testimony and documents provide powerful evidence that in the 1980's and 1990's, the U.S. Navy did indeed covertly deploy eight space carrier battle groups in a top secret space program called Solar Warden.
© Michael E. Salla, Ph.D. Copyright Notice
Further Reading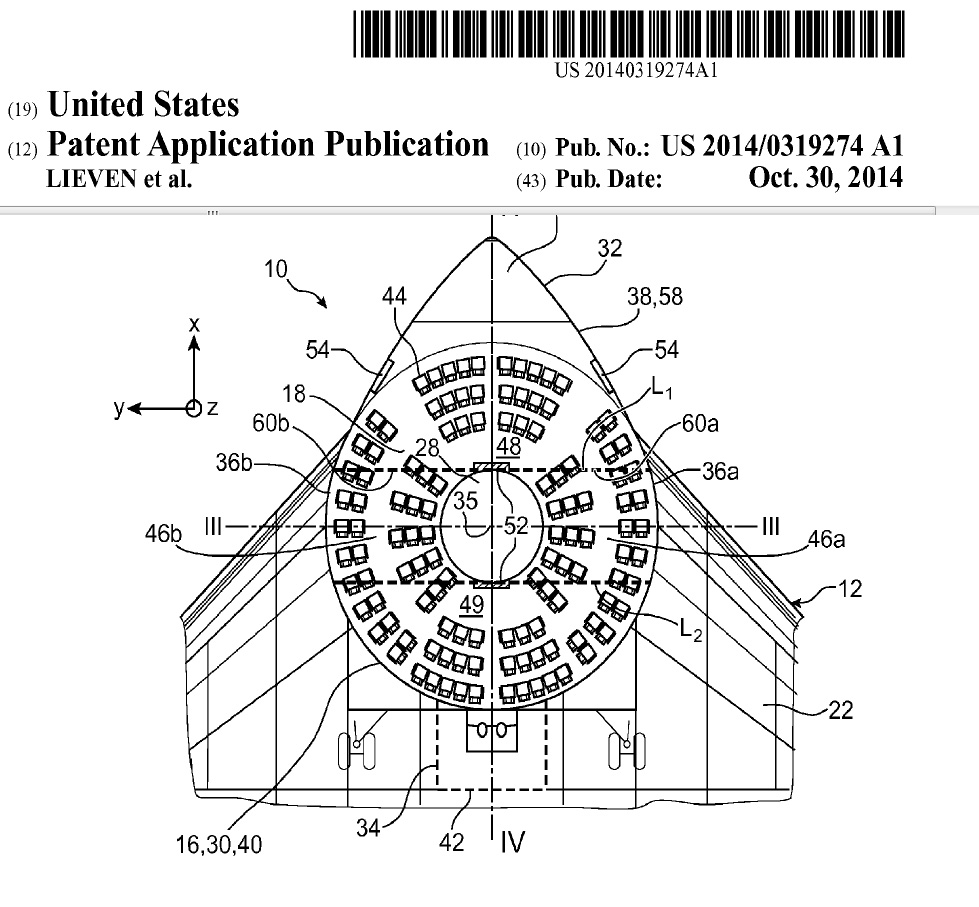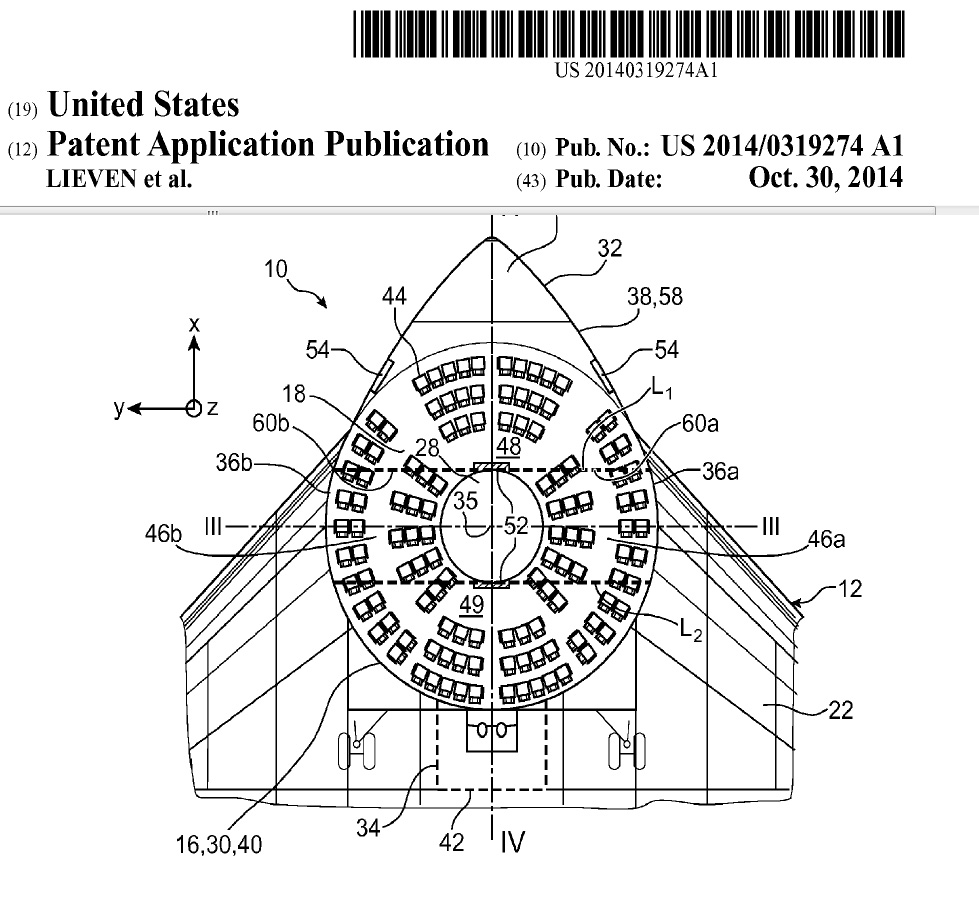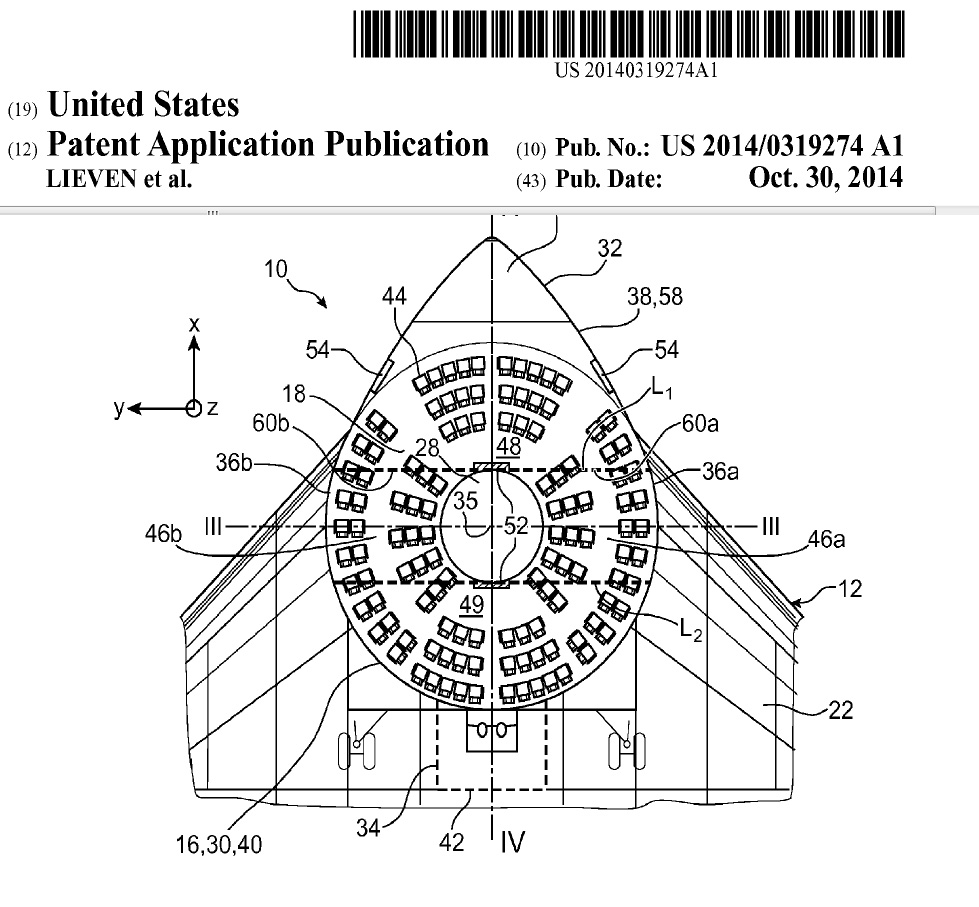 Airbus has filed a new patent for a UFO-like airplane that looks like something right out of a Sci Fi movie. RT today described the radical Airbus design as a "bagel plane" where passengers sit in a ring. The Financial Times, which was the first to announce the new design in a November 16 story, reported that the UFO-like shape addresses key structural problems faced by aircraft engineers for cylindrical designs. Will the new Airbus design use a traditional propulsion system such as aviation fuel that is currently the standard for civilian aircraft? The UFO-like design makes more sense if Airbus was preparing for an innovative future propulsion system for the aviation industry – antigravity!
The Airbus Patent application says that the design attempts to address the structural problems created by cylindrical shaped aircraft with have to deal with huge air pressures at the front and back:
The present invention proposes an aircraft wherein the structure delimiting passenger cabin extends over 360 degrees around a space defined outside structure. The invention allows structure to be more resistant to loads induced by the cabin pressurization, while allowing to reduce or even to avoid the need for a sealed bottom ….
Avoiding "a sealed bottom" leads to one of the most radical differences with conventional aircraft as the Financial Times describes regarding the "flying doughnut": "Diagrams in the patent application show passengers entering the aircraft through steps leading up to doors arranged around the hole in the doughnut's middle."
Aviation experts are skeptical that the UFO-like design is feasible. Loren Thompson from the Lexington Institute told the Financial Times: "I've never seen anyone suggest anything like this in a heavier-than-air system," Thompson's skepticism is understandable given current fuel propulsion systems for the aviation industry. So is there an alternative propulsion system that might make the Airbus design feasible?
Classified antigravity technologies have been secretly developed by military-corporate entities, but kept from the public realm for over six decades. It was revealed in 1992, for example, that the B-2 Bomber used electrostatic charges on its leading wings and exhaust.  According to aerospace experts, this was confirmation that the B-2 used electrogravitic principles based on the Biefeld-Brown Effect.  The Biefeld-Brown Effect is based on the research of Thomas Townsend Brown who in 1928 gained a patent for his practical application of how high voltage electrostatic charges can reduce the weight of objects. The B-2 bomber employs sufficiently high voltages to significantly reduce its weight. This enables the B-2 and other classified antigravity vehicles to display flight characteristics that appear to defy conventional laws of physics.
In 2002, an internal Boeing project called "Gravity Research for Advanced Space Propulsion" (GRASP) was disclosed to the aerospace industry. A GRASP briefing document obtained by Jane's Defense Weekly stated Boeing's position: "If gravity modification is real, it will alter the entire aerospace business."
According to a 2008 book by Dr Paul LaViolette, Secrets of Antigravity Technology, Boeing completed a separate classified study for the U.S. military of electrogravitic propulsion before October 2007. Boeing was rebuffed in its efforts to have such technology declassified and released into the public sector. The Airbus patent for a UFO-like "flying bagel" is the future of the aviation industry once antigravity technologies are declassified into the public arena. Perhaps on the insiders track, Airbus knows something we don't, and is getting ready for a future when "flying bagels" fill the skies!
© Michael E. Salla, Ph.D. Copyright Notice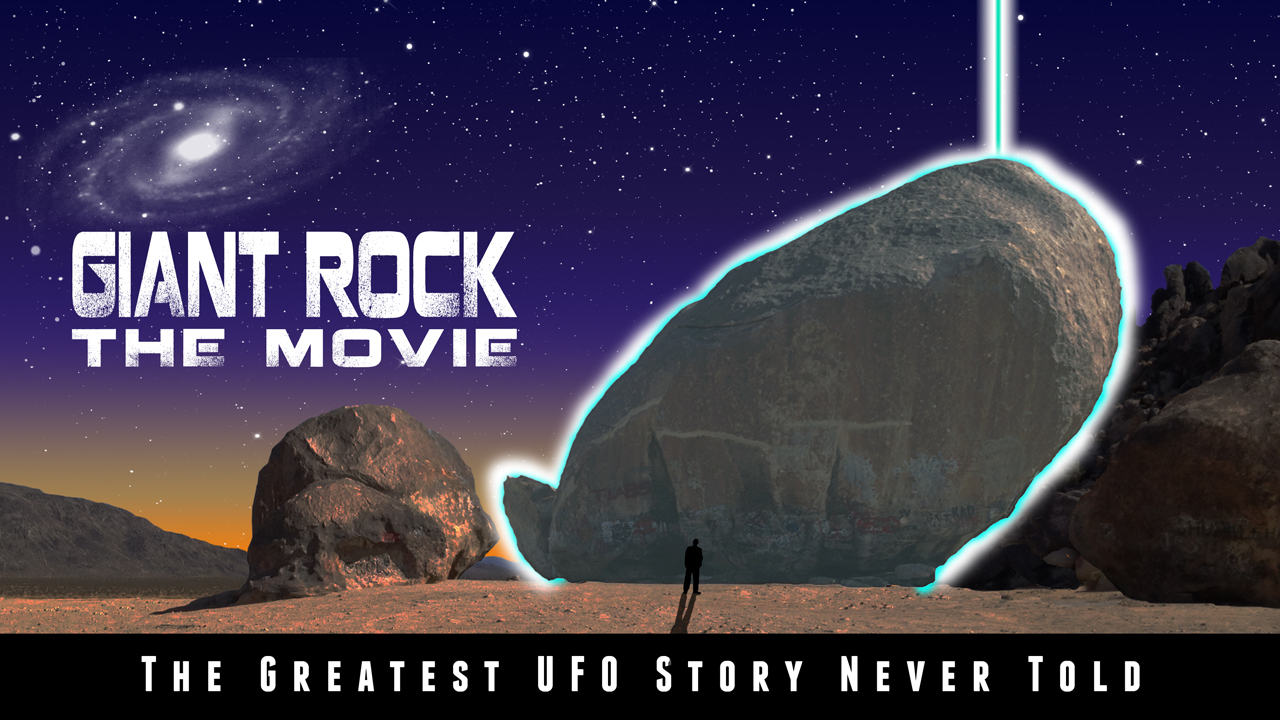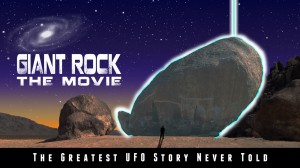 An historic television interview with George Van Tassel recorded in June 1964 reveals a number of technologies that have been secretly developed by the U.S. Air Force and Navy based on information first gained from extraterrestrial visitors. Among the national security secrets revealed by Van Tassel is that the U.S. Air Force has possessed antigravity technology since at least 1956. Van Tassel claims to have witnessed a practical demonstration of antigravity technology in 1953 when he was taken up into an extraterrestrial spacecraft that had landed at Giant Rock airport in California which he managed at the time.
In the interview, Van Tassel further claims that technologies based on retrieving visual scenes from any time period, including television signals and even time travel itself, have been developed, and then classified for national security reasons by the U.S. Navy. Based on his extraterrestrial contact experiences, Van Tassel devoted great effort to developing time travel technology and expanding human longevity through the four stories tall "Integratron" he built at Giant Rock. He died of a heart attack in 1978, only weeks before the scheduled completion of his Integratron. Circumstances surrounding his death suggest that the knowledge he gained on extending human longevity, another topic with important national security implications, had been appropriated by U.S. authorities for secret development.
 The television interview was conducted by Jack Webster from KVOS TV on June 18, 1964. Chief among Van Tassel's claims is that he was taken up into an extraterrestrial spacecraft and given technological information by four space visitors that were human looking, and about 5' 6" in height on August 24, 1953. One of the visitors was 700 years old according to Van Tassel. He was given a simple mathematical formula for time travel that directly correlated frequency with time in an inverse relationship. Remarkably, Van Tassel claims that the technology had subsequently been developed to view any visual scene from any time historic period. The technology was quickly classified by the U.S. Navy and the inventor was forced to work in a secret project. The time travel/viewing technology described by Van Tassel in his 1964 interview is similar to what was much later described as "Project Looking Glass" which whistleblowers claim to be run by the U.S. Navy.
 The equation Van Tassel received from his 1953 extraterrestrial contact became the basis for his development of the Integraton, a four stories tall structure that would lead to cellular rejuvenation and increase human longevity. It was intended to be free and open to the general public. On the verge of completing his Integratron project in 1978, Van Tassel died in mysterious circumstances of a heart attack. Select U.S. government agencies then intervened to confiscate material and documents from his property. The Integratron project was then abandoned. Van Tassel's pioneering research on cellular rejuvenation and human longevity was very likely absorbed into a highly classified project that again had important national security implications.
Finally, in the interview, Van Tassel also says he witnessed first-hand the antigravity technology of the extraterrestrial visitors who have had bases on the moon for centuries. Van Tassel also claimed that the US Air Force has developed antigravity technology in highly classified projects in 1956. Antigravity technology based on the principle of electrogravitics was discussed in open source scientific literature up until 1956 after which such research suddenly became highly classified.  No more scientific studies had appeared after 1956. Van Tassel's claim gives a plausible answer for the mysterious disappearance of antigravity research from open scientific literature.
Government agencies had succeeded in demonstrating their practical value, and importance for national security. All subsequent open source or civilian efforts to develop antigravity technologies were either classified or repressed. In the case of Otis Carr, a disciple of Nikola Tesla, his own civilian based antigravity technology was repressed with terrible results. Carr was jailed on trumped up charges and it was only four decades later, in March 2006, that one of Carr's technical assistants, Ralph Ring, came forward to reveal the truth. Carr had successfully developed antigravity technology, and was subsequently repressed by national agencies.


The 1964 television interview with Van Tassel is a classic that features that pioneering research of one of the most important contactees from the 1950s, and some of the knowledge that was acquired with extraterrestrial assistance. The interview reveals three of the most important national security secrets in the USA that have been developed for well over five decades; antigravity technology; cell regeneration and human longevity; and time travel /viewing of the past and future. A film based on the life of George Van Tassel is currently under production featuring Hollywood actor, Kevin Gage. The film, Giant Rock: The Greatest UFO Story Never Told, will reveal more details of Van Tassel's knowledge of time travel, antigravity and rejuvenation – knowledge that has been secretly developed by select national security entities for almost six decades.
 © Copyright 2013. Michael E. Salla, Ph.D. Exopolitics.org
 This article is copyright © and should not be added in its entirety on other websites or email lists. Permission is granted to include an extract (e.g., introductory paragraph) of this article on website or email lists with a link to the original.
 Further Reading