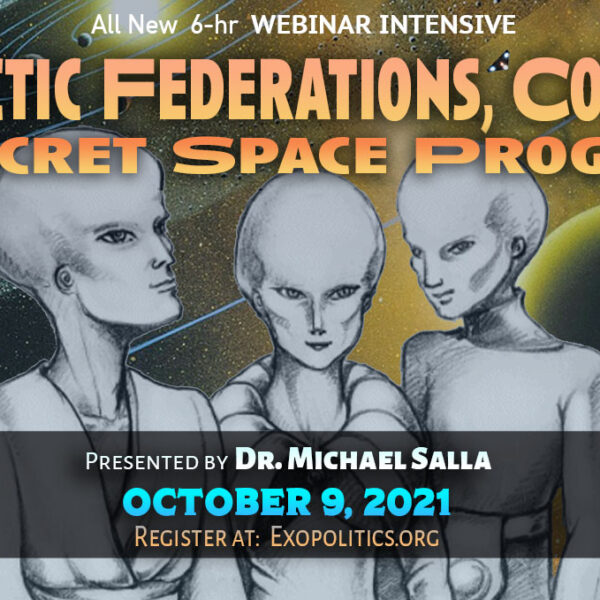 Although the development and use of nuclear weapons by different countries was one of the reasons why extraterrestrial civilizations began visiting Earth in the World War II era, a more significant and far reaching reason exists. Due to its disturbing nature, however, it was not shared for decades.
Only today we know the full truth: The Earth had unwittenly become the epicenter of a temporal war involving a future galactic tyranny, whose origins lay in a secret agreement reached by Nazi Germany with a group of extraterrestrials called Draco Reptilians.
This agreement resulted in the establishment of a breakaway German colony in Antarctica that soon after gave birth to the nefarious Dark Fleet (Nachtwaffen), which aligned itself with the Draco's masterplan for galactic conquest.
After detecting the sudden emergence of galactic tyranny 350 years in the future, a group of extraterrestrials known as the Andromeda Council notified the Galactic Federation of Worlds and other freedom loving extraterrestrial organizations about the threat posed by contemporary events happening on Earth, its Moon and Mars.
Thus, a temporal war began involving different extraterrestrial federations, councils and secret space programs, each striving to steer long term events on Earth to prevent or bring about this sweeping tyranny that could overtake the galaxy.
Both sides have used time travel technologies to influence key individuals, events, and movements on Earth. Operatives from each side have been embedded into different countries, and especially into aerospace companies to help humans build advanced technologies for different secret space programs.
Today we are witnessing the final stages of this decades-long temporal war involving multiple timelines that compete, co-exist, and ultimately converge with one another.
As we approach the end of this temporal war, with the Earth as the epicenter of what would have been a future galactic tyranny, the truth is emerging about these events and the different galactic groups and organizations that have played significant roles.
In his final webinar for 2021, Dr. Michael Salla will give a grand tour of the different extraterrestrial groups and secret space programs involved in the temporal war that has been silently raging around us, unknown to most of humanity. Importantly, he will highlight current events that are leading to the fulfillment of a very positive and exciting galactic prophecy.
A special panel will be included in this webinar with contactees Elena Danaan and Megan Rose as guests to discuss topic raised in Dr. Salla's presentation and share their latest intel.
Learn about:
The Andromeda Council and how it detected a galactic tyranny emerging 350 years from now.

The role, actions and goals of the Galactic Federation of Worlds on Earth, the Moon, and Mars.

How the Council of Nine, the Council of Five, the Saturnian Council and other high level galactic councils factor into global events.

Find out what the Law of One Material has to say about the different galactic organizations intervening in human affairs.

High level government and corporate insiders who have revealed the intervention of different galactic organizations.

In addition to the USA, discover how Russia, France, Israel, China and Japan have been visited by different rival extraterrestrial groups and built their own secret space programs.

The Jupiter Agreements, and the involvement of leading Aerospace Corporations in building and releasing advanced technologies to humanity.

The plan of the Galactic Federation of Worlds in releasing advanced aerospace and healing technologies to humanity.

How the "Earth Alliance" has been nurtured by galactic organizations to build a Star Trek Future equipped with a powerful 'Starfleet' that is able to protect Earth from future infiltration and invasion.

How galactic organizations have helped awaken humanity to bring about a global revolution where the power of the Deep State, 4th Reich, ruling bloodline families, etc., is broken.

Finally, how humanity steps into its full power as universally connected sovereign beings in fulfilment of galactic prophesy, and much more!
We are not alone in our fight for freedom on Earth. Many stand with us to defend a future within our galactic community that we can all wish to inhabit.
Webinar Intensive
Recorded October 9, 2021
4 hour Presentation by Dr. Michael Salla


1 ½ Hour Panel Discussion Hosted by Dr. Salla with Elena Danaan & Megan Rose (includes 30 min audience Q&A)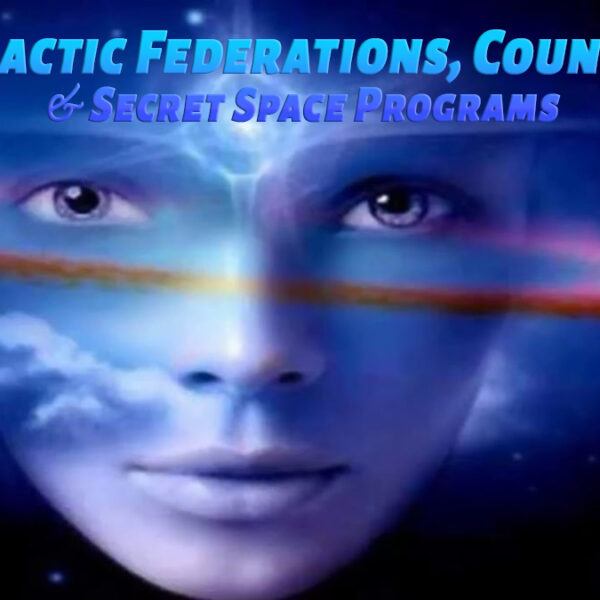 I'm delighted to announce the official trailer for my upcoming webinar, Galactic Federations, Councils & Secret Space is now available. Enjoy the historical tour of how different galactic federations and councils have intervened in human affairs, and interacted with different space programs. All done in five minutes!
My heartfelt thanks to my incredibly talented wife Angelika Whitecliff for creating this official trailer.
Michael Salla, Ph.D.
Available on YouTube and Rumble
6-hour Webinar Intensive
Saturday, October 9, 2021
4 Hour Presentation by Dr. Michael Salla
1 ½ Hour Panel Discussion Hosted by Dr. Salla with Elena Danaan & Megan Rose (includes 30 min audience Q&A)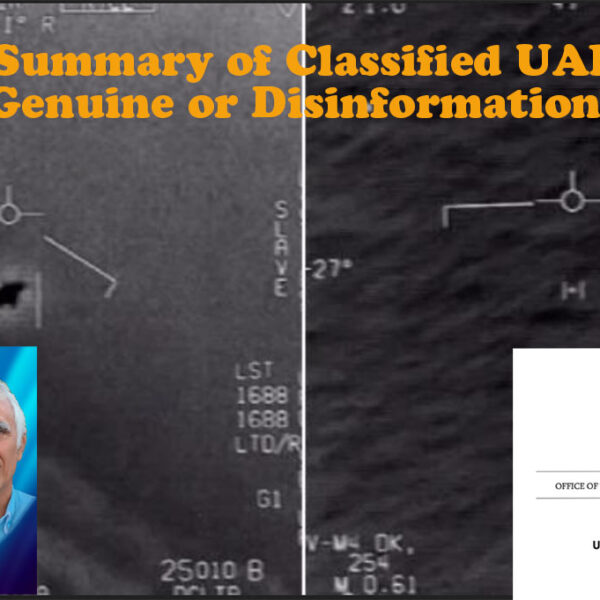 On June 30, veteran UFO researcher Richard Dolan released a leaked summary of the classified version of the UAP report delivered to the US Senate five days earlier. The alleged summary asserts that members of Congress were informed of eight breakthrough propulsion technologies being studied and tested at Nevada's Area 51 and Tonopah Test Range. None of the advanced propulsion technologies were deployed outside of these testing facilities, according to the summary, and therefore none of craft identified in the June 25 UAP report belong to the US.
This Exopolitics Today podcast examines competing claims over whether evidence exists that such craft have been successfully built and deployed by different branches of the US military.
Available on Rumble and YouTube
Podcast References
Further Reading/Listening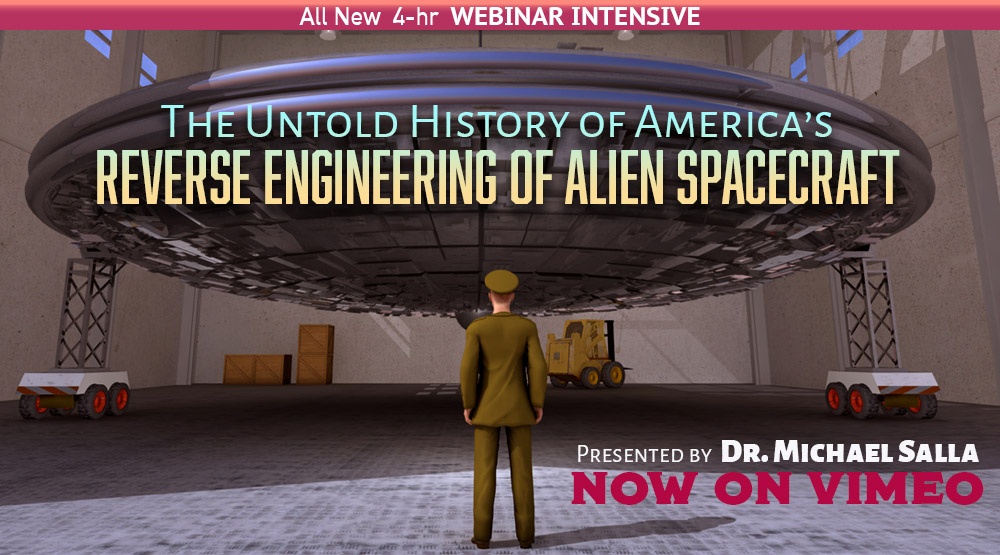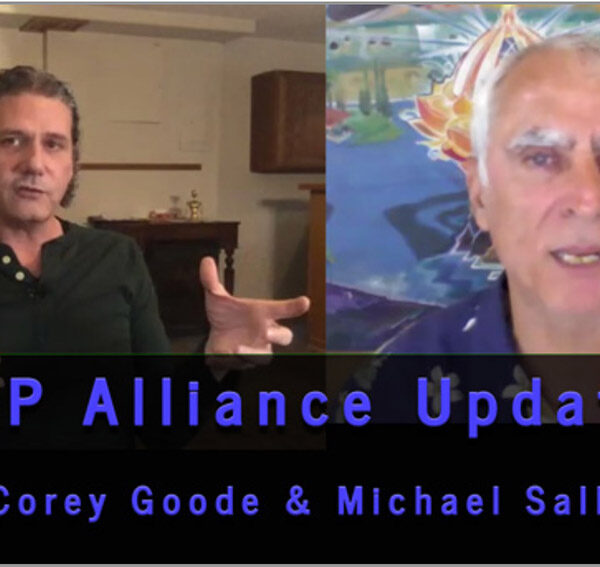 Below is a video featuring an interview with Corey Goode about the latest Secret Space Programs (SSP) Alliance updates. Corey describes being taken on board a Mayan SSP craft where he met with his long time contact, Gonzales, who briefed him on the current situation on the Earth, Moon and Mars, activities of the Dark Fleet, and what is happening outside of our solar system.
The situation in our solar system is one of heavy repression and lockdowns as the Interplanetary Corporate Conglomerate (ICC) is interrogating personnel to find saboteurs and infiltrators from the SSP Alliance. Corey explains that the human workers on Mars are too beaten down and intimidated to offer much resistance to the ICC. He further explains that while Dark Fleet bases on the Moon, Mars and elsewhere in our solar system have been taken over by the ICC—due to a solar system-wide lockdown. However, the Draconian extraterrestrials still continue to operate, and their underground facilities have not been taken out.
The news from outside of our solar system was more encouraging with the Global Galactic League of Nations (GGLN) finding extraterrestrial allies and becoming more autonomous in their operations due to being cut off from our solar system. Corey states that the GGLN has broken away from ICC control, is now actively working with one or more Galactic Federation type organizations, and has fulfilled its Continuity of Species purpose in the event of catastrophic events in our solar system. Corey has previously discussed prospects of a powerful solar flash event taking place in our solar system.  
Overall, the exopolitical situation described by Corey is very tense and precarious, mirroring contemporary global events. I've included below the embedded video of our interview the relevant text of the update Corey sent me.
At the end of the interview, Corey announced the upcoming 'The Ascension Summit' which will be held in Colorado Springs on August 12-15, 2021. More info here.
Finally, I discussed my new book, Space Force: Our Star Trek Future, and upcoming May 22, 2021 Webinar, 'Antarctica, Dark Fleet and Humanity's Liberation,' which goes into detail into the Antarctic origins of the Dark Fleet. More info here.
Michael Salla, Ph.D.
[May 15, 2021 Update – Transcript of Interview is now available – click here]
Edited version of text of Update from Corey Goode via Skype
[Forwarded from SBA – Ascension Works TV (Corey Goode)]
… The SSP Alliance had made progress in spreading information about atrocities within the Military levels of the MIC SSP because of the intel Sigmund provided them prior to leaving their service and going to work for the SSP Alliance. This information had made its way across a few of the SSP's including the Global Galactic League of Nations (GGLN) who we are finding out has recently been working loosely with one of the galactic federations (Of which there are several).
The GGLN is in a position to where they may pull away from the ICC's leadership/control and become independent human colonies/bases of their own (Break Away Civilization). They are well aware of the future solar flash in our solar system and are preparing in case they are to be one of the few remnants of our species (Just in case). The ICC has also been investigating sabotage missions that have crippled many of their deep space missions as well as caused catastrophic damage to some of the facilites that produce technology used in trade with over 900 other ET races.
Because of these operations (By Alliance and people waking up in the programs) the ICC has locked down their facilities in super fascist manner. We have seen a lot of weird debris falling from the skies recently among other things. The LOC and its MIC SSP equivalent on the surface of Earth have been heavily enforcing the flight corridors with lethal force. There has been a major witch hunt for SSP Alliance moles in all of the SSP's by order of the ICC. Much more to come!
More recent interview updates with Corey Goode
More Information about Corey Goode and his online courses are available at CoreyGoode.com
---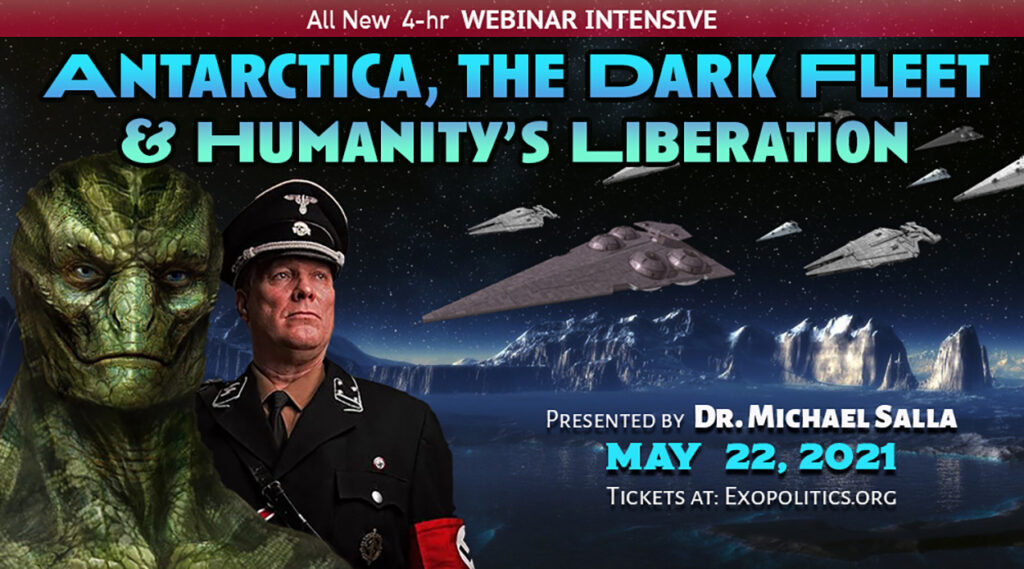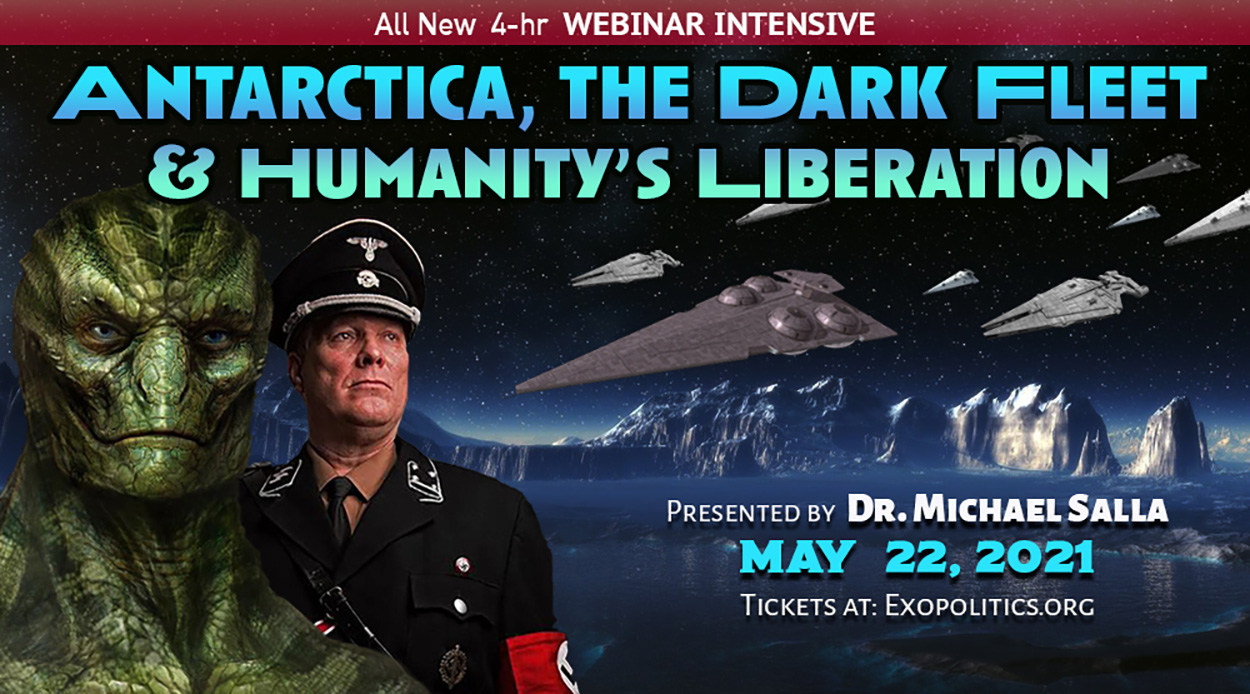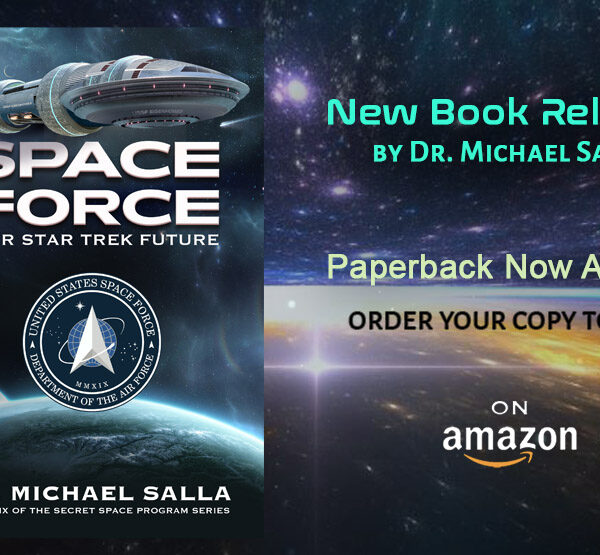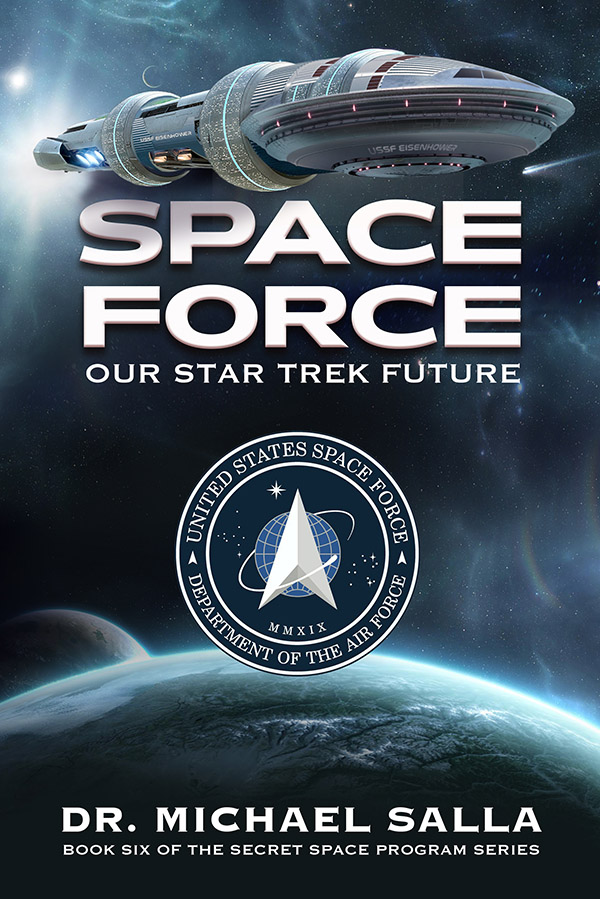 On September 5, 2019, a Space Futures conference was hosted by the US Air Force Space Command which analyzed evolving conditions in space up to 2060. Eight possible negative and positive futures were identified, the optimal being a "Star Trek Future" which would involve countries with space programs forming a multinational alliance collaborating in civil, military and commercial affairs in space.
Today, the emergence of Space Force, signing of the Artemis Accords, and creation of NATO's Space Center promise to be the fulcrum for ushering in this Star Trek scenario. Such a future is not assured however due to the existence of uncooperative rival space programs of China and Russia. Could one or both launch a Space Pearl Harbor that could devastate the entire US GPS system, as predicted 20 years ago by a blue-ribbon Space Commission?
Also, there is the wildcard of numerous secret space programs possessing reverse-engineered antigravity craft. Their existence is not officially acknowledged by major nations, but their space activities pose major challenges to a Star Trek future. Will Space Force be able to integrate the US based secret space programs or will these and their foreign counterparts be obstacles to its future operations?
The ultimate question is how the existence of extraterrestrial life will factor into the activities of Space Force and its allies space forces. Will extraterrestrial visitors respond in a benign or a belligerent way to Space Force setting up a multinational space coalition to militarily project humanity's presence far into our solar system and beyond?
How will a future "Starfleet" with Space Force and NATO at its core have to deal with rogue secret space programs and alien life operating throughout our solar system?
The US Navy secret space program reportedly has space battle groups built with the assistance of friendly human looking "Nordic" extraterrestrials. Under what conditions will the Navy surrender authority over them to combine with Space Force?
Space Force Our Star Trek Future provides answers to these and many other critical questions about humanity's bold emergence as an interplanetary space power.
About the Author: Dr Michael Salla is a former university professor in international relations and conflict resolution. He is the author of the Amazon best selling Secret Space Program book series comprising: Insiders Reveal Secret Space Programs and Extraterrestrial Alliances (Book 1, 2015); The US Navy's Secret Space Program and Nordic Extraterrestrial Alliance (Book 2, 2017); Antarctica's Hidden History: Corporate Foundations of Secret Space Programs (Book 3, 2018); US Air Force Secret Space Program – Shifting ET Alliances & Space Force (Book 4, 2019) and Rise of the Red Dragon: Origins & Threat of China's Secret Space Program (Book 5, 2020). He is also the author/editor of eight other books dealing with 'Exopolitics', International Conflict, U.S. Foreign Policy and Global Peace.
Space Force: Our Star Trek Future  is 280 pages in length, and is Book 6 in the Secret Space Programs Series.
Paperback version now Available!
Order here from Amazon.com – Cost US$19.95
Kindle/Ebook Edition now Available!
Order here Amazon.com – Cost US$9.99
Audible edition – forthcoming early July on Amazon.com
---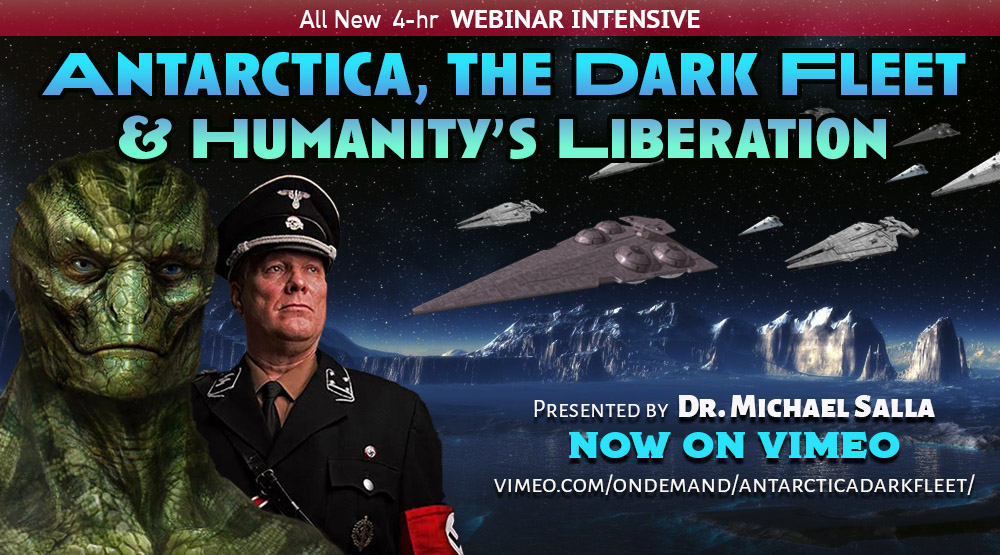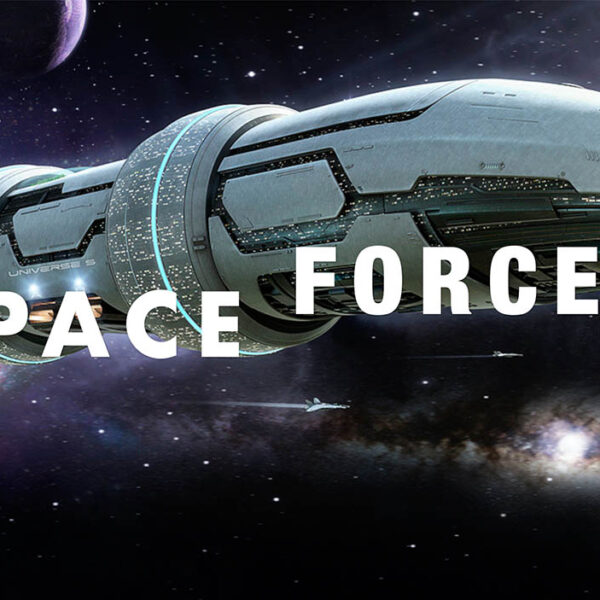 As the United States Space Force continues to develop with the assignment of personnel, resources and funding, and absorbs a decades long USAF Secret Space Program, how will it impact the Deep State and rogue corporate-run SSPs that have previously manipulated the global public, staged false flag operations, and been involved in nefarious human trafficking practices? Watch this video for an introduction to the real intent and purpose behind the creation of Space Force and its global impact.
September 26, 2020 (Saturday)
12 noon –  4.30 pm PDT/ 3 – 7.30 pm EDT USA  (Includes Q&A at the end)
Cost: $55. To Register click here
*This LIVE event will be recorded, and attendees are able to watch unlimited replays for 60 days.
To view and purchase past webinars click here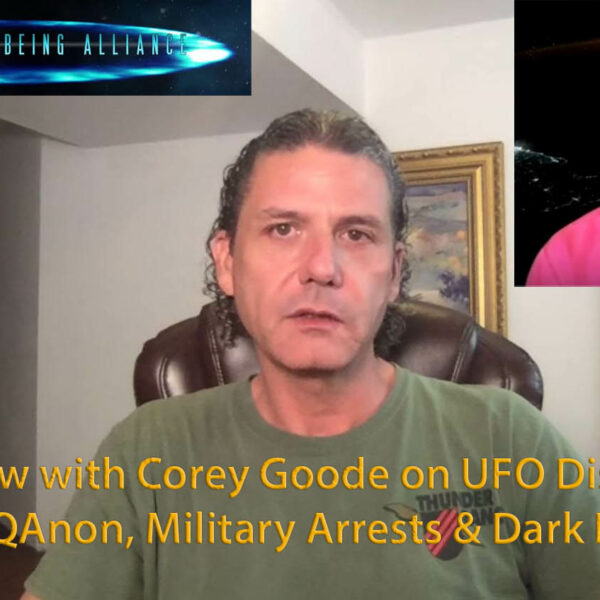 In a video interview released today, Corey Goode unpacks a series five tweets he released on August 16 where he shared new developments on secret military arrests, QAnon, a UFO disclosure war, a possible China coup, a rogue ballistic submarine that is part of a CIA "Dark Fleet", and major disclosures to come in 2021 of an SSP also called the "Dark Fleet" originally created by a breakaway group of German nationalists in Antarctica. In the interview, Goode responds to my questions about the resumption of informal briefings he has begun receiving again from reliable sources in the intelligence community after a lapse of more than a year, along with what we can expect in the future.
To read Corey Goode's series of five tweets go to my August 17 article analyzing them, "Insider Reveals UFO & Secret Space Program Disclosure War"
For more articles on Corey Goode's Secret Space Program Disclosures click here.
Michael Salla, Ph.D.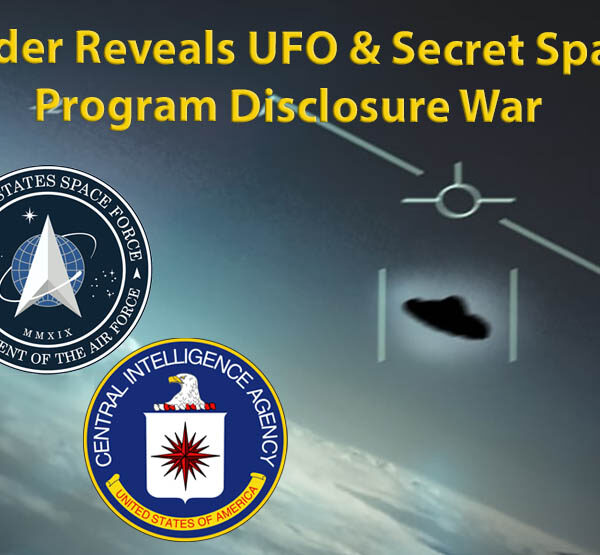 On August 16, Secret Space Program (SSP) insider Corey Goode released some new intelligence data he received from his sources about competing groups fighting over how, what, and when to disclose information about UFOs and SSPs. What follows is a review of what Goode tweeted and my thoughts on its significance.
For those new to Goode or who question his authenticity as an insider, I recommend this article where I explain my reasoning for why he is the real deal and why his info is worth examining.
This is what Goode wrote about secret arrests and transfers to Gitmo:
Secret MS13 Arrests/Gitmo are giving the Alliance leverage against Cent American/Mexican Corrupt Leaders/Cabal (AIC/yelgnaL<-) Drug/Human Trafficking Operations. These corrupt leaders are now cooperating w/Alliance.
Goode is here confirming that joint covert operations that involve US special forces are taking part in the arrests and detentions of those involved in human trafficking, including CIA operators [AIC/yelgnaL<-]. Such operations were made possible by an Executive Order issued by President Donald Trump on December 27, 2017. I discussed Goode's information about US special forces being used in this regard in a January 2018 article.
Goode next describes the struggle between the different White Hat groups that make up the Earth/SSP Alliance over which out of between 2-6 agendas should be implemented for humanity's future:
In recent months the Alliance has become non-centralized w up 2 '6 different agendas' now at play? Attempts to re-centralize them is underway. Internal battle over 'Disclosures'? Negotiations underway? Op of Infiltration/Division/Civil War within the QMunity & Alliance averted?
Goode's reference to an attempt to infiltrate and divide the Q movement being averted likely refers to an August 14 video by Redpill78 exposing an individual claiming to be Q, Austin Steinbart, as a LARPer.
Especially pertinent is Goode's reference to "internal battle over Disclosures". This tells us that the unprecedented UFO disclosure initiatives being taken by Congress, the Pentagon, and the mainstream media are a result of competing groups with their own unique agendas. I give an overview of this disclosure battle in a two-part series of articles (here and here), and will go into more detail with new information in my upcoming August 22 webinar: Full Disclosure vs Limited Hangouts.

Goode goes on to explain how an alliance between White Hat secret space program groups (SSP Alliance) that had coalesced around the US Navy's Solar Warden program, which he began working with back in March 2015, has been mostly in hiding. This was due to one of the SSP Alliance's high level assets, Sigmund, being assassinated by the Cabal/Deep State, through a SSP called the Interplanetary Corporate Conglomerate (ICC). Despite going dark, the Alliance has been very active in infiltrating and sabotaging the ICC, according to Goode:
SSP Alliance leadership mostly in hiding since Sigmund's death? SSP Alliance operatives involved in sabotage within the ICC? Guerilla warfare in Space? 'Disclosure' narratives battle? SSP Alliance no longer able to penetrate the Global Defense Grid for briefings/Tech Disclosures?
Once again, Goode refers to competing agendas in a "'Disclosure' narratives battle?" More concerning is his reference to the inability of the SSP Alliance to get information about the "Global Defense Grid". This suggests that the Cabal/Deep State/ICC has been able to successfully shield its plans and operations to create a modern Skynet through corporations such as Space X, which is in the process of deploying its Starlink network comprising thousands of small satellites.  
Next, Goode goes on to tell us that the operations of the "Dark Fleet" (DF), a secret space program created by a German breakaway group in Antarctica that relocated to Mars in the 1960s (see my Antarctica's Hidden History for more details), are to be unveiled by the SSP Alliance in 2021.
SSP Alliance finished compiling Sigmund's 'Dark Fleet Intel'? 2 B released in 2021? Full narrative & roles of operatives? History of DF & its infiltration into other SSP programs 2 B revealed? ICC Super Board Infiltration/Purge details? Disinfo/SRA/LARP Purge? Disclosure War?
This is very encouraging news. Detailed intel about both the Dark Fleet and the "Superboard" of transnational corporate executives running the ICC may be revealed in 2021. In February 2018, there were rumors that an agreement had been reached between the Dark Fleet and a representative from the Trump administration, Former Secretary of State, Rex Tillerson, where the German program would be revealed, and advanced aerospace technologies released into the public arena.
If the information was accurate, as circumstantial evidence at the time suggested, then the agreement was not implemented, likely due to Deep State/ICC opposition. Perhaps, it is the weakening of the Deep State/ICC, through the series of setbacks described by Goode, which has now made it possible for such an agreement to be implemented. The truth about the Dark Fleet would then be finally revealed to the world.
It's perhaps not coincidental then that the Shadowgate documentary has just been released, showing the power and reach of transnational corporations in massive computer influence operations all over the planet.
Finally, we have Goode's tweet about a secret CIA [AIC<-] naval battle group that has been "mostly captured" by Earth alliance after its crew mutinied.
Secret (AIC<-) Naval Fleet 'mostly captured'? IAC Recruited Navy Vets mutinied against Cabal? Black AIC prison barge captured? Remaining submarine under the protection of rogue China assets? China Coup brewing? False Flag WW Attempt? Spaceforce/Missile Defense assets on alert?
This is the same mysterious naval group that launched the false flag missile attack on Hawaii on January 13, 2018, that was intended to start a nuclear war between the US and North Korea. This would have drawn China into the battle thereby leading to World War III. Thankfully, the rogue missile was intercepted by a US Air Force run secret space program, which I wrote about here.
Goode is now telling us that a remnant of the CIA naval group has found refuge in China, and there is a possibility of a major coup there and/or another false flag attempt to spark a nuclear war between China and the US. Space Force and its assets are on full alert to monitor the situation.
It has been more than a year that Goode's sources have been silent about the issues discussed above. The fact that he has again started receiving such intelligence suggests that we are in the final stages of a titanic battle between opposing groups and factions in control of their respective SSPs. More to come as Goode said he will release additional  information soon through his YouTube channel, which you can subscribe to here.
© Michael E. Salla, Ph.D. Copyright Notice
[Note: Audio version of the above article is available here]
Further Reading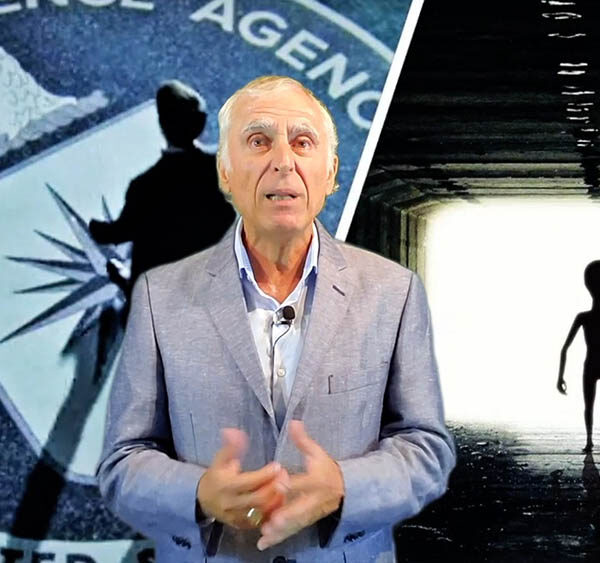 White Hats and the Deep State have competing plans to unveil a very limited disclosure of the truth behind Secret Space Programs and extraterrestrial life. The goal is not so much to inform, but to misinform the general public through a limited hangout that keeps the full truth hidden for decades to come. Learn about these competing agendas and how they contrast with full disclosure.
To purchase a recording of this Webinar click here.

More info here.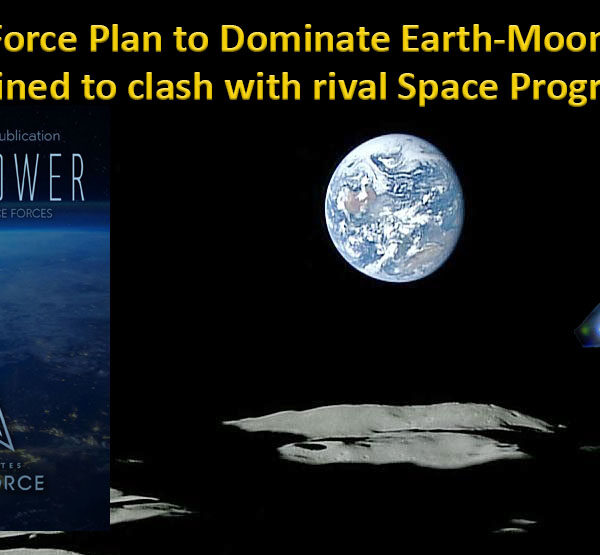 On August 10, the newly created U.S. Space Force released its "Spacepower Doctrine," defining its core identity and missions in space. Space Force will consider outer space to be a warfighting domain wherein military force will be projected into the Earth-Moon orbital environments to protect U.S. national interests and security.
In the short term, this means Space Force will compete with the rival aerospace forces established by China and Russia for space superiority. In the long term, Space Force is destined to clash with secret space programs run by a shadowy consortium of transnational corporations, and an even more elusive "Dark Fleet".
The latter is claimed by multiple insiders to belong to a German breakaway colony that transferred from Antarctica to Mars, taking with it, millions of people recruited by false inducements or forced into a life of slave labor.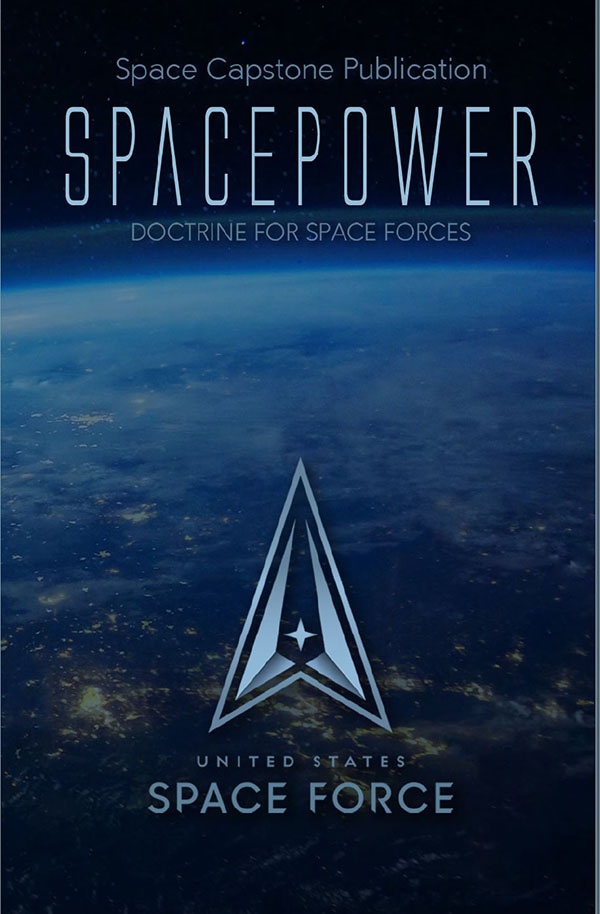 The 40-page document titled "Space Capstone Publication: Spacepower Doctrine for Space Forces" sets the tone for what follows with a 1962 statement by former President John F. Kennedy:
The eyes of the world now look into space, to the moon and to the planets beyond, and we have vowed that we shall not see it governed by a hostile flag of conquest, but by a banner of freedom and peace. [p. xiv]
The primary purpose of the document is described as follows:
The Space Capstone Publication is the inaugural doctrine manual for the United States Space Force, providing a basis for training and education, and informs decision-making, mission analysis, objectives, and the development of military space strategy in support of national security, national defense, and national military strategies. [p. xiv]
The document describes how space has dramatically changed from a domain involving peaceful cooperation and scientific exploration by the international community:
Space was once a sanctuary from attack, but the emergence, advanced development, and proliferation of a wide range of demonstrated counterspace weapons by potential adversaries has reversed this paradigm. Today, space, like all other domains, is realized to be contested due to the increasing threat to orbiting assets by adversary weapons systems. There is no forward edge of the battle area behind which military spacecraft can reconstitute and recover. Spacecraft remain in orbit through peace and war where they are potentially at risk from adversary counterspace capabilities and the hostile space environment. [p. 7]
The document goes on to explain how Space Force plans to integrate other nations sharing common interests similar to how the NATO Alliance was formed around the U.S. as the driving force to prevent aggression from the Warsaw Pact:
Military space forces are the warfighters who protect, defend, and project spacepower. They provide support, security, stability, and strategic effects by employing spacepower in, from, and to the space domain. This necessitates close collaboration and  cooperation with the U.S. Government, Allies, and partners and in accordance with domestic and international law. [p. xiii]
Space Force, however, plans to be far more than merely a multinational military operation:
Spacepower requires explorers, diplomats, entrepreneurs, scientists, developers, and warfighters. Military space forces — protectors of America's space interests — are first and foremost the warfighters who protect, defend, and project U.S. spacepower. These professionals must simultaneously commit themselves to two demanding professions: warfighting and the mastery of space. [p. xiv]
Space Force's overall mission is stated to be vital to long term U.S. national interest:
Access to space is essential to U.S. prosperity and security — it is a national imperative. The many benefits our Nation derives from space include mass communications, financial and economic information networks, public safety, weather monitoring, and military technology. Like any source of national power, the United States must cultivate, develop, and protect these benefits in order to secure continued prosperity. [p. 12]
Space is considered to be the future of economic growth and entrepreneurial activity, which is high among Space Force's core goals:
Today, the entirety of economic and military space activities is confined to the geocentric regime; however, commercial investments and new technologies have the potential to expand the reach of vital National space interests to the cislunar regime and beyond in the near future. As technology marches forward, U.S. military spacepower must harmonize with the other instruments of power to protect, defend, and maintain the Nation's strategic interests in space. [p. 14]
As far as future military conflict in space is concerned and the role of international law, this is what Space Force's capstone document has to say:
Military spacepower is inextricably linked to war. Military space forces must operate in this new warfighting domain to contribute to winning our Nation's wars. Thus, war's enduring nature and modern character shape and define military spacepower… [p. 16]
In keeping with international law, the United States acknowledges that the use of space is for peaceful purposes, while preparing for the reality that space must be defended from those who will seek to undermine our goals in space. [p. 17]
The capstone document provides an expansive view of potential enemies in space, and what Space Force needs to be prepared to do to protect U.S. interests:
Space warfare targets the mind of an adversary and seeks to neutralize their capability and will to resist. Military space forces compete against thinking actors who threaten our Nation's prosperity, security, or political aims. Thus, military space forces must prepare to outwit, outmaneuver, and dominate thinking, competent, and lethal aggressors who are attempting to thwart U.S. actions…
Military spacepower cannot unilaterally win wars, but like landpower, seapower, airpower, or cyberpower, its success, absence, or failure could prove catastrophically decisive in war. Because military spacepower has the potential to be the difference between victory and defeat, it must be viewed with equal importance as military power in any other domain. This observation is the strategic imperative for creating the United States Space Force as an independent military Service capable of maximizing military spacepower as a distinct and vital formulation of military power. [p. 21]
Evaluating the full significance of the capstone document requires appreciating both the near and long term challenges that Space Force has to face. In the short term, Space Force has to deal with the aerospace forces of both China and Russia, which have been modernizing rapidly with the growth in their respective economies.
China's economy, measured in Purchasing Power Parity, has already overtaken the U.S., and it is steadily increasing its military expenditures, especially in space which it considers to be the strategic high ground and the U.S. military's Achilles Heel.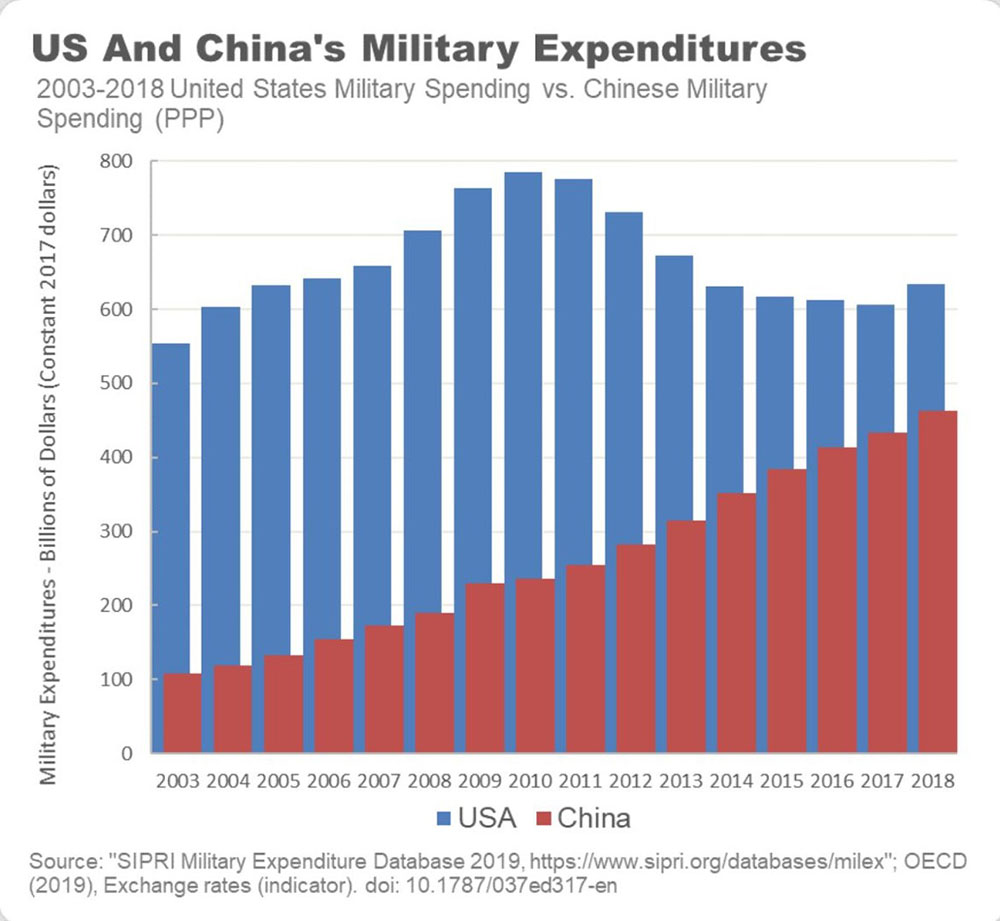 The possibility of China launching a "Space Pearl Harbor" is something that weighs heavily on the minds of U.S. military strategists, as I discuss at length in Rise of the Red Dragon (2020). Space Force's immediate goal will be to protect the U.S. satellite grid from a surprise Chinese attack, which would otherwise incapacitate the U.S. military all over the planet.
However, it is the long-term challenges to Space Force that are the most intriguing, and require considering a much wider scope of covert activities that have been occurring in space that date back to the World War II era.
It is crucial to keep in mind that Space Force will be covertly absorbing a Secret Space Program (SSP) established by the U.S. Air Force. The USAF SSP, which I described at length in the U.S. Air Force Secret Space Program and Shifting Extraterrestrial Alliances (2019), has covertly deployed squadrons of spacecraft using advanced antigravity propulsion, new energy technologies, and electromagnetic weapons systems.
These craft were reverse engineered from captured German and extraterrestrial spacecraft acquired after the end of World War II. Major US aerospace corporations collaborated with a transnational corporate consortium to secretly build these advanced craft for the USAF. The most advanced craft, however, were built for other customers, including a corporate-run SSP called the Interplanetary Corporate Conglomerate.
For much of its history, the USAF SSP operated covertly, performed ad hoc missions, had dubious legal standing, was funded by a CIA controlled black budget, and worked closely with the Deep State, a transnational corporate space program, and breakaway German colony in Antarctica.
All that changed in 2017, when the USAF learned about a far more powerful and better equipped US Navy SSP deploying battle groups led by kilometer long space carriers. Leaders of the USAF SSP realized that they had been deceived by the Deep State and their corporate/German allies who had not provided the most advanced technologies to them, as promised. See my 2019 book for more details on why the USAF SSP shifted its allegiance.
The emergence of Space Force will eventually end the chaotic and ad hoc operations of the USAF SSP, and transfer all of the latter's space assets into the control of a highly disciplined, transparent and lawfully established military space service working for U.S. national interests.
The ramifications of the Space Capstone Publication are therefore vitally important when considered in the context of how the assets of the USAF SSP were historically used to aid rogue operations contrived and controlled by the Deep State.
The long-term challenges faced by Space Force are fivefold. First, it will have to deal with nation-state peers such as China and Russia, which have the capability of launching a Space Pearl Harbor.
Second, Space Force will need to manage the more technologically advanced space programs of rogue non-state entities, the Interplanetary Corporate Conglomerate and the Dark Fleet, which possess fleets of more advanced and powerful spacecraft.  
Third, Space Force is destined to eventually merge with the US Navy SSP, whereby it becomes fully capable of handling threats posed by national rivals, rogue space entities, and aggressive extraterrestrial civilizations.
Fourth, Space Force will eventually have to confront an illicit galactic slave trade where millions of humans are taken off-planet each year and traded into a life of slavery. Will history repeat itself whereby Space Force emerges as a modern day Royal Navy whose 19th century West Africa Squadron intercepted slave ships on the high seas, but now ends the slave trade in Deep Space?
Finally, how much and when will Space Force leaders disclose to the American and World publics the truth about the dire situation confronting humanity with multiple secret space programs and extraterrestrial civilizations interacting with one another, and humanity?  Will Space Force be a conduit for full disclosure or limited hangouts that deceive humanity for years to come?
© Michael E. Salla, Ph.D. Copyright Notice
[Note: for audio version of this article, click here]
Further Reading