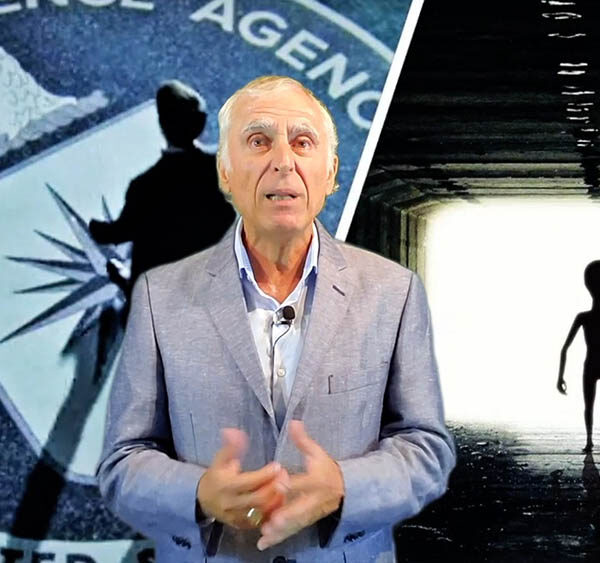 White Hats and the Deep State have competing plans to unveil a very limited disclosure of the truth behind Secret Space Programs and extraterrestrial life. The goal is not so much to inform, but to misinform the general public through a limited hangout that keeps the full truth hidden for decades to come. Learn about these competing agendas and how they contrast with full disclosure.
To purchase a recording of this Webinar click here.

More info here.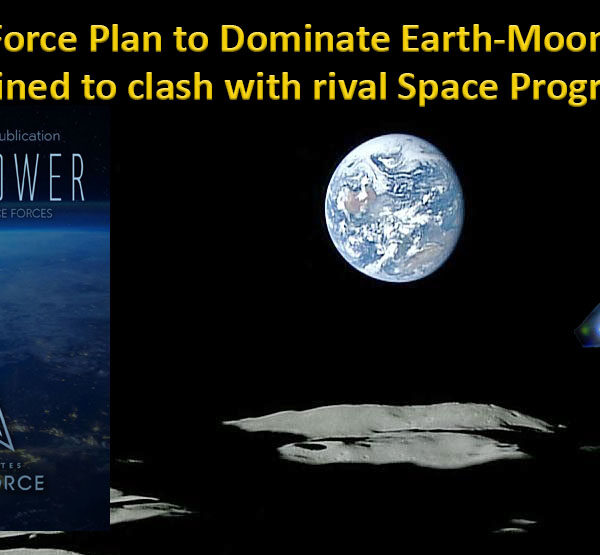 On August 10, the newly created U.S. Space Force released its "Spacepower Doctrine," defining its core identity and missions in space. Space Force will consider outer space to be a warfighting domain wherein military force will be projected into the Earth-Moon orbital environments to protect U.S. national interests and security.
In the short term, this means Space Force will compete with the rival aerospace forces established by China and Russia for space superiority. In the long term, Space Force is destined to clash with secret space programs run by a shadowy consortium of transnational corporations, and an even more elusive "Dark Fleet".
The latter is claimed by multiple insiders to belong to a German breakaway colony that transferred from Antarctica to Mars, taking with it, millions of people recruited by false inducements or forced into a life of slave labor.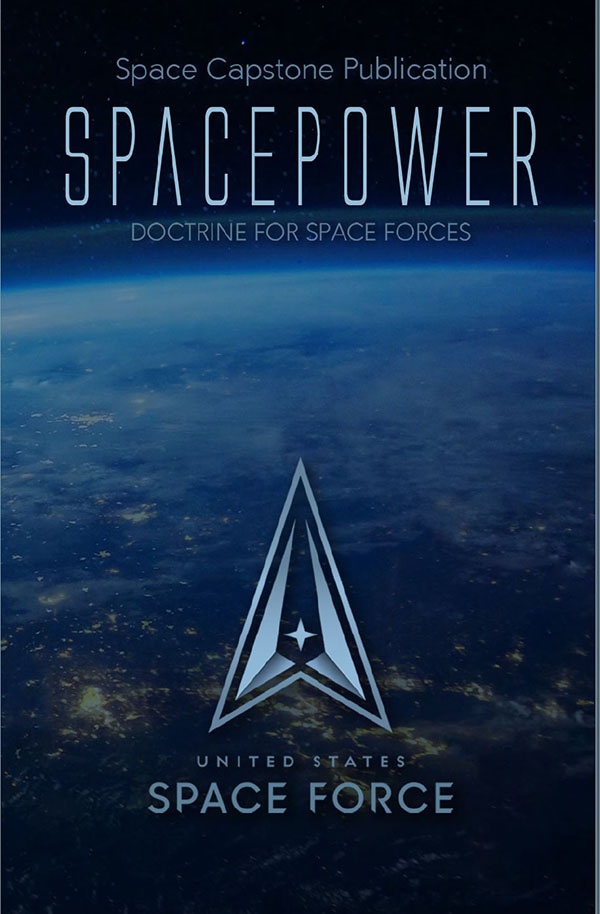 The 40-page document titled "Space Capstone Publication: Spacepower Doctrine for Space Forces" sets the tone for what follows with a 1962 statement by former President John F. Kennedy:
The eyes of the world now look into space, to the moon and to the planets beyond, and we have vowed that we shall not see it governed by a hostile flag of conquest, but by a banner of freedom and peace. [p. xiv]
The primary purpose of the document is described as follows:
The Space Capstone Publication is the inaugural doctrine manual for the United States Space Force, providing a basis for training and education, and informs decision-making, mission analysis, objectives, and the development of military space strategy in support of national security, national defense, and national military strategies. [p. xiv]
The document describes how space has dramatically changed from a domain involving peaceful cooperation and scientific exploration by the international community:
Space was once a sanctuary from attack, but the emergence, advanced development, and proliferation of a wide range of demonstrated counterspace weapons by potential adversaries has reversed this paradigm. Today, space, like all other domains, is realized to be contested due to the increasing threat to orbiting assets by adversary weapons systems. There is no forward edge of the battle area behind which military spacecraft can reconstitute and recover. Spacecraft remain in orbit through peace and war where they are potentially at risk from adversary counterspace capabilities and the hostile space environment. [p. 7]
The document goes on to explain how Space Force plans to integrate other nations sharing common interests similar to how the NATO Alliance was formed around the U.S. as the driving force to prevent aggression from the Warsaw Pact:
Military space forces are the warfighters who protect, defend, and project spacepower. They provide support, security, stability, and strategic effects by employing spacepower in, from, and to the space domain. This necessitates close collaboration and  cooperation with the U.S. Government, Allies, and partners and in accordance with domestic and international law. [p. xiii]
Space Force, however, plans to be far more than merely a multinational military operation:
Spacepower requires explorers, diplomats, entrepreneurs, scientists, developers, and warfighters. Military space forces — protectors of America's space interests — are first and foremost the warfighters who protect, defend, and project U.S. spacepower. These professionals must simultaneously commit themselves to two demanding professions: warfighting and the mastery of space. [p. xiv]
Space Force's overall mission is stated to be vital to long term U.S. national interest:
Access to space is essential to U.S. prosperity and security — it is a national imperative. The many benefits our Nation derives from space include mass communications, financial and economic information networks, public safety, weather monitoring, and military technology. Like any source of national power, the United States must cultivate, develop, and protect these benefits in order to secure continued prosperity. [p. 12]
Space is considered to be the future of economic growth and entrepreneurial activity, which is high among Space Force's core goals:
Today, the entirety of economic and military space activities is confined to the geocentric regime; however, commercial investments and new technologies have the potential to expand the reach of vital National space interests to the cislunar regime and beyond in the near future. As technology marches forward, U.S. military spacepower must harmonize with the other instruments of power to protect, defend, and maintain the Nation's strategic interests in space. [p. 14]
As far as future military conflict in space is concerned and the role of international law, this is what Space Force's capstone document has to say:
Military spacepower is inextricably linked to war. Military space forces must operate in this new warfighting domain to contribute to winning our Nation's wars. Thus, war's enduring nature and modern character shape and define military spacepower… [p. 16]
In keeping with international law, the United States acknowledges that the use of space is for peaceful purposes, while preparing for the reality that space must be defended from those who will seek to undermine our goals in space. [p. 17]
The capstone document provides an expansive view of potential enemies in space, and what Space Force needs to be prepared to do to protect U.S. interests:
Space warfare targets the mind of an adversary and seeks to neutralize their capability and will to resist. Military space forces compete against thinking actors who threaten our Nation's prosperity, security, or political aims. Thus, military space forces must prepare to outwit, outmaneuver, and dominate thinking, competent, and lethal aggressors who are attempting to thwart U.S. actions…
Military spacepower cannot unilaterally win wars, but like landpower, seapower, airpower, or cyberpower, its success, absence, or failure could prove catastrophically decisive in war. Because military spacepower has the potential to be the difference between victory and defeat, it must be viewed with equal importance as military power in any other domain. This observation is the strategic imperative for creating the United States Space Force as an independent military Service capable of maximizing military spacepower as a distinct and vital formulation of military power. [p. 21]
Evaluating the full significance of the capstone document requires appreciating both the near and long term challenges that Space Force has to face. In the short term, Space Force has to deal with the aerospace forces of both China and Russia, which have been modernizing rapidly with the growth in their respective economies.
China's economy, measured in Purchasing Power Parity, has already overtaken the U.S., and it is steadily increasing its military expenditures, especially in space which it considers to be the strategic high ground and the U.S. military's Achilles Heel.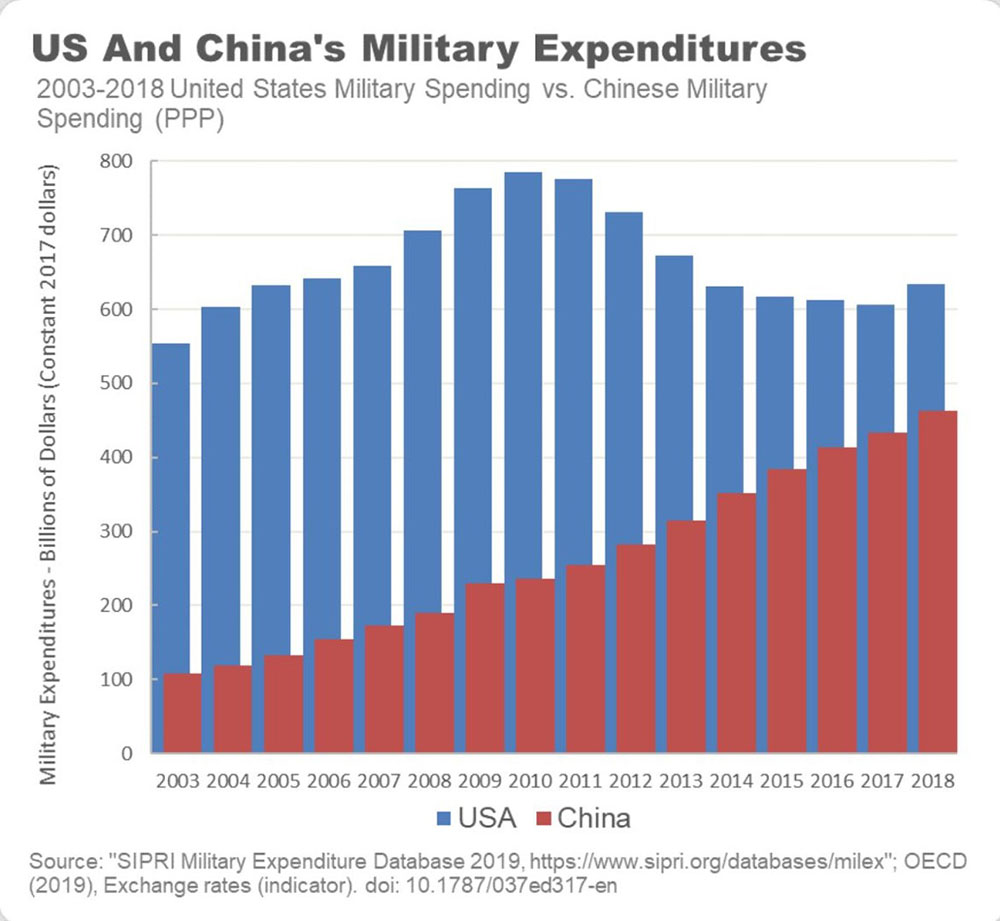 The possibility of China launching a "Space Pearl Harbor" is something that weighs heavily on the minds of U.S. military strategists, as I discuss at length in Rise of the Red Dragon (2020). Space Force's immediate goal will be to protect the U.S. satellite grid from a surprise Chinese attack, which would otherwise incapacitate the U.S. military all over the planet.
However, it is the long-term challenges to Space Force that are the most intriguing, and require considering a much wider scope of covert activities that have been occurring in space that date back to the World War II era.
It is crucial to keep in mind that Space Force will be covertly absorbing a Secret Space Program (SSP) established by the U.S. Air Force. The USAF SSP, which I described at length in the U.S. Air Force Secret Space Program and Shifting Extraterrestrial Alliances (2019), has covertly deployed squadrons of spacecraft using advanced antigravity propulsion, new energy technologies, and electromagnetic weapons systems.
These craft were reverse engineered from captured German and extraterrestrial spacecraft acquired after the end of World War II. Major US aerospace corporations collaborated with a transnational corporate consortium to secretly build these advanced craft for the USAF. The most advanced craft, however, were built for other customers, including a corporate-run SSP called the Interplanetary Corporate Conglomerate.
For much of its history, the USAF SSP operated covertly, performed ad hoc missions, had dubious legal standing, was funded by a CIA controlled black budget, and worked closely with the Deep State, a transnational corporate space program, and breakaway German colony in Antarctica.
All that changed in 2017, when the USAF learned about a far more powerful and better equipped US Navy SSP deploying battle groups led by kilometer long space carriers. Leaders of the USAF SSP realized that they had been deceived by the Deep State and their corporate/German allies who had not provided the most advanced technologies to them, as promised. See my 2019 book for more details on why the USAF SSP shifted its allegiance.
The emergence of Space Force will eventually end the chaotic and ad hoc operations of the USAF SSP, and transfer all of the latter's space assets into the control of a highly disciplined, transparent and lawfully established military space service working for U.S. national interests.
The ramifications of the Space Capstone Publication are therefore vitally important when considered in the context of how the assets of the USAF SSP were historically used to aid rogue operations contrived and controlled by the Deep State.
The long-term challenges faced by Space Force are fivefold. First, it will have to deal with nation-state peers such as China and Russia, which have the capability of launching a Space Pearl Harbor.
Second, Space Force will need to manage the more technologically advanced space programs of rogue non-state entities, the Interplanetary Corporate Conglomerate and the Dark Fleet, which possess fleets of more advanced and powerful spacecraft.  
Third, Space Force is destined to eventually merge with the US Navy SSP, whereby it becomes fully capable of handling threats posed by national rivals, rogue space entities, and aggressive extraterrestrial civilizations.
Fourth, Space Force will eventually have to confront an illicit galactic slave trade where millions of humans are taken off-planet each year and traded into a life of slavery. Will history repeat itself whereby Space Force emerges as a modern day Royal Navy whose 19th century West Africa Squadron intercepted slave ships on the high seas, but now ends the slave trade in Deep Space?
Finally, how much and when will Space Force leaders disclose to the American and World publics the truth about the dire situation confronting humanity with multiple secret space programs and extraterrestrial civilizations interacting with one another, and humanity?  Will Space Force be a conduit for full disclosure or limited hangouts that deceive humanity for years to come?
© Michael E. Salla, Ph.D. Copyright Notice
[Note: for audio version of this article, click here]
Further Reading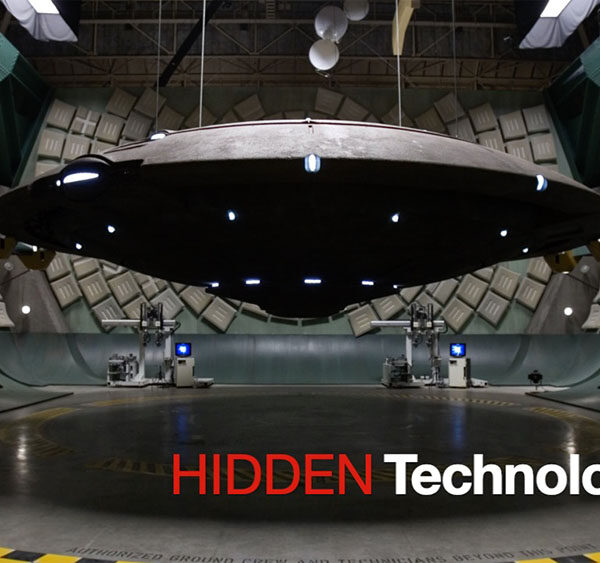 Competing agendas are playing out before our eyes concerning official disclosure of the UFO phenomenon. The Deep State and military White Hats are vying to convince the public with partial truths and misdirections. This video clip exposes the lies and what full disclosure really entails.
Full Disclosure vs Limited Hangouts – How the Deep State Plans to Hide the Truth about SSPs & ET Life.
August 22 2020 – 11 am PST/2 pm EST
To learn more visit: https://exopolitics.org/new-webinars-full-disclosure-vs-limited-hangouts/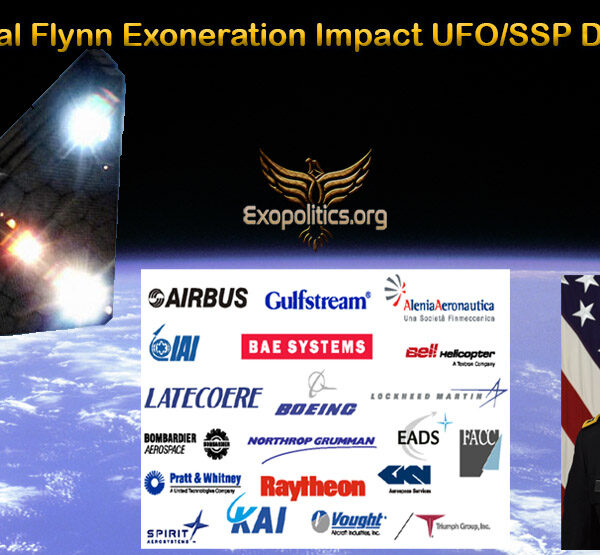 The dropping of all charges against Lt Gen Michael Flynn brings to an end a lengthy legal battle stemming from the Russian Collusion investigation of Donald Trump's presidential campaign and his subsequent administration. While there are certain to be powerful legal consequences for the perjury trap launched by senior FBI officials against Flynn, who had just begun his short stint as Trump's National Security Advisor, what remains to be answered is why was Flynn targeted? Did it have anything to do with Flynn's knowledge of UFOs, secret space programs and his new position where he could legally gain access to and disclose such information to Trump, who in turn would be able to disclose it to the general public?
It's important to emphasize that as a former Director of the Defense Intelligence Agency (DIA) from July 2012 to August 2014, Flynn would have been briefed on an extensive number of Unacknowledged Special Access Programs (USAPs) run by or involving the DIA. Perhaps even more significantly, he would have learned about those USAP's which the DIA Director and his Deputy had been denied access.
USAPs he would have been briefed about included a secret space program run by the US Air Force and the National Reconnaissance Office with the help of the National Security Agency and the DIA. The collaboration of these different Department of Defense entities in USAP's involving space is discussed in my USAF Secret Space Program: Shifting Extraterrestrial Alliances & Space Force (2019).
Additional USAPs run by major aerospace companies involving reverse engineering captured extraterrestrial technologies would have been of much interest to the DIA Director, despite lacking formal oversight responsibilities, as I will shortly show.
One of Flynn's responsibilities as DIA Director was to coordinate the gathering and analysis of intelligence data concerning the space capabilities of potential US military rivals. This included China which Flynn had extensively investigated as part of his intelligence portfolio during his military career.
At the same time, Flynn and his predecessors as DIA Directors were greatly interested in what major aerospace companies were researching, building, and deploying for their confidential "customers".
A clue into just how much a DIA Director and/or his deputy is briefed on secret space programs and the reverse engineering of captured alien technologies behind them is gained by examining the case of one of Flynn's predecessors, Vice Admiral Thomas Wilson, and what he knew of such programs.
On April 10, 1997, then Rear Admiral Wilson received an informal UFO briefing by former Apollo 14 astronaut Edgar Mitchell and Stephen Greer, an emergency room physician from North Carolina who would soon after launch the famed Disclosure Project. After Wilson was given information about an Unacknowledged Special Access Program (USAP) involving the reverse engineering of a recovered alien spacecraft, he looked into it and was denied access by three corporate officials even though he occupied the concurrent positions of Deputy Director of the DIA and Vice Director for Intelligence for the Joint Chiefs of Staff from November 1994 to September 1997.
Wilson was very unhappy with the situation and expressed his frustration to Mitchell and Greer who both publicly revealed elements of what had happened. In 2019, a 15-page document that Mitchell had acquired of a verbatim interview between Admiral Wilson and a prominent physicist, Dr. Eric Davis, surfaced after Mitchell's death, providing significantly more details of what had happened.
Wilson had appealed to the Special Access Program Oversight Committee to be granted access to a reverse engineering program run by the aerospace company but was denied. Furthermore, Wilson was threatened to stop his inquiries, or his military career would suffer.
Wilson acquiesced, and after a short assignment to the CIA, was subsequently promoted to Vice Admiral and became Director of the DIA from July 1999 to July 2002. Importantly, Wilson was backed by his superior, Lt General Patrick Hughes, who had sat in on the April 1997 "briefing" along with other DIA officials ensuring that the Wilson incident was now part of the institutional memory of the DIA rather than an isolated incident involving one official that would be forgotten.
Shortly after his July 2002 retirement, Wilson met with Davis in October and disclosed details of what had happened in the hope of learning more about the corporate-run program. I covered the October 2002 meeting in a series of three articles (see Part 1, Part 2, and Part 3).
What the Admiral Wilson affair tells us is that there is a tightly controlled secrecy system in place to restrict access to USAP's conducted by corporations that are actively reverse engineering extraterrestrial technologies. While DIA Directors have oversight of the end products produced for the Air Force and Navy – electromagnetically propelled antigravity spacecraft – they lack the formal power to investigate what's happening in corporate-run facilities, many of which are situated on military bases according to multiple insiders.
Consequently, it is certain that Lt General Flynn inherited the institutional memory of the Wilson incident when he became DIA Director in 2012. Flynn would not only have been officially briefed about USAPs related to an Air Force and NRO run secret space program, but also learned about which  corporations were conducting reverse engineering programs that he and the DIA did NOT have access to.
The Special Access Program Oversight Committee that denied Wilson access to one of these programs would presumably have similarly denied Flynn access if he had made similar inquiries. Consequently, Flynn would have known that a higher institutional authority would have been required to override the Special Access Program Oversight Committee in order to grant the DIA need-to-know access to such USAPs.
Consequently, the danger posed to the Deep State by Flynn being appointed Trump's National Security Advisor becomes all too clear. Flynn was in the position to advise Trump to grant the DIA Director and the National Security Advisor need-to-know access to corporate-run reverse engineering programs protected by the Special Access Programs Oversight Committee.
Furthermore, Flynn could arrange for an official briefing where Trump would learn about the secret space program that involved the USAF, NRO, NSA, and DIA. After such an official briefing, Trump would have been in a position to publicly disclose such information if he believed it was in the national interest.
The perjury trap set up by corrupt FBI/Deep State officials against General Flynn was not only a travesty of justice orchestrated by the Deep State to sabotage the Trump Presidency,  but was also to prevent Flynn advising Trump in ways that would undermine the decades-long secrecy system.
The exoneration of General Flynn makes it now possible for him to be reappointed to a senior position in the Trump administration, and to facilitate the disclosure of a secret space program and corporate-run alien reverse engineering USAPs.
© Michael E. Salla, Ph.D. Copyright Notice
Further Reading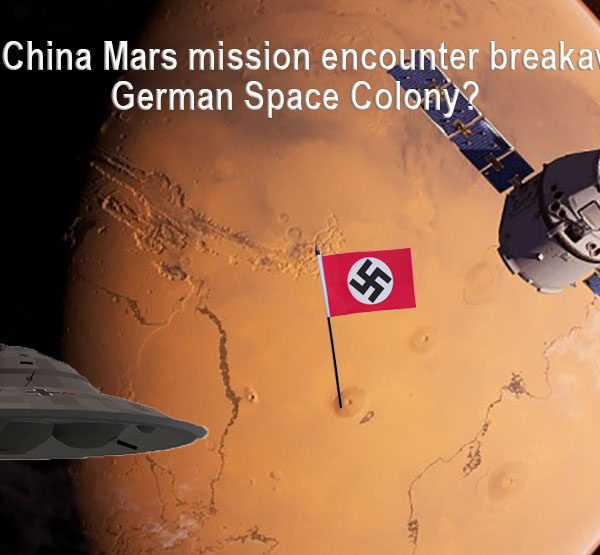 China is on schedule to launch an orbiter and rover to Mars in July 2020 in a mission called Tianwen-1 – meaning 'questions to heaven'. While the mission goals for Tianwen-1 appear very mundane – mapping the surface and extracting soil samples – one of the "questions to heaven" that the Chinese are very interested in answering is: "are multiple insider accounts of a German space colony that moved to Mars from Antarctica in the 1950s/1960s true?"
Andrew Jones from SpaceNews explains what to expect with the Tianwen-1 mission:
The Tianwen-1 orbiter will be equipped with a high-resolution camera comparable to HiRise on board NASA's Mars Reconnaissance Orbiter. It also carries a medium-resolution camera, subsurface radar, mineralogy spectrometer, neutral and energetic particle analyzers and a magnetometer. The orbiter will also play a relay role for the mission rover.
The roughly 240-kilogram solar-powered rover is nearly twice the mass of China's Yutu lunar rovers. It will carry a ground-penetrating radar, multispectral camera, a Laser Induced Breakdown Spectroscopy instrument and payloads for detecting the climate and magnetic environment. The rover has a mission design lifetime of three Earth months. The rover will receive a name through a public vote closer to launch.
The Chinese orbiter and rover will provide independent data to answer many questions Chinese researchers have about Mars in terms of its ancient history and life, without relying on third parties such as NASA and the European Space Agency, which are well known to disseminate disinformation.
The China National Space Administration is well aware of data from NASA's 1976 Viking mission that showed evidence of both current and ancient life on Mars.
Gilbert Levin's two experiments conducted by twin landers both showed evidence of microscopic life on Mars. Nevertheless, his positive results were dismissed by NASA as he explained in a 2019 article for Scientific American:
On July 30, 1976, the LR [Labeled Release] returned its initial results from Mars. Amazingly, they were positive. As the experiment progressed, a total of four positive results, supported by five varied controls, streamed down from the twin Viking spacecraft landed some 4,000 miles apart. The data curves signaled the detection of microbial respiration on the Red Planet. The curves from Mars were similar to those produced by LR tests of soils on Earth. It seemed we had answered that ultimate question.
When the Viking Molecular Analysis Experiment failed to detect organic matter, the essence of life, however, NASA concluded that the LR had found a substance mimicking life, but not life. Inexplicably, over the 43 years since Viking, none of NASA's subsequent Mars landers has carried a life detection instrument to follow up on these exciting results.
Additionally, the Viking orbiter took photos of the famous Face of Mars in the Cydonia region that was analyzed in depth by a number of researchers. Dr. JJ Hurtak was among the first to bring public attention to the existence of artificial structures on Mars revealed by Viking and the earlier Mariner 9 mission in a number of television interviews beginning in 1977.
The first scientific analysis of the Viking data was published in 1982 in Omni Magazine by Vincent DiPietro, an electrical engineer, and Gregory Molenaar, a computer engineer. Their 1982 Omni article was an extract of their 77-page book, Unusual Martian Surface Features, also released that year. They were soon followed by Richard Hoagland, who in 1987 authored The Monuments of Mars: A City on the Edge of Forever; and Hurtak, who co-authored The Face on Mars: Evidence of A Lost Martian Civilization in 1989.
Officially, NASA cast scorn on the analyses of Hurtak, DiPietro, and Hoagland about the Cydonia region containing the remains of an ancient Martian civilization. Nevertheless, other US government agencies were very interested in Hurtak, DiPietro and Hoagland's analyses.
A declassified Central Intelligence Agency document reveals that in 1984, the CIA employed a psychic "remote viewer" to look at a region of Mars as it was approximately one million years ago. The remote viewer (Joseph McMoneagle), who was not aware that the coordinates given were on the planet Mars, described seeing pyramids, futuristic technologies, and a very tall human-looking civilization facing impending environmental calamity.
What makes the CIA document remarkable is that the coordinates provided to the remote viewer, Joseph McMoneagle, were of the Cydonia region as depicted in the 1976 Viking Orbiter images of Mars.
There are many questions about microbial and ancient intelligent life on Mars that the Chinese will begin to answer for themselves with the upcoming Tianwen-1 mission. However, the more interesting 'questions to heaven' are whether indigenous intelligent life continues to exist on Mars and whether in the 1950s/1960s, a German space colony was established there with US funding and logistical support.
The first report of a German colony being established on Mars came from a Bulgarian electrical engineer, Vladimir Terziski, in the early 1990s. Terziski gave lectures around the US from 1991 to 1993, showing documents and videos of Nazi SS flying saucer prototypes, and of a space operations center established in Antarctica by the Germans.
In the 1950s, after agreements had been reached between the Eisenhower Administration and the German breakaway colony in Antarctica, US resources began to flow to the Germans' secret space program. This was done under cover of the Apollo program, which was run by German paperclip scientists holding senior leadership positions in NASA.
In chapter 12 of the US Air Force Secret Space Program, I explain how the Apollo program was used to funnel resources and personnel to help the Germans establish colonies on the Moon, Mars, and elsewhere in deep space. The German and US cooperation largely took place through a corporate consortium involving leading German and US corporations.
In 1989, an electrical contractor, Al Bielek, came forward to allege that he and his brother, Duncan Cameron, were taken to Mars through a jump room or teleportation device located at Montauk, Long Island, New York. In interviews, Bielek confirmed the accuracy of the Alternative 3 scenario involving the establishment of bases on the surface of Mars for a continuity of species program as first revealed in a mock British TV documentary.
Bielek said he and Cameron were sent by teleportation technology into ancient bases in the interior of Mars on multiple occasions. He described these bases as approximately 20,000 years old, built by human-looking extraterrestrials and long ago deserted. Along with another witness, the electrical engineer Preston Nichols, all the witnesses emphasized the role of Operation Paperclip German scientists who were very much involved in setting up and running the Montauk Project.
In 2000, Michael Relfe came forward to reveal that he had spent 20 years on Mars as a pilot and psychic on a highly classified space program. His experiences were detailed in a two volume series called The Mars Records. He was the first person to come forward claiming to have participated in a "20 and back program" – wherein an individual is age-regressed and sent back in time to his/her initial deployment, after serving for 20 years in a secret space program.
Relfe's incredible story was followed in April 2014 by Randy Cramer, who claimed to have spent 17 years on Mars after being signed into the "20 and back program" on a secret moon base called Lunar Operations Command in 1987. He says that his primary mission was as a space marine protecting a corporate-run Mars colony from indigenous life that was highly intelligent, territorial, and aggressive.
Corey Goode first came forward in October 2014 and early 2015 revealing his own experiences in a Navy-run secret space program, Solar Warden, and how he had, on several occasions, traveled to Mars to service equipment for a corporate-run program where Germans occupied senior leadership positions. Goode later revealed a more recent trip to Mars in 2015, about how the Mars (German) colonies were providing advanced technology to as many as 900 different extraterrestrial civilizations.
I compared Relfe, Cramer, and Goode's respective "20 and back" secret space program experiences in Insiders Reveal Secret Space Programs (2015). The congruity of their independent claims was highly significant and supported the idea of advanced Martian colonies established by a German-US corporate alliance.
There continue to be more alleged insiders coming forward with sensational claims of having traveled to Mars and being forced to work with a German-run secret space program in deep (interstellar) space. While such claims continue to raise controversy, the scope of the information and the credentials of some of the insiders is impressive.
The mounting testimonial and documentary evidence of intelligent life on Mars and of the establishment of breakaway German and US corporate-run colonies there would certainly raise legitimate questions for China, especially as it is soon to launch its first official mission to Mars.
In Rise of the Red Dragon: Origins and Threat of China's Secret Space Program, I explain how China has long-held suspicions about "UFOs being a western trick" trying to side-track from genuine research paths. In short, China has long suspected that UFOs were surveillance craft belonging to the US and the Soviet Union/Russia rather than being extraterrestrial in origin.
More recently, China has developed squadrons of antigravity spacecraft and is using its conventional rocket-powered space program as a cover for its true military operations in space. By 2030, China aims to achieve strategic dominance in space, which includes the ability to carry out a Space Pearl Harbor against the US if required.
China's upcoming Tianwen-1 mission will begin the difficult task of answering key questions about the history of intelligent life on Mars, and of alleged corporate-run colonies secretly operating on the red planet. The definitive answers China finds to such questions are likely to shock their military and scientific establishment to the core.
China will confirm that it is a latecomer to human operations on Mars, and is far behind what the German and US corporate alliance have established there dating as far back as the 1950s/1960s. China's Tianwen-1 mission will likely confirm multiple insider accounts of secret Mars bases and encounter some of the Germans' advanced antigravity spacecraft. It's likely to begin the challenging negotiating process that lies ahead if China wants to establish a long term presence on Mars, and hopes to participate in the remarkable scientific developments that are secretly occurring there under German control.
© Michael E. Salla, Ph.D. Copyright Notice
Further Reading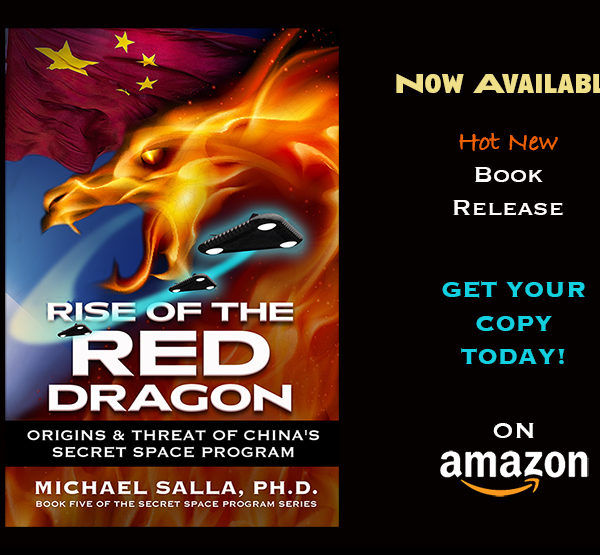 How did China undergo its meteoric rise from a technological backwater into a military superpower in outer space? This amazing transition began in top secret US Air Force programs over 75 years ago!
While living in America, a brilliant Chinese scientist is chosen to work on the US military's most classified technologies for over a decade. Suddenly, he is outlandishly targeted by the FBI, traded in a prisoner exchange by President Eisenhower and must return to China.
This episode ultimately led to China's development of a military-run secret space program (SSP) using exotic electromagnetic propulsion systems now challenging US military dominance on Earth and in outer space. By 2030, China's economy will outgrow the US, and China plans to use its vast economic resources to project its presence deep into space in ways that will lead to increasing military confrontations with the newly created US Space Force.
In this book, you will learn about:
The origins of China's SSP through the pioneering work of Dr. Tsien Hsue-shen who brought his advanced knowledge of SSPs in Nazi Germany and the US to China;

How ancient aviation technologies buried in China's mysterious pyramids are being secretly studied and reverse engineered;

Ancient artifacts from extraterrestrial contacts in remote regions of Tibet, the Gobi Desert, and the truth behind legends of Shamballa and Agartha;

China's participation in a United Nations run SSP designed to foster greater international cooperation in responding to the existence of extraterrestrial life;

The space weapons and electromagnetically propelled spacecraft secretly being developed and deployed by China;

The threat posed by Communist China's plan to use Artificial Intelligence to become the dominant superpower on Earth and in Space.
The Rise of the Red Dragon represents both a global crisis and opportunity presented by China. Are the US and China destined to violently clash in an inevitable cataclysmic space war or are they to become strategic partners in guiding humanity's peaceful transition into a space faring galactic civilization?
About the Author: Dr Michael Salla is a former university professor in international relations and conflict resolution. He is the author of the Amazon best selling Secret Space Program book series comprising: Insiders Reveal Secret Space Programs and Extraterrestrial Alliances (Book 1, 2015); The US Navy's Secret Space Program and Nordic Extraterrestrial Alliance (Book 2, 2017); Antarctica's Hidden History: Corporate Foundations of Secret Space Programs (Book 3, 2018); and US Air Force Secret Space Program – Shifting ET Alliances & Space Force (Book 4, 2019). He is also the author/editor of eight other books dealing with 'Exopolitics', International Conflict, U.S. Foreign Policy and Global Peace.
Rise of the Red Dragon: Origins and Threat of China's Secret Space Program is approximately 298 pages in length, and is Book 5 in the Secret Space Programs Series. Cost: US $21.95.

Released on April 20, 2020!
Kindle/Ebook Edition now available on Amazon.com
Paperback version now available on Lulu.com and Amazon.com
Audible edition now available on Amazon.com

To order autographed paperback edition go to the Exopolitics Book Store.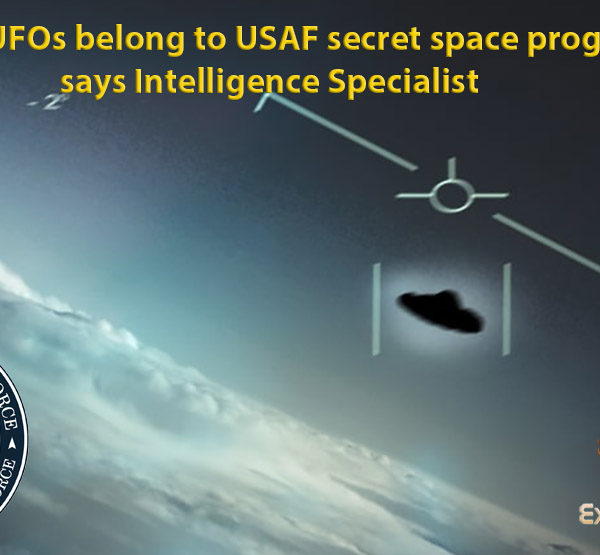 The famed Tic Tac shaped craft captured on video and sighted by multiple US Navy pilots beginning in 2004 are advanced US Air Force spacecraft capable of traveling at 500 mph underwater and 24,000 mph into space according to a former intelligence specialist in electronic communications.
Mike Turber claims that he served with the USAF as an intelligence specialist and later with various defense contractors where he had Top Secret security clearance and access to various Special Access Programs (SAP's) and Sensitive Compartmented Information (SCI) projects.
Turber came forward in two interviews he gave on November 4 and December 2, 2019, where he presented information he has received from "official government" sources that the Tic Tac sightings are USAF hybrid aerospace craft capable of traveling underwater, in the air and into outer space.
He says that the incredible speeds the USAF craft can achieve both in the atmosphere and underwater is due to its ability to utilize the principle of supercavitation [timestamp 39:40], where a cavitation bubble is created around a craft moving water molecules out of the craft's flight path and eliminating friction as explained by Wikipedia:
A supercavitating object is a high-speed submerged object that is designed to initiate a cavitation bubble at its nose. The bubble extends (either naturally or augmented with internally generated gas) past the aft end of the object and prevents contact between the sides of the object and the liquid. This separation substantially reduces the skin friction drag on the supercavitating object.  
According to Turber, the Tic Tac craft were assembled in Palmdale, California at a highly classified Air Force facility called "Plant 42". According to Global Security, a number of major aerospace companies operate out of this enormous facility:
Air Force Plant 42 is at Palmdale, CA, north of Pasadena in Los Angeles County. It is operated by Lockheed, Rockwell International, Northrop, and Nero. AFP 42 is located in the northeastern portion of Los Angeles County, California, within the Antelope Valley of the Mojave Desert, approximately 80 miles north of Los Angeles. It has over 6,600 acres (the government owns 85%) and includes approximately 4.2 million square feet of floor space (the government owns 45%). The site includes multiple high bay buildings and airfield access with flyaway capability. The facility also has one of the heaviest load-bearing runways in the world.
The most well-known corporation is Lockheed Martin's famed Skunk Works which moved to Plant 42 from Burbank, California, in 1989.
According to Turber, he worked at Plant 42 after his Air Force career and realized that some of the craft being secretly constructed there were related to the Tic Tac sightings which he first learned about in 2005. He says that at the time he worked with the Air Force and was analyzing radio communications from Navy pilots discussing their sightings of UFOs that could maneuver both in the air and sea.
Turber says that he knows of at least three models of hybrid air, sea and space vehicles that have been built at Plant 42. He asserts that at least 20 of these had been built and deployed during the time he worked at Plant 42. The largest is 46 feet long which allows it to be easily loaded onto trucks for easy transportation along California's highway system.

He asserts that the USAF Tic Tac craft use advanced stealth and invisibility technology, and that the USAF deployed them near Navy ships to test pilot reactions, and to essentially "mess with the Navy".
Turber says that the Navy has now developed similar craft, and that major nations such as China and Russia have developed the exact same craft [timestamp 17:50]. China's hybrid spacecraft are more evolved than Russia's and quickly catching up to the USAF craft.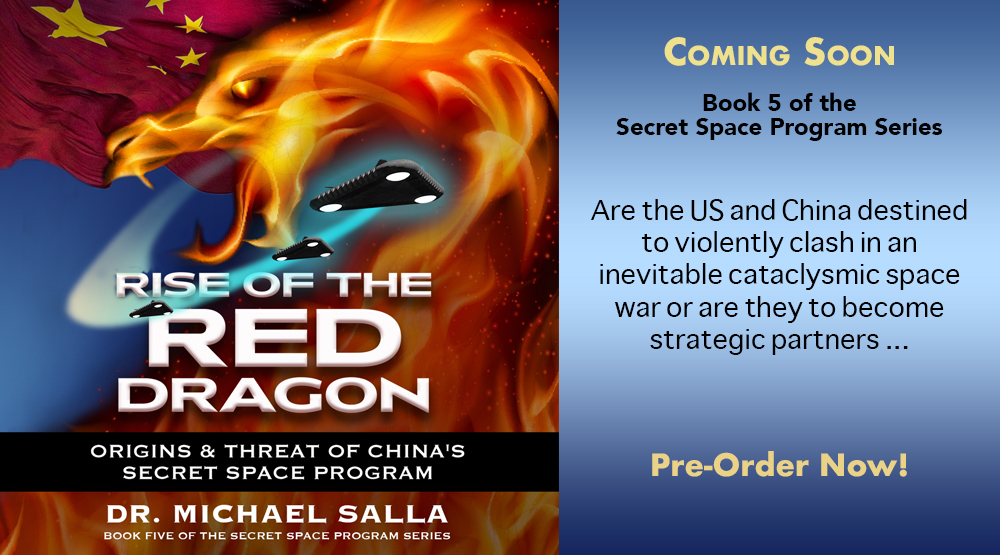 The Tic Tac craft are not reverse engineered from extraterrestrial spacecraft, according to Turber. Instead they were first developed in the 1950s from civilian sources such as Dundee University, before finding their way to institutions such as the Defense Advanced Research Projects Agency (timestamp 32:25). In contrast, multiple insiders claim that advanced aerospace technologies were reverse engineered from captured extraterrestrial spacecraft.
Turber says that several of the Tic Tac shaped hybrid craft were deployed over North Korea in November 2017, to intimidate its paramount leader, Kim Jung-Un, and President Donald Trump was informed of the craft's deployment and purpose.  
Turber's testimony is important since it explains the origins and performance of the Tic Tac UFOs that major media outlets began to report in detail back on December 16, 2017, after the New York Times and Politico covered the issue in major stories.
According to Turber, the media's tepid response to the revelation was a major factor in him coming forward. He insists that rather than being a whistleblower, he has been encouraged to come forward by official sources to reveal his testimony and prepare the public for the major revelations that lie ahead.
Unfortunately, Turber has not shared any official documents confirming his Air Force career and work with different military contractors. This is puzzling since other former USAF personnel and corporate employees, such as Edgar Fouche, have publicly released such documentation when they have come forward to reveal their insider knowledge of the TR-3B and Aurora Project without suffering any repercussions.
What Turber did share with his interviewer, Jim Breslo, was data from the Google Maps timeline feature that showed that on November 18, 2017, his phone recorded a flight from Ontario, California to the US East Coast that lasted one hour and 24 minutes [timestamp 1:17:40]. Turber alluded to the incident as objective evidence that he was involved in a highly classified aerospace project at the time but was not able to reveal more details.
The phone data timeline indeed does corroborate his core claim of having worked on classified aerospace projects since it is difficult to explain how anyone using a conventional aviation transport can travel from the West to East coast in 84 minutes. Nevertheless, the Google Maps travel timeline isn't sufficient to corroborate what his "official" sources told him, so hopefully Turber will share some of his documentation to substantiate his military and aerospace career.

Breslo brought up the remarkable similarity between the flight performance of the Tic Tac craft and a Navy patent for a Hybrid Aerospace Underwater Craft (HAUC) which I have previously discussed, and which Brett Tingley and Tyler Rogoway, writing for The Drive, have connected to the Tic Tac incidents.
The Navy patent explains how the craft is able to travel without friction under water and through the air by creating a quantum vacuum bubble around it: as explained by Tingley:  
In the Navy's patent application for the HAUC, it's claimed that the radical abilities of propulsion and maneuverability are made possible thanks to an incredibly powerful electromagnetic field that essentially creates a quantum vacuum around itself that allows it to ignore aerodynamic or hydrodynamic forces and remove its own inertial mass from the equation. Thus, the ability to generate such high-frequency electromagnetic waves is key to the alleged abilities of this theoretical hybrid craft that can soar near effortlessly through air and water at incredible speeds with little to no resistance or inertia.
Turber dismissed the Navy patent as bogus [timestamp 36:18], yet the principle of a quantum vacuum around the craft being generated by electromagnetic energy makes for a compelling explanation for how such craft could achieve supercavitation when traveling through different mediums such as water, air, and space.
Turber's testimony is very helpful since it directly points to the Tic Tac craft being part of a USAF secret space program, and that these assets are now in the process of being handed over to the new Space Force, just as predicted in the US Air Secret Space Program: Shifting Extraterrestrial Alliances and Space Force. That means exciting times lie ahead as Space Force unveils the secret space program it has inherited from the USAF.
© Michael E. Salla, Ph.D. Copyright Notice
[Special Note: I will be presenting the revolutionary Navy patents and their relevance to Secret Space Program disclosure at my upcoming Webinar with Portal to Ascension on March 21, 2020. You can register here.]
Further Reading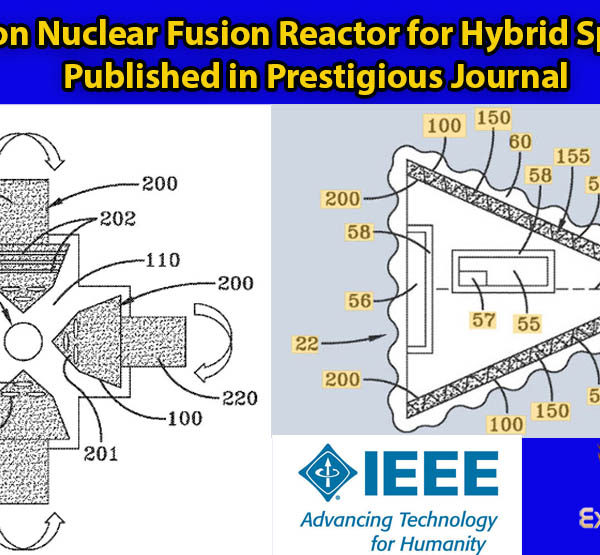 A major breakthrough has occurred in the scientific community's almost unanimous skeptical reaction to Dr. Salvator Pais' patent for a portable nuclear fusion reactor that would power his proposed "Hybrid Aerospace Underwater Craft" – a prestigious engineering journal has published a paper authored by him describing his incredible invention and its applications.
The paper is titled "The Plasma Compression Fusion Device—Enabling Nuclear Fusion Ignition" and it appeared in the November 2019 edition (Vol 47, Issue 11) of the journal, IEEE Transactions on Plasma Science. The journal is published by the Institute of Electrical and Electronics Engineers, and only publishes articles that are peer reviewed in a blind submission process.
The importance of Pais' paper being published in such a prestigious journal is that prominent electrical engineers have concluded that his concepts are worthy of being taken seriously even though most scientists, including patent examiners, have expressed outright skepticism about their feasibility.
In a January 22 article describing the publication of Pais' paper, the Drive's Brett Tingley interviewed a number of scientists that ridiculed Pais' ideas as "pseudo-science and empty jargon". Yet, as Tingley has pointed out previously, the Chief Technology Officer of the Naval Aviation Enterprise, Dr. James Sheehy, firmly supports Pais' inventions as "operable", and decades of government research support the feasibility of similar concepts.
Now the IEEE paper adds another level of scientific credibility to Pais' invention since the anonymous reviewers clearly concluded it was not "pseudo-science and empty jargon".
In the abstract to his paper, Pais writes:
The plasma compression fusion device (PCFD) generates the energy gain by plasma compression-induced nuclear fusion. This concept has the capability of maximizing the product of plasma pressure and energy confinement time to maximize the energy gain, and thus give rise to fusion ignition conditions….
The concept uses controlled motion of electrically charged matter through accelerated vibration and/or accelerated spin subjected to smooth, yet rapid acceleration transients, to generate extremely high-energy/high-intensity EM radiation (fields of high-energy photons) which not only confines the plasma but also greatly compresses it so as to produce a high power density plasma burn, leading to ignition. The PCFD concept can produce power in the gigawatt to terrawatt range (and higher) with input power in the kilowatt to megawatt range and can possibly lead to ignition (self-sustained) plasma burn. Several important practical engineering and operational issues with operating a device such as the PCFD are discussed.
Pais' nuclear fusion reactor with a proposed output of 1000 gigawatts (one terrawatt) or even higher, far exceeds the maximum output of the largest nuclear power plant in the US, Palo Verde in Arizona, which produces a paltry four gigawatts in comparison. Indeed, Pais' invention dwarfs the power supply of the nuclear fission reactors powering the new Gerald Ford Class aircraft carriers, which produce only 0.7 gigawatts (700 megawatts).
Put simply, if Pais' invention proves to be feasible, then it could virtually end the fossil fuel industry overnight and revolutionize the aerospace industry since it is fully portable.
In fact, Pais proposed the nuclear fusion reactor as the power supply for his "Hybrid Aerospace Underwater Vehicle" he described in an earlier patent granted on December 4, 2018, after it had been earlier turned down by a skeptical examiner. Pais fully intended his nuclear plasma fusion reactor to be used in future generations of air and space craft.
In an earlier article, I discussed how Pais' nuclear fusion reactor would be capable of powering the kilometer-long spacecraft that several insiders claimed to have been secretly built and deployed as far back as the early 1980s.
According to the late William Tompkins, a former aerospace systems engineer, Nautilus class nuclear powered attack submarines were retrofitted to be able to perform the hybrid maneuvers of underwater, air and space operations in the late 1970s. The retrofitted submarines were used as prototypes for the larger kilometer-sized spacecraft then secretly under construction near the Wasatch Mountains, Utah.
The retrofitting of a nuclear submarine would have required swapping out its nuclear fission reactor, with something far more powerful, like Pais' nuclear fusion reactor, in order to convert submarines into hybrid water, air and space craft. All this occurred back in the late 1970s, which means that something similar to Pais' nuclear fusion reactor must have existed at that time and was being secretly used by the US military.
This is where the testimony of David Adair becomes important to understanding the history of the clandestine development and the use of nuclear fusion reactor engines. Adair claims that back in 1971, he built a prototype "electromagnetic fusion containment engine" for a 10-foot rocket he developed with the active support of the US Air Force. Adair says that he was backed by General Curtis LeMay, the former USAF Chief of Staff from 1961 to 1965, who secretly provided Adair with resources and USAF personnel even though he was only 17 at the time on a science project.
Documentary support for Adair's remarkable testimony comes from local newspaper reports describing the Air Force certificate he won for his 10-foot rocket project. An April 19, 1971 news story from the Mount Vernon News says that his rocket exhibit "has been selected as the most outstanding in the field of engineering sciences".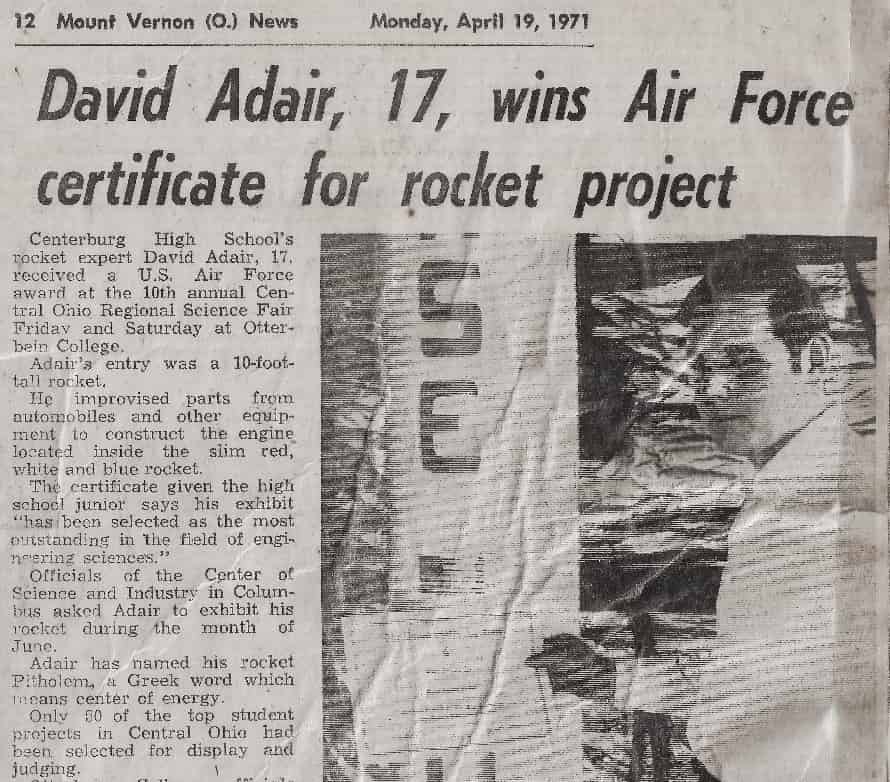 Adair's story was first covered in a 2002 interview with Robert Stanley published in Nexus Magazine. In short, Adair claims that as a result of his success in building a prototype nuclear fusion engine for his 10-foot rocket, he was given access to a much larger "electromagnetic fusion containment engine" at Groom Lake, Nevada (aka Area 51). Adair learned that the engine at Area 51 was extraterrestrial in origin and the Air Force was attempting to reverse engineer it.
While there are differences in the way Adair described the operation of his "electromagnetic fusion containment engine" to Pais description of the operation of his "Plasma Compression Fusion Device", the similarities are remarkable. Both use electromagnetic energy in unconventional ways to ignite a nuclear fusion process in a portable engine that can generate an enormous energy output.
Adair's testimony gives us crucial insights into the timeline for the development of nuclear fusion engines using plasma and electromagnetic devices. These were being studied and developed in the early 1970s, making the initial prototypes ready for deployment by the late 1970s – the time Tompkins says that the Navy began deploying its retrofitted Nautilus submarines as hybrid water, air and space craft.
It's no coincidence that Pais' inventions are being exposed to the scientific community at the same time that Space Force has been officially created. As detailed in my Secret Space Program book series, both the US Air Force and Navy have a number of antigravity craft that use non-conventional energy systems for their power supply. The most important undoubtedly are the nuclear fusion reactors that are ignited via plasma and electromagnetic devices such as Pais and Adair's inventions.
The antigravity spacecraft secretly developed by the USAF are being increasingly leaked to the general public as exemplified in photos taken of triangle and rectangle-shaped antigravity craft near MacDill Air Force Base in 2017 and 2018.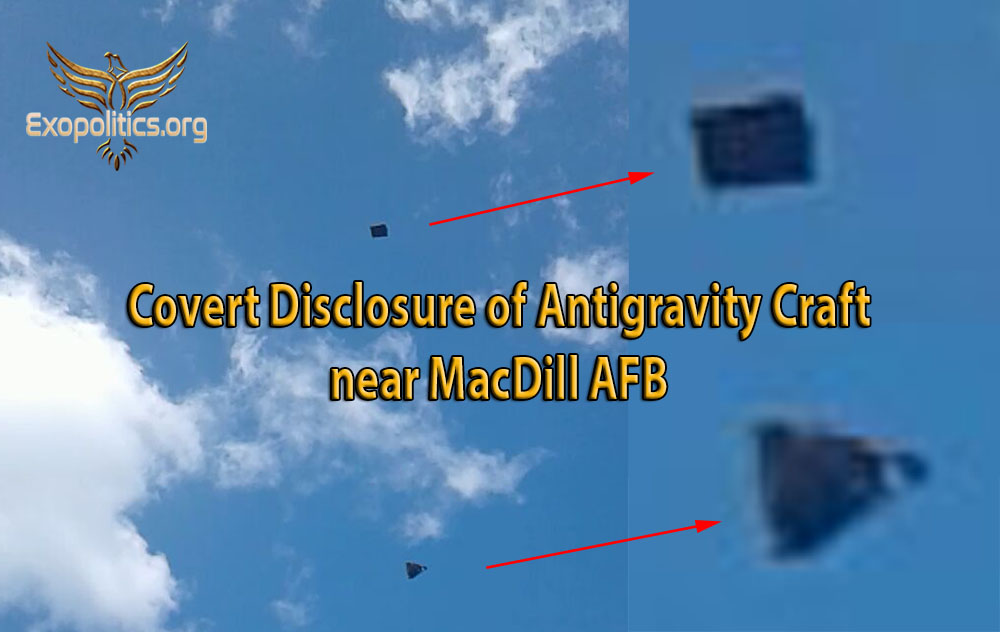 Space Force, as discussed in my USAF Secret Space Program (2019), has been created to unveil to the general public the arsenal of spacecraft and weapons that have been developed in classified programs and covertly deployed. This is supported by statements made by the USAF Secretary, Barbara Barrett, in December 2019, when she said the following about classified Air Force technologies:
Declassifying some of what is currently held in secure vaults would be a good idea… You would have to be careful about what we declassify, but there is much more classified than what needs to be.
The publication of Pais's paper in a prestigious engineering journal in November 2019 is a sure sign that the scientific community is being given advance notice that revolutionary energy systems exist that use unconventional electromagnetic and plasma devices to ignite the nuclear fusion process, and scientists/engineers need to start paying attention.
© Michael E. Salla, Ph.D. Copyright Notice
[Special Note: I will be presenting Dr. Salvator Pais' revolutionary patents and the relevance to Secret Space Program disclosure at my upcoming Webinar with Portal to Ascension on March 21, 2020. You can register here.]

Further Reading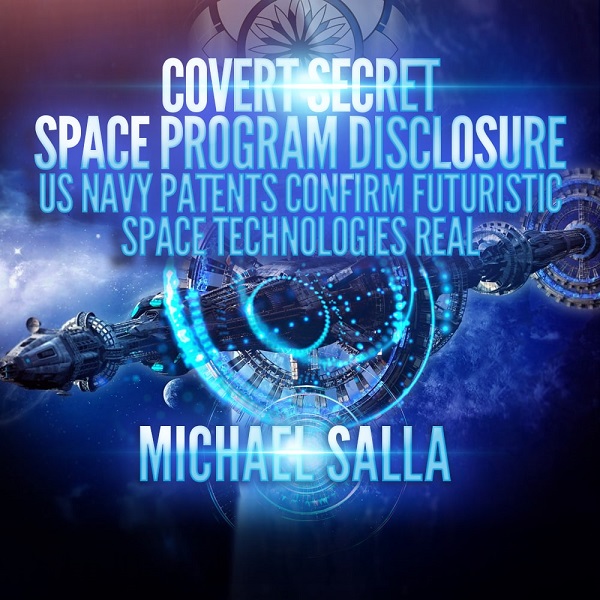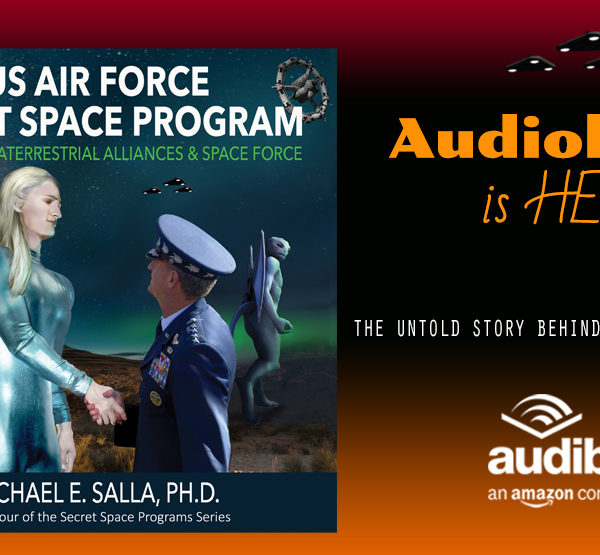 Now Available at Amazon.com

The Audio Book version of the Amazon Best Seller US Air Force Secret Space Program: Shifting Extraterrestrial Alliances and Space Force is released today! Now you can listen to this critically acclaimed book during your commute, while relaxing or just taking a stroll through nature.
The Audio Book version is narrated by Jerry Lord who wonderfully captures all the nuances and excitement of the original print edition. The Audio Book runs for 16 hours and 24 minutes, and is unabridged.
Listen and share with your friends and family the long guarded and shocking secrets of the Air Force's history of research and development of exotic aerospace technologies!
Book Description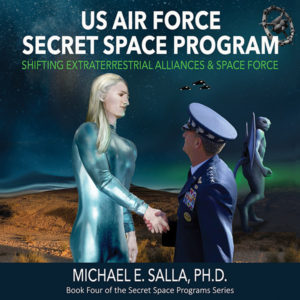 U.S. Air Force is preparing to reveal its arsenal of antigravity space craft with the launch of Space Force …
The US Air Force is experiencing a profound shift! In order to aggregate the military's major space assets under one authority, they are being moved into a new branch under the purview of the Air Force. This new branch is to be called "Space Force". The true purpose of Space Force will be to publicly unveil the most well-guarded secrets in the Air Force's stunning arsenal of exotic spacecraft, unconventional weapons and mind-blowing technologies assembled over the more than seventy years since its official emergence in 1947.
This book lays out the history of the Air Force Secret Space Program: Ushering in a new era with the recovery of several extraterrestrial craft in the 1940's. Secret agreements with a breakaway German colony in Antarctica (the Fourth Reich) & different extraterrestrial groups in the 1950's. Its complicity in the German infiltration of NASA & the Military-Industrial Complex in the 1960's. Development of stealth space stations beginning from the 1970's. Deployment of squadrons of disk, triangle and rectangular-shaped craft in the 1980's & 1990's. After its 2016 discovery that it had been deceived by the Deep State and their shadowy Fourth Reich allies, Air Force leaders made the momentous decision to shift alliances and realigned their covert space program with human-looking extraterrestrials. This has led to bold steps being taken by the Air Force to reveal the existence of its arsenal of spacecraft to the US public.. (16 hrs and 24 mins, unabridged)
Get it Now:  Amazon.com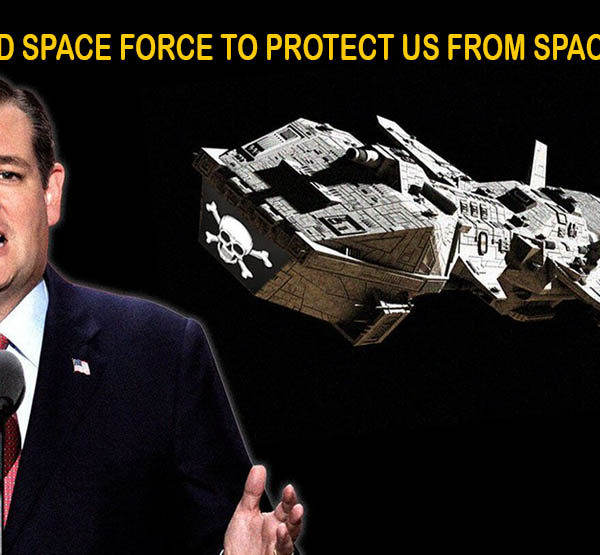 On May 14, Senator Ted Cruz (R-TX) gave a speech in support of Congress moving forward with the creation of Space Force as a new branch of the US military. Cruz gave an intriguing perspective on what the proposed new military branch would protect the country from – space pirates!
Cruz said the following in his Space Force speech at a hearing of the Senate Subcommittee on Aviation and Space, which he chairs:
Since the ancient Greeks first put to sea, nations have recognized the necessity of naval forces and maintaining a superior capability to protect waterborne travel and commerce from bad actors. Pirates threaten the open seas, and the same is possible in space. In this same way, I believe we, too, must now recognize the necessity of a space force to defend the nation and to protect space commerce and civil space exploration. 
Cruz's implicit reference to "space pirates" quickly garnered much internet attention, particularly on Twitter's "moments" news thread, where tweets of multiple people mocking him appeared. Cruz fired back at Jack Dorsey, creator of Twitter, for not giving equal coverage to his responses:
Hey @jack how come Twitter's "moment" quotes all the snarky leftists making fun of my comments, but doesn't include my tweets in response explaining the real point that NATIONS like China have already developed & tested weapons to destroy satellites? https://t.co/dwkM5ndXj3

— Ted Cruz (@tedcruz) May 16, 2019
President Donald's Trump's proposed Space Force is currently being debated in the US Congress which is considering legislation officially creating it as a new military branch under the US Air Force.
The Pentagon has come out in support of Space Force being created, despite initial opposition by the Secretary of the Air Force, Heather Wilson, and its Chief of Staff, David Goldfein. Patrick Shanahan, the Acting Secretary of Defense, has been the driving force behind the Pentagon getting behind Trump's proposal.
A two stage process was outlined by the Pentagon on August 9, 2018, for realizing Trump's goal. One of the four components in the first stage was was the elevation of the Air Force's current Space Command into one of the Pentagon's unified combatant commands. Currently there are ten combatant commands that are at the apex for command and control of different geographical regions and specific functions performed by all branches of the US military.  
On March 27, 2019, John William "Jay" Raymond, a four-star general who is the current head of Air Force Space Command (2016-), was proposed by President Trump to head up the new Space Command.
In his February 19, 2019, Space Policy Directive 4, Trump proposed that legislation be created for the formal establishment of a Space Force as a separate military branch initially placed under the Department of the Air Force. Trump's desire for a separate Department of the Space Force, would be revisited at a later stage.
Legislation for Space Force was submitted to Congress in February by Secretary Shanahan and is currently being debated in various congressional committees, including Cruz's. The Space Force legislation is a major test for whether or not the new military branch has enough Congressional support to have its creation passed into law.
While the partisan nature of the current Congress makes any passage of policies proposed by Trump challenging, there is still strong bipartisan support for policies supported by the Pentagon. A letter of support from 43 former Pentagon officials is proving to be very influential in overcoming doubts expressed by members of Congress. The letter states that Space Force will:
… develop military space culture and ethos; recruit, train, educate, promote, and retain scientists, engineers, and warriors with world-class space skills and talent; advocate for space requirements and resources; develop space doctrine and operational art; develop, field, and deliver advanced space capabilities; and steward resources to sustain America's strategic advantage and preeminence in national security space activities.
Consequently, because Shanahan and other Pentagon officials are committed to the creation of Space Force, it's very likely that Congress will pass the proposed legislation and authorize its creation.
This finally brings us to Cruz's indirect reference to "space pirates". Was this just hyperbole for why Space Force is needed?
In his tweet to Dorsey, Cruz tried to walk back his comment by referring to the capability of major nations such as China to destroy satellites as his real point. However, according to multiple insider sources, the idea of the US having to defend itself against space pirates is not as ridiculous as it appears. There are a number of non-state actors secretly operating in space that do threaten US national interests, and the planet more generally.
One of these sources is rogue special access programs, which operate outside of lawful government control. Former Apollo astronaut Dr. Edgar Mitchell confirmed that the sitting head of intelligence for the Joint Chiefs of Staff, Vice Admiral Tom Wilson, was denied access in 1997 to an Unacknowledged Special Access Program (USAP) involving UFOs.
This incident and many others point to rogue USAPs conducting various advanced aerospace projects that can impact US space operations and Earth installations. These USAPs are loosely controlled by shadowy entities such as the Deep State, which have their own distinct globalist agendas that conflict with nationalist policies.
An example of existing rogue operations is given in my new book, the US Air Force Secret Space Program: Shifting Extraterrestrial Alliances and Space Force a chapter discusses how the Deep State used its MASER equipped satellites to steer Hurricane Irma against MacDill Air Force Base in retaliation for Air Force Special Ops openly displaying some of its antigravity craft to members of the general public in support of disclosure. The conclusion is that rogue USAPs are a modern day form of space pirates.
We also have the idea of Space Nazis which was proposed by insiders such as William Tompkins who worked for the US Navy during World War II, and said he was part of a Navy espionage program that monitored the Nazi's flying saucer program. Tompkins asserted that the Germans successfully established a breakaway colony in Antarctica which became a space power over the succeeding decades.
According to Tompkins and other insiders, the Germans have established colonies on Mars, Ceres, and elsewhere in Deep Space, and have developed some of the most advanced aerospace technologies known to humanity. Given their non-state status, the breakaway German Antarctic/Mars colonies may also be considered a modern form of space pirates.
Finally, we have the idea of a transnational corporate network that has developed its own space fleet that operates outside of any national or global institutional authority. According to insiders such as Corey Goode, the Interplanetary Corporate Conglomerate has the most advanced spacecraft in existence as a result of their long-time cooperation with the breakaway German group in Antarctica.
Given their official non-state status, transnational corporate entities such as the Interplanetary Corporate Conglomerate may also be included in the category of space pirates that Cruz was warning the public about.
As the head of a key Congressional subcommittee dealing with space affairs, Cruz may have acquired some inside knowledge of these different non-state actors operating in space outside of any recognized lawful national or global authority.
The problem of "space pirates" is very real and not just hyperbole. Whether by design or accident, Cruz has just pointed out a major reason why Space Force is being created, and is being fast-tracked into existence by the Trump administration.
© Michael E. Salla, Ph.D. Copyright Notice
Further Reading