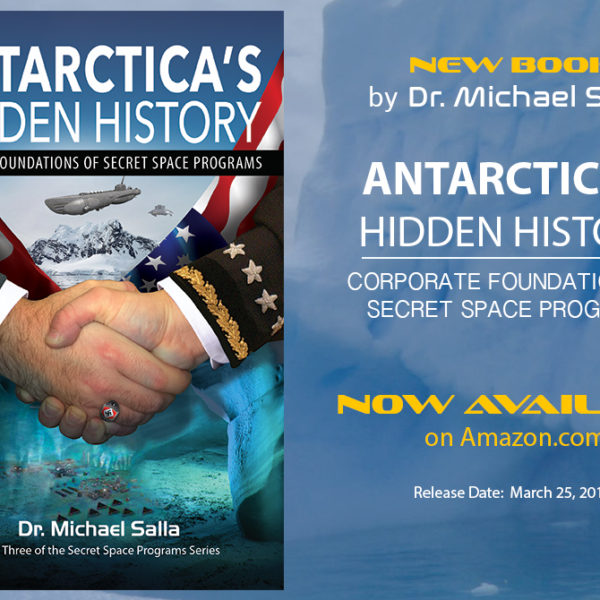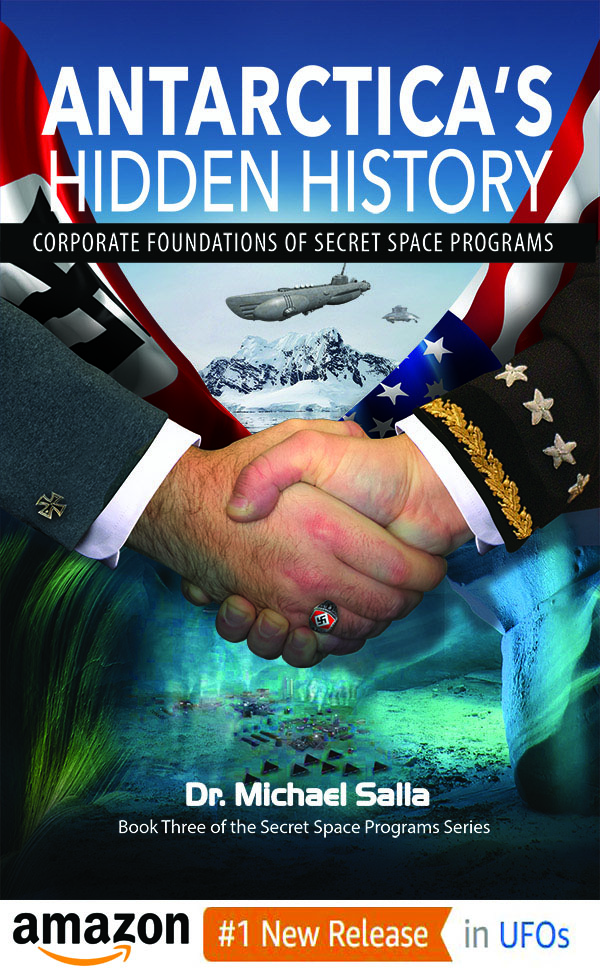 Antarctica is a land about to be exposed over its well-guarded secrets and ancient hidden mysteries …
In 1955, as a result of a secret agreement reached between the Eisenhower Administration and a German breakaway group in Antarctica, a transnational corporate space program began to emerge. The secret infusion of personnel and resources from US military contractors into Antarctica allowed this transnational corporate program to steadily grow into a major space power, which would eventually surpass and eclipse the secret space programs run by the US Navy, Air Force, and the classified space programs of other nations.
Whistleblower claims substantiate that many of the classified programs conducted there violate the 1961 Antarctic Treaty, and constitute "crimes against humanity" due to the abuse of a captive slave labor force. Dr. Michael Salla daringly exposes the major corporations involved in these illegal programs, and how the truth is hidden from company shareholders and the public. Today, Antarctica's secrets are slowly being revealed by the increasing volcanic activity that is melting the massive ice shelves, exposing ancient artifacts and crashed extraterrestrial spacecraft.
Full disclosure of Antarctica's history, and current events involving multiple space programs and transnational corporations, will vitally aid in transforming our planet, and prepare humanity for the major geological events that lie ahead as the melting ice unveils all that has previously been hidden.
About the Author: Dr Michael Salla is a former university professor in international relations, and is the author of Insiders Reveal Secret Space Programs and Extraterrestrial Alliances (Book 1 in Secret Space Program Series, 2015), and The US Navy's Secret Space Program and Nordic Extraterrestrial Alliance (Book 2 in the Series) both of which became #1 Amazon Best Sellers. He is also the author/editor of nine other books dealing with 'Exopolitics', International Conflict, U.S. Foreign Policy  and Global Peace.
Antarctica's Hidden History: Corporate Foundations of Secret Space Program is 452 pages in length, and is Book 3 in the Secret Space Programs Series.
Order your autographed paperback edition from Exopolitics.org– Cost $24.95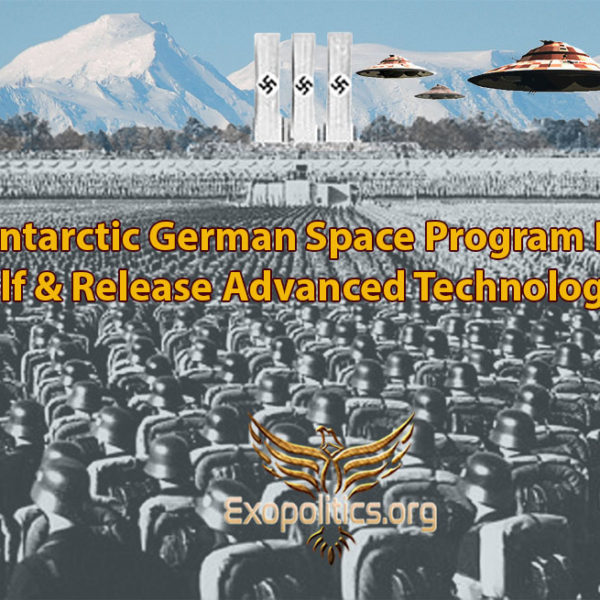 There has been much controversy over a February 5 blog post by former Forbes Magazine editor, Benjamin Fulford that a German Space Program based in Antarctica has secretly reached a deal with U.S. and global authorities, and is ready to reveal itself. Such a disclosure will lead to life changing antigravity and other suppressed technologies being released, according to Fulford.
Fulford does not name his sources or offer any direct evidence supporting his controversial claim, but recent visits to southern Argentina by U.S. Secretary of State, Rex Tillerson and Amazon founder Jeff Bezos, does offer important circumstantial support. Fulford's claim therefore merits close examination in light of what Tillerson and Bezos were really doing in Argentina.
Fulford cites unnamed Pentagon sources for his controversial assertion.  On Monday, February 5, he wrote:
A major peace deal was reached last week in negotiations that took place literally under the light of the blue-blood super moon in a certain Asian country last week, according to sources who were present. As are result of this, the Nazi faction of the world military-industrial complex has agreed to align itself with the light side of the force. Thus in the near future, Nazi technology, notably anti-gravity and hypersonic (Mach 20+) air travel, will be made available to the "surface population," of the planet, the sources say… We will have more details toward the end of this report.

Towards the end of his blog post, Fulford gives the promised additional details:
In any case, now that the Nazis have agreed to come out of hiding and rejoin the human family, there is simply no military power left that will support any more Khazarian genocidal projects. The Nazis are now run by a generation that is in their 30's and who have no experience with or involvement in the horrors of World War II. For that reason, they have no reason to hide.
In any case, according to the source mentioned above, the Nazis have not really been hiding at all. In the real world, most Nazi leaders who were not arrested at the end of World War 2 did not go to Antarctica or even South America. Instead, they went to Spain, which was still run by a Fascist government after the war ended. Many stayed in Spain, but others moved on to Cuba and Nevada, among other places. The infamous Area 51 and other bases in Nevada are mainly bases for testing advanced Nazi aerospace technology, according to this source. This technology will now be shared with the general population, the source says.
The Nazi bases in Antarctica, this source says, are far smaller and less significant than many believe. He says disinformation about giant Nazi bases in Antarctica was deliberately put out by the Nazis in order to keep Nazi hunters off their trail. The reality is that they did find warm hollows under the ice created by volcanic hot springs, but that that the water was undrinkable.


In answer to a reader's question about the intentions of the present German leadership in Antarctica, Fulford added:
The new generation of Nazi leaders renounces the genocidal plans of their fathers and grandfathers and wishes to share their wonderful technology with humanity. As such, we should welcome them, and hopefully their secret space program will not have to be secret any more.
There has been extensive eyewitness testimony given by insiders such as William Tompkins (a former US Navy operative and aerospace engineer), Clark McClelland (a former NASA employee), Corey Goode (former secret space program participant) about a fully functional German secret space program in Antarctica that covertly established agreements with the U.S. military industrial complex in the 1950's.
Some of this eyewitness testimony was covered in Books One and Two of my Secret Space Program Series, and a more detailed examination along with supporting evidence is forthcoming in Book Three: Antarctica's Hidden History: Corporate Foundations of Secret Space Programs (March 2018).
In short, there is much evidence that a German space program was secretly created in Antarctica, and that agreements reached with the U.S. Military Industrial Complex led to its expansion, and the establishment of what Jim Marrs and others refer to as the Fourth Reich.
This is where the Argentinian city of San Carlos de Bariloche, (aka Barilcoche)  becomes important. According to credible sources, Adolf Hitler escaped the war to establish his primary residence in Bariloche, which is located in Patagonia, the southern-most region of Argentina. World War II historians such as Harry Cooper and Dr. Jerome Corsi have cited extensive documents and eyewitness testimonies supporting such rumors.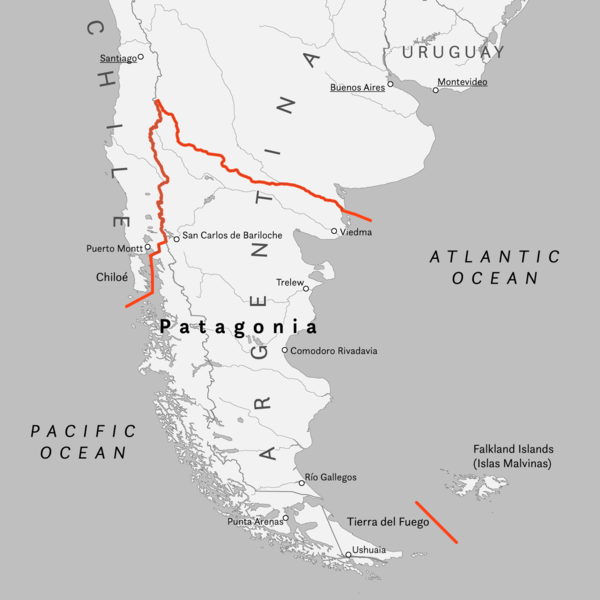 In addition, Martin Bormann escaped to Argentina and made it a hub for a postwar Nazi capital flight program called Operation Eagle Flight. Bormann's capital flight program not only financed a covert global attempt to establish a Fourth Reich, but also funded a German secret space program in Antarctica.
With the confluence of international finance and exiled Nazi leaders, Bariloche became the de facto capital of the Fourth Reich, and the place U.S. leaders would regularly visit to reach agreements with the Antarctic based German space program.
This is evidenced by visits to Bariloche by U.S. Presidents such as Dwight D. Eisenhower (February 28, 1960), William Clinton (October 18, 1997), and Barack Obama (March 24, 2016) all visited Bariloche ostensibly for economic development and/or environmental protection. The real reason may well have involved covert negotiations with leaders of the German SSP out of Antarctica.
This why the February 3 trip to Bariloche by Secretary Rex Tillerson becomes important. Was he there simply to discuss "ecological exchanges" as State Department Undersecretary Steve Goldstein stated to the press? Or was Tillerson there to conduct secret negotiations with a new generation of leaders from the German Antarctic Space Program, as Pentagon sources allegedly told Fulford?
What lends further plausibility to Fulford's claim of secret negotiations is Amazon founder and world's richest man, Jeff Bezos, simultaneous visit to Argentina. On February 3, an Argentinian newspaper released a story about Bezos unannounced visit to the Perito Moreno glacier in Patagonia to "save the earth":
The American businessman Jeff Bezos, founder and director of Amazon, owner of the legendary newspaper The Washington Post and founder of Blue Origin, a company that aims to make suborbital and commercial orbital trips, is located in the Argentine Patagonia.
The billionaire today tweeted a photo in front of the Perito Moreno glacier. "This is the impressive Perito Moreno glacier in Patagonia, we send robotic probes to all the planets of the solar system, and the Earth is far the best, we go to space, but to save the Earth," said Bezos. [Google Translation]
It's worth emphasizing that Bariloche is the fourth largest city in the region of Patagonia, with a sufficiently large airport to accommodate their aircraft. Tillerson and Bezos could have very easily attended secret negotiations respectively representing the highest levels of U.S. government and industry.
Indeed, this is what Dr. Joseph Farrell, who was the first to report on the Tillerson and Bezos visits, contends is what happened:
Mr. Bezos' comments seem to imply that the purpose of his Patagonian glacierology expedition is related to space matters… which, again, conjures that image of Mr. Obama in Bariloche with NASA folks in tow. (And let's not forget the Chinese presence in the region, again for ostensible "space related" purposes.) So, yes, my high octane speculation is that Mr. Bezos' visit to the region is related to Mr. Tillerson's, and that the purpose is not glaciers or Fullbright scholarships or talks to nature preserves, though it should be noted that the "nature" angle figures as a covering story both for Mr. Tillerson and Mr. Bezos! That alone suggests to me coordination, and that the trips are, indeed, related somehow. It's that other influence in the region that raises the questions: Nazis. Bariloche was, after all, home and headquarters, more or less, to Dr. Ronald Richter's very strange postwar plasma experiments for Juan Peron. The so-called Nazi Estancia, the "Ranch," a vast cordoned-off area of some 10,000 square miles, is in the region.
The important point here is that Mr. Bezos may have given a clue about the real nature of the ongoing interest of "big names" and "big money" in the region: space, and advanced technologies, and that the real purpose of these strange visits is related directly to these.

Farrell's observations here are very insightful. The Tillerson and Bezos visits were very likely connected to secret negotiations with a new generation of Nazi leaders willing to publicly release advanced space technologies.
Lending further credence to such an observation is the role of the Chinese military in running a joint space program facility with the Argentinian government that came into operation in 2016 in the Patagonia region, around the time of President Obama's Bariloche visit.

This brings us back to Fulford's unnamed Pentagon sources that told him about negotiations taking place at an Asian country around the time of the January 31 Super Blue Blood full moon. These negotiations involving global elites (aka Deep State/Cabal/Illuminati, etc.) apparently paved the way for the German space program to be revealed.
Four days later, Tillerson and Bezos show up at Bariloche, arguably with Chinese space  program representatives already operating in the Patagonia area, to strike a deal with the new generation of German Antarctic leaders.
While many of Fulford's claims remain controversial and unsubstantiated, his most recent claim of a secret agreement being reach with a new generation of leaders of the Fourth Reich willing to publicly reveal themselves and release fantastic life changing space technologies, is backed by significant circumstantial evidence, and deserves serious investigation.
© Michael E. Salla, Ph.D. Copyright Notice
Further Reading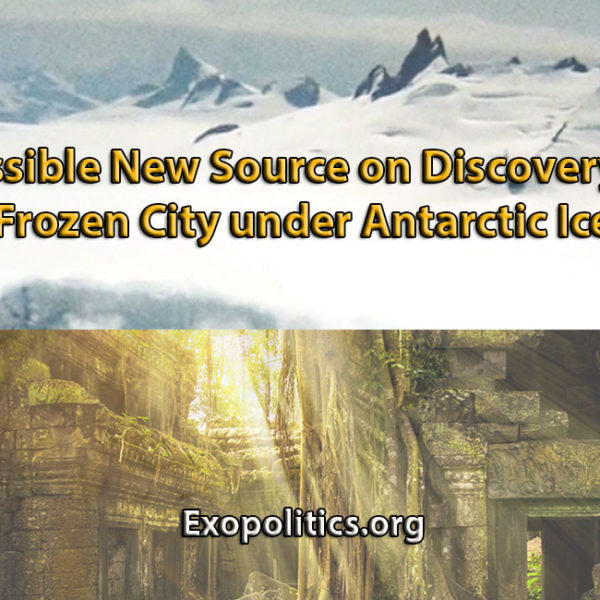 A possible new source has come forward with corroborating information about the discovery of a large frozen city two miles under the Antarctic ice, located roughly 16 miles from the geographic South Pole. The breakthrough to the city occurred in August 2016, according to this latest source, and it was visited a few months later by VIPs such as John Kerry and Buzz Aldrin.
On November 18th, the source's testimony was introduced in a video published by "Pete", host of the Creepy Little Book Youtube channel.  He says that he decided to go forward in releasing the information since he had found a new source five days ago who had corroborated information gleaned from previous sources about events in Antarctica.
In the comments section of his video, Pete says that his sources are from outside the United States, and are not connected to Corey Goode and David Wilcock. Furthermore, when it comes to his latest whistleblower, Pete affirms that he is "confident in the sincerity of the source of this information".
I recommend watching Pete's video first before continuing to read this article, which will analyze and connect key points of his testimony to other important information, and assess the reliability of Pete and his new source.
Using information given to him by his whistleblower sources, Pete begins by referring to the advanced technologies found in the frozen city:
This area is in fact an abandoned city like grouping of various structures that were created long ago with technology that far exceeds our current capabilities.

Among the first to refer to a lost under ice city discovery in Antarctica with advanced technologies is Corey Goode, who says he was taken there in January 2017 by an Inner Earth group of beings called the Anshar. Goode says that the most advanced technologies and evidence of extraterrestrial life are being removed prior to any public announcement about the frozen city.
Pete's sources refer to Lockheed Martin as the military contractor assigned to lead the excavations, while using legitimate science projects as a cover:
Beginning in 2011 Top Secret explorations and excavations were undertaken by the military contractor Lockheed Martin. With the magnitude and scale of this project defying description a legitimate cover story was created.
Legitimate science projects were created to hide the excavations with massive amounts of funding going to Lockheed in excess of 5 billion. Projects provided cover for thousands of military personnel on the continent despite the Antarctica Treaty.

Indeed, Lockheed was awarded the Antarctic Support Contract by the National Science Foundation in 2011 to provide logistical support for open source science projects. As the world's largest defense contractor, Lockheed is very adept in conducting Unacknowledged Special Access Programs whereby cover programs are used to hide compartmentalized projects.

Pete's sources describe the stringent security procedures in place for the secret Antarctic dig to the frozen city, thereby making it clearer why a major defense contractor like Lockheed was given responsibility for the excavation project.
When drilling reached only 300 meters from the site, which ground penetrating radar had previously pinpointed, according to Pete a significant number of injuries and deaths occurred. He describes a mysterious radiation that affected workers:
What was first thought to be some type of radiation which caused these casualties was later discovered to be something now known as nanowaves.
The only mention of nanowaves in open source scientific literature is a brief mention in the October 2011 edition of Science Direct, which refers to them as: "Unexpected undulations produced from deformed nanowires".

It's significant that this mention occurred in 2011, the same year that Lockheed began its covert drilling operations in Antarctica. 
It's also noteworthy that medical evacuations have indeed been reported in Antarctica over the years related to drilling projects. The earliest report dates back to June 2001 when up to 12 Raytheon employees were medically evacuated during a covert digging operation down to Lake Vostok, according to veteran researchers Richard Hoagland and Mike Bara.
[S]ome "Special Project" has, against all scientific and environmental prudence, indeed drilled through the ice into the Lake Vostok eco-system (clandestinely, of course). And, the participants have suddenly found themselves exposed to "something" for which their bodies literally have no immunity — something not extant in the rest of Earth's biosphere for between 13,000 and several million years! After the initial reports of "four emergency extractions," the number changed to five … and now twelve McMurdo personnel are supposedly in need of a dangerous, "emergency medical evacuation" well into the Antarctic winter season.
In June 2016, a National Science Foundation press release says that a Lockheed employee was medically evacuated in the midst of the Antarctic winter. While the plane used was quite small, it's possible that this was used as a cover for a larger evacuation process then underway.
According to Pete's sources, what had afflicted the employees of Lockheed Martin, and likely Raytheon back in 2001, was nanowaves being emitted from the frozen city. This led to major setbacks that proved to be very expensive for Lockheed:
This setback nearly bankrupted the project with cost overruns and safety issues that would have put Lockheed out of business. The financial burden for said cost over runs had to be shifted to the US Taxpayer. Due to the amount of people involved, Lockheed couldn't just pull out of the project, which led to the creation of the Lockheed subsidiary Leidos who was shoehorned into the project in 2015. … Lockheed was saved from financial collapse by shfting operations and all top level personnel to Leidos who received a $5 billion contract to take over from Lockheed who still remains involved in a diminished capacity.
Such massive funding would explain how Leidos, formerly Science Applications International Corporation, was able to purchase Lockheed's division dealing with Antarctica for $5 billion, as reported by the mainstream media.
Next, Pete's sources refer to "a no fly zone over the dig site which is located 14 miles from the geographic South Pole". This is significant since "Brian", a former Navy flight engineer, reports a no fly zone over a site near the geographic South Pole during a medevac mission back in the 1985/1986 Antarctic summer season.
Another unique issue with South Pole station is that our aircraft was not allowed to fly over a certain area designated 5 miles from the [Amundsen-Scott] station… The only thing we saw going over this camp was a very large hole going into the ice. You could fly one of our LC130 into this thing. It was after this medevac mission where we [were] briefed by some spooks (Intelligence Agents I presumed) from Washington DC and told not to speak of the area we overflew.

It is telling that both refer to no fly zones, however there is a discrepancy in terms of the distance from the geographic South Pole. Brian refers to 5 miles, while Pete's sources refer to 14 miles. While relatively close, this may mean we are referring to separate sites or entry points that have developed over a 30 year period.
Pete goes on to explain what he was told about the eventual breakthrough into the frozen city:
In August 2016, the dig crews breached ground zero. The name used to refer to the ground level of the city like structures which workers jokingly refer to as Atlantis…. The crews by this point were wearing special protective suits to safeguard against the illness. The illness induced by the nanowaves…. At ground zero no nanowaves have been detected but the workers still wear safety gear…. The access point from the top of the ice sheet down to the two miles depth of ground zero is an elevator shaft bored into the ice…. The city is said to be an amazing sight to behold and would likely contain a population between 10 and 15 thousand.
What's important here is that the breakthrough to the city happened in August 2016, yet the hole near the South Pole was first sighted in 1985/86, and appeared to be operational at the time of Brian's overflights as he described in his most recent interview with Linda Moulton Howe in November 2017.
According to Goode's sources, excavations of the frozen city began in 2002. This is consistent with information about the magnetic anomaly discovered near Lake Vostok in 2001, and the covert drilling operations which began there. 
Pete finally says that former Secretary John Kerry and Buzz Aldrin were taken to the frozen city, as well as a secondary site which is not known to most workers. He then describes part of what they likely saw:
I'm told to imagine the site as a massive city with as many buildings as a metropolis would contain, all devoid of life at least so far as we know. However, there are protocols in place if life is discovered in stasis or otherwise.

Pete has not disclosed the identity of his latest source, nor gone into detail about other sources he has relied upon to learn about Antarctica. He has provided no documentation or direct quotes from any of his sources. Nor has he explained the need for anonymity for any of them, other than referring to a vague warning he received about going public with this information.
At the moment, we only have Pete's confidence in his sources' credibility. While it's understandable for Pete to protect his sources by not giving away too many details about them, much more can be done to help the public understand why he is so confident in their information.
As far as Pete's own background is concerned, he has not provided any biographical information about himself. While he comes across in his videos as articulate and analytical, more can be done to present information that affirms his ability to vet confidential sources on a sensitive topic such as Antarctica,
In evaluating the information provided by Pete's sources, there are important consistencies with my own research into Antarctica that can be seen in this July 2017 workshop. This information also parallels some of the topics discussed in my upcoming book, tentatively titled: Antarctica: Corporation Foundations of Secret Space Programs (March 2018).
The sale of the Lockheed division handling the Antarctic Support Contract to Leidos in 2015/2016 does explain what appeared to be a puzzling corporate decision at the time. Pete's sources provided him a compelling explanation for why this occurred. 
Also, the reports of recent medical evacuations due to a mystery illness is consistent with earlier reports of a dig near Lake Vostok, which might be another buried city, or a related outpost that also involved medical evacuations.
There are some important differences as to when the breakthrough actually happened and excavations began of the frozen city. Goode suggested that this happened in 2002, while Pete's sources say 2016. It's possible that what Pete's sources are describing is the sanitized version of what Goode says he saw in early 2017, the excavations of which began in 2002.
Indeed, Goode warned that an effort would be made to manipulate scientists conducting excavations by removing evidence of extraterrestrial life and advanced technologies, and instead planting evidence from other archeological sites in an attempt to confuse.
Now, another interesting note, we do have these archaeologists and employees of various universities that are down there excavating and documenting all of this, but what they have done, they being the Cabal, I guess you'll say, they have used these large electromagnetic submarines that I discussed earlier to take a lot of archaeological items that they had found in other digs that they were keeping suppressed from humanity, they had them in huge warehouses.
They were taking some of these artifacts down to Antarctica and seeding them. And this one large dig that these archaeologists are going to make public.
They are also removing any body that does not look human. And a lot of the human bodies, they don't look like they were slaves. They have tunics that have gold thread weaved in the tunics. They look royal.
So they're planning on giving us a sanitized disclosure,
On the other hand, Pete suggests that there is a lot of disinformation out there on Antarctica, without explicitly referring to Goode and Wilcock. The implication is clear however since they have been most responsible for disseminating information about secret excavations in Antarctica over the last year.
Pete's reference to the discovery of an obelisk with Roman numerals in it at the Antarctica excavation site is a red flag and appears to be an example of the kind of manipulation Goode was warning against. One or more of Pete's sources therefore appears suspect either by having fallen for the manipulation, or being complicit in putting out disinformation.
Only by learning more details about Pete's sources can we gain greater clarity about what he was told, and whether there is an attempt to manage public perceptions about Antarctica by manipulating archeological evidence currently being excavated there in a sanitized disclosure initiative.
I have attempted to communicate with Pete and hope to learn more about his sources and evaluate their importance for understanding current operations in Antarctica. Based on the consistency in information he has presented with what I have independently found, there is cause for cautious optimism in the emergence of a possible new source of information about the impending disclosure of an ancient city discovered under two miles of ice.
© Michael E. Salla, Ph.D. Copyright Notice
[Note: I will be visiting Australia in early 2018 to present my research findings on Antarctica in Melbourne (Jan 7) and Sydney (Jan 14).]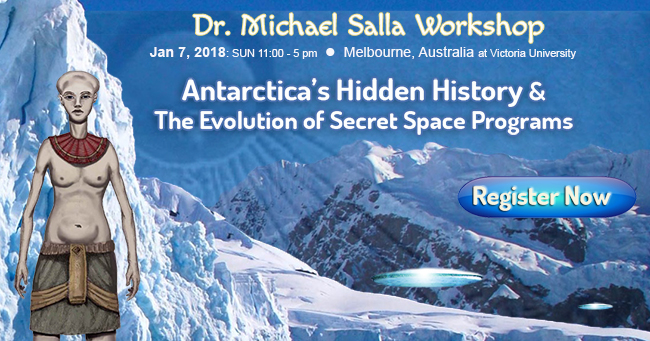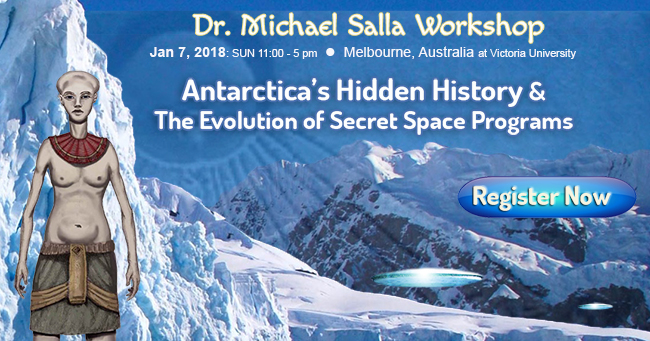 Further Reading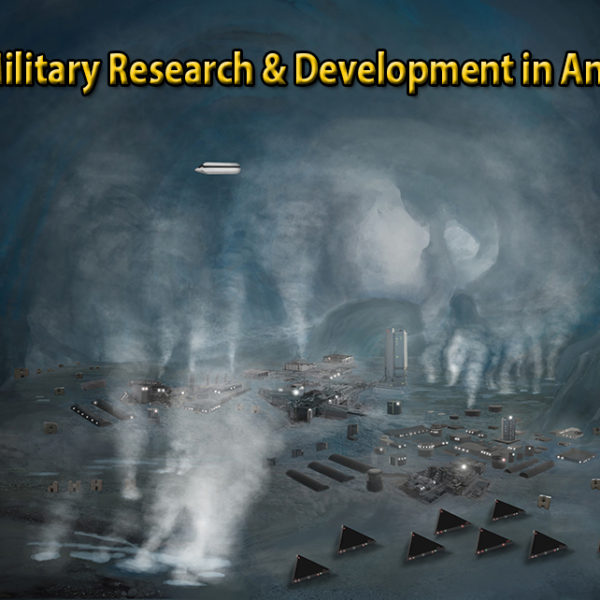 The U.S. military industrial complex has been conducting military research and development in Antarctica that grossly violates the 1961 Antarctic Treaty, according to secret space program insider Corey Goode. In previous updates he has described his two visits to Antarctica and the secret excavations occurring with an ancient civilization buried under the ice sheets.
Recently, scientists have confirmed the existence of networks of thermally heated caverns under the West Antarctic ice sheets and have speculated on the kind of life that could be supported there. These scientific announcements help corroborate Corey's claims of extensive underground facilities that contain space ports, and are conducting military research and development there.
In this latest series of questions and answers, Corey describes the history of these Antarctica Treaty violations and how it began with a merging of the US military industrial complex with a German secret space program established in Antarctica during WWII.
Significantly, he refers for the first time to secret space ports and elite facilities built in Argentina and Brazil, which were first established as part of the German space program. These are now part of a corporate run space program he describes as the Interplanetary Corporate Conglomerate (ICC).
Most disturbing is Corey's reference to the human rights abuses occurring in Antarctica under the illegal military research and development there by the U.S. military industrial complex, which is controlled by the ICC. He identifies Argentina and Mexico as additional locations where such abuses are occurring.
By Michael Salla, Ph.D. and Corey Goode
Key
MS – Michael Salla
CG – Corey Goode
Questions for Corey Goode on Antarctica
MS – You say that Project Iceworm was a means for the US military to secretly place weapons systems in Antarctica. Were nuclear weapons included among the weapons eventually taken to Antarctica?
CG – Project Iceworm was originally developed to house ICBM bases in strategic regions across the Arctic and Antarctic. This project was also coopted to build research and development bases in the Antarctic for both military and military industrial complex entities to utilize for the development of highly unethical and illegal operations.
Nuclear weapons were indeed installed in these polar missile siloes. A number of ICBM's that are currently deployed do not have nuclear warheads but do have kinetic weapons similar to the Rods from God. Each warhead carries up to 3 kinetic projectiles.
MS – What was the relationship between the US military and the German secret space program hidden under the Antarctic ice shelf after Project Iceworm? Was it collaboration or competition as a result of secret agreements reached with the Eisenhower Administration by the German SSP/Dark Fleet?
CG – The original German Secret Space Program was mostly cannibalized into the ICC and the MIC SSP. Remnants of the original German Secret Space Program are associated with the Dark Fleet who is mostly stationed outside our solar system and works closely with the Draco. The merging of the German Program with American Programs occurred almost immediately. The MIC SSP and groups that later became the ICC only began to build bases in Antarctica in earnest after the 1952 treaty that was signed between the US and the German Break Away Group.
MS – The Antarctic Treaty that came into effect in 1961 commits signatory nations to peaceful and scientific activities in Antarctica. In what ways is the Treaty being currently violated?
CG – Yes, this is one of the reasons I have been heavily leaned on to stop talking about the R&D Bases down there. I was told to focus on the ancient civilization that was located under the ice as well as the environments I encountered within the ice caverns that were created by geothermic energy.
As I was getting these warnings we began to see new information coming in about Antarctica that would give fertile ground to anyone who wanted to talk about finding unexpected things under the ice on this remote continent. We soon saw an announcement in the news about a University discovering unexpected ecosystems under the ice within these Ice Caverns. They mention that the temperatures in these ice caverns reach over 20 degrees Celsius allowing people to be comfortable in only tee-shirts.
I had also discussed that geothermic vents created giant ice caverns that often led up to holes on the surface that were natural heat vents. This to popped up in the news recently (also here)
We have also reported on excavations that are going on under the ice via steam and explosives that is destabilizing the major ice shelf in the region. I would expect that with the noted increase in geothermic activity along with the continued excavation beneath the ice, we will see more cracks and large sections of ice breaking off into the ocean.
MS -You have said that in 2016 you were given an aerial tour of up to six of Antarctica's secret industrial facilities. Which of these are space ports used for the Dark Fleet and/or Interplanetary Corporate Conglomerate?
CG – I believe the major bases and under ice ports I saw were now mostly in control of the ICC who through its many tentacles controls other programs such as MIC SSP.
MS – Are there Dark Fleet/ICC space ports in Argentina?
CG – Yes, I'm told there are minor space ports in Argentina and Brazil. I was told of one other location in South America that I cannot recall.
MS -What role does the town of Bariloche (which Presidents Eisenhower, Clinton and Obama have visited) play in the Dark Fleet/ICC program out of Argentina?
CG – I'm told that major meetings between various secret societies (Black Sun etc) and Nazi leaders have occurred there since the 1950's. High level meetings are said to be held there to this day. I don't have any other information than that.
MS -You have said that what is happening in Antarctica far exceeds alleged abuses at the secret Dulce underground base in New Mexico. What human rights violations and experiments are occurring at secret Antarctic bases?
CG – Yes, These R&D Bases do Nuclear, Biological and Radiation Experiments on Humans. There are a number of human cloning operations going on in these and other bases.
MS -Are such abuses also happening at the Argentina space port facilities?
CG – Absolutely, but to a much lesser degree. Similar bases have been reported in Mexico's "zone of silence" area.
MS -What do you know about an elite bunker in Brazil and an underground network that extends north to the US and south to Antarctica?
CG – It was supposed to be a next generation bunker. Many of the previous bunkers had been compromised by the development of exotic weapons systems by the enemies of these Elite. This new bunker was to be extremely sophisticated and house many of the "True Elites", not the figure head Elites we would be familiar with currently.
This base came to my attention originally in a report over a year ago that stated that supplies were being moved into this bunker at an alarming rate. About a year later I heard that these Elite were beginning to move their family members and personal possessions into this bunker.
During this time entire families would disappear from their homes. Relatives would file missing persons reports stating that the family had disappeared without a trace. When investigated it appeared that moving trucks had pulled up and loaded very quickly according to testimony from baffled neighbors.
Many of these families ended up in this and similar facilities. This all seems to be a part of a build up to something very big occurring on the surface of the Earth.
MS -What do you know of other NATO countries discoveries in Antarctica?
CG – Other NATO countries have made interesting discoveries. I am receiving information from NATO sources that a number of countries have not only made similar discoveries under the ice in Antarctica, but many of these countries are also conducting similar R&D in the region.
MS -What is the latest you have heard about the secret excavations in Antarctica of the buried Pre-Adamite civilization, and the Pre-Adamites still alive in stasis chambers in their mothership?
CG – I have not been briefed on the current status of the stasis chamber beings. I have received a few briefings on what was found under the ice. I reported most of that information in an online report as well as on Cosmic Disclosure.
© Corey Goode & Michael E. Salla, Ph.D. Copyright Notice 
Further Reading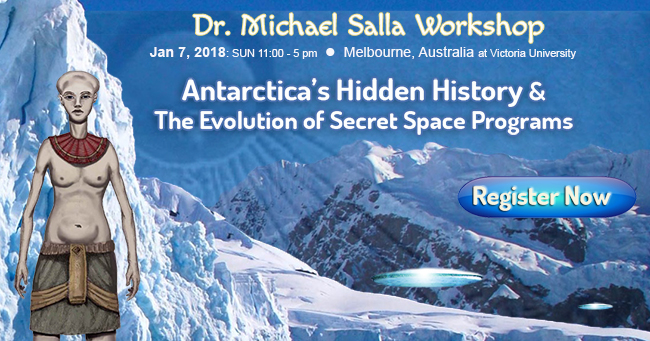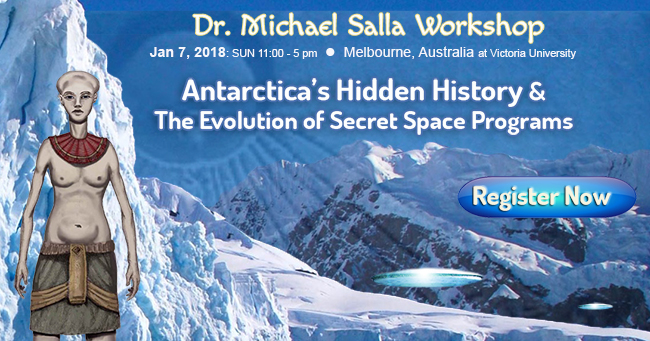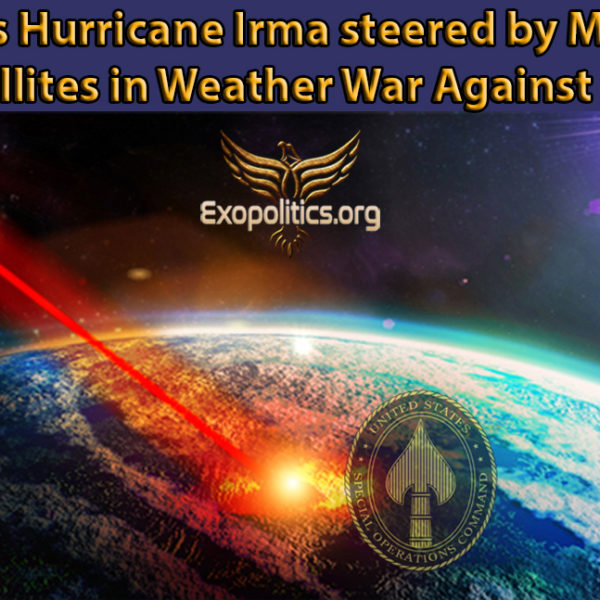 Into the early morning hours of September 11, Hurricane Irma lashed the Tampa Bay region of Florida for nearly four hours with its destructive force.  Not only has Irma caused millions of civilians to flee Southern Florida, but has also led to the mandatory evacuation of military personnel from Tampa's MacDill Air Force Base, home of US Special Operations Command.
In a series of four previous articles, I showed how Special Operations Command was linked to flying triangle-shaped craft possessing antigravity technology photographed near MacDill as Irma approached. The flying triangles were allowed to be photographed near MacDill in a policy decision influenced by the approach of Irma, either as a policy response, hurricane mitigation effort, and/or to ascertain who was steering the hurricane.
What will be explored in this article is the possibility that Irma's path had been deliberately steered to take out MacDill and Special Operations Command in a new 911 false flag attack using space based Maser satellites.
Later in this article, I will present a Q and A with secret space program insider, Corey Goode, who will be sharing his information about Irma and the flying triangles. First, I present a brief history lesson on Weather Modification.
The Evolution of Weather Modification Technology
Weather modification technologies date back to the 1940's, when it was discovered that chemicals could be seeded in the atmosphere to influence the weather. A 1978 US Senate Committee report detailed how the US Congress has been involved in reviewing weather modification technologies as far back as 1947, and how since 1953, six acts of Congress had been passed dealing with the subject matter.
It was in the early 1970's that it was first found out that high frequency radio waves provided the next major technological evolution in weather modification according to Nick Begich and Jeanne Manning in their 1995 book, Angels Don't Play This Haarp. They traced the technological developments that led to the High Frequency Active Auroral Research Program (HAARP) and its multifaceted uses in weather manipulation and mind control.
While ostensiblly designed as a communications system, powerful radar arrays like Alaska's HAARP Research Station near Gakona, could be used to bombard the Earth's ionosphere with extremely low frequency (ELF) radio waves that would heat it up tremendously.
HAARP could be used for weather modification purposes in so far as artificially induced high pressure systems could be created to steer moisture laden air from one area to another:  Dane Wigginton from GeoEngineering Watch describes how this has occurred to create drought in the Western United States:
When the ionosphere is bombarded with the massively powerful RF / microwave transmissions from installations like HAARP, high pressure heat domes can be created and maintained. In the case of the current record shattering high pressure heat dome over the US West, the clockwise spin of upper level air currents around the high pressure zone allow the weather makers to steer cooler air from the Pacific into the center of the country while completely bypassing the West.
HAARP's ability to create high pressure systems can be used to steer hurricanes in whatever direction the controllers of HAARP desire. Wigington claims multiple HAARP facilities have been used in the generation and/or path taken by recent hurricanes like Harvey and Irma.
In the 1970's, another step in the evolution of weather modification technologies occurred with the US Air Force/National Reconnaissance Office deploying military satellites with dual purpose surveillance and electronic weapons functions. These were later incorporated into Ronald Reagan's Strategic Defense Initiative (Star Wars) as a futuristic space based defense system against intercontinental ballistic missile attacks using electronic weapons such as masers (microwave amplification by stimulated emission of radiation).
It was found that masers could be loaded into satellites, which could then generate powerful microwave radiation with great accuracy. Maser satellites were allegedly tested in the creation of many crop circles that first began appearing in the English countryside in the late 1970's, with large numbers appearing by the late 1980's.
According to a number of scientists investigating crop circles, there was extensive evidence that microwaves were used to generate some of the elaborate patterns. For example, Professor Richard Taylor, head of the Materials Science Institute from the University of Oregon, identified satellite based microwave technologies as the most likely explanation for crop circles.

The conclusion of Professor Taylor and others is that many crop circles have been created as a means of testing and refining space based maser satellites, which can direct microwaves anywhere on Earth with pinpoint accuracy. Here is how another crop circle researcher summarizes his analysis of crop circle evidence and knowledge of patents on Maser technologies:
At many crop circle locations, especially the more elaborate ones, it appears that microwaves have been used to create the designs. The evidence of stalks, burnt from the inside out exists. Small animals have been discovered at these places that look exactly how an animal would look like if you shoved one of them in a microwave oven and blasted them until dead. Burned from the inside out. This fact to me, along with my knowledge of what is currently on the patent books, seems to indicate the use of military microwave weapons being directed from orbiting satellites. The evil outgrowth of Ronald Reagan's Star Wars Program. Masers! … Crop circles are, in my educated opinion, test firings of military weapons.

This is where crop circle researchers make the critical link to a key ingredient for weather modification:
Perhaps they are testing newly launched satellites to see if they work properly. Perhaps they are aligning the beam or beams. One thing is for certain, microwaves produce some mean heat! Stick a bowl of water in a microwave oven. Hit the start button. Three minutes later, you've transformed a cool bowl of water into a hot bowl of bubbling, boiling excitement.
The work of crop circle researchers in identifying maser technologies as responsible for creating many crop circles, and the ability to heat up water molecules rapidly, provides the critical understanding for understanding how hurricanes can be generated or steered anywhere around the world. Maser satellites can be used with pinpoint accuracy to heat up bodies of water anywhere in the world to augment a developing tropical storm into a hurricane, and to then steer in any direction.
Maser producing satellites are classified military technologies, but it is likely that the Raytheon Corporation is involved in their use through its Joint Polar Satellite System and Common Ground System that uses a network of satellites to survey weather systems around the world. Raytheon's website states:
The Joint Polar Satellite System (JPSS) Common Ground System supports the latest generation of U.S., European and Japanese polar-orbiting satellites designed to monitor global environmental conditions and collect and disseminate data related to weather, atmosphere and oceans.

Raytheon provides the data needed for forecasting models used by the National Oceanic and Atmospheric Adminstration (NOAA). Raytheon has long been suspected as a major player in weather modification due to its ownership of key HAARP patents.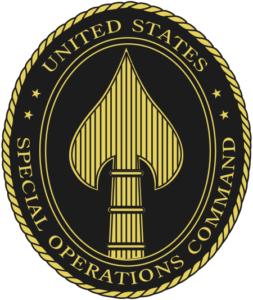 Identifying the different kinds of weather modification technologies in terms of their historic development and use, helps clarify some key questions associated with Hurricane Irma. First, why would the SDI military controllers in charge of maser satellites direct a major hurricane like Irma directly into Florida, and impact a critical military installation like MacDill Air Force base which is home to two major US commands: Central Command and Special Operations Command?
Second, why would the managers of a covert aerospace program at MacDill using advanced antigravity flying triangles, allow these to be on full display in broad daylight to the general public, and be photographed by a witness, who I have known for nine years?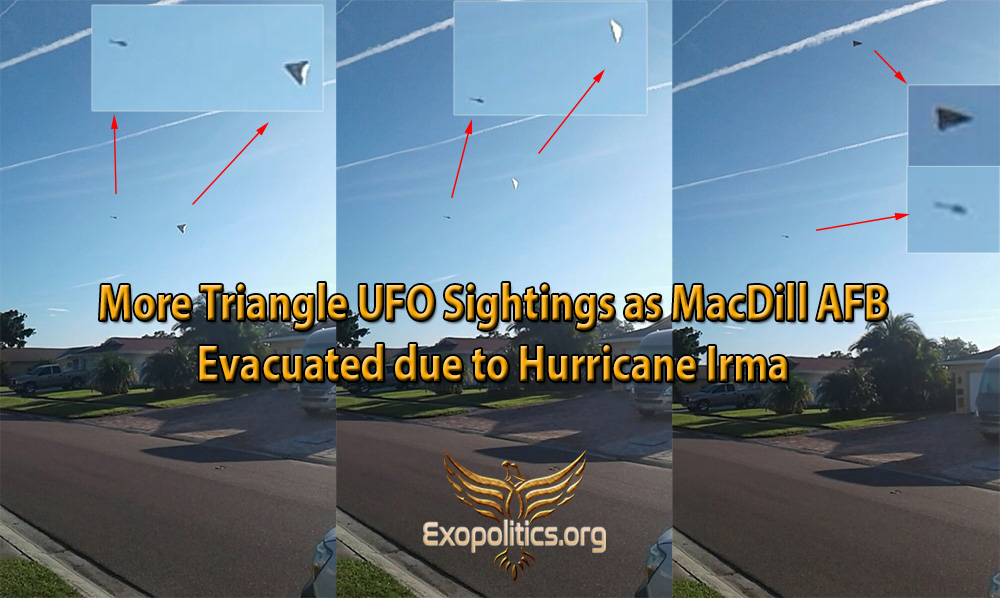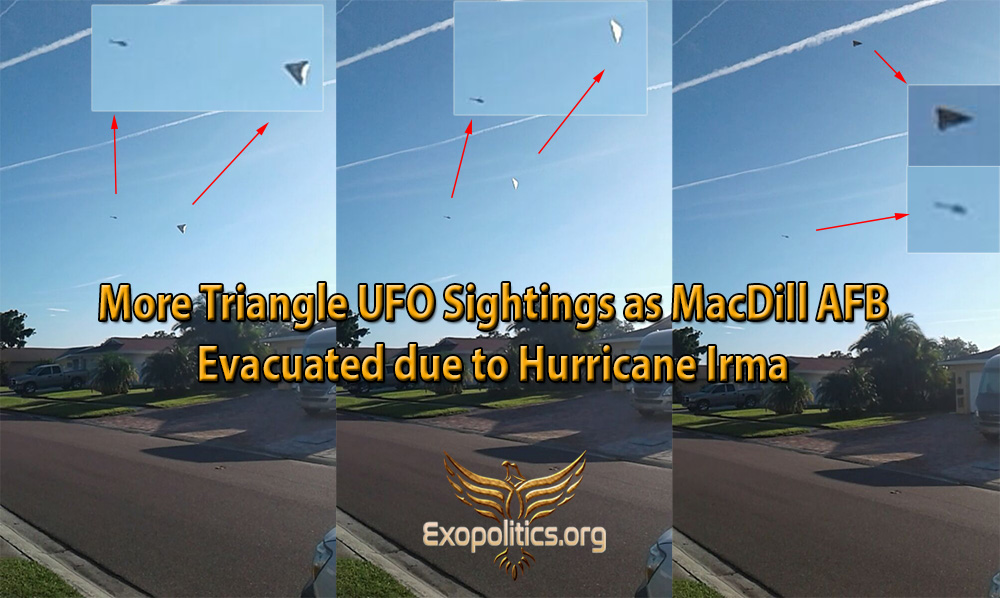 For answers, we can now go to the testimony of Corey Goode, who has been receiving briefings from number of officials associated with secret space programs and covert military operations, along with representatives of different extraterrestrial and inner Earth civilizations.
Q & A Session with Corey Goode [CG]
In what follows, I [Michael Salla (MS)] have attached Goode's responses to questions I asked on September 9 and 10 about Hurricane Irma and the flying triangle sightings near MacDill AFB.
MS: I know Raytheon and Lockheed are part of the weather forecasting used by NOAA. I assume they are involved in or getting tipped off from the Cabal about the strength and direction of these hurricanes. Are they involved in the Maser satellites being used, or is this more the ICC [Interplanetary Corporate Conglomerate]?
CG: It's closer to MIC [Military Industrial Complex] level with heavy corporate ties of course, built by both Raytheon and Lockheed and a few others. Placed in orbit in the 90's by Shuttle and booster rocket tech.
There are lots of classified satellites up there that aren't even on the books with fake names. There are a lot of weapons platforms orbiting the planet right now that are a part of the MIC program.
Some of the satellites that use microwave lasers were put up under the strategic defense initiative mostly put in orbit in the 90's.
Classified documents showed that the satellites were for taking out missiles on earth as well as defending earth from [the] unknown.
MS: Makes sense they would have classified satellites doing that. So do you think the Raytheon Joint Polar Satellite System might be used in some way with this?
CG: Yes, it's all about "Environment" aka weather, in my opinion, based on briefings and other available exotic weapons platforms in orbit that I was briefed on years ago.
Also, some remote imaging satellites that penetrate hundreds of miles into the Earth.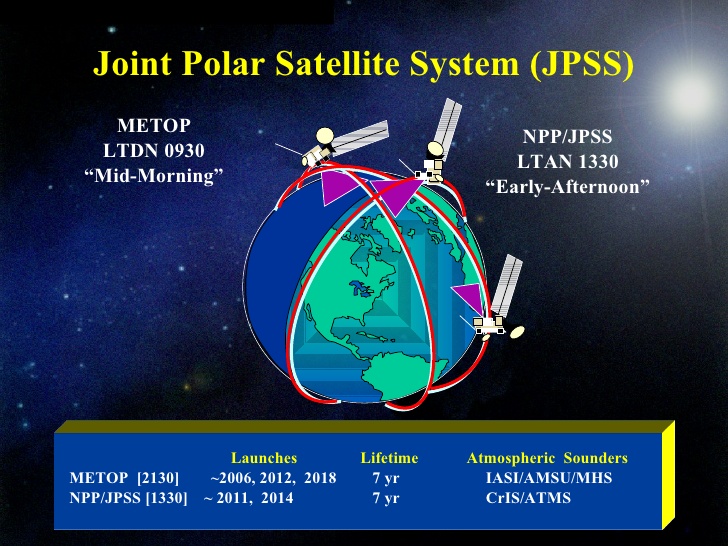 MS: No wonder the Inner Earth groups were concerned about us surface dwellers.
CG: Exactly, we have satellites that can not only cause EQ's and volcano eruption but also cause deep, deep earth penetrating waves that cause the implosion or explosion of deep facilities.
Most likely 'Rods from God' will be used in conjunction with the Triangle Craft, in a first strike on N. Korea, thus disclosing part of their program to the public.
These Air Force base sightings are exactly what I told people about around 6 months ago when I said people would start seeing triangle craft in the skies more and more leading up to the imminent revealing of a TR3B-like craft. Most likely these exotic weapons platforms will debut during a first strike on N Korea.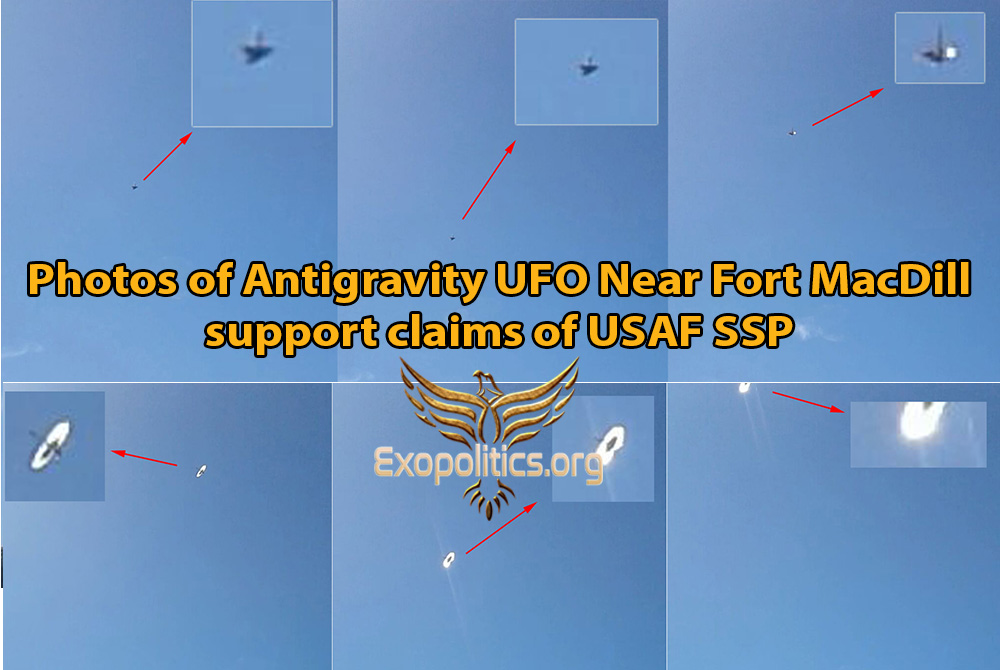 Then they will disclose the MIC SSP in stages based off of that showing of tech. Similar to how the Stealth planes were introduced…. They said the MIC SSP would start accidentally showing their triangle craft and that we would see white orbs that are the corona of these craft (at night and day)… Glad I'm on record reporting that.
MS: Might there be a connection between the HAARP facilities and the MASER satellite systems working in tandem with Hurricane generation and steering, or is HAARP the older more antiquated weather modification system?
CG: I'm told they don't need the HAARP facilities… They are used for several purposes (HAARP arrays) they can do all weather modification from orbit now.
MS: So the increased microwave activity in Antarctica may not be related to Irma at all in terms of a HAARP type radar system? Basically, does Antarctica just provide the control and command system of the ICC/Cabal that is directing these MASER satellite systems to manipulate the weather?
CG: The Command and Control can be from anywhere. Just a simple tasking of a satellite. This is mostly on the MIC (AF/DIA) SSP end.
MS: So basically one faction of the MIC (AF/DIA), which is still Cabal aligned, is directing IRMA, to hit Florida, thereby taking out another group, Special Operations Command, MacDill, that has become a threat? MacDill has now been evacuated.
CG: I believe so. Major distraction for the Military and maybe a bit of punishment for states that supported Trump.
MS: Makes sense. The flying triangle sightings are therefore likely to increase as the Special Operations people hit back using information warfare tools against the Cabal.
CG: Some of these Air Force assets (MOST) are Cabal controlled.
MS: The most recent hurricane forecast shows how the eye of Irma passes directly over MacDill Air Force base, Tampa, in the early morning of September 11. Is this coincidence or a veiled declaration of war from those steering hurricane Irma, which is derived from the name of the Old Germanic War Goddess, Irmin?
CG: Hard to tell with this group. They could be directing the storm and showing the craft is a part of disclosure of MIC SSP. I am hearing that the Cabal controlled MIC SSP is directing this for several reasons.
MS: Two main reasons you've mentioned so far is: 1. the Hurricane is steered to preoccupy the US military to delay/forestall a military coup to take down the cabal. 2. A way of revealing the USAF/DIA SSP through the flying triangles that have been photographed. What other reasons might there be for the MIC SSP doing this?
CG: 3. Punish the alliance for its victory and those who supported it in electing Trump. For each one of those there are at least a few dozen "Sub Agendas".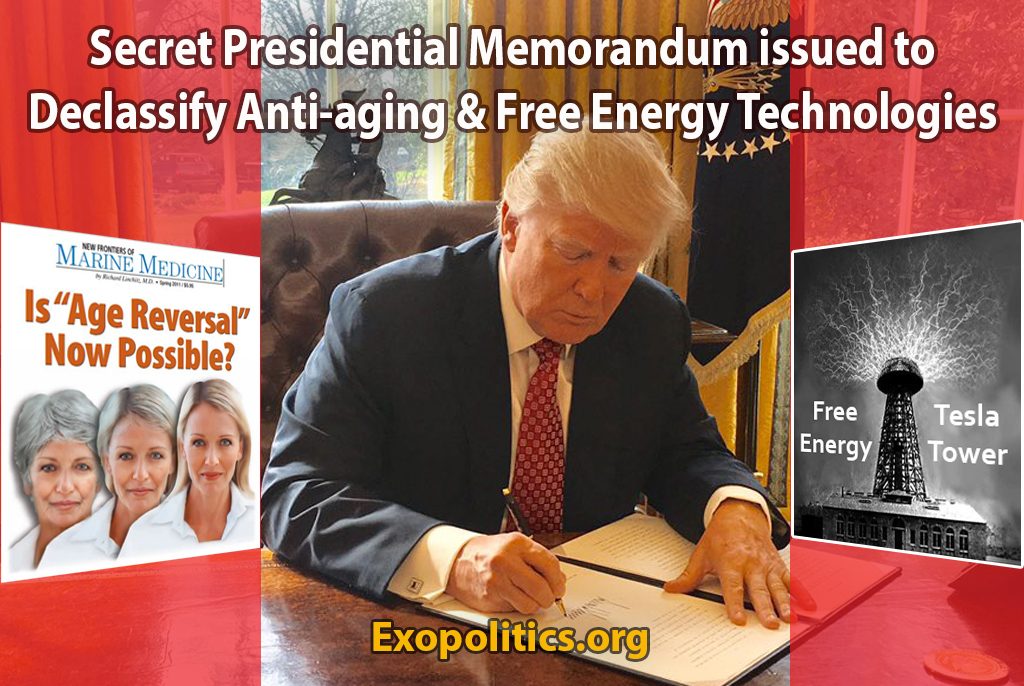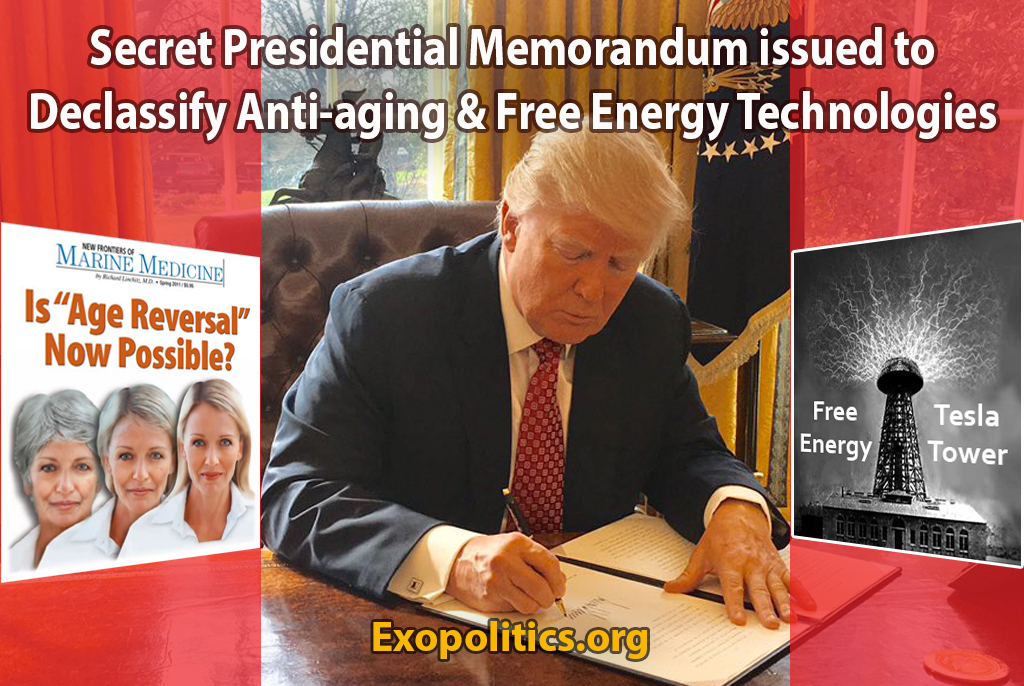 MS: Have you heard anything about Irma being retaliation for the Special Forces arrests of Cabal/pedophiles?
CG: No, the storm is natural and more of these and earth quakes are expected according to Tear-Eir [a sixth density extraterrestrial] because of energetic increases. The Hurricanes are being strengthened and directed by space based "MASERS" (Microwave Lasers) by the cabal to cause the military to have to divert resources and try to buy time in a situation where a military coup is looking more and more likely.
This would include the arrest of Pedoz [pedophile Satanists/elite] by the military. They haven't been arresting them, they have been investigating and infiltrating them. Some of the soldiers in the investigation have "lost it" and tortured some of the people they are investigating to death and extracting info. Those soldiers have been relieved and are under investigation themselves now. They have taken some informants out of the Pedo/rings because they were about to be killed by the Cabal. The Cabal has tricked the Military into killing some of the people that could testify against them. It really does sound like a huge mess.
Conclusion

Corey Goode's responses make clear the significant role space-based masers have played in augmenting and steering hurricane Irma and others after they are naturally formed by meteorological processes. His information that HAARP technologies are an outdated technology in weather modification raises two key interconnected questions.
First, could those involved in controlling the maser satellites have conflicting agendas with those involved in running HAARP facilities around the planet's surface? And second, was Irma a false flag weather attack on the US?
In regard to the first question, if Hurricane Irma was an example of weather war attack against the US using space-based masers, then one or more factions in the US military may have used some HAARP facilities as a mitigation factor. Certainly, US Special Forces Command from MacDill AFB, can be expected to have done all in its power to mitigate Hurricane Irma, which was predicted to make landfall at Tampa.
Indeed after forcing the mandatory evacuation of MacDill on September 8, there was much expectation of a devastating hit on Tampa Bay on September 10/11. However, Irma was downgraded to a Category 1 when it hit Tampa, at the start of September 11, and MacDill suffered minor damage, and was quickly reopened later that day.
The antigravity flying triangle photographed near MacDill from September 1 to 7, might have been part of the mitigation effort directed at Irma. Additionally, any HAARP facilities cooperating with Special Operations Command could have also been used in the mitigation effort.
This raises the issue of Irma being a false flag attack. Corey pointed out that the maser satellites are under the control of what he calls the Military Industrial Complex (MIC) Secret Space Program involving USAF Space Command, the Defense Intelligence Agency and the National Reconnaissance Office.
In addition. there may also be secret HAARP facilities in Antarctica that are being used in a weather war against the US. In his September 11 article, former Forbes magazine writer, Benjamin Fulford, cited unnamed Navy sources saying that the electromagnetic waves were detected coming from Antarctica. This coincided with mainstream news reports about large Antarctic subterranean caves being discovered that were thermally heated to 25 degree celsius and could support abundant life.
Both William Tompkins and Corey say there are secret research and development facilities scattered under the kilometers deep Antarctic ice sheets that are controlled by various US corporations, which have historically cooperated with a German Antarctic-based secret space program that escaped World World II largely unscathed.
Corporations such as Raytheon and Lockheed, who have respectively led the logistical operations of the US Antarctic Program, and currently provide the weather modelling for NOAA, have allegedly closely worked with the secret German Antarctic Space program.
It's also important to note that the MIC SSP, which controls US military satellites, including those with maser weapons forming a space defense grid, has also historically cooperated with the Antarctica based Germans. This points to Antarctica as an area playing a significant role in the recent weather war attacks against US, with the collusion of some factions of the US military.
© Michael E. Salla, Ph.D, with Corey Goode. Copyright Notice
Further Reading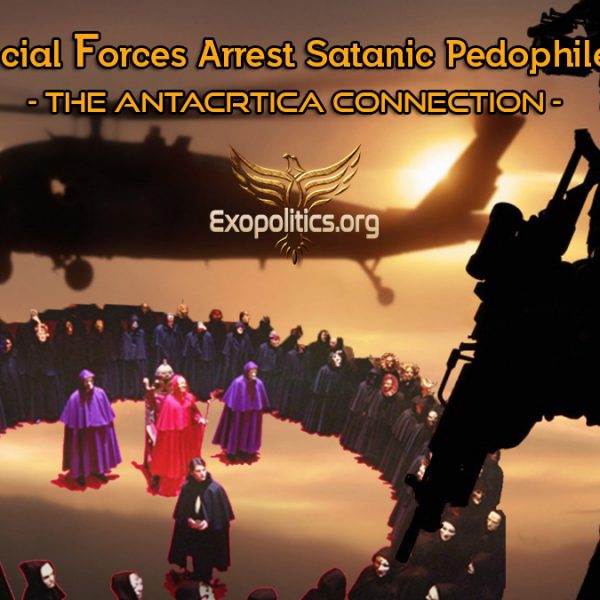 According to a retired FBI and career military source, US Special Forces acting under the authority of the Department of Defense and with other global military authorities have been arresting members of a Satanic pedophile group that has infiltrated multiple levels of government in the United States, European Union, and other national governments. The numbers of individuals associated with the global pedophile group according to the source, who chooses to remain anonymous, has greatly exceeded what the military had expected.
The retired FBI/military source shared a six page report of what the Special Forces had discovered with secret space program whistleblower, Corey Goode. Goode says that he has known the source since 2008 when they met in several courses organized by the Department of Homeland Security.
In a personal skype communication, Goode shared certificates of two courses he says he attended with the source who sat by him, and where they had "a conversation about conspiracies, ET/UFO/SSP." Goode's long association with the source and his military/law enforcement background supports the reliability of the information he passed on to Goode.

| | |
| --- | --- |
| | |
| Course completed by Corey Goode & FBI/Military Source | Course attended by Corey Goode & FBI/Military Source |
On August 9, Goode released an update about what his FBI/military source had told him. He begins by describing the history of his relationship with his FBI/Military source:
I have recently had meetings with a highly placed contact. I met him in the FEMA Mass Casualties response course when I was still in the Texas State Guard. He stopped talking to me when I began Cosmic Disclosure. He suddenly contacted me again right after the elections had concluded. He shared a cluster of Intel with me before going dark again… Until now.
Goode's secret space program disclosures through his Cosmic Disclosure show with David Wilcock beginning in July 2015, led to his FBI/military source backing away from Goode, presumably for him sharing highly sensitive military information about secret space programs.
For those who have followed Goode's information, he says that in early 2016, he was abducted multiple times by personnel from a US Air Force run secret space program that were trying to find the sources that were leaking him sensitive military information.
Apparently, the USAF run program determined that Goode's information was accurate and coming from off-planet sources. The senior USAF officer running Goode's interrogations, "Sigmund" then began sharing sensitive information with Goode about Antarctica, and arranged for him to give briefings to select aerospace officials. In return, the USAF space program wanted to learn what Goode's off planet sources were telling him.
Shortly after the positive change in his relationship with the USAF Secret Space Program, Goode's FBI/military source began sharing information again. Goode wrote about what his source had told him immediately after the election of President Donald Trump:
I had reported that there were teams of US Special Forces that were conducting domestic surveillance and investigations of a Satanic group that had infiltrated all aspects of government agencies and the military. These Special Forces teams have been in place since the middle of the election cycle.
Apparently, a week ago, a new level had been reached in these Special Forces arrests whereby what was occurring needed to be publicly shared. Goode had a six page report read to him by his FBI/military source and wrote:
He gave me this report about a week ago and contacted me again stating it was important to get some of it out to the public. I was informed that a secret report on how pervasive these infiltrations are is more shocking than what was expected. Strangely, this report also had notes from several secret grand juries that are active right now in D.C.
The report states that the conspiracy involves the majority of powerful people in within the UN, EU, US, State and local (City) power structures. These government organization are completely complicit in what is going on. All the way down to local Post Offices and Police Offices. I have to tell you, this was a very creepy report.
These military investigators have expressed their shock and anger to their superiors as well as their desire to take them down. They report that it is so systemic that they are at a loss of how to counter and defeat these people without a military coup, which would involve US Special Forces and trusted "Military Contractors" that come from Alliance countries (And are already in place in the US).
Goode goes on to reveal that some Special Forces have been summarily executing some of these Satanic pedophiles, and have been taken off the investigation:
Some of these Special Forces Investigators have been removed from the investigation because they are HIGHLY suspected as being involved in torturing and killing some of these low level "Pedo-Gate" suspects. The scope of this cult takeover of government is shocking to even the people that think they have seen it all. They can't figure out how the government was infiltrated to such a degree.
In our skype communication, Goode added:
Most of these SF teams have been directly involved in investigations of crimes against humanity in places we would all recognize…. They have "seen it all" in other countries and are shocked at what is occurring in the West under their noses."
Goode's information is well supported by the research of authors such as John DeCamp who wrote about the Franklin Cover-up, which detailed pedophile rings abusing children that compromised senior politicians in federal and state governments. More recently, Robert David Steele, a retired CIA/USMC official has also been speaking about the high level pedophile groups that have infiltrated many governments.
In a related development, Goode shared in our skype conversation that he has also been warned to back off his disclosures about military research and development activities in Antarctica:
I received ANOTHER warning for US (Everyone I work with) to NOT report on the R&D or Space Port facilities in Antarctica…. Info on Ancient Civilizations is fair game, info on the R&D Facilities is deemed too sensitive to report. If we continue to report on this topic they will attack us relentlessly and make it impossible to get any of the other information out.
Goode also shared that the R&D facilities on Antarctica are massive in scale and activity. He was told that "the 'Dulce Base' stories are nursery rhymes compared to what is going on there". Most disturbing is the extensive collaboration with a Reptilian extraterrestrial group called the Draconians in Antarctica. He said:
Dracos work with people on the base and oversee the operations of the bases. They work along with humans in the lower levels while people on the upper levels never see or hear about them.
In a detailed 18,000 word report on the Dulce Base written on September 25, 2003, I covered the extensive human rights abuses occurring there, and the involvement of Draconian Reptilians. It is therefore not that surprising that the same thing, albeit on a much larger scale, is occurring in Antarctica.
The extensive collaboration occurring in Antarctica at secret industrial bases with Draconians underscores the importance of dealing with global pedophile rings. These rings have been claimed to be the means by which children are covertly taken to these Draconian controlled bases and abused.
In his August 9 update, Goode emphasizes the importance of a global meditation scheduled for August 21 at 11:11 am Pacific Coast Time.The meditation will coincide with a conference being organized at Mount Shasta where Goode and I will be speaking.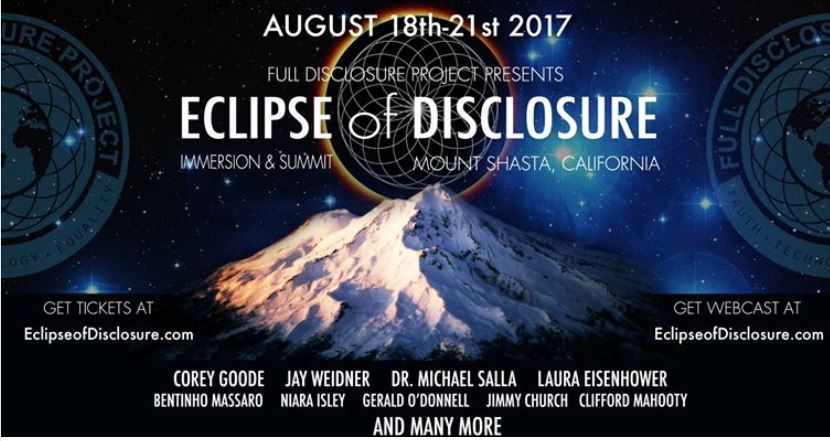 The meditation is a very good way to begin mobilizing global support for what US Special Forces are doing to help remove heavily compromised individuals from positions of authority, and stop the systematic abuse of children.
© Michael E. Salla, Ph.D. Copyright Notice
Click for Corey Goode Aug 9 Website Update
[Update 8/10/17 – Note that the Posse Comitatus Act which bars the US military from performing domestic law enforcement has several exceptions. "An exception exists for military personal engaged in support roles for the Joint Special Operations Command." http://legalbeagle.com/6663678-definition-military-arrest.html This exception confirms that US Special Forces can indeed arrest US citizens in domestic operations sanctioned by JSOC, just as Corey Goode's source has claimed].
Further Reading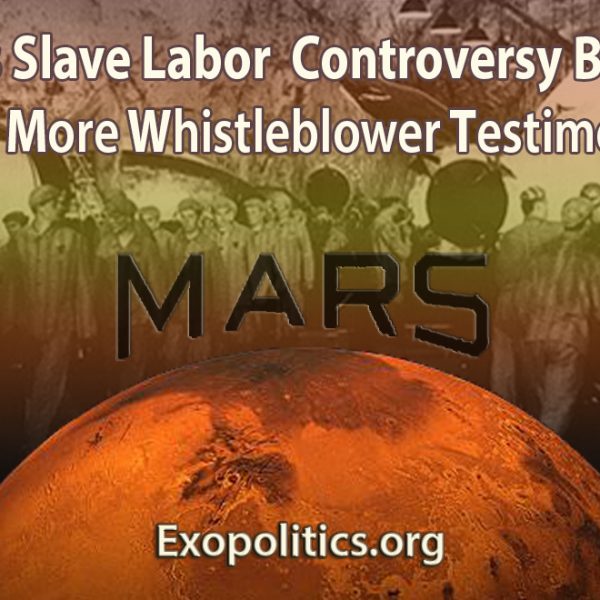 Robert David Steele, a former official for both the CIA and US Marine Corps Intelligence, made global headlines when he was interviewed by Alex Jones on June 29, and said that according to his confidential sources, there are slave colonies on Mars using individuals who had been kidnapped from Earth as children. Steele pointed out that the children were taken to Mars via "a 20 year ride", the purpose of which was to ensure they were adults who could be put to work upon arrival.
The idea of slave colonies on Mars was first discussed in Alternative 3, a "fiction based on fact" book authored by a former British journalist, Leslie Watkins, which was published in 1978. He had investigated the extraordinary claims that had been first presented in Alternative 3, an episode of a British television documentary series called Science Report, which aired on June 20, 1977.
The Alternative 3 television show described how the deterioration of global environmental conditions had led to the major powers, US and USSR, secretly collaborating behind the scenes to ensure survival of the human species. To this end, the US and USSR had secretly established colonies on Mars in the early 1970's and were populating it by whatever means possible.
The show was declared to be a hoax intended for release on April Fool's day, but many viewers thought otherwise. This included Watkins whose investigation uncovered more information that led him to writing the book, Alternative 3.
Watkins says that he met with a deep throat source called "Trojan" who supplied alleged documents revealing that the existence of Mars colonies was very real, and people were being secretly taken there, some by force and kidnapping.
For obvious reasons, we cannot reveal the identity of Trojan. Nor can we give any hint about his function or status in the operation. We are completely satisfied, however, that his credentials are authentic and that, in breaking his oath of silence, he is prompted by the most honourable of motives. He stands in relation to the Alternative 3 conspiracy in much the same position as the anonymous informant 'Deep Throat' occupied in the Watergate affair. [Kindle Locations 269-272].
Watkins described two categories of people being taken to Mars according to Trojan:
These professionals, we have now established, have been classifying people selected for the Alternative 3 operation into two categories: those who are picked as individuals and those who merely form part of a 'batch consignment.' There have been several 'batch consignments' and it is the treatment meted out to most of these men and women which provides the greatest cause for outrage. [Kindle Locations 300-303].
Watkins describes how people taken as part of a "batch consignment" to Mars become a pool of slave labor. He gave as an example a small group of 20 individuals who were forcibly taken there:
Most of the missing 20 were described as being 'hippy types' although there were some older people among them. People of this calibre, we have now discovered, have been what is known as 'scientifically adjusted' to fit them for a new role as a slave species.  Watkins, Leslie (2015-12-14T22:58:59). ALTERNATIVE 3: The 1978 Cult Sci-Fi Classic Republished with New Material (Kindle Locations 352-354].
In the foreword to the 2015 republished version of his book, Watkins' son, Graham, provided statistics to help substantiate Watkins' claim of kidnapped children being taken to Mars in large numbers:
In 2010, 692,941 people were reported missing in the USA alone – 531, 928 under the age of 18 and it must be realised that, if any were destined for Mars, 'catching 'em young' would make sense. The extra working years they had ahead of them more than justified the costs of getting them in the right condition. [Kindle Locations 49-52].
The next researcher to discuss a base on Mars that may have involved slave labor was William Cooper who had served on the intelligence briefing team of the Commander in Chief of the Pacific Fleet from 1970 to 1973. He was given an honorable discharge in 1975, after a 14 year military career with both the US Air Force and Navy.
Cooper said that he had access to U.S. Navy intelligence files and based on what he had seen was able to confirm in a 1989 paper that Alternative 3 was very real, and that a joint US-USSR space program had been set up to ensure continuity of Government. Cooper said that May 22, 1962 was the date of the first US/USSR landing on Mars, but said he was unable to confirm or deny that batch assignments of human slaves were occurring!
Also in 1989, an electrics contractor, Al Bielek, came forward to allege that he and another individual (Duncan Cameron) were taken to Mars through a jump room or teleportation device located at Montauk, Long Island, New York. In interviews, Bielek confirmed the accuracy of the Alternative 3 scenario involving the establishment of bases on the surface of Mars for a continuity of species program involving the US and possibly the USSR.
Bielek said he and Cameron were sent by teleportation technology into ancient bases in the interior of Mars on multiple occasions. He described these bases as approximately 20,000 years, built by human looking extraterrestrials and long ago deserted.
Bielek discusses how missing children were used in the Montauk experiments as test subjects. Some of the children were given away as slaves to some extraterrestrial groups. This suggested slave labor was in widespread usage in secret space programs, just as the Alternative 3 book claimed.
The next significant researcher to discuss slave labor being used on Mars was a Bulgarian engineer, Vladimir Terziski, who had gained access to many intelligence documents released during the collapse of communism in Eastern Europe. During this time, many former Warsaw Pact intelligence officials sold classified documents to make ends meet during a difficult transition period from communism to capitalist societies.
In the early 1990's, Terziski began giving lectures in the US in which he shared the contents of Nazi SS files that referred to Germany's secret space program in occupied Europe and Antarctica. Terziski described how in 1942 the most advanced aerospace technologies were relocated to Antarctica, leaving behind the less developed turbo-jet flying saucer prototypes that had failed to be weaponized for the war effort.
Terziski shared what he learned about Nazi Germany's secret missions to the Moon and Mars, including the large Haunebu III spacecraft that made the first trip to Mars in April 1945, and was followed by other missions that eventually established German colonies on Mars.
Terziski refers to slave labor eventually being taken to Mars, just as the Germans had earlier taken thousands of slave laborers to their Antarctica redoubt. Indeed, it was out of Antarctica that the German secret space program reached its fullest potential and the Fourth Reich became a powerful covert force in global affairs.
The scenario described by Terziski is very different to that described in Alternative 3. Those responsible for slave labor on Mars were a German breakaway group operating out of Antarctica, rather than the US/USSR kidnapping people in a feverish attempt to establish a Mars colony out of fear of imminent planetary devastation on Earth.
If Terziski's account is accurate, then Alternative 3 was designed to reveal part of the truth about slave labor on Mars, but hide the existence of a German breakaway civilization using flying saucer technologies with bases on the Moon, Mars and elsewhere in our solar system.
It's also possible that the situations described in the Alternative 3 book and Terziski were occurring simultaneously. This would mean that a highly advanced German space program was the first to establish a foothold on Mars in the 1940's, and was followed two decades later by a joint US/USSR program. Both of these space programs used slave labor, but the German program was presumably the older and more advanced program.
Bielek was followed over a decade later by others making similar claims of being teleported to Mars in secret space program run by US entities. The list includes Michael Relfe (2000), Arthur Neumann (2006), Andy Basiago (2010) and William "Brett" Stillings (2011).
None of these individuals say they witnessed or were exploited as slave labor on Mars. All reported working at or seeing bases on Mars, but none witnessed a German presence.
It was another whistleblower, Corey Goode, in early 2015 who started describing slave labor on Mars that he had directly witnessed during a "20 and back" program from 1987 to 2007 on several occasions when he visited Martian facilities to conduct repairs.

Goode says that he took part in an inspection tour of Mars on June 20,, 2015 where he saw evidence of abusive treatment of workers who were treated as slave labor. This coincided with meetings conducted by the British Interplanetary Society discussing such a situation, and the passage of legislation by the US Congress which effectively gave legal protection to companies and officials involved in off-planet slave labor until 2022.
According to Goode, the slave labor practices used on Martian bases was a carry-over from the earlier German colonies. He says that as a result of secret agreements between the Eisenhower administration and the Germans in Antarctica, the German Mars facilities were transformed into a joint venture led by leading German companies associated with the Fourth Reich, that worked closely with US corporations who provided personnel and resources.
These transnational corporate off-planet projects would in time evolve into what Goode describes as the "Interplanetary Corporate Conglomerate". The U.S. military would covertly supply personnel to the corporate conglomerate on Mars and elsewhere, similar to how Special Forces personnel are contracted out the CIA for clandestine operations.
The possibility that corporations are deeply involved in secret space programs that use millions of people as slave labor was boosted by the testimony of William Pawelec, a computer operations and programming expert who gave permission for a video interview only to be released after his death – it was posthumously published on December 14, 2010.
Pawelec was involved in the development of RFID tracking chips that could be used to protect children from kidnapping as he described in his video interview:
At the time in the security industry, a lot of us had a lot of concerns about tracking and locating people that had been kidnapped. Particularly what was going on in Europe at the time where we were having NATO officers, even the Prime Minister of Italy, kidnapped … These people were drained [of information] or they were brutalized or both… One of the goals of the industry was to develop technology that would allow us to track these people or locate them quickly.
Pawelec described how the Siemens Corporation, a company that used slave labor in Nazi Germany for its weapons programs, produced billions of RFID tracking chips in the early 1980's. Siemens set up a Silicon Valley front-company to produce these tracking chips in a manner designed to hide their true purpose – tracking slave labor used in secret space programs by the Interplanetary Corporate Conglomerate, of which Siemens is a very prominent member.
This finally brings us back to Steele's statement about slave labor on Mars where three confidential sources revealed to him that this really exists, and that children are kidnapped with the intent of eventually being taken to Mars as slave labor. Steele's information helps corroborate the growing body of research and testimonies which suggests that a flourishing off-planet slave trade exists.
Steele is currently exposing global pedophilia rings that exploit children in schemes used to entrap high level officials so they can be easily controlled by the "Deep State", or what others describe as the Cabal or Illuminati. It should therefore not come as a great surprise that such exploitation also extends out into deep space and is run by an "Interplanetary Corporate Conglomerate", as Goode contends.
Secret bases on Mars and elsewhere exploit millions of children and adults as forced labor. Exposing such programs, and corporations such as Siemens involved in them, is a major step in stopping such injustices, bringing the perpetrators to justice, and beginning the process of compensating the many victims of these crimes in space.
© Michael E. Salla, Ph.D. Copyright Notice
Further Reading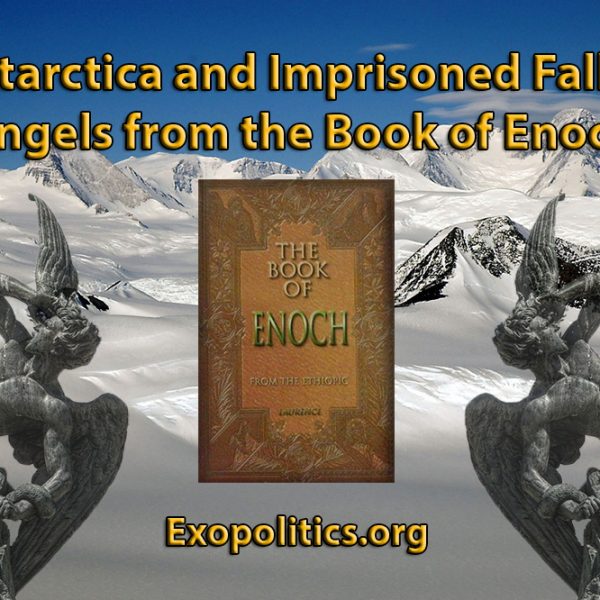 On March 14, Israeli News Live published a provocative story titled "The Fallen Angels Imprisoned in Antarctica and are still Alive." The commentator, Steven Ben-Nun, analyzed the apocryphal Book of Enoch, which describes the experiences of Enoch, a pre-deluvian biblical figure, who was taken into the heavens to witness and play a key role in a major celestial conflict.
Enoch became the principal intermediary between two sides of the conflict between the "Fallen Angels", and the "Righteous Angels" serving an all knowing deity referred to as "the Lord". There were multiple issues in the conflict such as Fallen Angels interbreeding and/or performing genetic experiments with humanity, and passing on forbidden knowledge and technologies to the still developing human civilization.
The Book of Enoch begins with the arrival of 200 Fallen Angels in the area of Mount Hermon, which borders modern-day Lebanon and Syria. The Fallen Angels began interbreeding and/or genetically modifying the local inhabitants.
6.1 And it came to pass, when the sons of men had increased, that in those days there were born to them fair and beautiful daughters.
6.2 And the Angels, the sons of Heaven, saw them and desired them. And they said to one another: "Come, let us choose for ourselves wives, from the children of men, and let us beget, for ourselves, children." …
6.6 And they were, in all, two hundred and they came down on Ardis, which is the summit of Mount Hermon. And they called the mountain Hermon because on it they swore and bound one another with curses. [Source]

While the Fallen Angels had established an outpost on Mt Hermon, it was Antarctica that they would be removed to ultimately after losing the heavenly battle with the righteous angels, according to Ben-Nun's analysis of the Book of Enoch.
Ben-Nun cites passages from the Book of Enoch which are very suggestive of Antarctica as indeed the location where Enoch was taken to witness celestial events:
18.5 And I saw the winds on the Earth which support the clouds and I saw the paths of the Angels. I saw at the end of the Earth; the firmament of Heaven above.
18.6 And I went towards the south, and it was burning day and night, where there were seven mountains of precious stones, three towards the east and three towards the south.
18.7 And those towards the east were of coloured stone, and one was of pearl, and one of healing stone; and those towards the south, of red stone.
18.8 And the middle one reached to Heaven, like the throne of the Lord, of stibium, and the top of the throne was of sapphire.
What's interesting in the above passage is that Enoch refers to a location that "was burning day and night". Ben-Nun believes that this fits the description of Antarctica during the Southern Hemisphere summer season when there is 24 hour sunlight.
Regarding the seven mountains, this appears to refer to Mt Vinson in the Sentinel Range of Antarctica, according to Ben-Nun. He also refers to six nearby mountains in the range that might qualify as the mountains described in the Book of Enoch.
Mt Vinson is the highest mountain in Antarctica, and is located towards the middle of the Sentinel Range. It would have stood out just as spectacularly with its snowcapped peaks in ancient times, as it does today.
Regarding the southern and eastern alignment of the six adjacent mountains to Mt Vinson described in the Book of Enoch, Ben-Nun speculates that this was their alignment prior to the catastrophic flood event, which coincided with a shifting of the Earth's axis of rotation.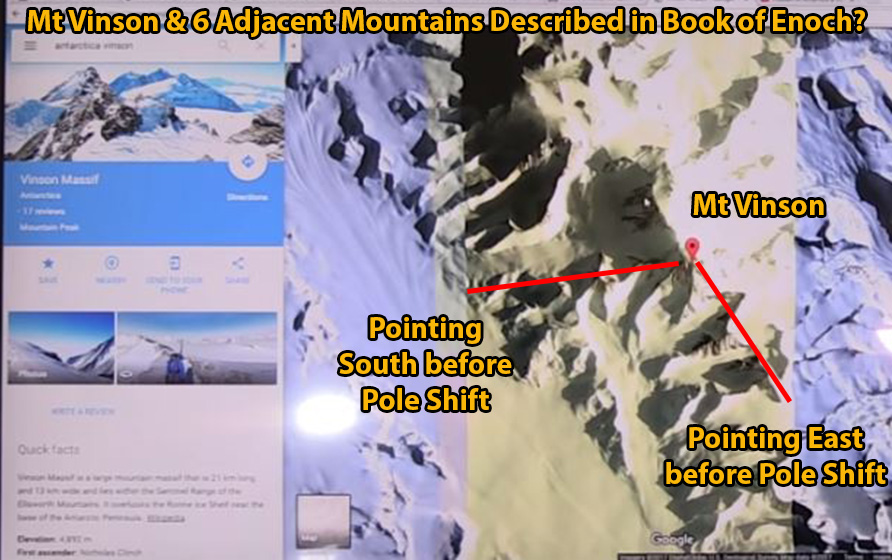 This corresponds to the research conducted by Sir Charles Hapgood who asserts that pole shifts have been a regular occurrence in Earth's history. In his 1958 book, Earth's Shifting Crust, Hapgood proposes that a pole shift had happened at the end of the last ice age, about 11,000 BC.
Ben-Nun's conjecture is interesting, but as one can see from the map showing the Sentinel Range where Mt Vinson is situated, there are far more than seven mountains in the range. Ben-Nun's conjecture is not conclusive as he himself points out. Nevertheless, he gives us a possible location of the imprisoned Fallen Angels, Mt Vinson and/or six other mountains in the Sentinel Range.
Ben-Nun goes on to discuss the Book of Enoch and its reference to imprisoned Fallen Angels that were removed from Mt Hermon to Antarctica (Mt Vinson/Sentinel Range):
18.14  And  like  a  spirit  questioning  me,  the Angel said:  "This is the place of the end  of  Heaven  and  Earth;  this  is  the  prison  for  the  Stars  of  Heaven  and  the  Host of Heaven.
18.15  And  the  stars  which  roll  over  the  fire,     these     are     the     ones     which transgressed  the  command  of  the  Lord,  from   the   beginning   of   their   rising, because  they  did  not  come  out  at  their  proper times.
18.16 And He was angry with them, and bound   them   until   the   time   of   the  consummation  of  their  sin,  in  the  Year  of Mystery."

Ben-Nun's reference to the Fallen Angels still being alive in their Antarctica prison raises an intriguing possibility. The Book of Enoch describes a future "Year of Mystery" when they are liberated. Is this an event we will shortly witness?

For an answer, we can begin by analyzing some intriguing parallels between Ben-Nun's analysis of the Book of Enoch, and the recent disclosures of secret space program whistleblower Corey Goode concerning Antarctica.
Like the pre-deluvian biblical figure Enoch, Goode says he has also been taken to witness celestial events by a recently arrived group of highly evolved extraterrestrials called the "Sphere Being Alliance". Like Enoch, Goode has also been asked to act as an intermediary for both sides in a "heavenly" or solar system-wide conflict.
Goode said this began in March 2015 when he accepted the role as the delegate for the Sphere Being Alliance in on-going negotiations between different factions and groups from both Earth and off-world civilizations. 

Goode said that he has been taken to Antarctica twice to witness events. The most recent in January 2017 involved him viewing the remains of a Pre-Adamite civilization that had flourished until a major global catastrophe corresponding with the great flood that destroyed coastal cities and low-lying land all over the world around 12-13 thousand years ago.
Goode said that the Pre-Adamites survived by entering stasis chambers in the largest of three miles long motherships that crash landed on Earth around 60,000 years ago, after the pre-Adamites were expelled from the Moon due to a conflict with the dominant extraterrestrial factions there.
The Pre-Adamites set up their major base of operations in Antarctica, and established outposts in Asia, Europe and the Americas, according to Goode. Conflict soon emerged between the Pre-Adamites and other human-looking extraterrestrial groups, who had been conducting 22 genetic experiments with surface humanity for nearly 500,000 years.
This is where Goode's historical account resonates with Ben-Nun's analysis of the Book of Enoch. Goode's Pre-Adamites appear to be the same "Fallen Angels" described in Book of Enoch in terms of their interbreeding and/or genetic experiments with the local human population.
In the case of the Mt Hermon landing of the 200 Fallen Angels, this is consistent with Goode's claim that the Pre-Adamites established colonies all over the Earth where they genetically altered the local humans and installed hybrids into leadership positions.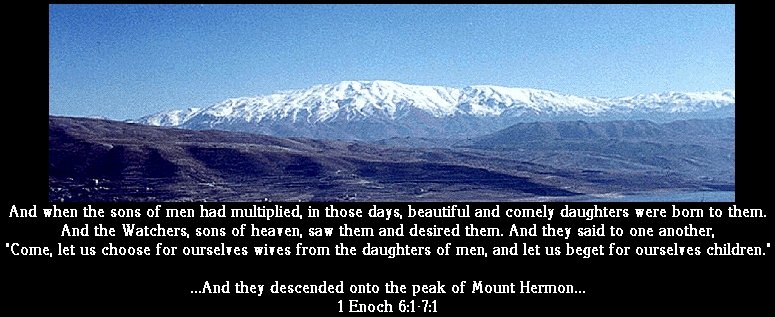 Regarding the Righteous Angels described in the Book of Enoch, these appeared to be the extraterrestrial groups that had been conducting 22 long term genetic experiments which were being interfered with by the Pre-Adamites.
The Sphere Being Alliance, insofar as they have leveled the playing field for constructive negotiations between different space programs and extraterrestrial factions, the modern-day Fallen and Righteous Angels, appear to be playing a similar role to the all knowing Lord mentioned in the Book of Enoch.
Ben-Nun's analysis that the Fallen Angels were imprisoned in Antarctica, and are still alive, corresponds with Goode's claim that the Pre-Adamites are in statis-chambers on one of their massive Motherships buried deep below the Antarctic Ice Shelf.
Finally, Goode has revealed that excavations in Antarctica are underway, and that the stasis chambers containing the pre-Adamites have been found. The hybrid descendants of the Pre-Adamites, which are among the elite bloodline families that secretly have ruled humanity, are eager to gain access to the stasis chambers and to reawaken their ancient ancestors.
The goal of doing so appears to be to have the Pre-Adamites re-assume once again their former dominance in planetary affairs, thereby allowing their hybrid off-spring to step out of the shadows and directly rule over humanity. This suggests that the "Year of Mystery" mentioned in the Book of Enoch, when the "Fallen Angels" are liberated, may be very close.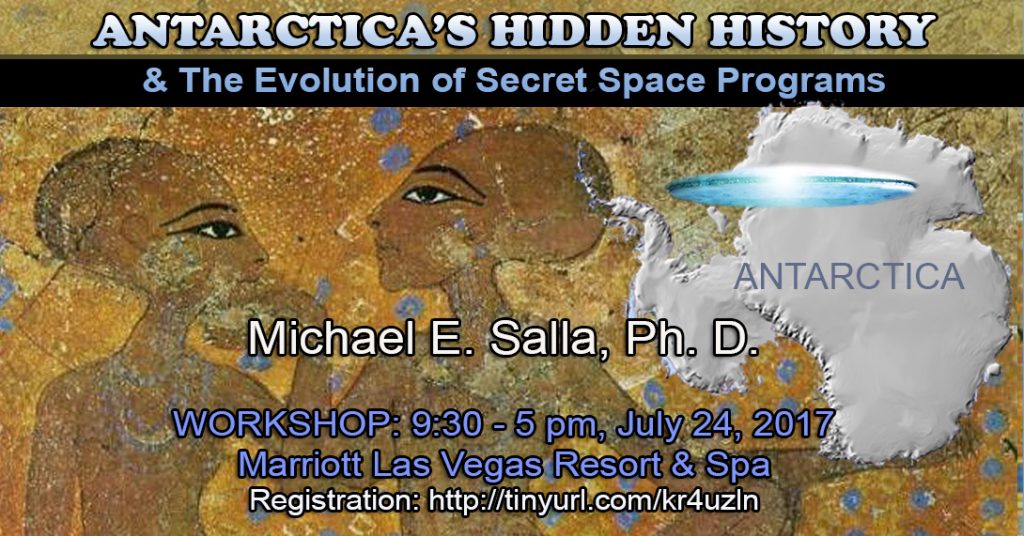 All this leads to an intriguing question. Is Goode himself a modern-day Enoch being given key roles in witnessing and mediating between different human and extraterrestrial factions as the delegate of the Sphere Being Alliance, which appears to be functionally identical to the all-knowing deity described in the Book of Enoch? If so, this would suggest that Enoch himself was an extraterrestrial contactee of the Sphere Being Alliance or a similar group, 13,000 years ago.

If the Pre-Adamites/Fallen Angels are awakened/liberated, then there will certainly be a need to deal with them and their hybrid off-spring about what roles they are to play as humanity awakens to the truth of its history, and manipulation by multiple extraterrestrial groups and elite bloodline families.
© Michael E. Salla, Ph.D. Copyright Notice 
Further Reading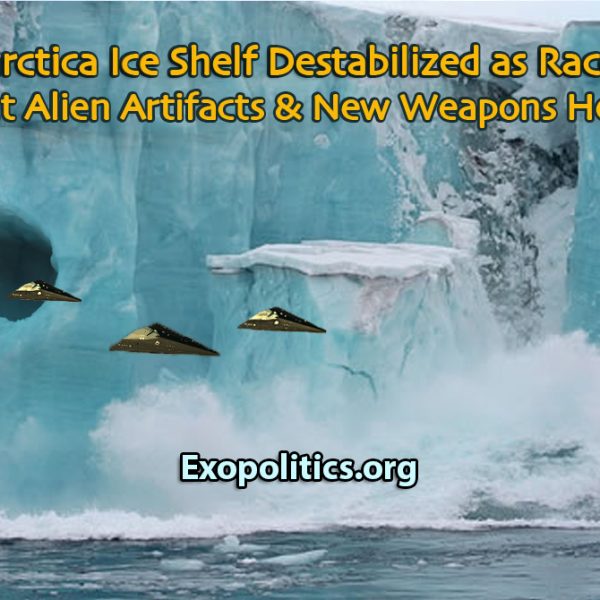 By Dr Michael Salla and Corey Goode
A multinational effort to excavate key regions of Antarctica in search of artifacts from a flash frozen alien civilization created by refugees is destabilizing the continent's massive ice shelves, according to secret space program whistleblower Corey Goode. He furthermore reveals that secret military bases in Antarctica are using some of the artifacts for weapons development in violation of the 1959 Antarctic Treaty, which stipulates that the continent's resources will be only used for scientific purposes.
This article is the third in a series [click for Part One and Part Two]. Corey's written contribution to this final installment has led to it being our first collaborative writing venture. To identify who is writing for the reader, I [Michael Salla] will take the role of the narrator and distinguish when Corey is directly contributing in his own words, as opposed to me paraphrasing his briefing material.
Disclosure of the Antarctica ruins is still imminent, Corey reports, as a number of key variables impact on when and how much is to be revealed to the world about the discoveries while maintaining secrecy about the ongoing military programs to weaponize alien artifacts.
In a detailed briefing given to me on March 16, 2017, Corey shared additional details about the "Pre-Adamite" civilization supplementing the data he previously put out. This new information was originally slated for release in an article, "Endgame III", as the sequel to the popular Endgame II article and video which focused on secret Antarctica excavations.
Corey said earlier that the extraterrestrial civilization, identified by him as Pre-Adamites, first arrived 55,000 to 60,000 years ago and established outposts all over Antarctica which notably has a land mass almost twice the size of the contiguous United States. He described them as standing approximately 12-14 feet in height and possessing elongated skulls.
Corey also described how they created a hybrid species, Homo Capensis according to anthropological classification, which became ruling elites, or demigods, in ancient South American, Asian and European societies.
In the March 16 briefing, Corey began by explaining that the Pre-Adamites had established their main base right over "Ancient Builder Race" technology, which included a "stargate" or "wormhole" device very similar to that depicted in the popular Science Fiction show, Stargate SG-1.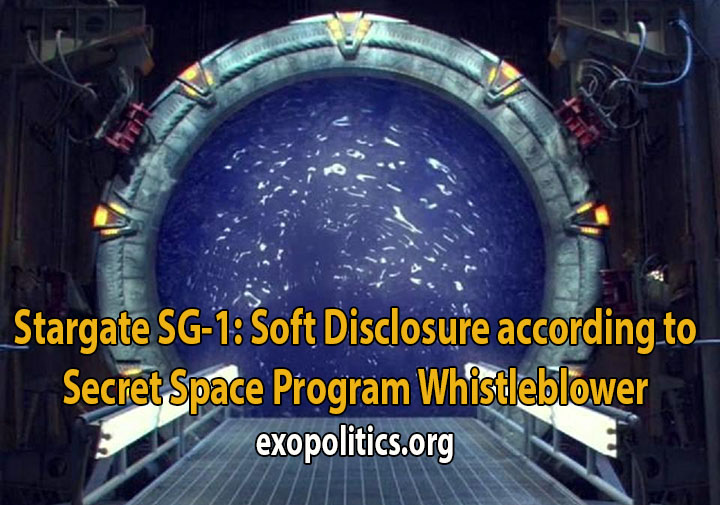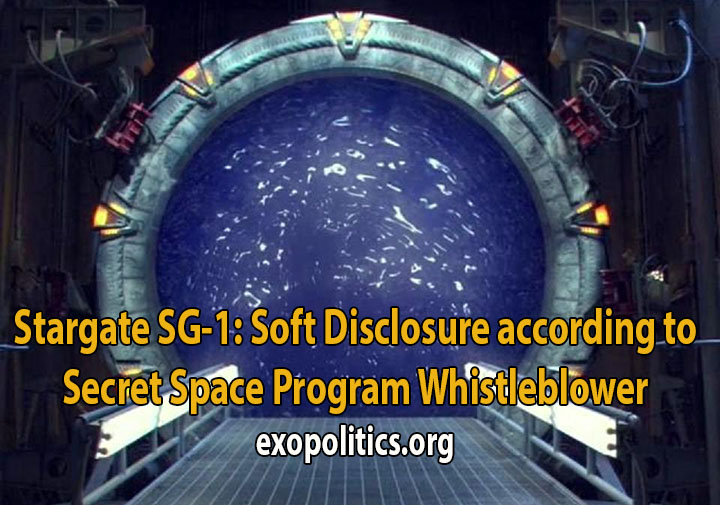 Corey said that this show was an example of a soft disclosure in which the U.S. Air Force took the lead in revealing key elements of the technologies developed by the Ancient Builder Race, who had established a travel grid throughout the galaxy using traversable wormholes hundreds of millions, if not billions, of years ago.
When the Pre-Adamites first arrived in Antarctica, they quickly asserted control through their advanced technologies over this area populated by human settlements at the time.
With their advanced medical technologies, the Pre-Adamites then began many genetic experiments, and created hybrids that became a servant class. Corey previously released his description of the flash frozen bodies of the bioengineered hybrids (Homo Capensis) during his latest visit to Antarctica in early January of this year.
Corey explained that the Pre-Adamite programs interrupted 22 genetic experiments being run by human-looking extraterrestrials first established 500 thousand years ago. In a prior report, Corey elaborated that a "Super Federation" comprising 40-60 of these races had established competing genetic engineering programs with surface humanity.
Corey also described how the Pre-Adamites engaged in conflict with the human-looking ETs running their 22 genetic experiments, as well as Reptilians doing likewise, for global influence.
Given that the Pre-Adamites had established a physical presence on Earth, this gave them an advantage in establishing ruling bloodlines over the Americas, Asia and Europe, as explained in a previous article.
At the same time, humans who had escaped into the Earth's interior to avoid multiple surface catastrophes monitored how the different extraterrestrial races competed against each other for influence and power over surface humanity who was still recovering from global catastrophes.
One of the Inner Earth races that pride themselves on their pure human bloodlines, the Anshar, had a historic connection to the human settlements in Antarctica. However, the Anshar did not cooperate with the Pre-Adamites because they considered them to be sociopaths in terms of their treatment of the native Antarctica population and other regions of surface humanity where they had established colonies.
Corey said that the Pre-Adamites treated humans in antiquity in a similar manner to how modern humans treat dogs in terms of cross-breeding for multiple purposes. The Pre-Adamites, along with the Reptilians, were a big problem for all humanity.
The Anshar were part of a confederation of worlds that sought to make things better on the planet by providing knowledge and technological assistance as described in Sumerian cuneiform texts.
In a previous article, I discussed how the Anunnaki (as described by Zecharia Sitchin in his Earth Chronicles series) involved the Anshar and other off world groups, according to Corey's sources. To help clarify this point, Corey adds:
Anunnaki was a generic term that meant ET or those that come from heaven. This definition will upset some people, so be aware… The Reptilians, the Nordics, The Ebens and the Anshar were interacting with the ancient Sumerians to assist them in the recovery of their civilization after the great catastrophe that destroyed Atlantis. The Anunnaki were indeed the Reptilians, but the other groups that interacted with them were also referred to by this same name (according to my info in the programs).
Corey said that a small number of Pre-Adamites survived the catastrophe that flash froze Antarctic regions by going inside stasis chambers located in the largest of their three motherships. These ships are miles long, and not 30 miles long as reported earlier.
The additional information released by Corey suggests there are many risks in waking up the Pre-Adamites who would likely attempt to reassert their authority by utilizing their advanced technologies, including the little understood "Builder race technology". Here, Corey adds:
The groups in charge of these excavated locations are taking precautions, i.e. Mini-Nukes with "deadman's Triggers", in case these beings become hostile (for reference, see the movie Prometheus).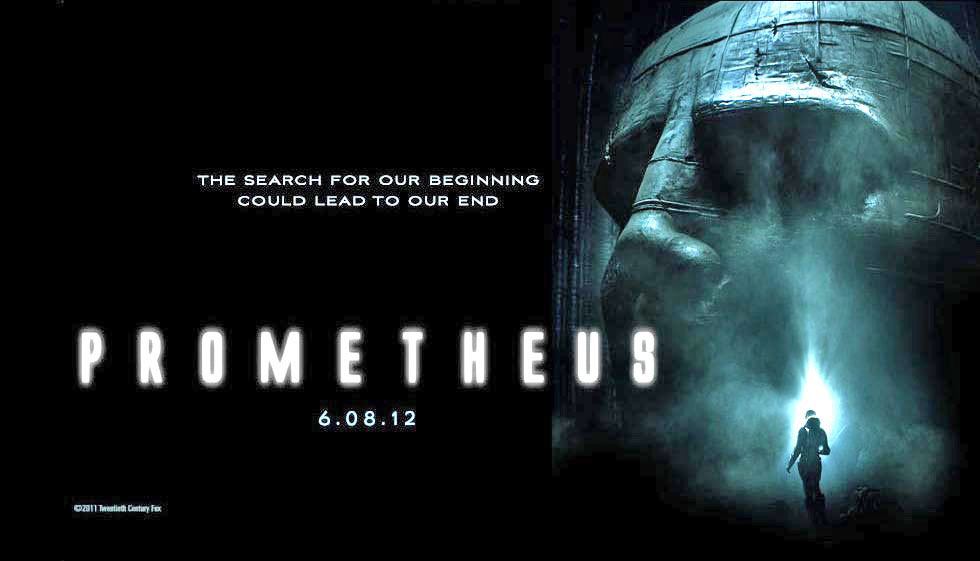 This leads us directly to the secret excavations currently underway of the Pre-Adamites' bases and ships.
Secret Antarctica Excavations
Corey disclosed that excavations are occurring in multiple places in Antarctica by different nations, which in some cases are in direct competition to get the most advanced technologies. The goal is to eventually disclose some of these, but many technologies, especially those that are clearly extraterrestrial in origin will be not be released, at least to begin with.
Corey said that all the nations involved in the Antarctica excavations are capable of making a disclosure announcement on their own, but they are all participating in negotiations to do so in a coordinated manner.
Corey thinks the Antarctica disclosures will begin in tandem with prosecutions of the elites involved in pedophilia, human trafficking and other crimes, which includes the blackmailing of leading politicians, academics, industrialists and military officials. He says that the recent Trump administration action to sack 46 District Attorneys was due to their inaction in moving forward with such prosecutions.
Alternatively, the Russians, the Chinese, or smaller nations could begin the Antarctica announcements, if negotiations drag out and the U.S. fails to move forward. The former nations are part of what Corey describes as the Earth Alliance. This group has rapidly grown in prominence with economic power mounting in Asia as global Cabal/Illuminati's power centers in Europe and North America continue to gradually wane.
This is best illustrated by a battle that took place over Antarctica skies in early 2016. It began when Teardrop-shaped ships came out of the sea in the Ross Ice Shelf area and sought to escape into deep space. These ships flew out of bases belonging to a corporate run space program called the "Interplanetary Corporate Conglomerate".
The ships in turn belonged to the Cabal/Illuminati, who are allied to another program called the "Dark Fleet". They were filled with global elites seeking to escape anticipated global chaos caused by upcoming Solar events.
Dozens of delta-shaped craft suddenly appeared as the Cabal/Illuminati's Dark Fleet vessels reached the upper atmosphere. The teardrop-shaped ships were badly damaged in the battle and had to turn back and return to their Antarctic bases. Corey said the delta-shaped craft inflicted far more damage than thought possible by such small craft.
Corey also stated that the only thing known for certain about the attacking delta-shaped craft was that they were built using Earth based technology on par with that possessed by the Interplanetary Corporate Conglomerate. This technology solely came from Russia/China and Asian syndicates belonging to an Earth Alliance. Thus, the battle revealed that the Earth Alliance had succeeded in bridging the technological gap with the most advanced space technologies recognized to exist.
On a map of Antarctica [see below], Corey has marked six bases belonging to the Interplanetary Corporate Conglomerate, which he was taken to visit by an Anshar spacecraft in early 2016. The largest of these bases is the size of small industrial city and located near Pre-Adamite ruins. More ruins, some of which are poking out of the ice, are not too far from other bases marked by Corey.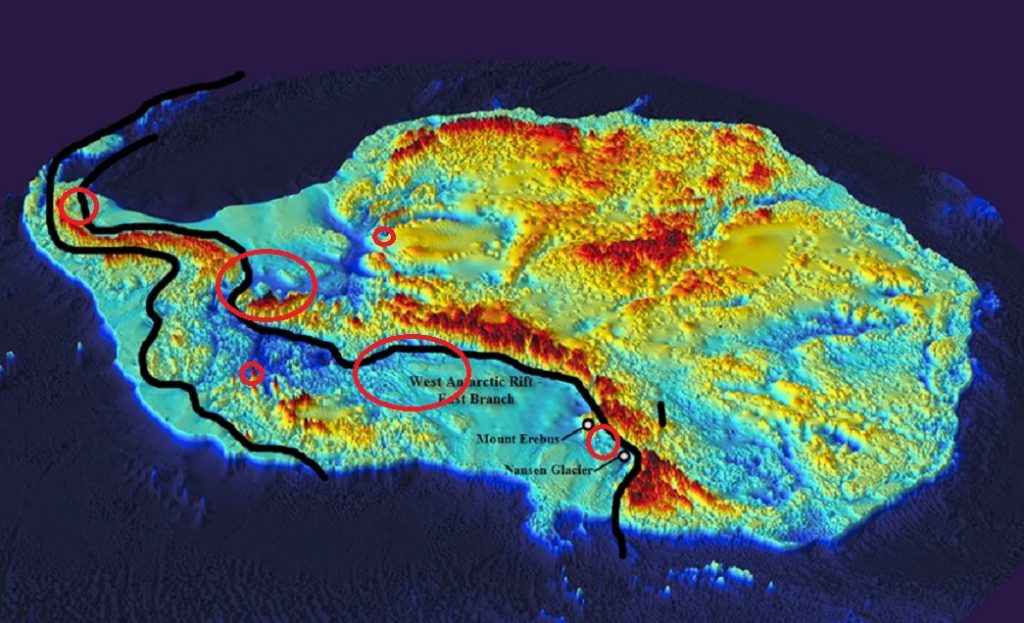 The bulk of the secret excavations are occurring within the Ross Ice Shelf. This shelf exists over land rather than ocean and drilling is occurring through more conventional science research projects like ANDRILL.
Corey described two processes which are simultaneously occurring that are having a powerfully destabilizing effect on the Ross Ice Shelf and other ice shelves across the continent.
One process utilizes a natural phenomenon that involves harnessing powerful geothermal vents caused by volcanic activity deep below Antarctica's landmass. The vents are releasing enormous quantities of heat that are being directed to melt the ice cover, and are forming large caverns under the ice shelf. This has led to geothermal tunnels being formed all the way to the surface.
One of these tunnels, caused by geothermal vents that reach the surface, is located roughly 5 miles from the South Pole. It is the same tunnel/hole witnessed by an anonymous Navy officer and flight engineer, Brian, who first reported his experience to Linda Moulton Howe in a letter on January 2, 2015. She has subsequently interviewed him and gained more information about his Antarctica experiences.
In short, he described flying a rescue mission from Davis Station to West Antarctica where he overflew the South Pole. He and his colleagues witnessed a large hole in the ice, as he described in his original letter:
Another unique issue with South Pole station is that our aircraft was not allowed to fly over a certain area designated 5 miles from the station. The reason stated because of a air sampling camp in that area. This did not make any sense to any of us on the crew because on 2 different occasions we had to fly over this area. One time due to a medical evacuation of the Australian camp called Davis Camp. It was on the opposite side of the continent and we had to refuel at South Pole and a direct course to this Davis Camp was right over the air sampling station. The only thing we saw going over this camp was a very large hole going into the ice. You could fly one of our LC130 into this thing.

Corey said that he saw the bottom of the same hole when the Anshar took him into Antarctica in January 2017.

The other process, which is also destabilizing the Ross Ice Shelf, is the use of large pressurized steam hoses to reach the Pre-Adamite ruins. Corey elaborates:
They are connected to large pressurized tanks in which large bags of water are hit with microwave beams to cause them to explode with steam—opening large areas. Fine tuned excavations have been done with men holding pressurized hoses shooting steam. The melting ice is causing rivers to run under the ice shelf and lubricate it, causing it to slide even more, as well as producing collapse from the weight of the ice above as the ice heats up from the geothermal activity.
In addition, there are excavations being conducted by other nations across Antarctica, which again are having a destabilizing effect on all of Antarctica's ice shelves. Basically, the base temperature of the ice shelves are on the rise leading to ice melting, and adding to the resulting water sludge acting as a lubricant for the ice shelves to move.
According to research scientists with the Mandrill project, the Ross Ice Shelf is moving at one foot per day.  This is creating problems as the shelf moves over the Pre-Adamite excavation sites because the tunnels created to reach these have to be constantly lengthened as the ice shelf moves.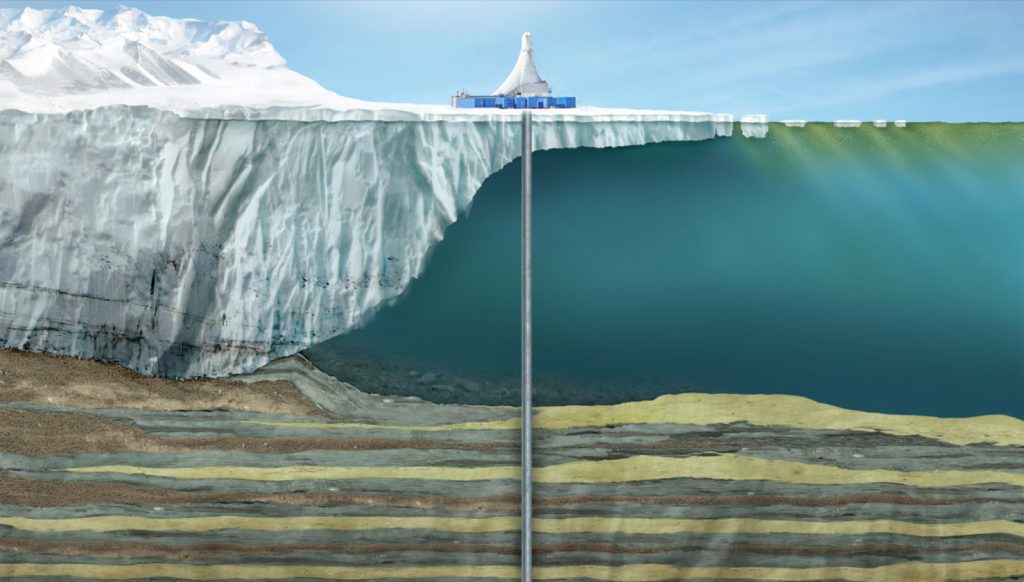 Corey was told that disclosure announcements will begin with sanitized releases about the excavations of the Pre-Adamite ruins by leading scientists that have been working on the excavations since 2002. Documentaries of it will feature only the terrestrial elements of the Pre-Adamite civilization (all evidence of alien life and technology has been removed and will be kept secret).
The Antarctica disclosure was to be followed by a limited disclosure initiative concerning the Military Industrial Complex Secret Space Program (MIC SSP) comprising the U.S. Air Force, National Reconnaissance Office, National Security Agency and Defense Intelligence Agency.
As discussed in Part One of this series, however, Corey explained that a senior official in the MIC SSP, dubbed "Sigmund", now suspects that a more advanced Navy space program exists and wants to uncover the truth before the limited disclosure initiative moves forward.
Consequently, while there is growing momentum behind a "limited disclosure" of the Antarctica excavations, there is also uncertainty over how this will occur. Will it begin with the prosecutions of U.S. elites involved in human trafficking, the Earth Alliance revealing its own Antarctica discoveries, or will there be some wild card events such as the Ross Ice Shelf melting far more quickly than anticipated, revealing more of its hidden mysteries involving a Pre-Adamite civilization?
Corey has added important information about the Pre-Adamites and their connection to the "Homo Capensis". World Bank whistleblower Karen Hudes first identified this group as a non-human species secretly exerting global influence. Corey explains:
I recently received confirmation that the scrolls that were removed by the Inner Earth group were very important genetic/bloodline databases that are super important to the human/Pre-Adamite hybrids that control much of the world through religion (Vatican) and the financial system (London). Didn't Karen Hudes say she knew of a person with an elongated skull in London?

The Elite had planned on making an announcement in the future that these ET's were gods and they were demi-gods and we should worship and serve them. They were going to use the bloodline scrolls to prove their lineage and setup this system.

Military Bases in Antarctica and Weaponizing Alien Artifacts
Corey points out the major violations occurring in terms of breaking the Antarctic Treaty, which proscribe the weaponization of Antarctica. Article I in the treaty says:
1. Antarctica shall be used for peaceful purposes only. There shall be prohibited, inter alia, any measures of a military nature, such as the establishment of military bases and fortifications, the carrying out of military maneuvers, as well as the testing of any type of weapons.

Furthermore, Corey points out that:
… the R&D installations (much like Project Iceworm) are highly against the Antarctic Treaty that states no weapons will be tested or developed in Antarctica. Also, for over 50 years 'American Shadow Government Groups' have controlled a former NAZI base for their secret space program and turned it into a major 'Space Port' that not only houses advanced ICC spacecraft, but also manufactures and repairs certain types of these vessels.
These Antarctica bases form an Antarctica version of Area 51. Significantly, Lockheed Martin, the same corporation that helped establish Area 51 as a secret aerospace development facility in the mid-1950's, was in 2011 given a two billion dollar contract to manage Antarctica operations for the National Science Foundation.  This suggests that Lockheed Martin is using its National Science Foundation contract, as a cover for a highly classified and illegal aerospace weapons development program in Antarctica's Area 51.
What Corey reveals above is indeed a violation of the Antarctic Treaty which also states in Article X:
Each of the Contracting Parties undertakes to exert appropriate efforts, consistent with the Charter of the United Nations, to the end that no one engages in any activity in Antarctica contrary to the principles or purposes of the present Treaty.

This is where provisions in the Antarctic Treaty become problematic since there are a number of non-signatory groups that operate military bases in Antarctica. Corey explains:
There are a number of other space ports in Antarctica that belong to breakaway Nazi remnants, as well as 'Non-Terrestrial' groups that have huge bases down there. It is not just the Reptilian, as has been reported in the past. The Reptilians inhabit giant caverns in Western Antarctica.
This situation clearly creates problems once a group like the Cabal/Shadow government/military begin cooperating with one or more of the non-Treaty parties operating in Antarctica in developing advanced weapons systems.
Corey says that revealing the extent of military activities in Antarctica …
will make some Alliance people very happy and a lot of the negative human groups very worried. This is a major violation of that treaty that could have huge ramifications (Cuban Missile Crisis type responses). We are already amidst a shadow civil war that is in extreme danger of becoming an overt civil war that some plan to lead into a world war as a last ditch effort to depopulate the planet, and consequently reassert their control over the survivors. The negative groups have never been so close to defeat.
In closing, it is important to emphasize that ongoing scientific excavations of the Pre-Adamite civilization has enormous implications for the planet. The alien artifacts, which include Pre-Adamites in stasis chambers, are highly sought after by various groups. Some want to use these artifacts to disclose a sanitized version of an advanced "human" civilization that was flash-frozen in Antarctica to kick start the world economy, and arguably act as a distraction from upcoming criminal investigations.
Other groups (Cabal/Shadow Government) want to gain access to the alien artifacts in order to create a new world religion where the Pre-Adamites are revived and even presented as Gods to be worshipped. Finally, there are military groups that wish to weaponize the alien artifacts for use in ongoing space programs, and for a decisive advantage in facing a possible future world war.
Despite these contentious situations, it is important to focus upon the best possible outcome and as Corey states, "The negative groups have never been so close to defeat."
© Michael E. Salla, Ph.D. & Corey Goode.  Copyright Notice 
[This article is the third in a series – click for Part One and Part Two].
Further Reading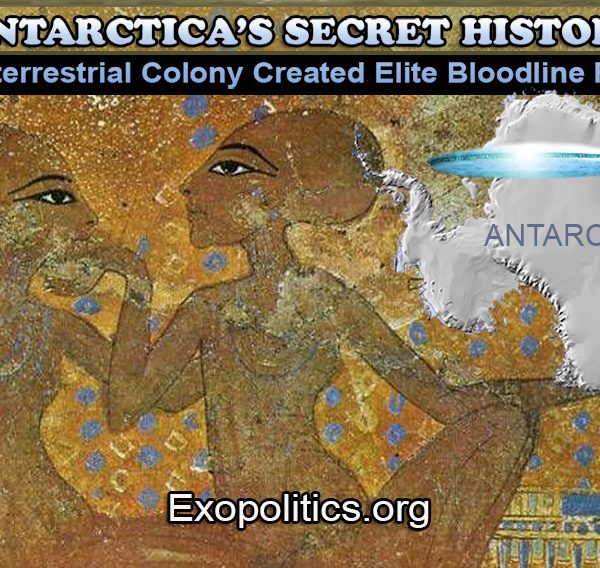 Secret Space Program whistleblower, Corey Goode, has revealed more startling information about Antarctica and its history as an extraterrestrial refugee colony established roughly 60,000 years ago. He asserts that the alien refugees found advanced "builder race" technologies there that were created over 1.8 billion years ago.
Equally intriguing is his claim that some of the extraterrestrial refugees are still alive today in stasis chambers, located inside 30 mile long motherships buried under 2000 feet of ice below Antarctica's Ross Ice Shelf.
In Goode's February 21, 2017 Cosmic Disclosure TV episode he stated that he continues to receive briefings from a USAF run secret space program about the excavations in Antarctica being conducted by archeologists, which began in 2002, In an earlier article, I described what Goode told me about the USAF briefings, and what he had encountered during a January 2017 visit to Antarctica with an Inner Earth civilization called the "Anshar".
In the Cosmic Disclosure episode, Goode provides more details and graphic depictions of what he personally witnessed in Antarctica. He describes the extraterrestrials as "Pre-Adamites", who were originally from Mars and a Super-Earth (Maldek) whose remains now form the Asteroid Belt. 
During their long history, he says that the inhabitants of Mars and Maldek fought a series of high tech wars back when Mars was a moon of Maldek. Approximately 500,000 years ago, these wars came to a climactic end with Maldek being obliterated.
Maldek's remains hit Mars with such force that the latter's surface cities on one side of the planet were totally destroyed, and most of its atmosphere was lost. This made life on Mars' surface very precarious at best, and led to planetary evacuation by the Martian survivors.
Billions of refugees from both Mars and Maldek found refuge on our present Moon. However, the time of the catastrophe our Moon was another satellite of Maldek, but it was artificially created with vast living areas in its interior as Goode has previously described.
The Pre-Adamites inhabited the Moon for approximately 440,000 years, and at some point during this period, according to information received by Goode, the Moon was moved into its present orbit around the Earth.
Eventually, another conflict forced the Pre-Adamites to the Moon, and they had to quickly move to the nearby Earth. They chose Antarctica to rebuild their civilization due in part to the existence of Ancient Builder race technologies, which were still functioning as Goode explained:
Then they [Pre-Adamites] end up on the Moon for a period of time. And then somehow they ended up getting chased off the Moon. There were some attacks that occurred, and after that they fled, but their craft were too damaged leave our solar system or make it to another planetary sphere. So since they had to crash-land on Earth, they decided that they would go to this one continent that still had working Ancient Builder Race technology that was . . . 1.8 billion years old.
The Pre-Adamites only had three motherships to use to establish their new colony on Earth after a crash landing in Antarctica. It was the technology in these motherships that gave the Pre-Adamites hope that they could rebuild their civilization:
Well, they only had the technology that they had on these three craft with them. That's all the technology they had. So they had to cannibalize and repurpose that technology from the spacecraft once they had crash-landed. And there were three that were extremely large. They were motherships.
This is where David Wilcock, the interviewer, had some corroborating information to share from another whistleblower, Dr. Pete Peterson, about the size and location of one of the discovered motherships:
David: And I want to point out, that this was one of the absolutely stunning details in which I start to ask Pete [Peterson] on the phone, "Do you know anything about Antarctica?"
And he independently says, "They're going to announce that they found a mothership." He only knew about one – a mothership that was 30 miles wide, mostly circular in shape – that's been found under the ice.
Goode describes the Pre-Adamites who settled Antarctica:
They range 12~14-foot tall. They have elongated skulls. They were very spindly, thin.
This suggests that the Pre-Adamites were likely the prior inhabitants of a lower gravity planet like Mars, which would facilitate gigantism. After spending over four hundred thousand years on the Moon with its even lower gravity field, the Pre-Adamites may have naturally increased in body height to finally result in their spindly 12-14 foot stature.
On Earth, because of its stronger gravity, the Pre-Adamites would find themselves at a clear disadvantage compared to the native inhabitants in terms of physical strength, speed and stamina. This meant that in terms of geopolitical power the Pre-Adamites would have to rely on the advanced technologies they had access to, the most advanced of which were located in Antarctica.
The Pre-Adamites soon needed hybrids to act as intermediates between themselves and the rest of the Earth's population. While the pure blood Pre-Adamites remained in Antarctica, close to their advanced technologies, the hybrid Pre-Adamites would be used to rule over humanity in the different colonies established around the planet, as Goode explained:
They had created hybrids because they could not operate in our environment very well. And they created hybrids of them and the humans that were here on Earth… all of the main Pre-Adamites that were pure blood were down in Antarctica … There was a group of these Pre-Adamites, of this Pre-Adamite bloodline, that was in the Central America, South America region, and there was another completely different bloodline group – both royals – in Asia and Europe.
This is consistent with what the Ancient Egyptian historian, Manetho, tells us about pre-dynastic times, the Gods directly ruled over Egypt, and then placed their off-spring, hybrids or demi-gods, in the leadership positions.
A similar scenario is described in the Sumerian King's List, which suggests that these historic documents are not mythical accounts of pre-history, but accurate historical records.
The Pre-Adamites, however, were not the only extraterrestrial race active on Earth 60,000 years ago according to Goode's sources. He says that among them was a non-human looking race, the Reptilians, who quickly emerged as the Pre-Adamites' primary rival in dominating planetary affairs.
Goode described the conflict between the Pre-Adamites and the Reptilians, and how to begin with, the Pre-Adamites having the upper hand due to their advanced technologies. However, the Reptilians would slowly gain ascendance after a series of "smaller catastrophes" that were a precursor to an even more destructive geological event that was to come:
Apparently these Pre-Adamites have been in conflicts with the Reptilians for a while. These Pre-Adamites they stated were not good guys at all, but were in some sort of a conflict with the Reptilians, and had actually kept the Reptilians in check here on the Earth during that time that they had crash-landed here.
There had been a couple other smaller catastrophes that happened where they had lost their power and the Reptilians always find an opportunity to come back in a moment of weakness.
During the major catastrophe (about 13,000 years ago) the Antarctica continent was flash frozen during a sudden pole shift, which cut off the Pre-Adamites' outposts around the world from their main base of power.
Now the Reptilians would become dominant in planetary affairs:
… But after these cataclysms that occurred on Earth, the Pre-Adamites and the Reptilians sort of had a truce or a treaty. And after that point, the Reptilians pretty much controlled all of Antarctica and the Pre-Adamites had zero ability to get access to their ancient technology, their libraries. Everything was down there.
Hybrids of the Pre-Adamites were able to escape the catastrophe in their global outposts, but those of the pure bloodline were stuck in Antarctica in their giant motherships.
This [Pre-Adamite] civilization controlled the entire planet. What little resources they had, they were able to control the planet. After this last cataclysm occurred, none of the survivors, Pre-Adamite survivors, had access to their technology.
So we mentioned the group that was in Asia, Pre-Adamite group, and there was another one in South America, Central America, they could no longer visit or communicate with each other. They were separated.
The elongated skulls found in South and Central America trace back to the Pre-Adamite hybrids who ruled over their colonies in these areas:
In South and Central America is where they had set up most of their enclaves. And they had been set up around other Pre-Adamite structures that were now destroyed because of the cataclysm. There were huge earthquakes that basically liquified the ground and a lot of the buildings, massive buildings, they had just fell apart and fell and sunk into the ground. They were running the hemisphere. They were mixing their genetics with some of the indigenous people of South and Central America. That's why we have elongated skulls beings that have a different colored skin but different genetic mix.
The two major Pre-Adamite colonies, one spanning Asia and Europe, while the other encompassed South and Central America, vied with each other in a competition between the bloodlines, which continues today through two major factions of the Illuminati:
And they had always had some sort of a competition between these two bloodline groups even before the cataclysm.This whole bloodline of these Cabal or Illuminati-type people, they trace their bloodlines through these Pre-Adamites.
If we accept that Reptilians are another extraterrestrial group that exercise great influence from behind the scenes, through their own hybrids, then we can see that the Earth's hidden rulers are divided into distinct factions with a long history of conflict stemming from rivalries.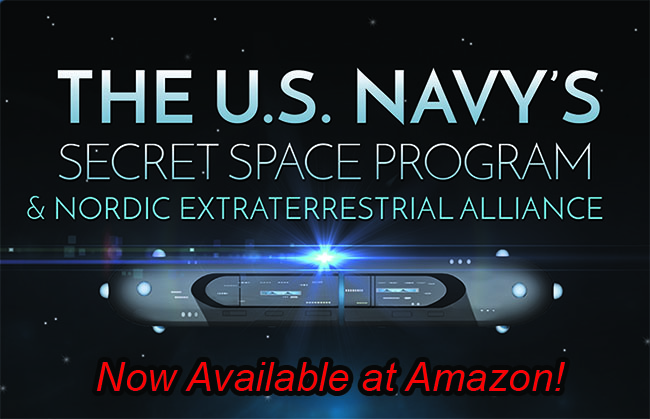 This is perhaps nowhere better exemplified than in the Book of Enoch, which describes different groups of "angels" at war with one another. In the Cosmic Disclosure interview, Goode and Wilcock exchanged the following on this subject:
David: So in the Book of Enoch, they're describing this group as the fallen angels.
Corey: Uh-huh.
David: So you're saying these Pre-Adamites with the elongated skulls, that that is the fallen angel storyline.
Corey: It is the fallen angel storyline, yes.
Many of the original refugee Pre-Adamites are currently in stasis in their motherships buried under the Antarctica ice:
Well, they had a number of beings that were in stasis. The information I received was that the surviving Pre-Adamites, the bloodline that originally came from another planet, had put themselves in stasis before this cataclysm occurred about 12,800 years ago. They have not awoken them yet. They're trying to decide what they're going to do.
Goode then goes into some detail about the "limited disclosure" plan, which involves sanitizing the archeological site of anything having to do with extraterrestrial life:
Now, another interesting note, we do have these archaeologists and employees of various universities that are down there excavating and documenting all of this, but what they have done, they being the Cabal, I guess you'll say, they have used these large electromagnetic submariines that I discussed earlier to take a lot of archaeological items that they had found in other digs that they were keeping suppressed from humanity, they had them in huge warehouses.
They were taking some of these artifacts down to Antarctica and seeding them. And this one large dig that these archaeologists are going to make public.
They are also removing any body that does not look human. And a lot of the human bodies, they don't look like they were slaves. They have tunics that have gold thread weaved in the tunics. They look royal.
The next step in this limited disclosure plan, according to Goode, is to slowly reveal in a many decades long process, the existence of secret space programs:
So they're planning on giving us a sanitized disclosure, and then over time they will disclose the Military-Industrial Complex Secret Space Program.
And after they do that, they'll say, "Oh, by the way, yeah, we've got this fairly advanced Secret Space Program, and while we've been out to other planets, we've found very similar ruins as we've found in Antarctica.
So they're going to try to trickle the information down over decades, and not immediately tell us about the ships they found and the high technology and non-humans.
What Goode has been told and personally witnessed in Antarctica tells us a lot about Antarctica's secret history, and the role of different extraterrestrial groups who established control over this vast icy continent almost double the size of the lower 48 US states. Goode also leaves us with a profound question to contemplate: "what happens when the Pre-Adamites are awakened in their stasis chambers and discover our current global civilization is very different to what they may desire?"
© Michael E. Salla, Ph.D. Copyright Notice 
Further Reading